Where to buy cheap cars in Nigeria?
Do you have plans to buy a car in Nigeria and looking for either used or new cars? Where should you look for the most affordable vehicles in Lagos, Abuja, and other cities across the country? We have selected the most interesting online and offline places where you buy cheap cars in Nigeria and find your dream vehicle in 2018.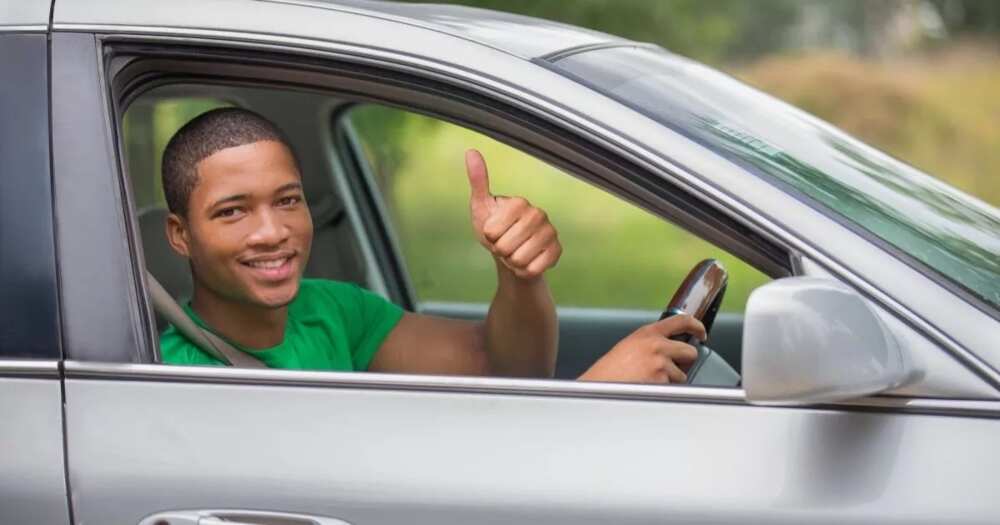 Buy cars online & offline
Having a car is not privilege these days. It is the question of your comfort. Those citizens who work far from their home and need to spend too much time on the road every day of their life can save so much time if they drive a car. Time costs more than anything for each of us. Thus getting a good vehicle is must-have.
Because the current salaries do not always allow people afford a brand new car, you can always find a nice used vehicle and save a bunch of money. For example, if a new Toyota Camry costs 20 million Naira, a used one can cost 7-8 million Naira. However, you can always find cheaper solutions that suit your financial situation.
Read our guide on where to buy cheap cars in Nigeria in 2018.
READ ALSO: Innoson motors price list: cheap cars in Nigeria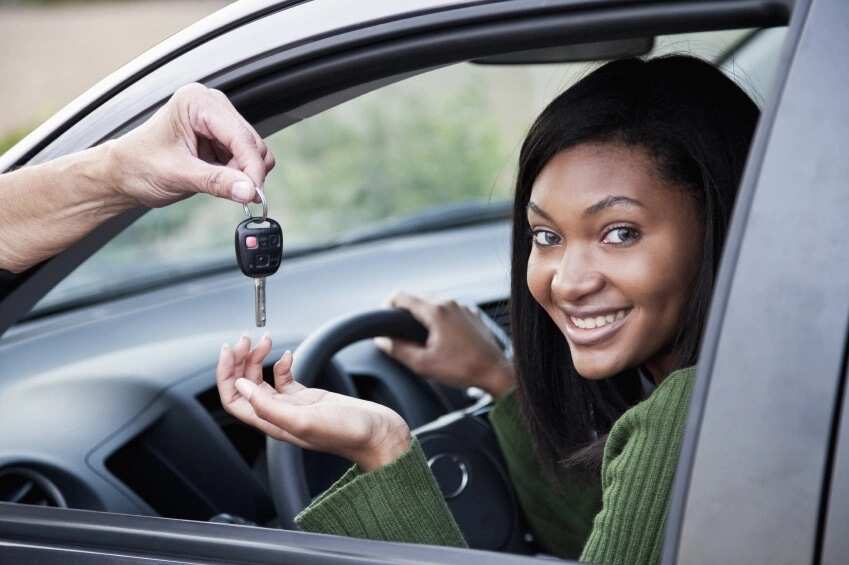 New cars: buy a car from a salon
Of course, most of us dream of getting a brand new vehicle instead of a used one. If you have the money and are willing to search, you can find comparatively cheap deals in Nigeria or Benin (which is close to Lagos).
1. Kano, Kaduna or Anambra centers
These are nice places in the north and south of Nigeria where you can buy a new vehicle from many manufacturers. The rates are much cheaper than getting the same model from a salon. For example, there is a car manufacturer in Anambra (local), so you can buy a new car directly from manufacturers. Many vehicles imported from China, Germany, and Japan can cost less here if compared to prices in Lagos, Abuja, and other major cities of Nigeria.
2. Cotonou market
This is the largest market in the Benin Republic, and it offers a lot of great new vehicles for people from all over Africa. If you know someone (your friend, for example) who is a real expert in purchasing new cars from here and driving it through the Nigerian border without paying too much, you can give it a try. We should note that this plan can be risky (if it is your first time to buy a car online, you might find an unreliable seller), so think twice and find a real professional with many years of successful experience.
3. Vehicle auctions
You can learn more about this incredible opportunity (it is better if you have friends or relatives who can gather information about the auction time), and maybe you will be the next owner for an awesome yet cheap vehicle.
READ ALSO: Procedure for buying a car from Cotonou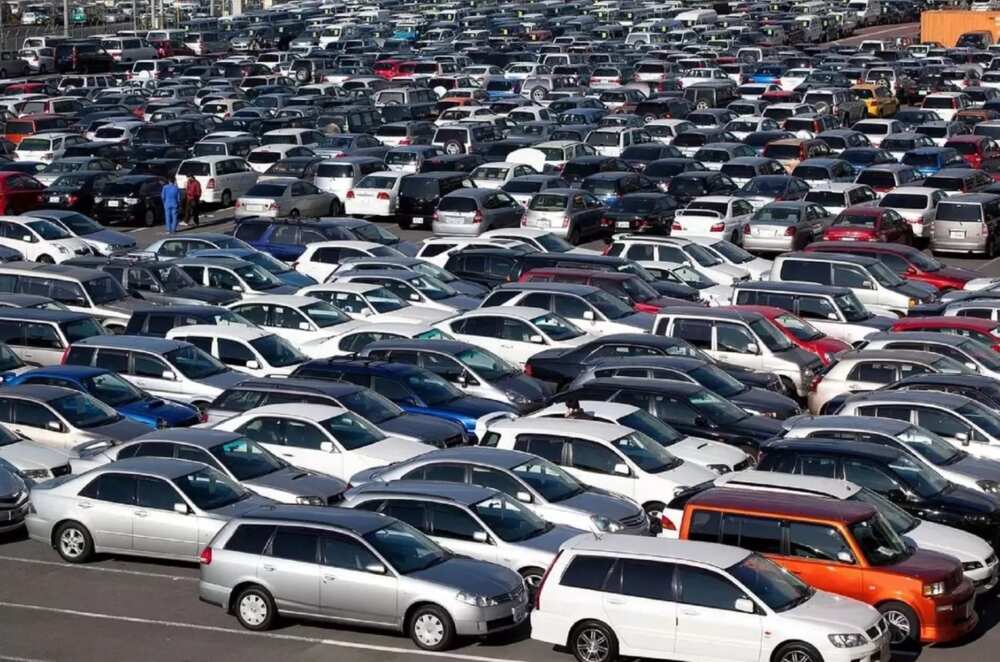 Used cars: cheap offers from Nigerians
There are multiple websites that offer a huge selection of used cars all over Nigeria. What you have to pay attention to is the category the vehicle belongs to. There are the two major categories you can meet online:
Tokunbo vehicles (foreign used cars) – more expensive
Locally used vehicles – way cheaper
What does it mean to an ordinary customer? All tokunbo cars have been released and used abroad (not in Nigeria), but they are currently located in Nigeria and are available to be purchased by local people. They are often more expensive and more reliable than locally used cars that were officially sold and used in Nigeria.
READ ALSO: How to get car loan in Nigeria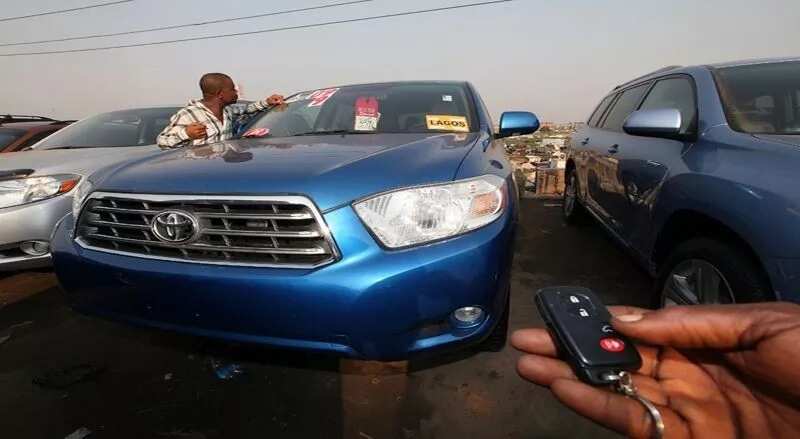 Below you can find a list of the most popular places where you can buy cheap cars online and offline:
1. Listing websites
There are many of them, so you can check each one and look for the collection of sold vehicles. Some of the titles include jiji.ng, cheki.com.ng, deals.jumia.com.ng, olx.com.ng, but you can find even more sites if you google 'buy cars online' or 'cheap cars' or 'used cars in Nigeria.'
2. Apapa (Berger) car market
This is the biggest Nigerian market where you can purchase a used car. It mostly offers tokunbo vehicles, so this can be your ideal place if you are sure you need a foreign used car.
3. Your local market
Most Nigerian cities have their own local markets (not as huge as Apapa) that offer a limited selection of used cars. You can visit one if you know about such a place near you and see what is offered by people here.
4. Individual dealers
Sometimes you can see a listing about a car for sale in a newspaper or your area (on fences, building, doors). Or your friends know about some individuals who wish to sell their used car cheaply. Or you are a member of a forum where Nigerians discuss vehicles, and there are ads about cheap cars available for sale. Anyways, take a chance and find out more about such opportunities, maybe it is the vehicle waiting for you. Remember to learn everything about the car and its used condition before you spend your money on it.
You have learned where to buy cheap cars in Nigeria, be it used or new vehicles, so take some time, search for the best options and select your dream car in 2018. We wish you good luck!
READ ALSO: Installmental payment for cars in Nigeria in 2018: main principles and reliable companies
Source: Legit.ng