Today there are many options in the market of synthetic hair, but how can you choose the best one? In this article, we will show you the best crochet braids styles and materials to help you in this uneasy choice. So, let's see the details.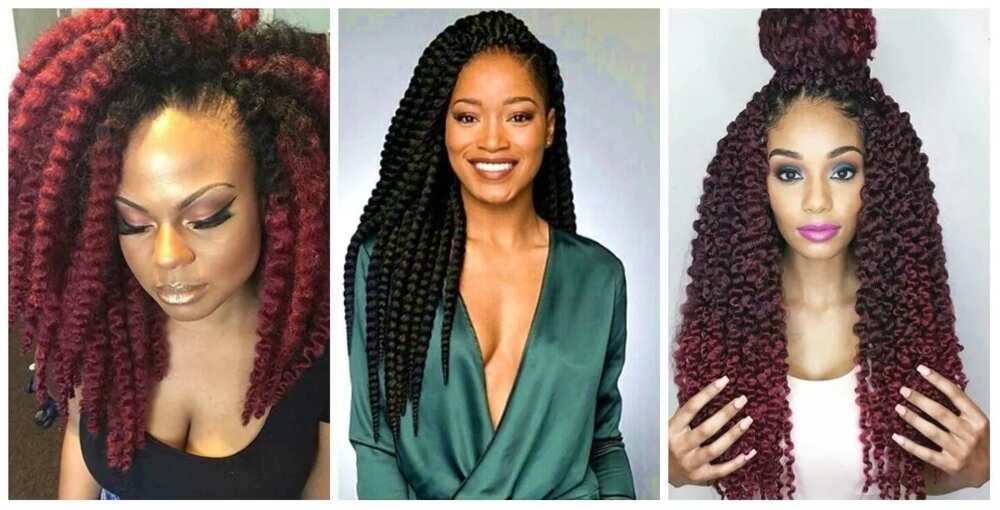 Best hair for crochet braids
Have you heard about crochet braids? The number of style choices are huge there are different textures, lengths, and the materials of crochet braids. You can wear a protective style of crochet braids for more than a month.
When it comes to extensions, human hair is always considered as a better material than synthetic hair. Crochet braids made of natural hair can be handled just like your own hair. But thick synthetic hair is more preferable for crochet braided styles. It suits better to stay put in the knots of crochet braiding. Natural hair usually tends to slip out of place.
Crochet braids are among the most affordable extension styles. Some women worry that the hairstyle can look unnatural, so here we have the overview of best modern hair products that look like natural crochet braids.
Pre-Curled hair, Outre X-Passion Kinky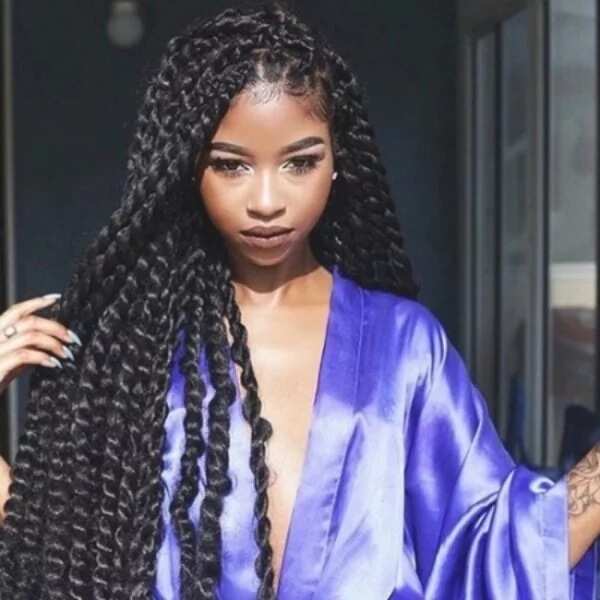 READ ALSO: Twist crochet braids styles: marley, kinky & havana
This product is perfect for those who want to try crochet braids. It comes in kinky style, you don't need to do anything to give this hair some special look. It is easy to create soft, bouncy looks for evening events. X-Passion Kinky is ultra long, and you can cut them in any lengths as you want.
Outre X-Passion Cuevana Bounce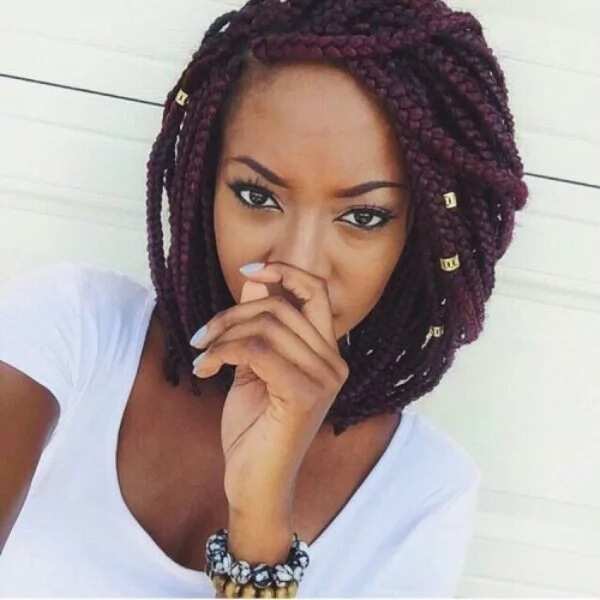 This crochet ready variation creates high volume hairstyle that has a natural-looking pattern of braids. In the case of curls, you can use hot water and perm rods to re-set or maintain the shape.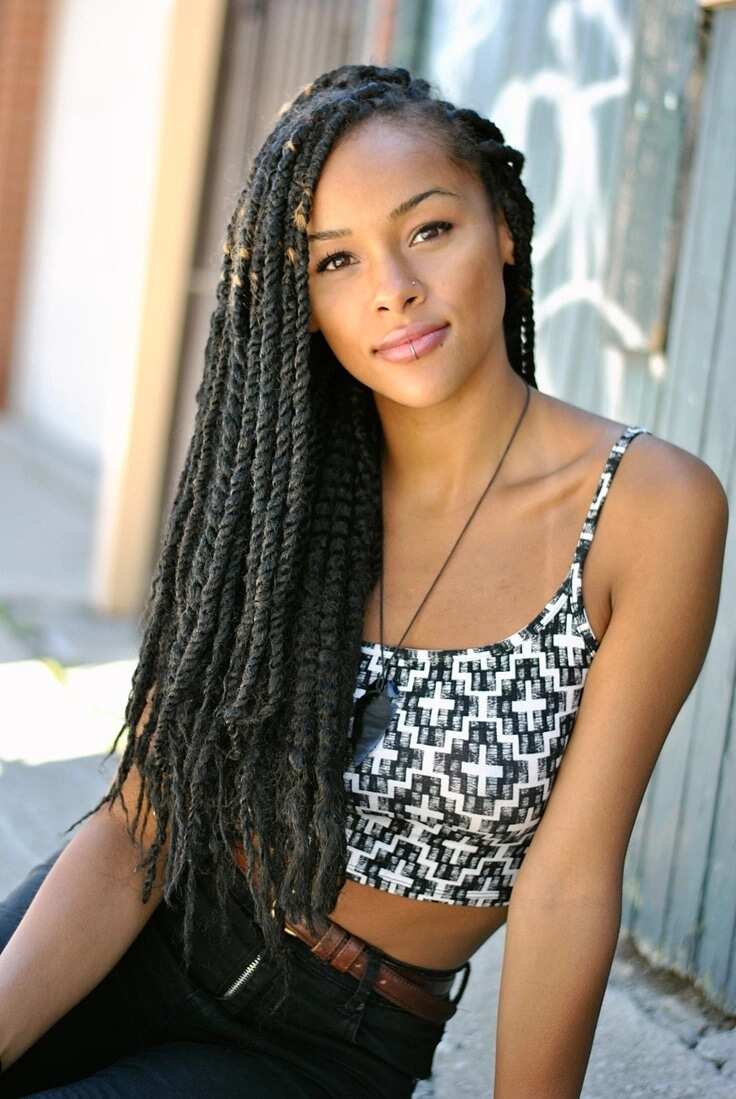 The hair from this company is usually cheaper than other pre-braided extensions. So we can say that this is a budget version of crochet braids. They look little stiffer than other products but still quite natural.
Bohemian Soft Water Curls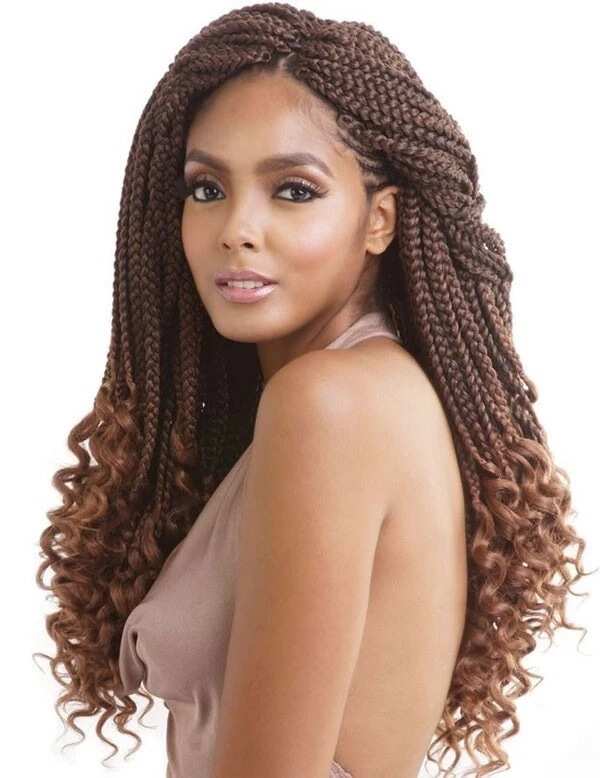 The product has a tight curl pattern, with this material it is possible to create long-lasting crochet hairstyle. This hair may fizz, and that helps to have a more natural look.
It has a tight pattern of curls that create a natural look for a reasonable price. It is always possible to cut the hair and create bouncy curls.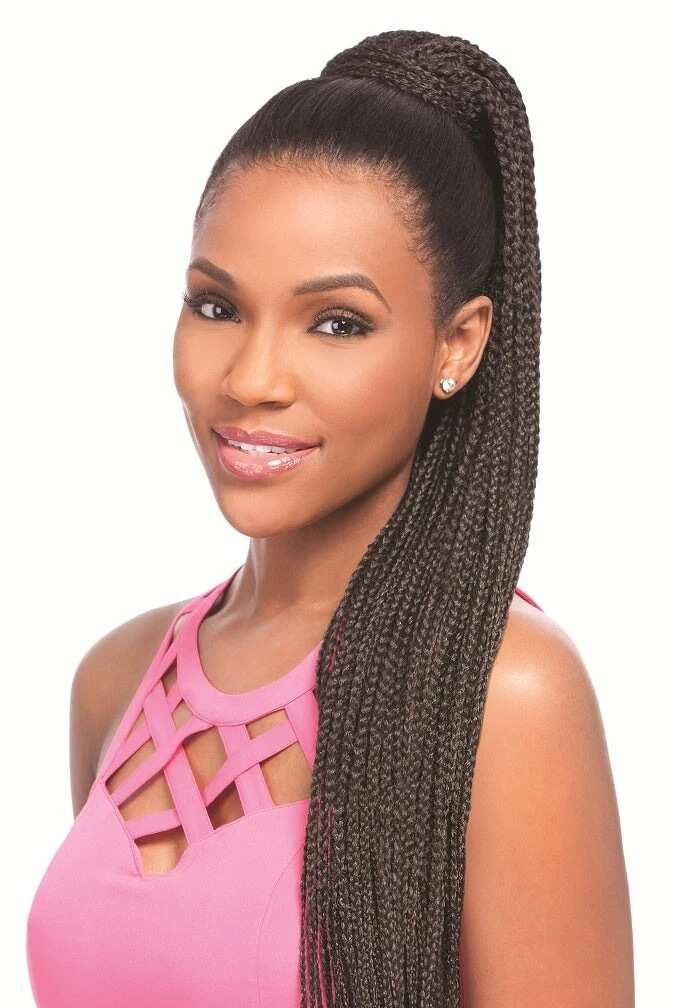 This is a great example of the softest and most realistic synthetic hair. The pattern of hair falls in shiny, long, beautiful braids. This is oil based synthetic hair that allows to keep it under control.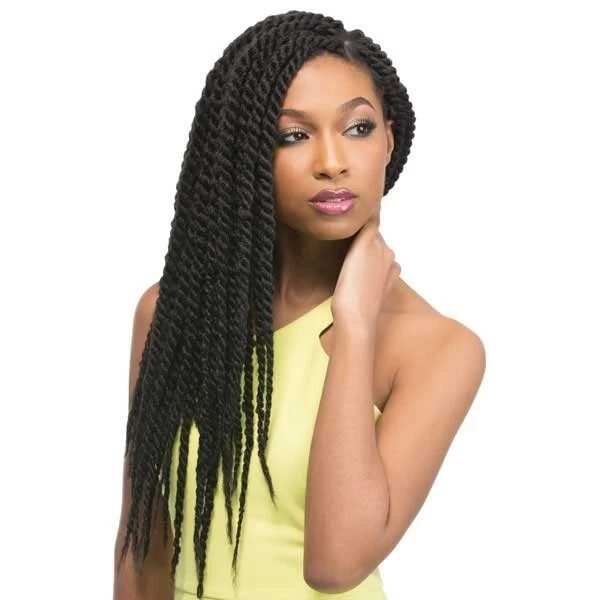 READ ALSO: Crochet hair styles for kids in 2018
Another example of ready-made crochet hair. This hair has a luxurious look of soft, and long braids. It looks and feels quite natural, so try this variation.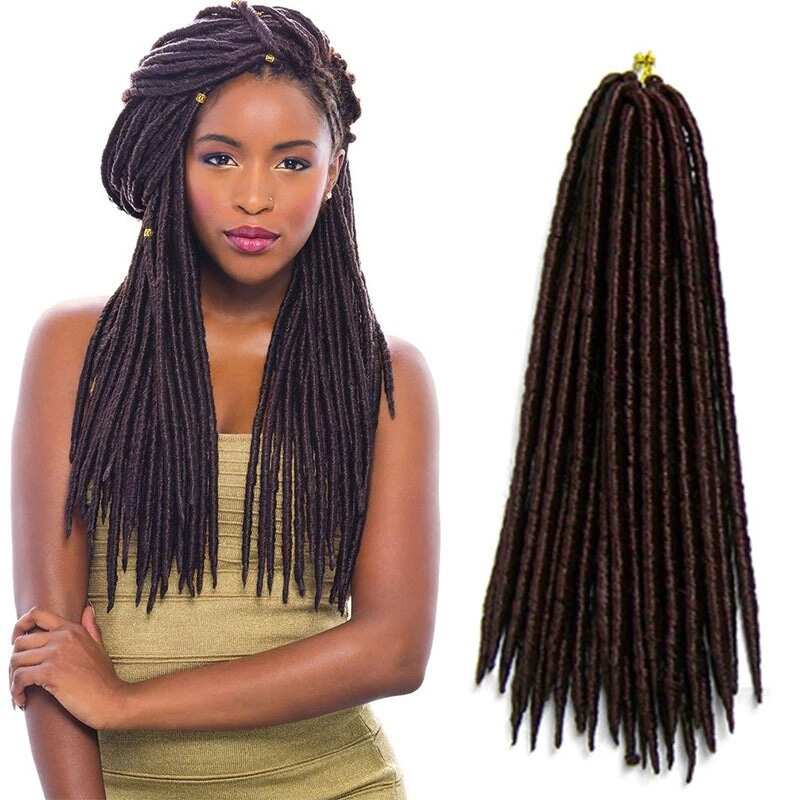 Among all crochet braided styles, this one is one of the softest to touch. So this is another variation to look great with such a gorgeous hairstyle.
Un-curled Hair Supreme Short Braids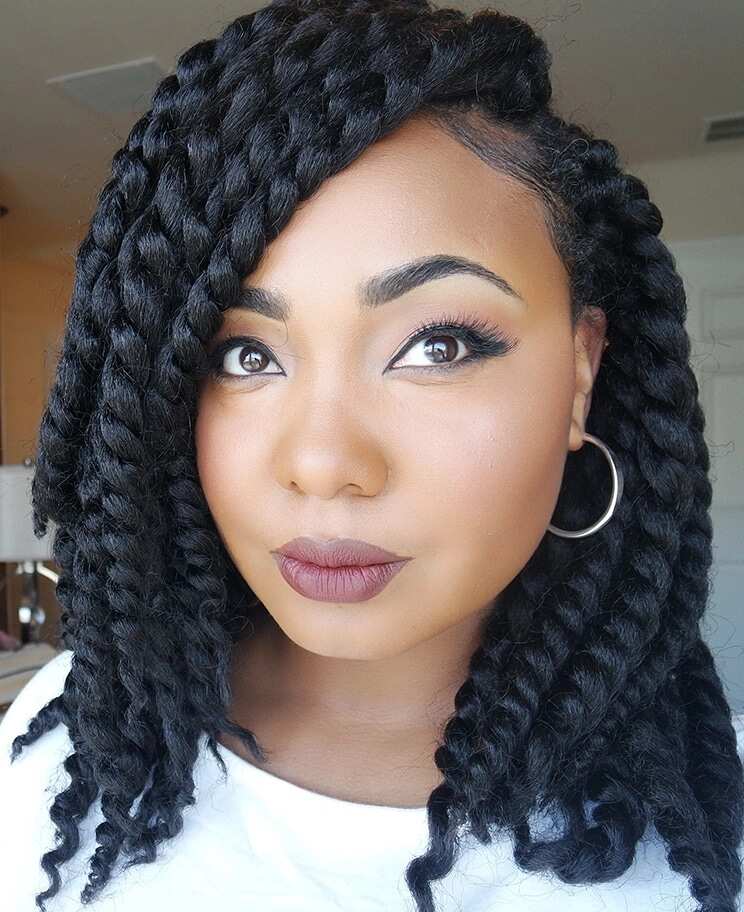 This variation is made from a material that has the name "toyokalon fiber", it looks like natural relaxed hair. Refresh your style with the help of braiding curls.
Outre X-Pression Cuevana Twist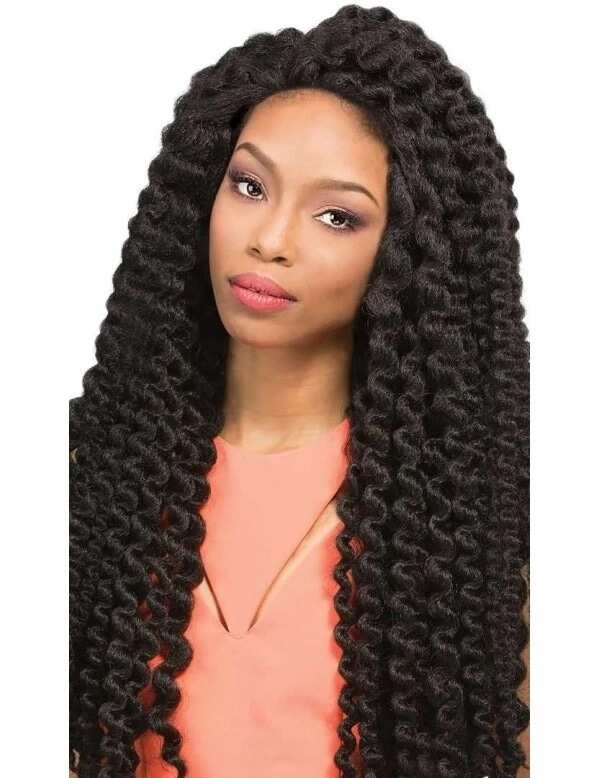 It has a quite coarse texture that makes it great variation for every braided style. It can be curled with the help of hot water and rods. This product has heat resistant qualities, so it can be a good idea for sunny days.
FreeTress Equal Jamaican Twist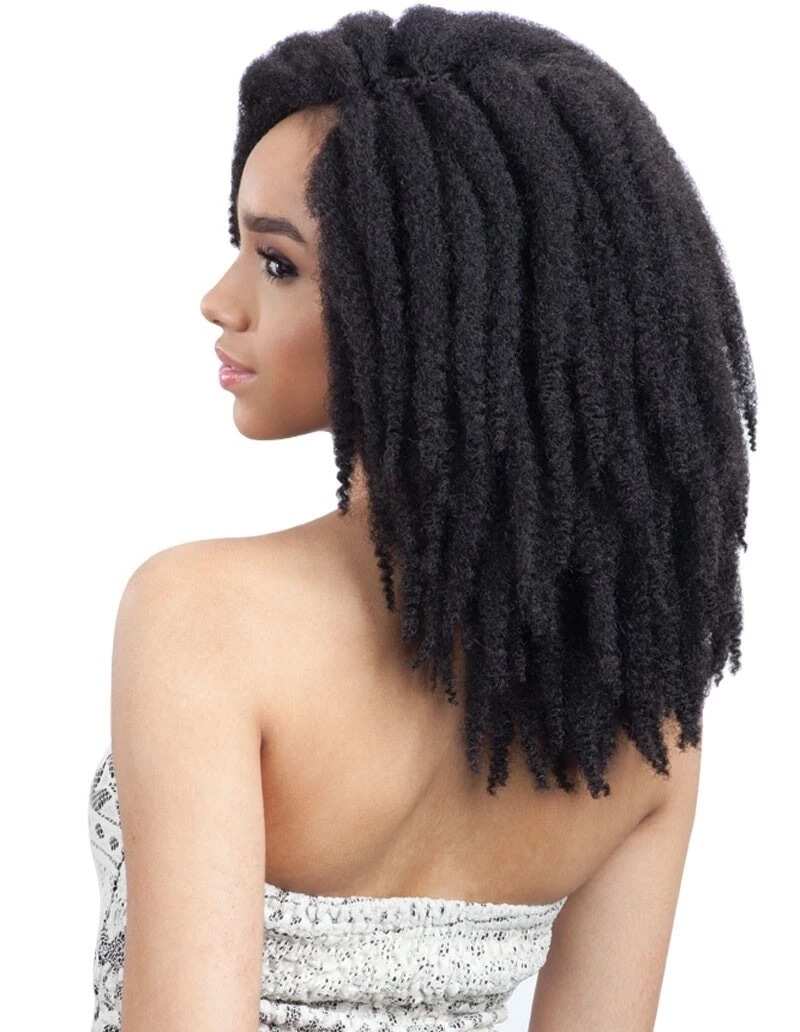 This variation can be easily transformed into almost any style. Use the perm rods to play with styles, and create your own unique look.
FreeTress Equal Kinky Twist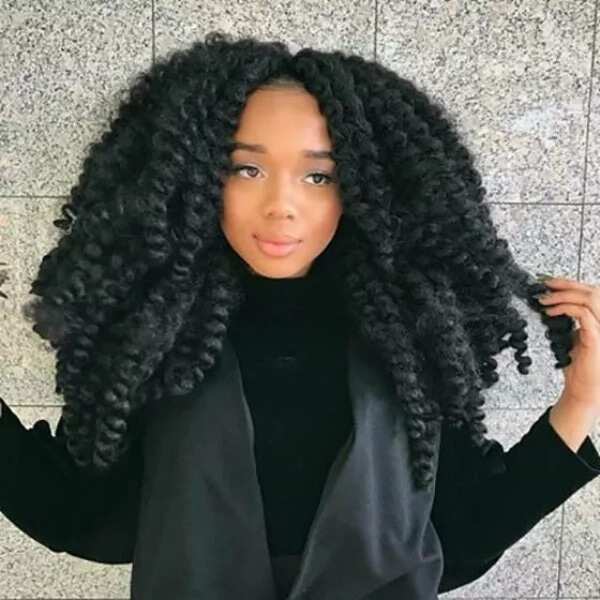 Do you want to try some Afro style of crochet braids? This example is a natural looking hair proposition that can give you the needed shape and volume, and at the same time it saves your natural hair under a wrap.
Twists and Locs - Janet Collection Havana Mambo Twist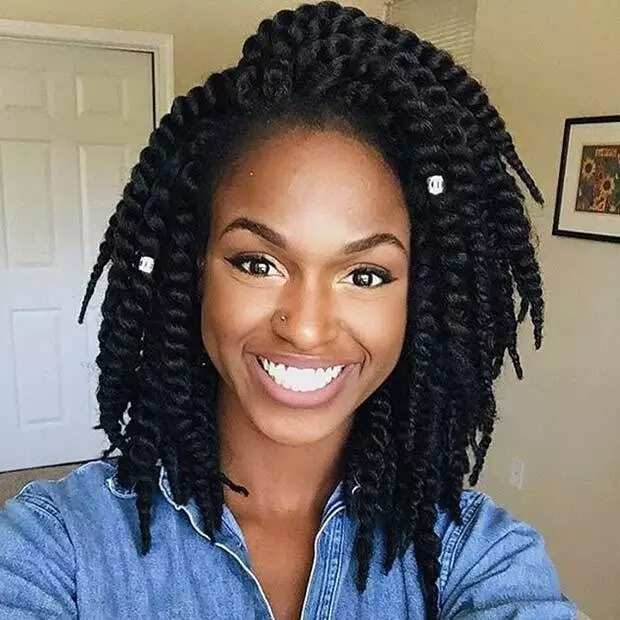 This twisted crochet braid hairstyle is a natural looking product for quite a reasonable price. If you are interested in crochet braids styles this one is a must-try example.
Afri Naptural Senegal Bantu Twist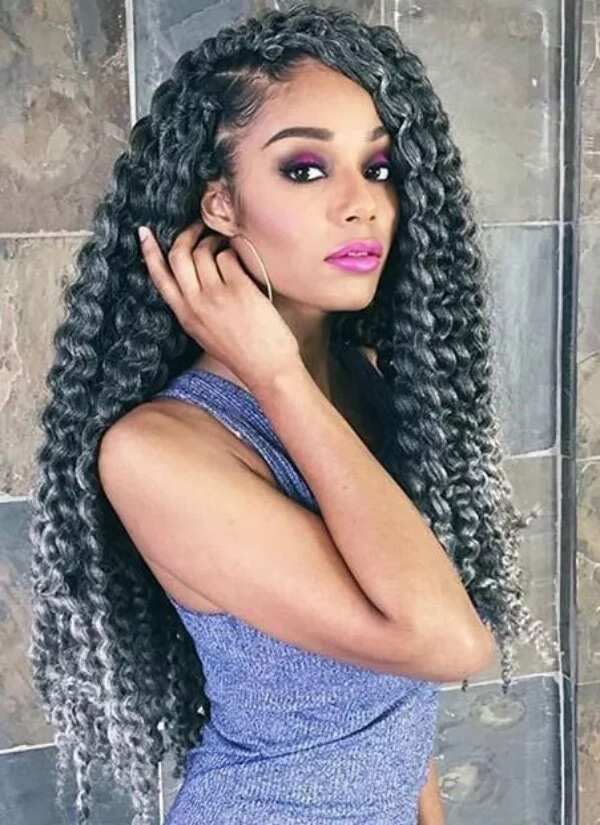 One of the softest synthetic hair variations. It is easy to do because of pre-twisted shape. The company provides a wide range of colors, so choose the best one for you.
Outre X-Presion Large Senegalese Twists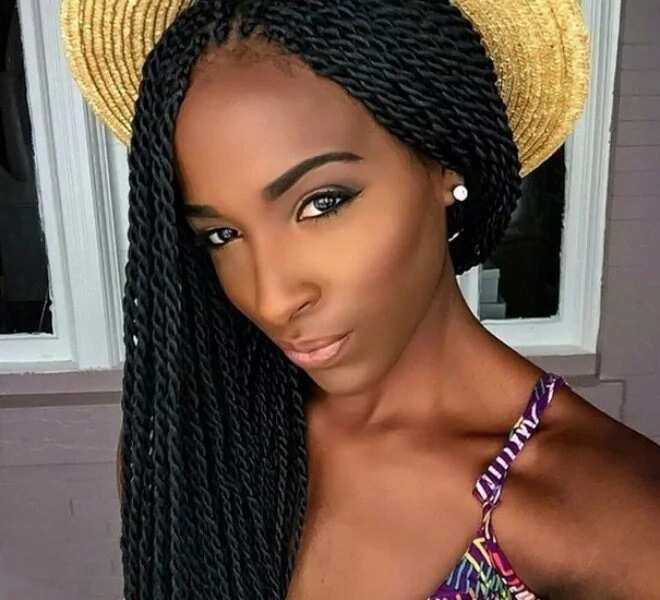 This example is one of the most must-try examples of our list. This product is smooth to touch, it was designed to be easy to fix. There is no need for double-knotting for crochet braiding.
Crochet braids with Kanekalon hair - Afri Naptural 3D Cubic Twists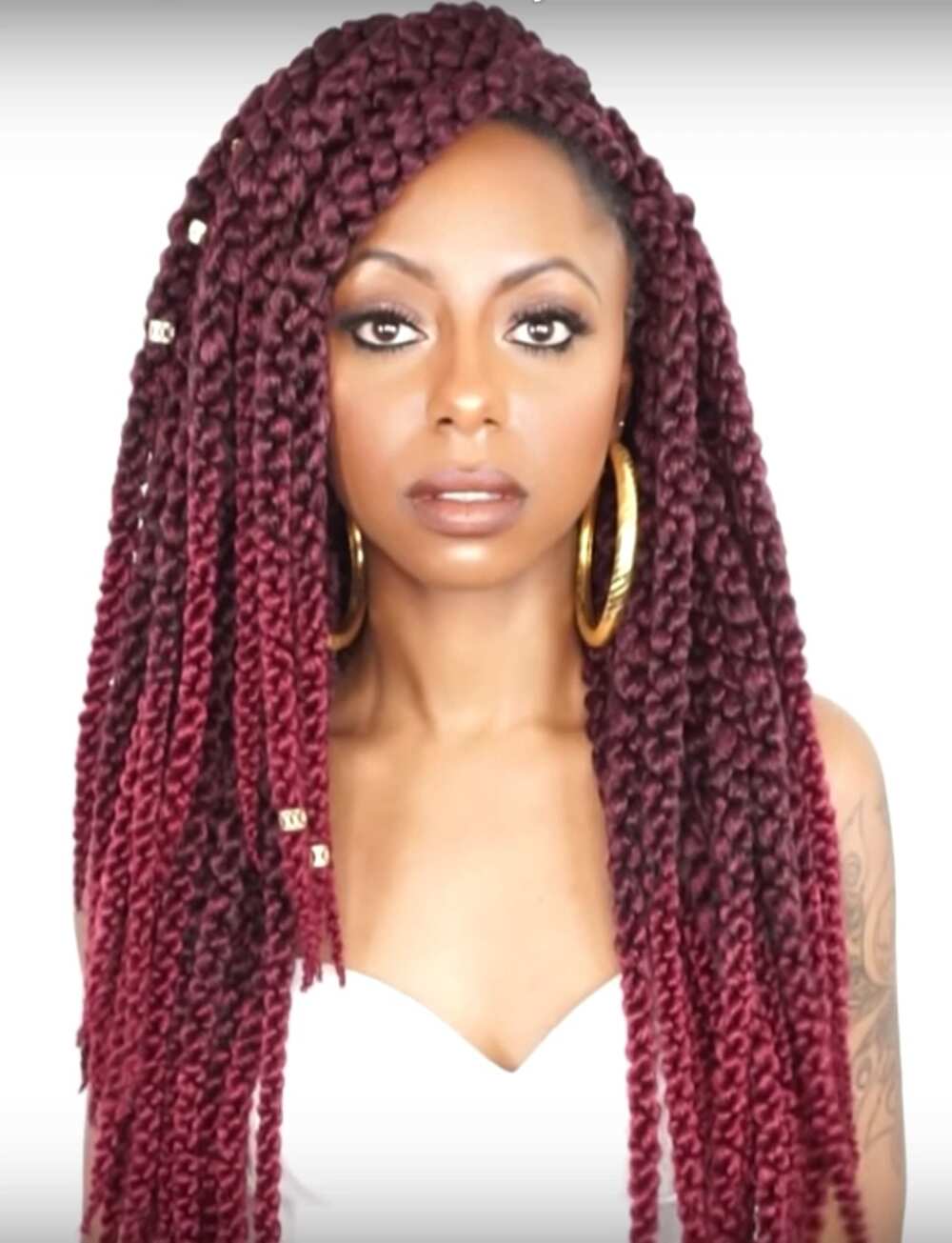 It has a unique pattern, it is also important that the braids are light to wear. You can choose from several ombre shades.
Janet Collection Havana Mambo Faux Locs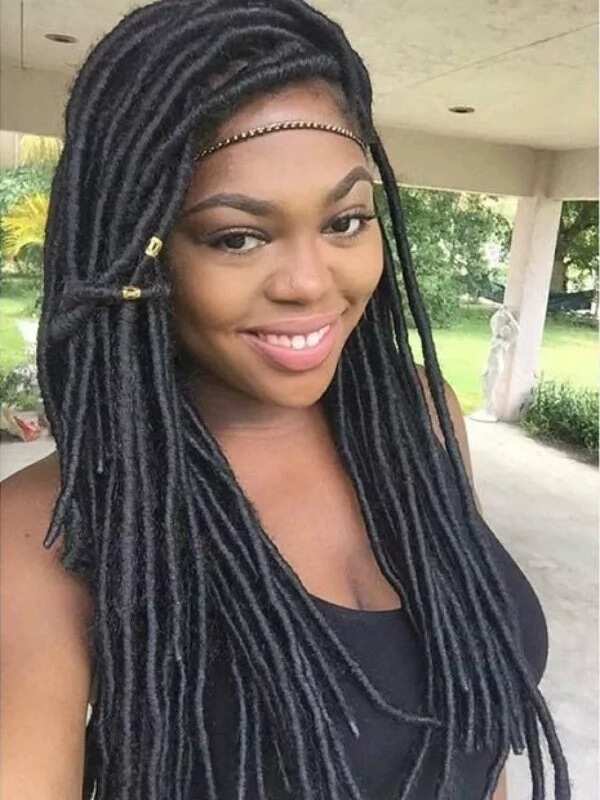 The hairstyle is easy to do, there are different colors of locks to choose from. You can also mix the colors to achieve the most creative look.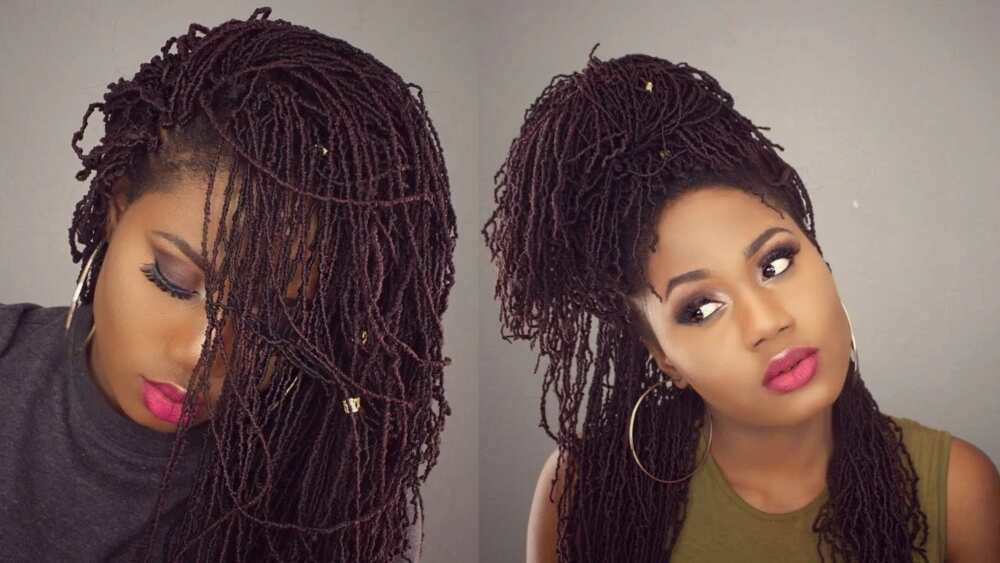 This one is stylish, and the braids have original texture. It has finished ends and the quality to look great even after a week of wearing.
Bobbi Boss Bomba Faux Locs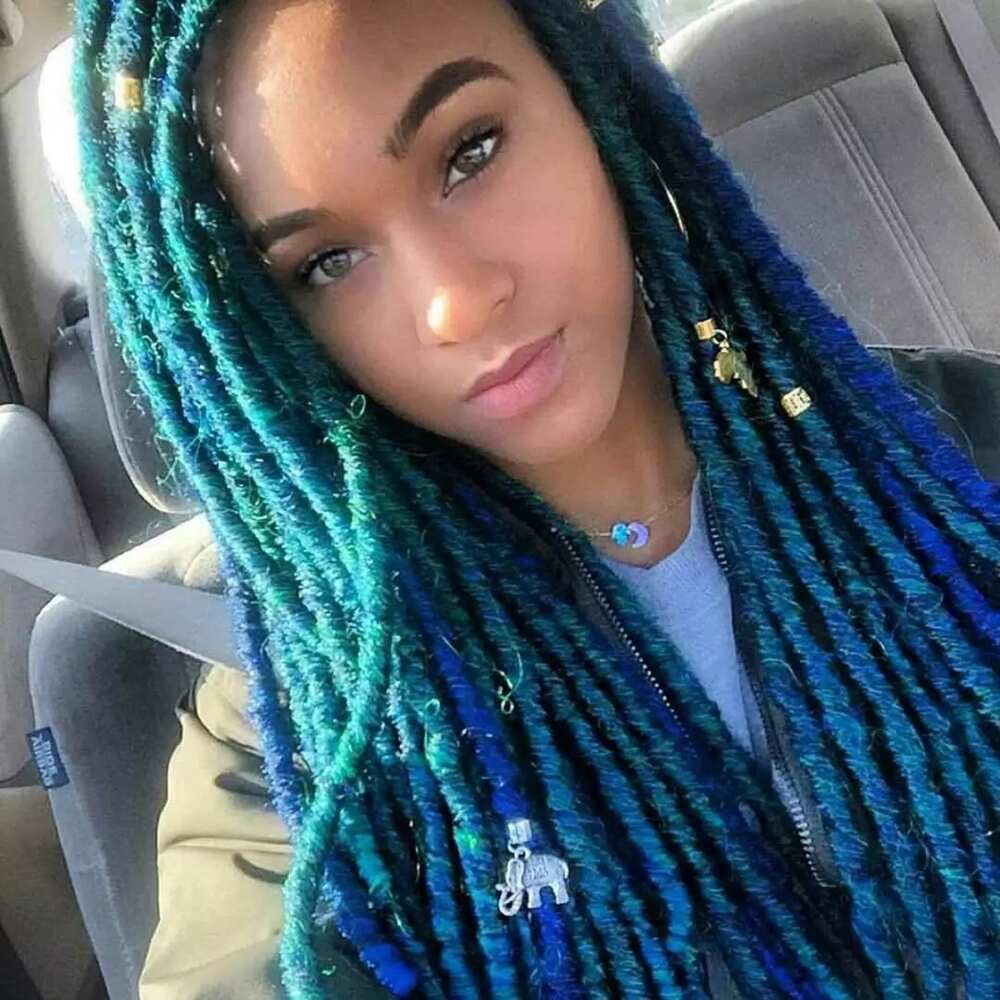 This one is considered the most natural crochet style of locs. Even with some bright colors, the braids look natural. So it is highly advisable to try such a hair and rock your new style.
We also prepared the list of trendy ideas for crochet braids styles.
Best crochet braids hairstyles
Dark Roots And Light Braids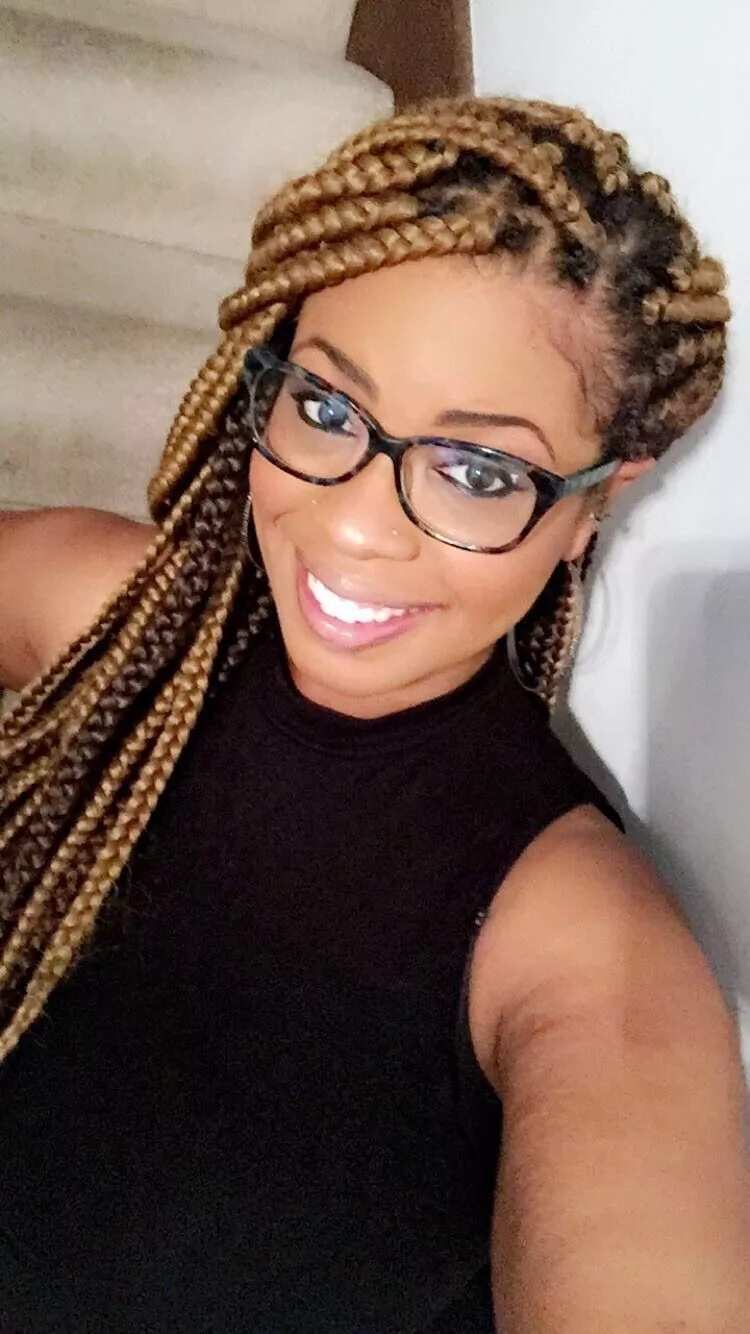 Try to use some dark brown for the underside and light braids to create gorgeous style.
Voluminous Kinky Textured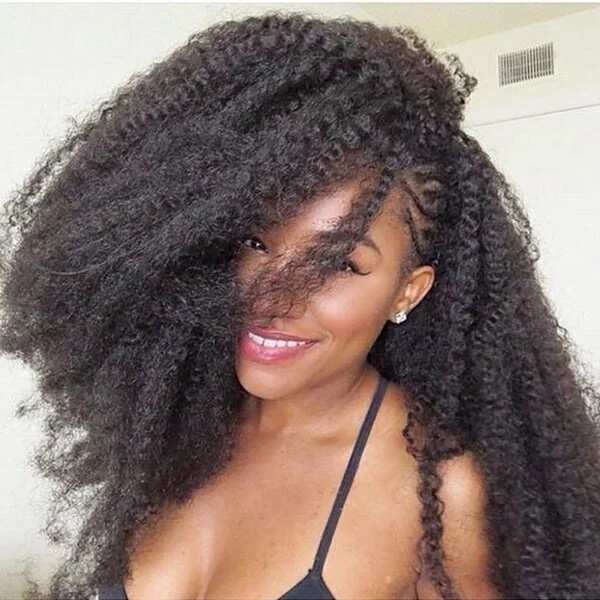 Make it thick, play with crochet hair. Braided hair allows to create a volume of your dream, and remove it whenever you want.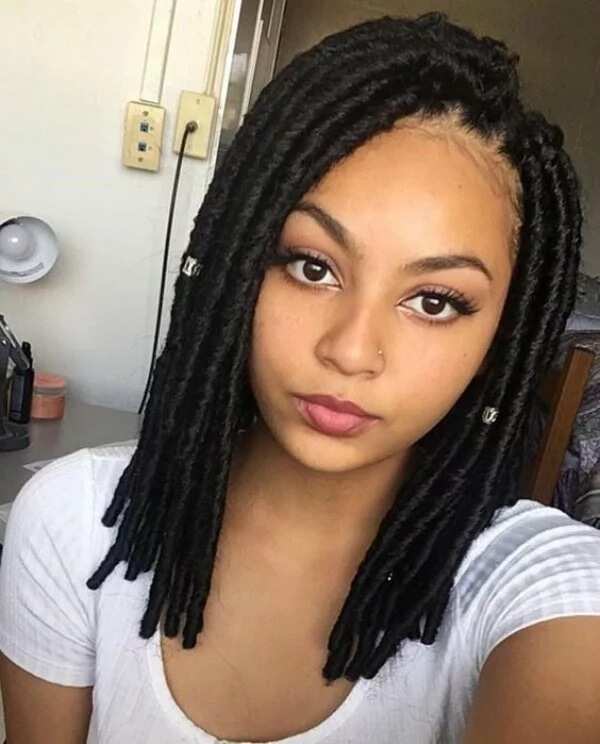 Tight spiral braids create even more polished look.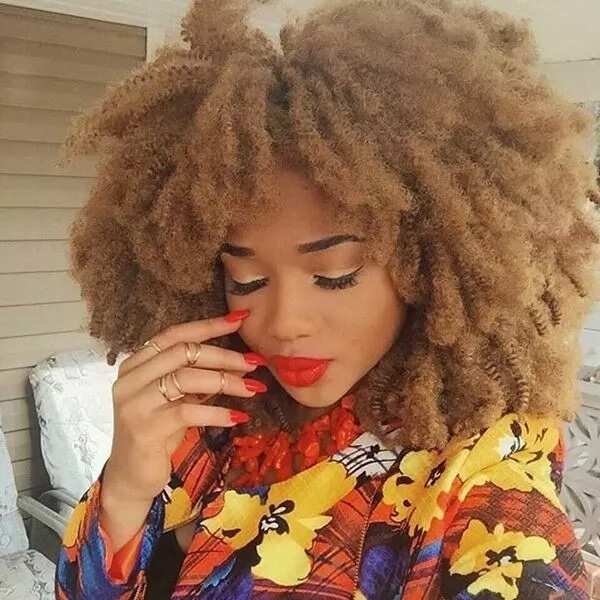 READ ALSO: Nigerian hairstyles: braiding styles in 2018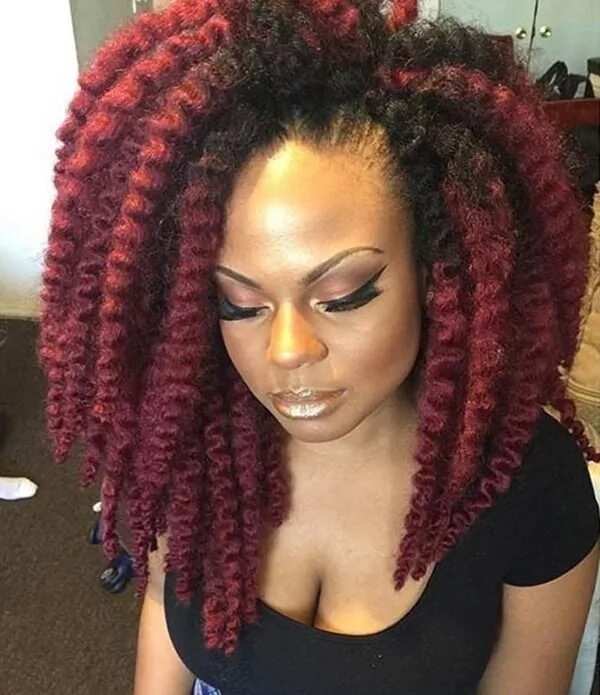 Red is always a good choice if you want a little out of the box style.
Highlighted Kinky Shoulder Length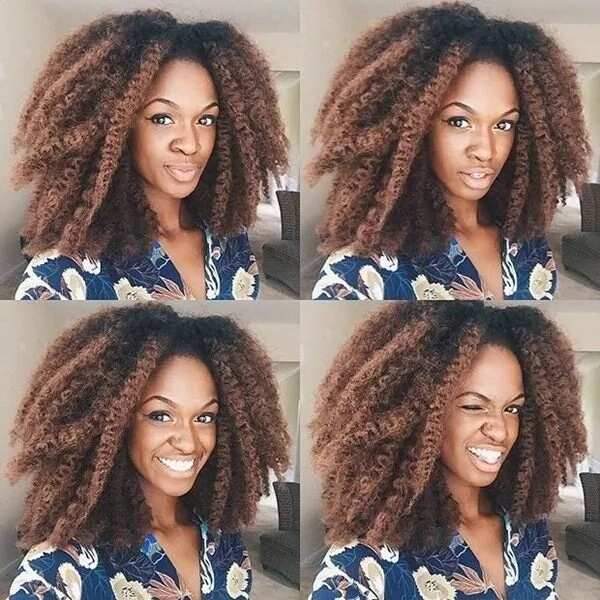 It has a natural look, and at the same time, it is bright and creative.
Shoulder Length and Multi Texture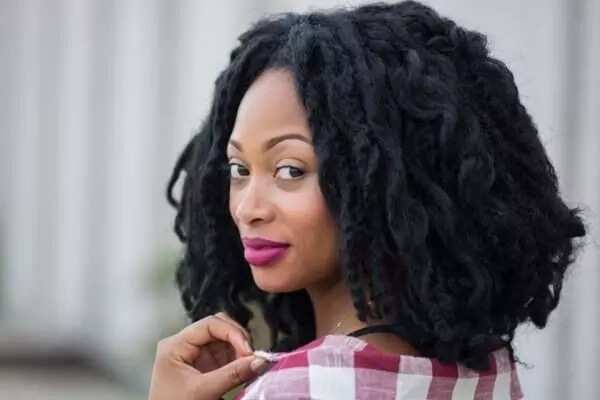 Shoulder length is good for the braided style. Here we see a kind of mixture of curly and wavy styles.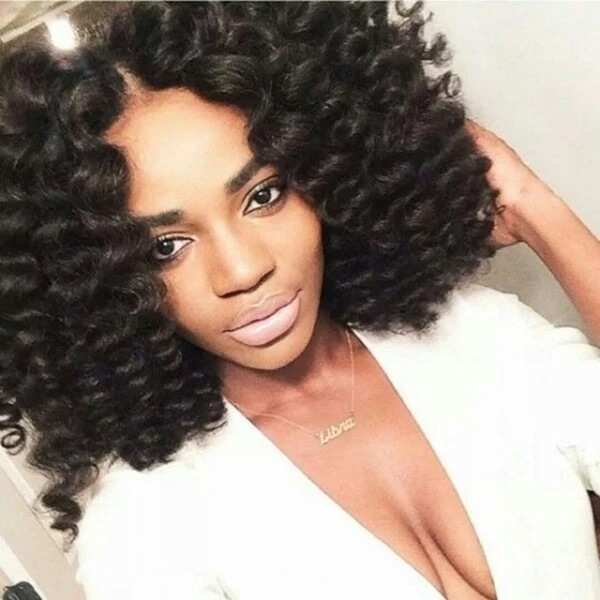 Look at this combination of curls and waves, a beautiful look to shine.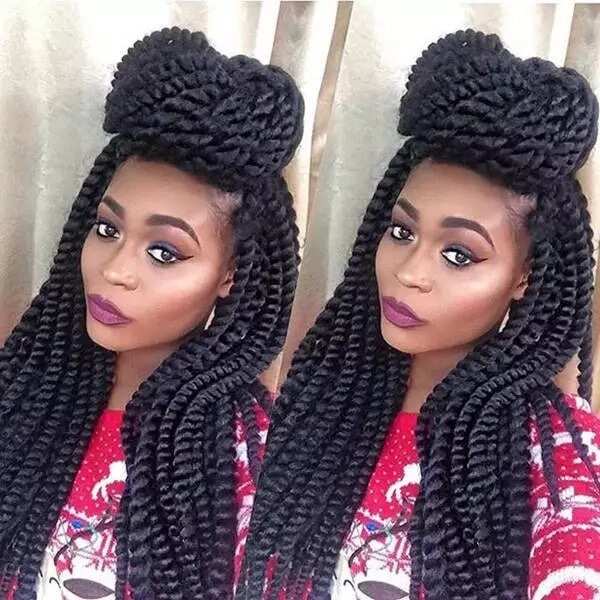 The twists have such a voluminous look, try some bun to look even more fashionable.
Very Voluminous Kinky Braids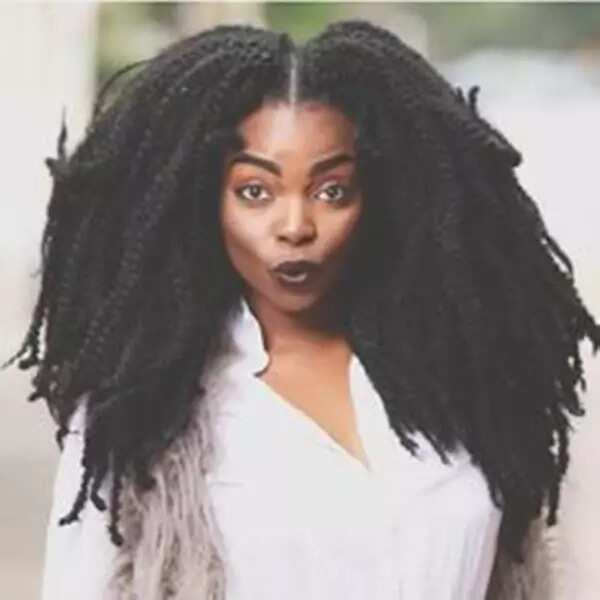 One more example of huge volume to be a most noticeable girl at the party.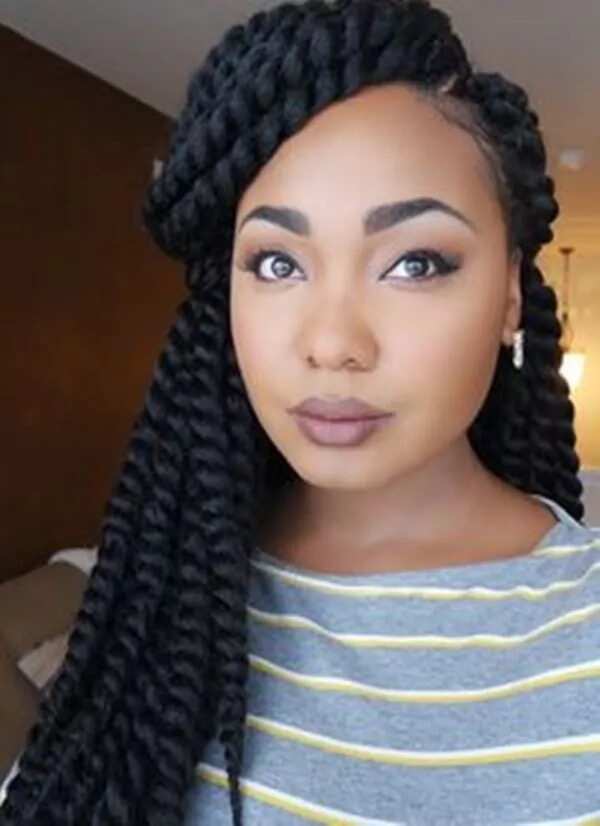 Loose Waves Crochet Braids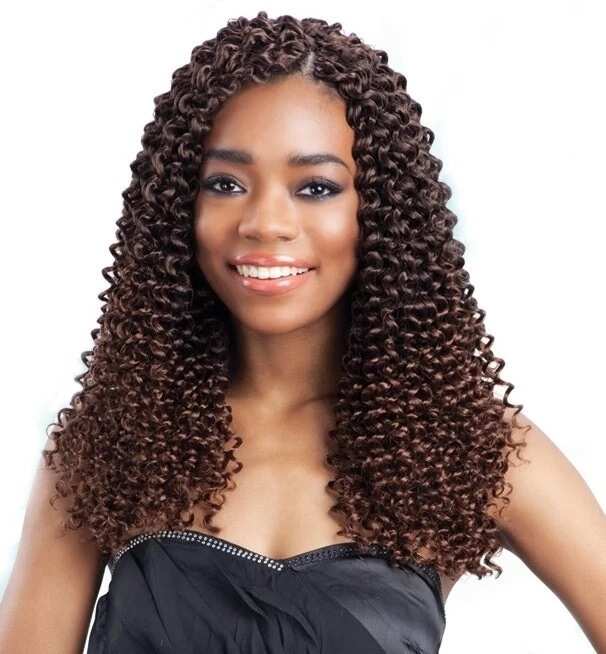 Such waves and volume create a look of a movie star.
Unique Pattern And The Bun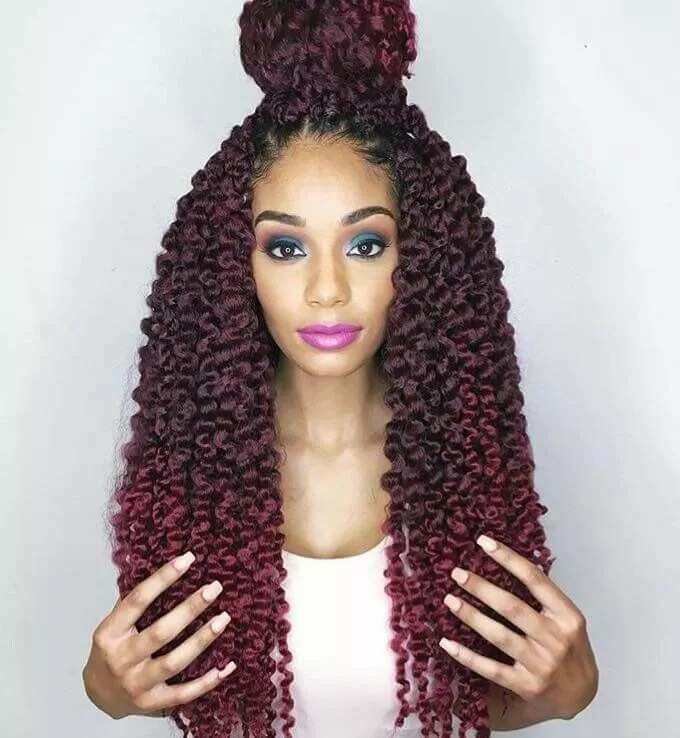 Even if you have the most creative twits, try to experiment with the shape of your hairdo.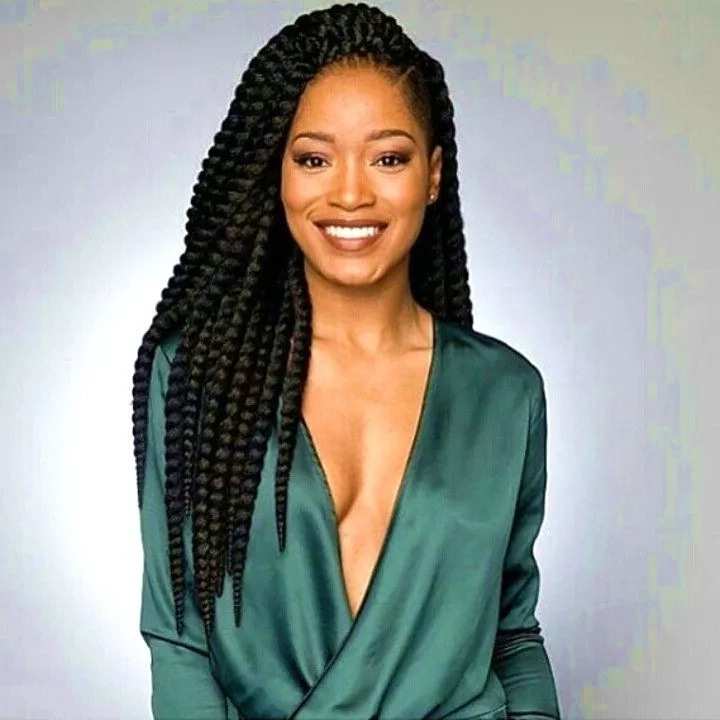 Are you planning to go to some special evening event? Look at this style as an example of fabulous and at the same time easy look.
Bright Colors Of Crochet Braids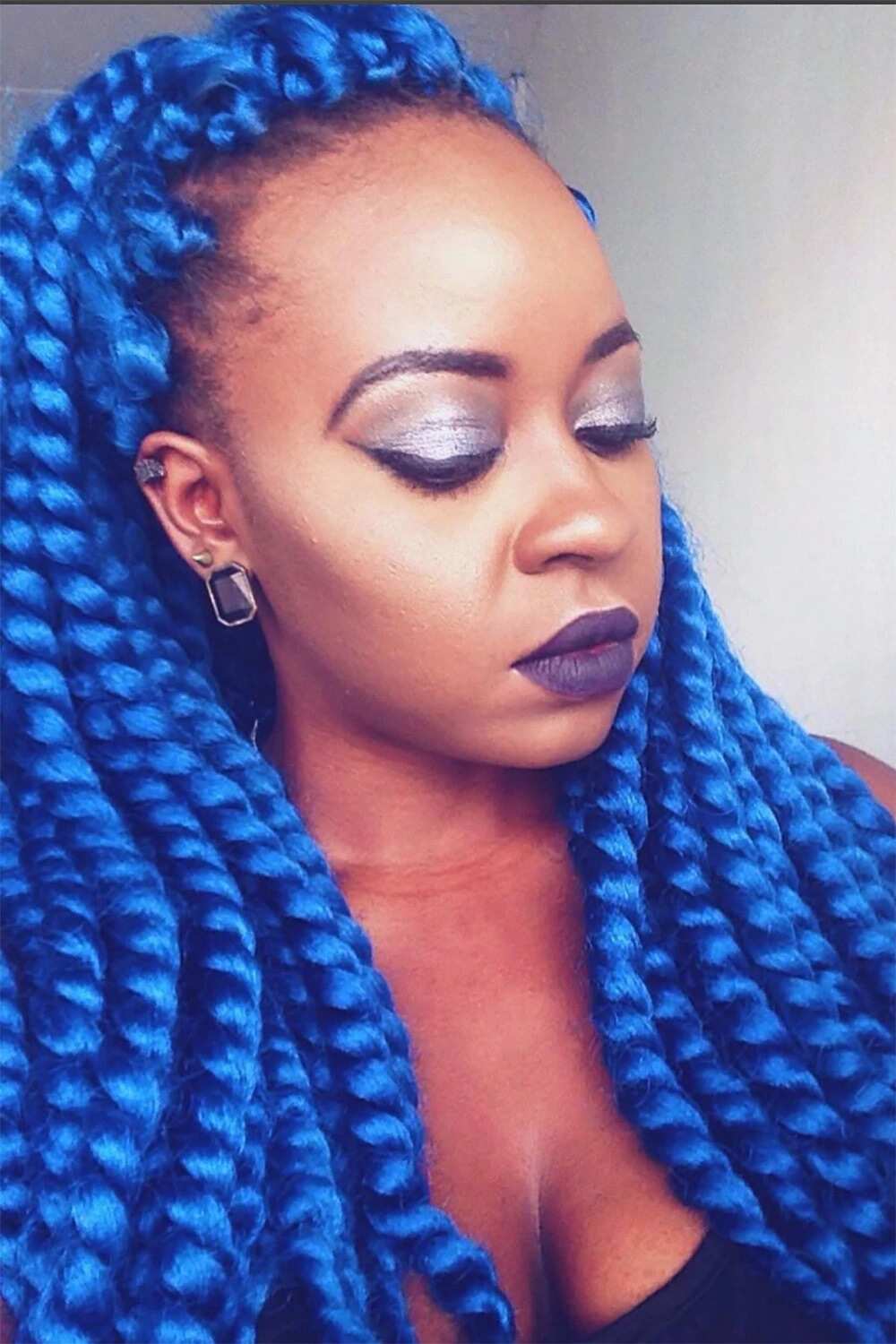 Don't forget about the ability to be the brightest with the help of colorful crochet braids.
We hope that our crochet hair selection will help you choose the best hairstyle.
READ ALSO: Crochet braids with expressions - Best designs