Legit.ng brings you a story of a self-acclaimed 'man of God' named Bhagwan Shree Rajneesh whose life was quite interesting and at some point owned 93 luxury Rolls-Royce cars.
We live in an age where religious leaders appear flamboyant more than successful businessmen. These so called men of God move around wearing flashy clothes while also driving expensive vehicles.
But religious leaders like these did not start today; Legit.ng brings you a story of a self-acclaimed guru named Bhagwan Shree Rajneesh who at some point owned 93 luxury Rolls-Royce cars.
Bhagwan Rajneesh presided over a New Age sex cult that was second to none in its embrace of free love, unorthodox meditation techniques and what some termed sheer outrageousness. In India, he was known as the sex guru and attracted tens of thousands of followers from all over the world, including celebrities Daily Mail reports.
In the U.S. he was dubbed the Rolls-Royce guru and given that he owned 93 of the luxury cars, the title was more than fair. His followers were often highly educated professionals ready to reject the strictures of middle-class convention and seek enlightenment first in India and later at communes in Oregon, USA Cologne, Germany and Suffolk, England.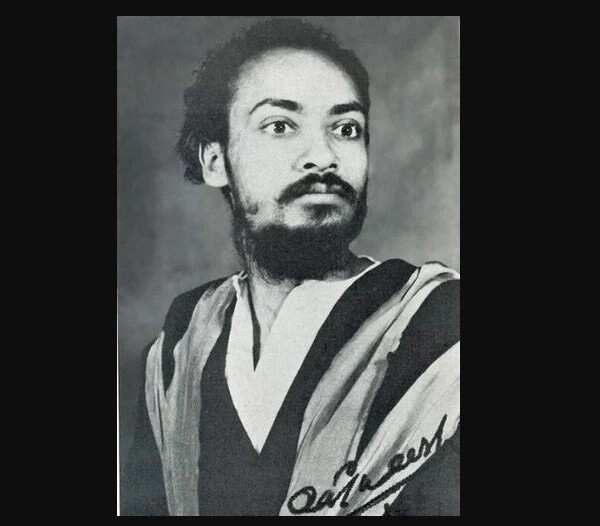 Some left spouses and children, while others donated everything they had to the cult. What they received in return were a bead necklace with a locket bearing the guru's picture, a new Rajneeshi name and the great man's thumb imprint on their forehead, giving them their 'third eye' of insight.
However, it was the group's attempt to build a $100 million city in a remote corner of Oregon that became its downfall in the Eighties, resulting in a scandal that included attempted murder, election rigging, arms smuggling and a mass poisoning that still ranks as the largest bio-terror attack in U.S. history.
Rajneesh was a philosophy lecturer who, in 1970, founded a spiritual movement and commune in Pune, India. His teachings were a bizarre mixture of pop psychology, ancient Indian wisdom, capitalism, sexual permissiveness and dirty jokes.
READ ALSO: Adekunle Gold jokingly asks for Simi's bride price, her mother responds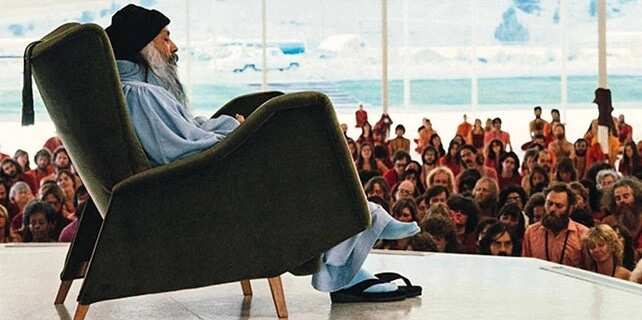 His 'dynamic' group meditation performed with eyes closed and pop music blaring involved periods of screaming, frenetic dancing, standing still, and sex, lots of it and with as many partners as possible. He insisted that repression of sexual energy was the cause of most psychological problems.
Rajneesh also argued that monogamous marriage was unnatural and advocated unrestricted promiscuity, including partner-swapping, from the age of 14. Many of his followers believed he could be a second Buddha.
But Rajneesh, born in 1931, couldn't get enough material possessions, collecting not only Rolls-Royces but expensive jewelry and diamond-studded Rolex watches. He concentrated on luring affluent westerners to his home.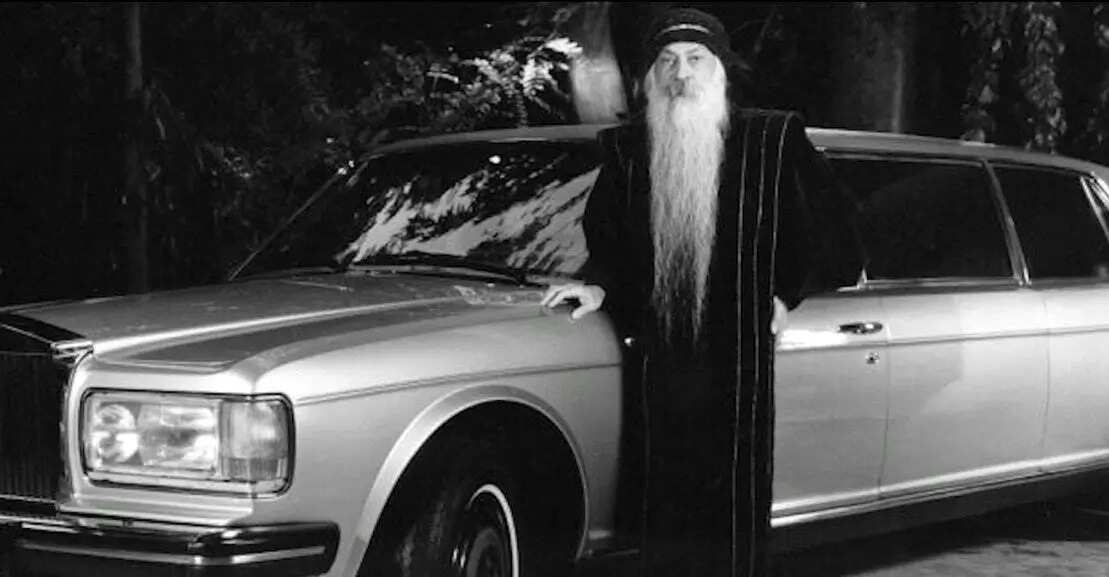 The fees he charged for group therapies were so exorbitant that some women disciples reportedly worked as prostitutes to raise the money.
Rajneesh moved to Oregon in 1981 and his group purchased a 64,000-acre ranch near the tiny settlement of Antelope, and the 7,000 disciples who moved in swamped the 50-strong resident town. The two sides mistrusted each other from the start.
Rajneesh's own sexual needs were largely met by his long-standing British lover and care giver, an attractive long-haired woman named Christine Wolf Smith (or Vivek, as he renamed her). Amid rumours that he had his own harem, he boasted to the media of having had sexual relationships with hundreds of women.
However, beset by health problems, Rajneesh had already stopped addressing his followers before he arrived in the U.S. He retreated into 'public silence', living in a heavily guarded compound and rarely venturing out apart from his afternoon spins in the Roller. He left day-to-day running of the movement to Ma Anand Sheela, his secretary, who became his official mouthpiece.
Sheela was a young Indian woman whose small stature and disarming smile hid a ruthless megalomaniac who walked around with a large handgun strapped to her hip. She would do anything to preserve the movement's survival and her dominance.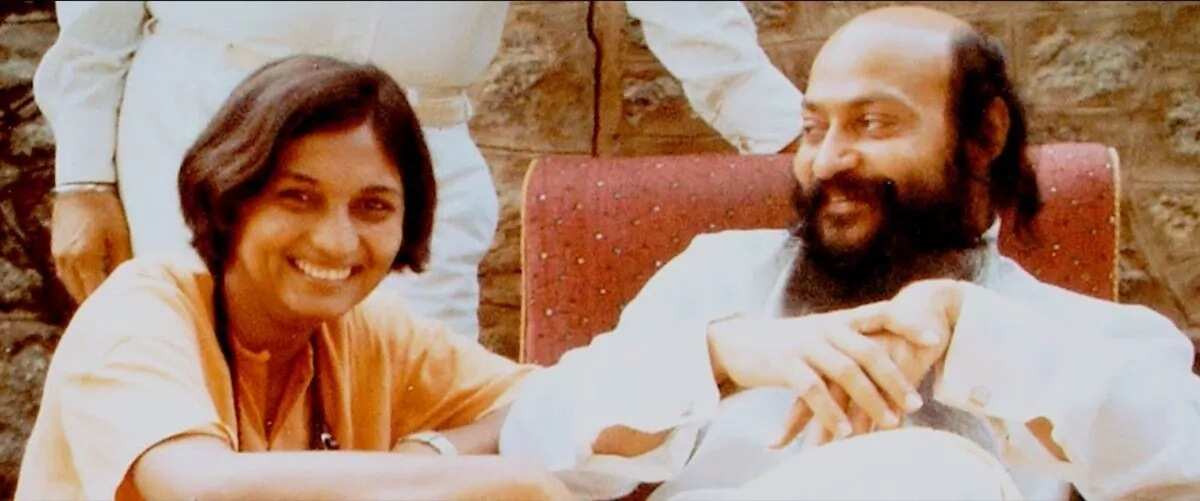 Rajneesh was also spending heavily to feed his serious reported dependence on drugs, taking large amounts of Valium and inhaling nitrous oxide (laughing gas) to get high. By now the paranoid Sheela was bugging key personalities in the group, including the guru.
As relations within the group deteriorated, one night in September, 1985, Sheela and a small group of allies fled the ranch and went to ground in West Germany.
READ ALSO: Shaku Shaku is a dance done by criminals - Twitter user claims
Furious at her desertion, Rajneesh broke his four-year silence and publicly accused her and her 'gang of fascists' of various serious crimes, including three attempted murders and embezzling $55 million in funds. He suggested she had left out of sexual jealousy because he wouldn't sleep with her.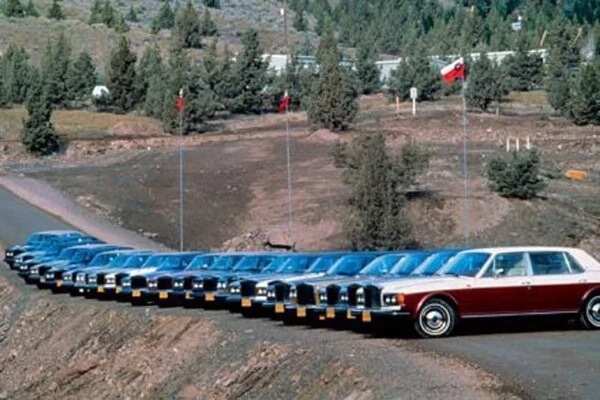 She hit back, branding the movement a 'gigantic con' practised by a man not remotely interested in enlightenment. Sheela and seven others were extradited to the U.S., where they were convicted of conspiracy offences including assault, attempted murder, arson, mass poisoning and illegal wiretapping.
She was sentenced to 20 years in prison but served only 29 months before being released and deported. Prosecutors were only able to charge Rajneesh with immigration fraud. Rajneesh obligingly fled in a Lear jet. He was caught when it landed to refuel just before leaving America.
The guru agreed to a plea deal and was deported. After his deportation from the United States , 21 countries denied him entry. He ultimately returned to India and a revived his religious movement. He died in 1990.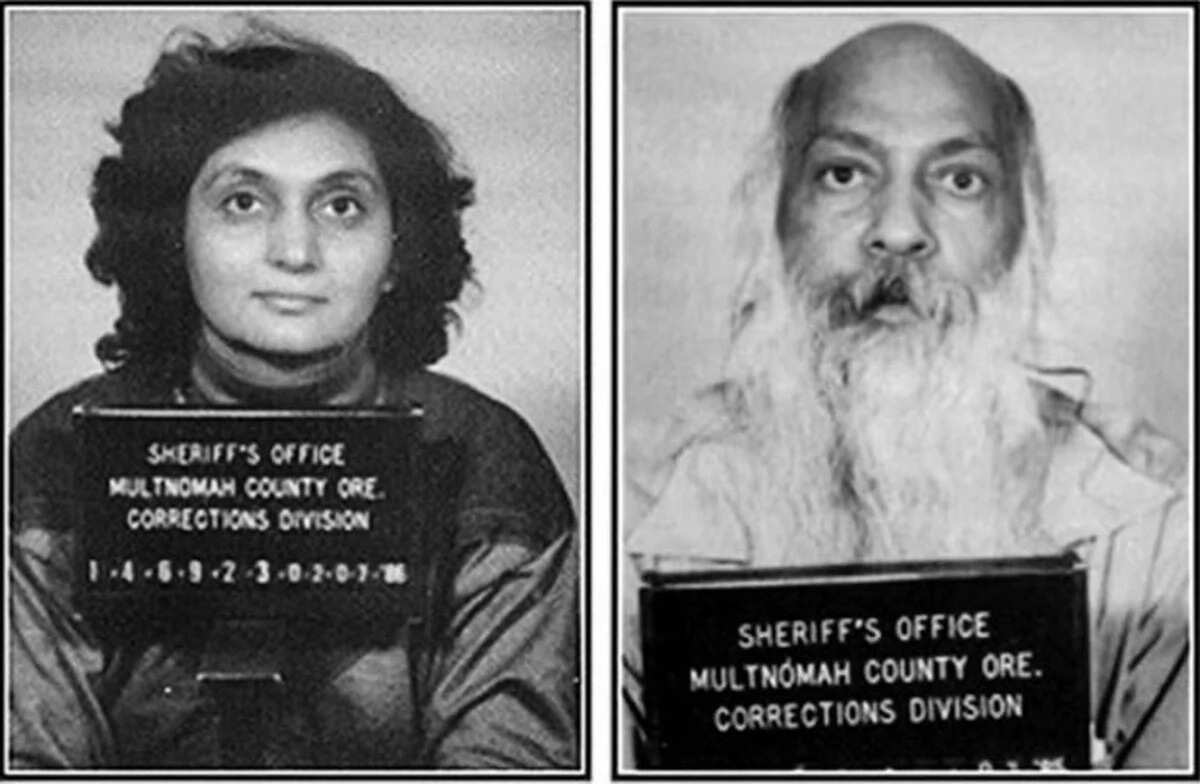 In a final irony, the Oregon ranch that was once a haven for free sex is now a Christian youth camp where evangelical young Americans are taught the virtues of sexual abstinence. Also 85 of his Rolls-Royce's were finally sold for a cool $7 million (N2.5b).
PAY ATTENTION: Install our latest app for Android and read the best news about Nigeria
Who is The Most Influential Nigerian Pastor? | Legit.ng TV
Source: Legit.ng