Latest Ankara styles for pregnant ladies
The change of wardrobe is almost inevitable when the body of a pregnant lady starts to change. But should the style be changed as well? If you are looking for the latest Ankara styles for pregnant ladies, there is no need to look for another post, you will find everything here. We will tell you about the most stylish and no less comfortable models that are must have in your wardrobe this season. We hope that the compilation of the images from our post will inspire you.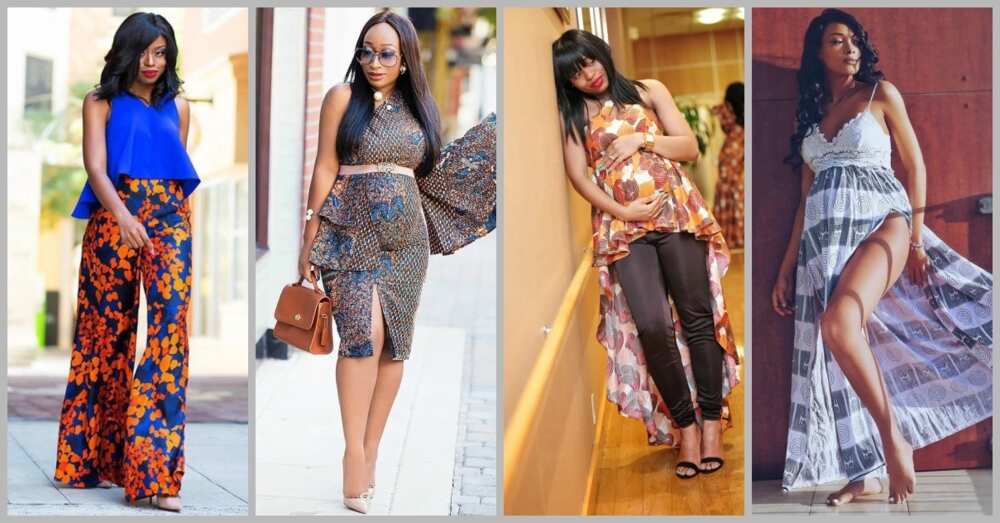 Ankara designs for pregnant women
A lot of pregnant women give preference to comfortable outfits that are not always beautiful and fashionable. We want to prove that even during pregnancy every lady must look gorgeous and stylish wearing comfortable clothes.
Ankara maternity styles keep the leading position among other styles created especially for expecting mothers. The cool thing about Ankara is that it can be used for the creation of different styles relevant in everyday life and for special occasions such as weddings, birthdays, anniversaries, etc.
Latest Ankara styles for pregnant include dresses, tops, gowns, trousers, skirts, jackets, and shorts. Are you ready to dive into the bright and exciting world of fashion and style for pregnant ladies? We assure that you will definitely find something for you!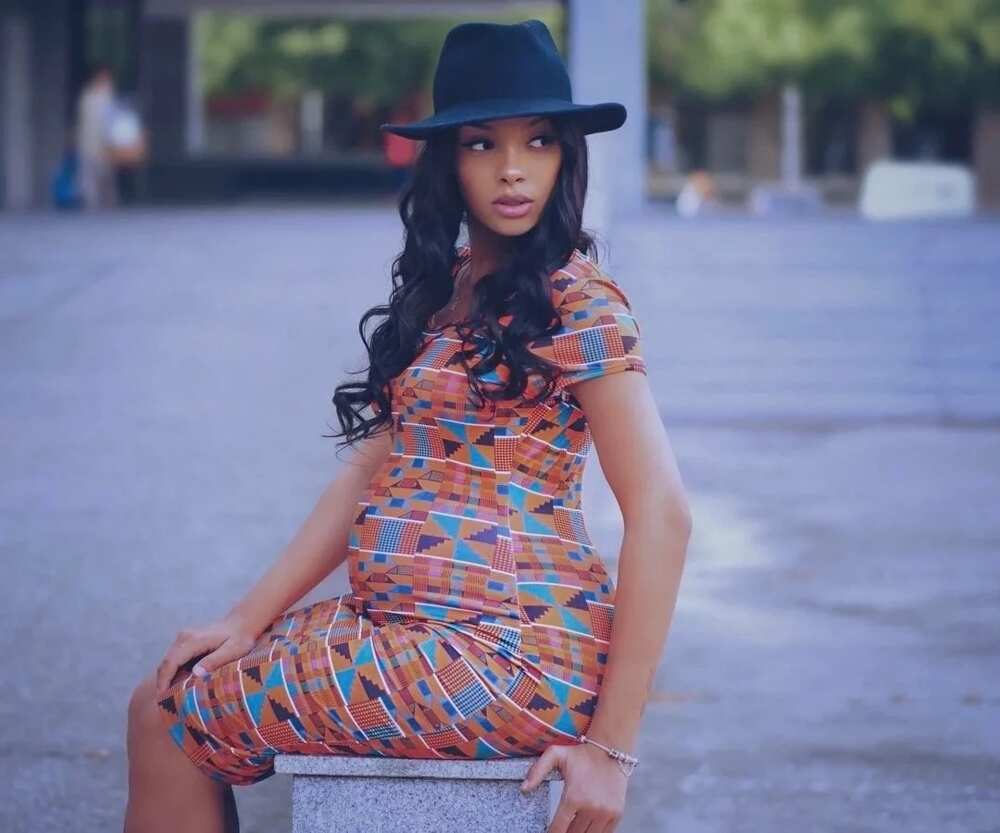 Ankara dresses for pregnant fashionistas
If to compare the latest dress designs for pregnant women with the designs that were relevant several years ago, the old-fashioned models in most cases looked like loose tunics without any hint on feminity and style. During the last seasons, the situation has improved significantly, and any pregnant fashion monger can create an ideal image with Ankara dresses. Do not hide your attractiveness; on the contrary, open to the world your sense of style and feminity facets.
First of all, we would like to emphasize the main characteristics of Ankara dress for a pregnant lady:
Practicality
Feminity
Comfort
Relevance
Pink and blue colors are relevant this season, so if you choose this color combination for your Ankara dress than you undoubtedly will stand out as a real fashionista at any event. Off-shoulder dresses and dresses with a wrap over are trends number one this season in the fashion for pregnant ladies. It will help you to create an alluring and feminine look. Do no limit your hotness just because you are pregnant.
P.S. Stylish and trendy ear-rings-tassels will help to finish your ideal look.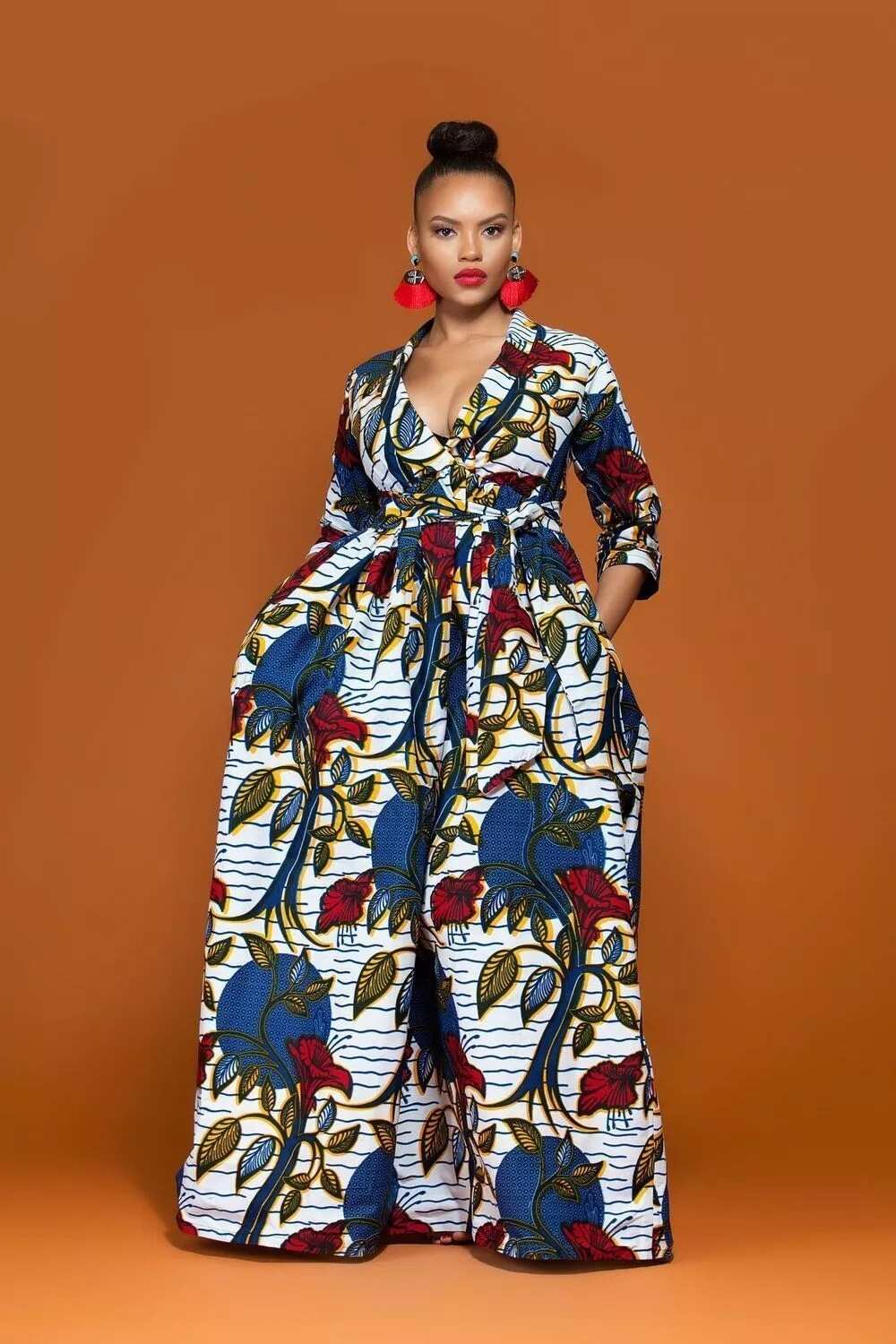 A short off-shoulder dress will create a no less playful and feminine look. Choose pastel colors and small patterns. A thin belt of trendy this season golden and silver colors will finish the image of a fashionable lady who knows how to look stylish at any occasion.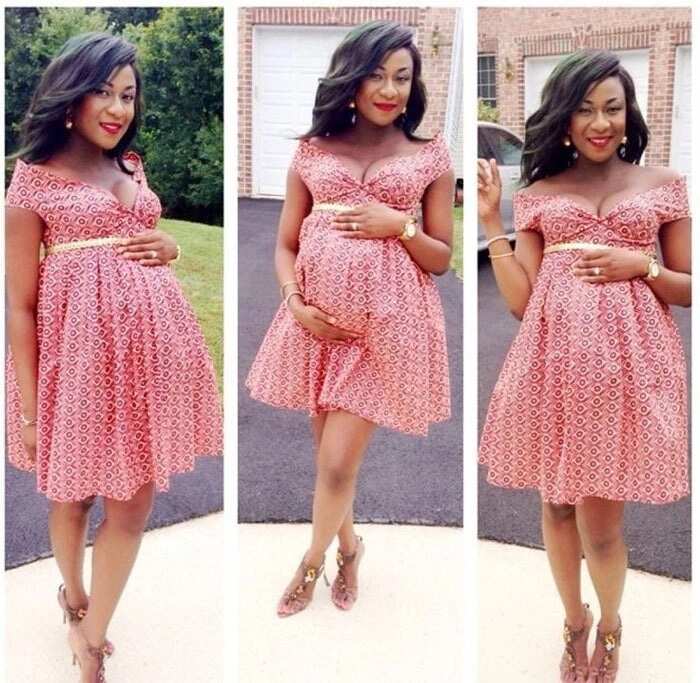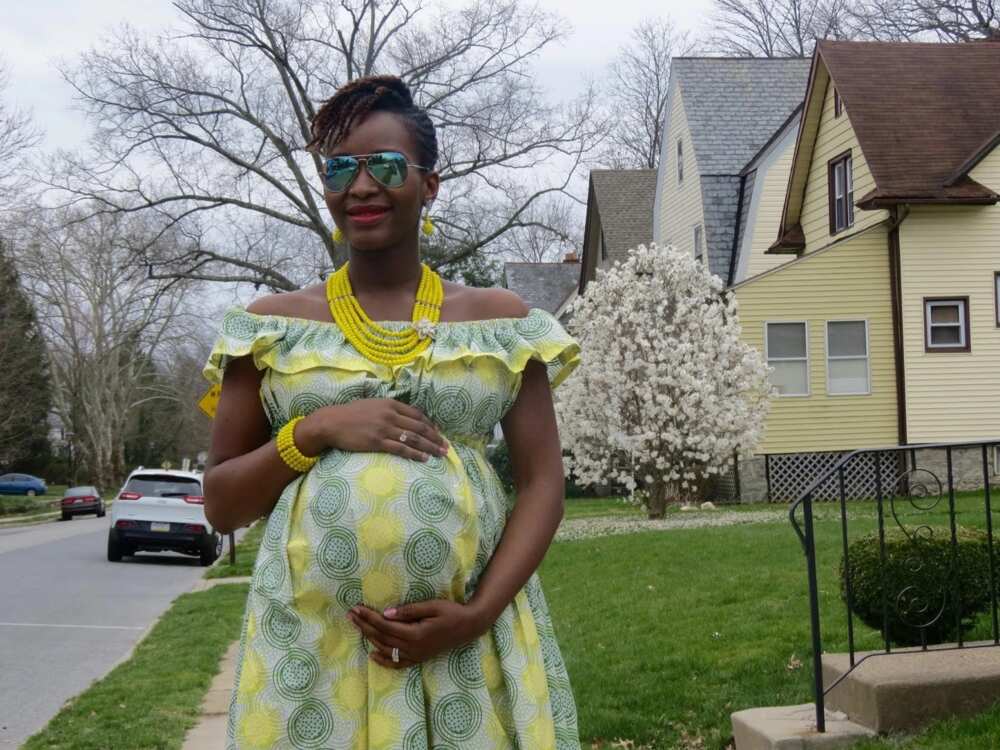 A- silhouette knee-length dresses sleeveless, with ¾ sleeves, and long dramatic sleeves also will diversify your everyday look.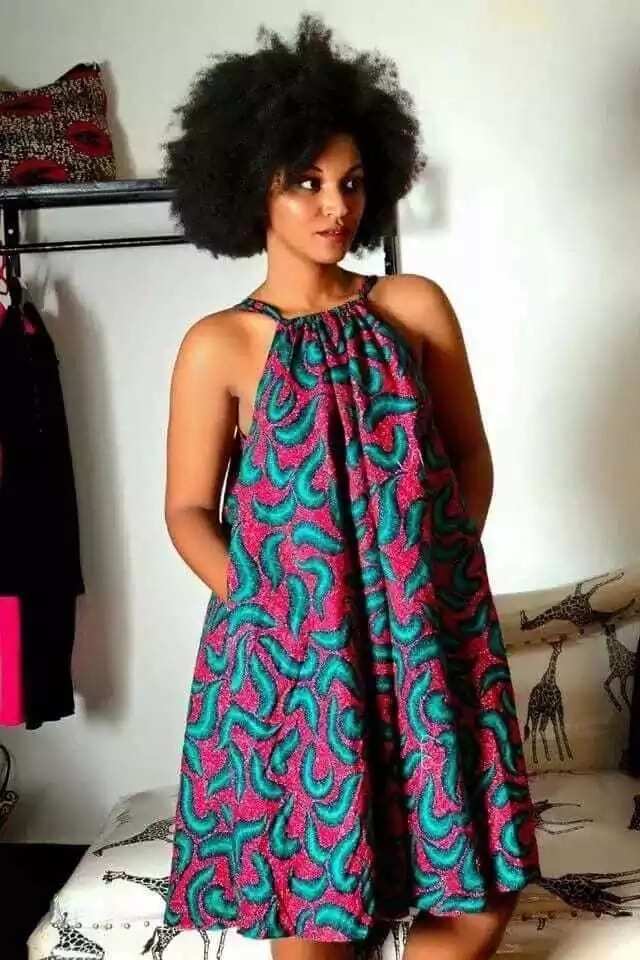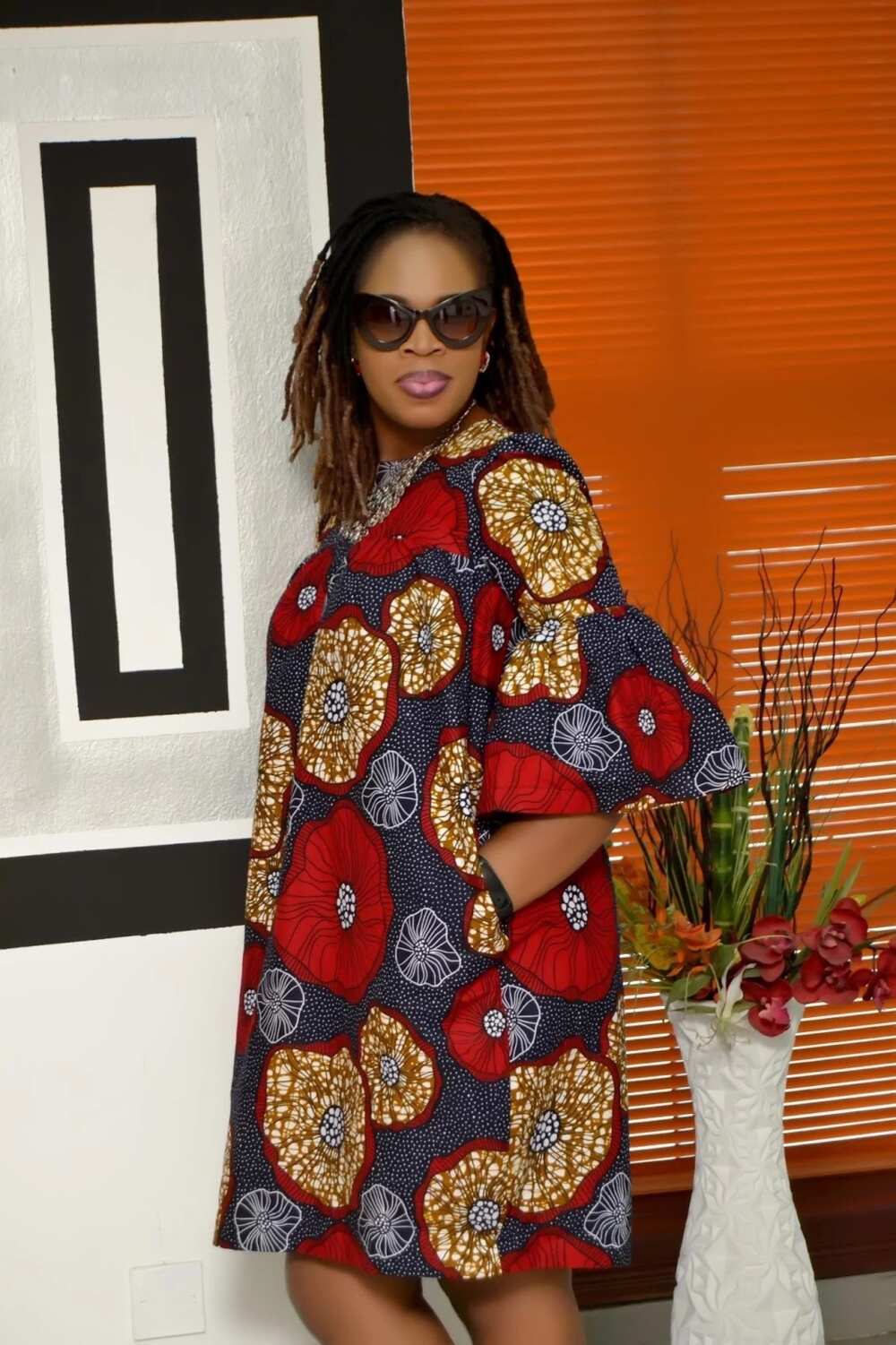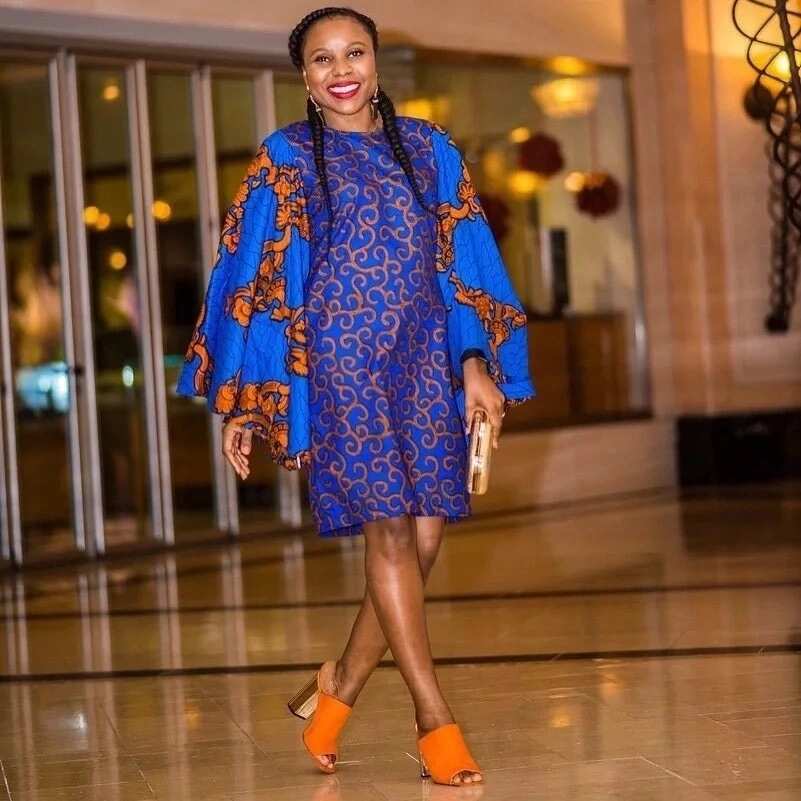 One more interesting style for the wardrobe of a pregnant lady is a dress-robe. A real fashionista can create an unforgettable look with this item especially added by a stylish hat.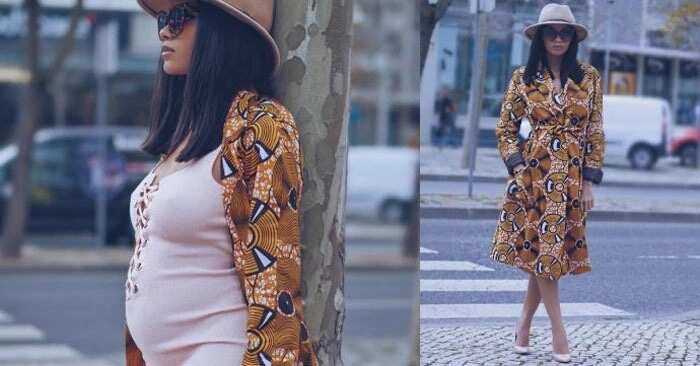 We stress in our post that hotness and pregnancy can go hand in hand. One more element that can help you to create an alluring and feminine look is a vent or even two vents and lace decorative elements.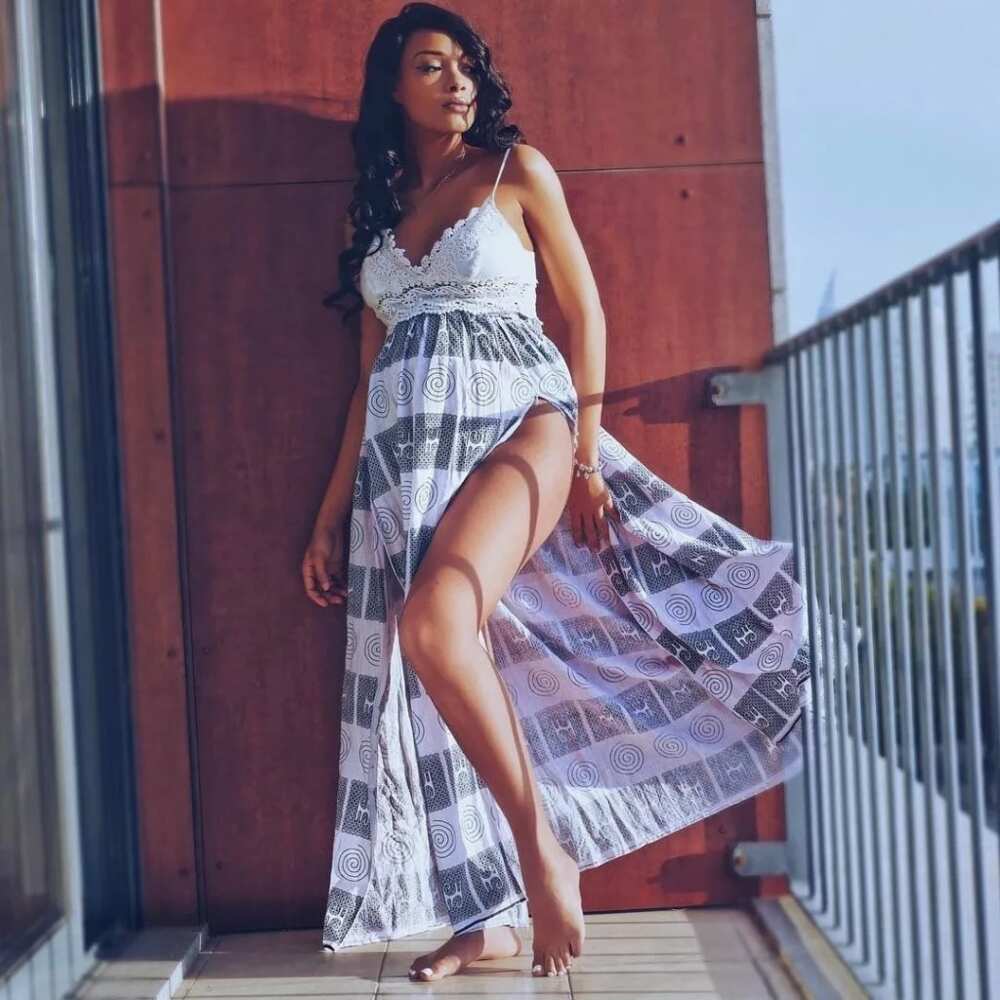 We should not omit office fashion because many expectant mothers continue to work until the last months of their pregnancy. In this case, a bright but at the same time strict Ankara dress is a must-have in your wardrobe.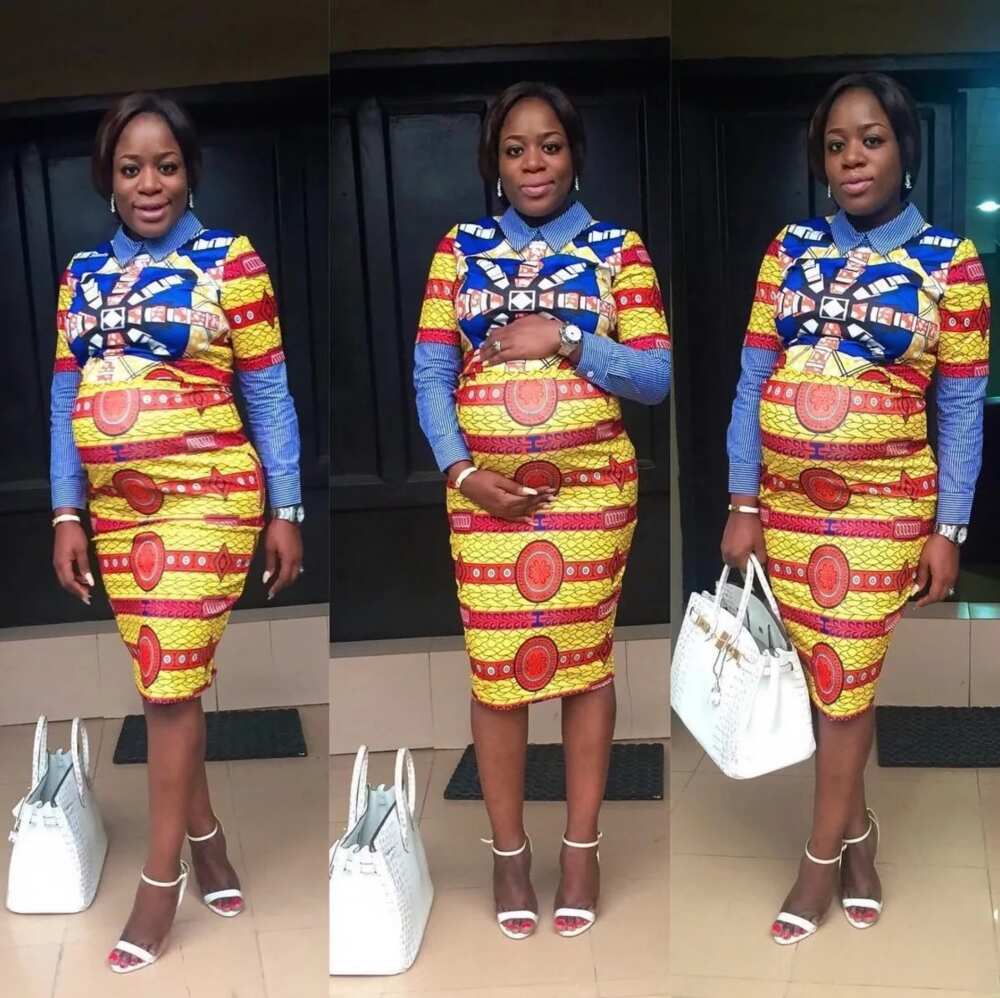 Tops as a part of Ankara fashion for pregnant
If you are a businesswoman or work in the office, Ankara fashion will help you to create a look for work. A blouse-shirt with small patterns and not too bright decoration will be relevant in the office if to combine it with strict trousers or skirt.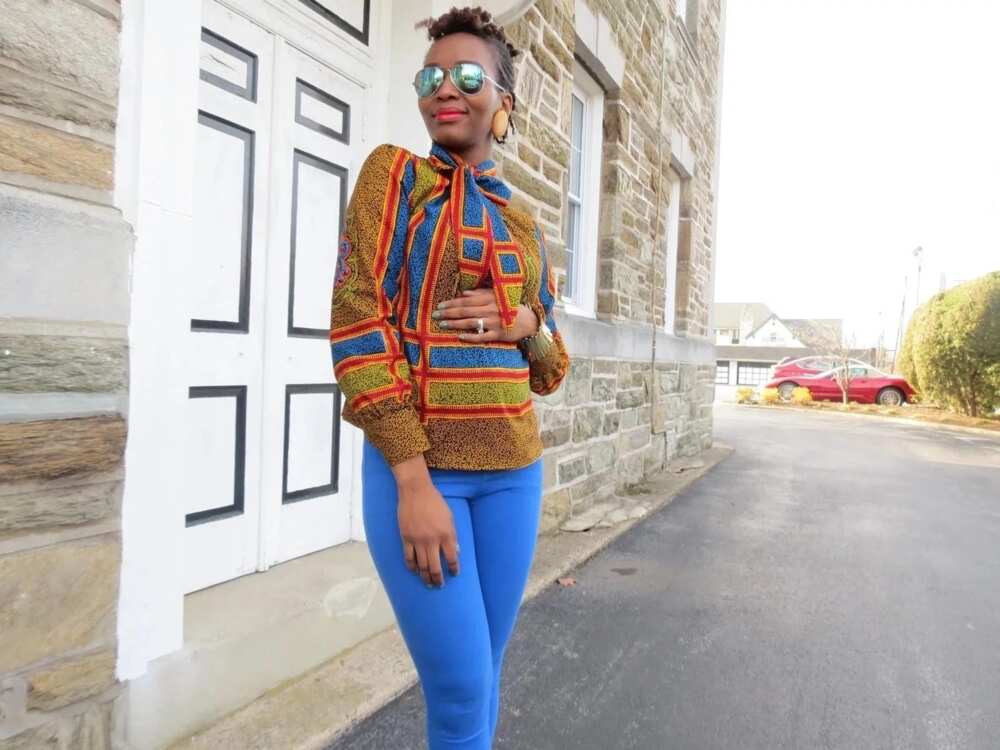 This season, designers propose Ankara tops and blouses for almost every occasion. For everyday hangout with friends, shopping, visiting your doctor, etc. you can choose loose tailoring but free knee-length top or tunic and combine them with jeans and leggings of different colors. There are special leggings and jeans for pregnant ladies that have a stretch band for the convenience, so you will not only look stylish but will enjoy comfort.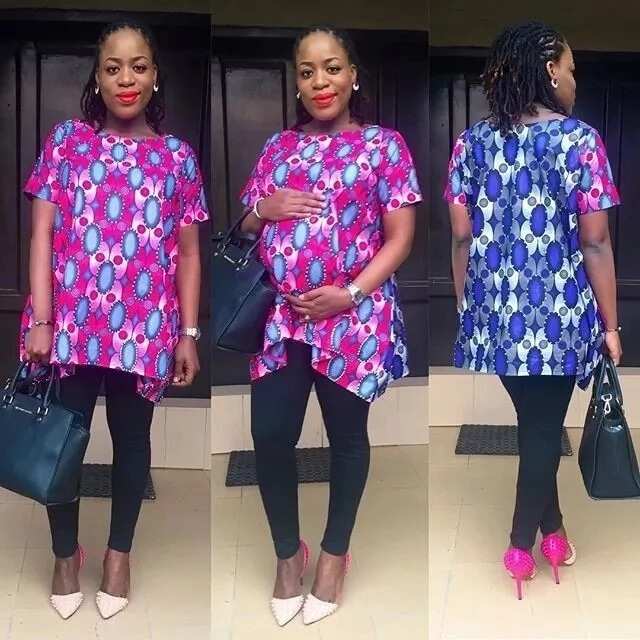 Asymmetrical Ankara tops can help to create both everyday and a festive look. The back can be a bit longer than the front part or even till the toes. One more very cool thing about such tops is that they can be combined both with leggings and skirts.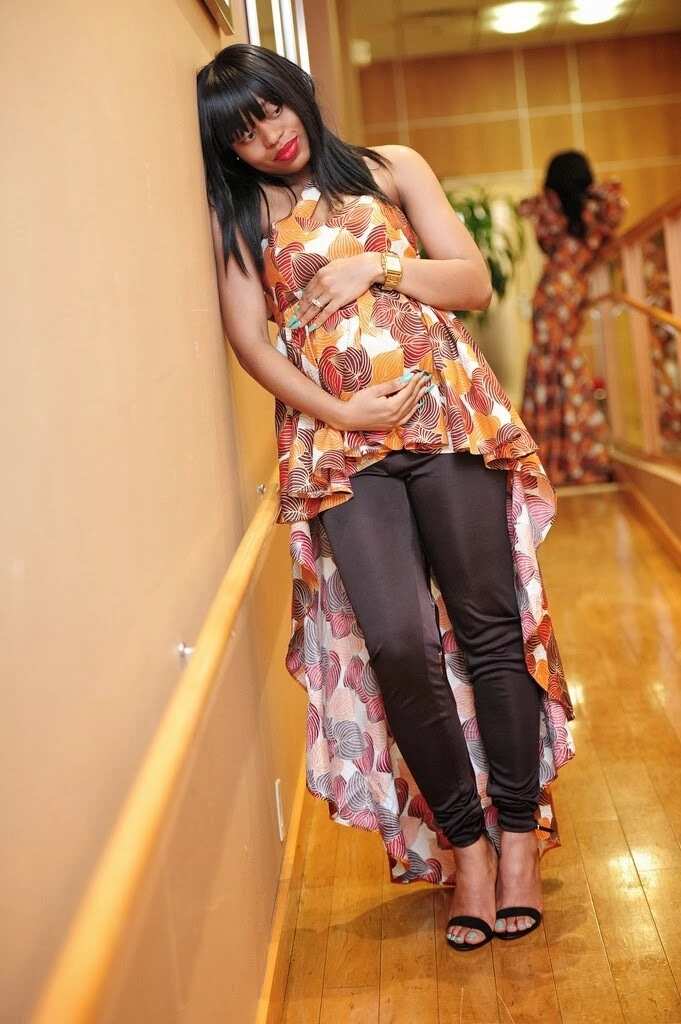 Do you like off-shoulder blouses with dramatic sleeves? We do not see reasons to say no to such designs if you are pregnant. Wise designers have created very comfortable models with a wrap over, so you will regulate the width of the blouse to feel comfortable. By the way, you can create different stylish bows and experiment with your look. Wear jeans leggings, bid bead necklace and shoes of the same color, and become a fashionable queen.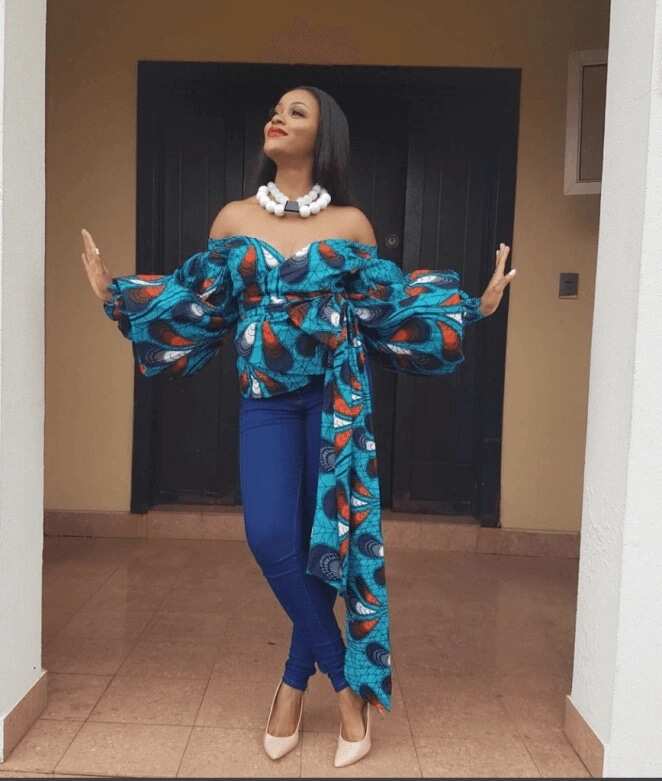 We will commit a crime if not mention Ankara peplum styles. They are just perfect for pregnant ladies. Peplum can hide your belly if you want to keep your pregnancy a secret for a while and of course, it is very convenient and will not hinder movements.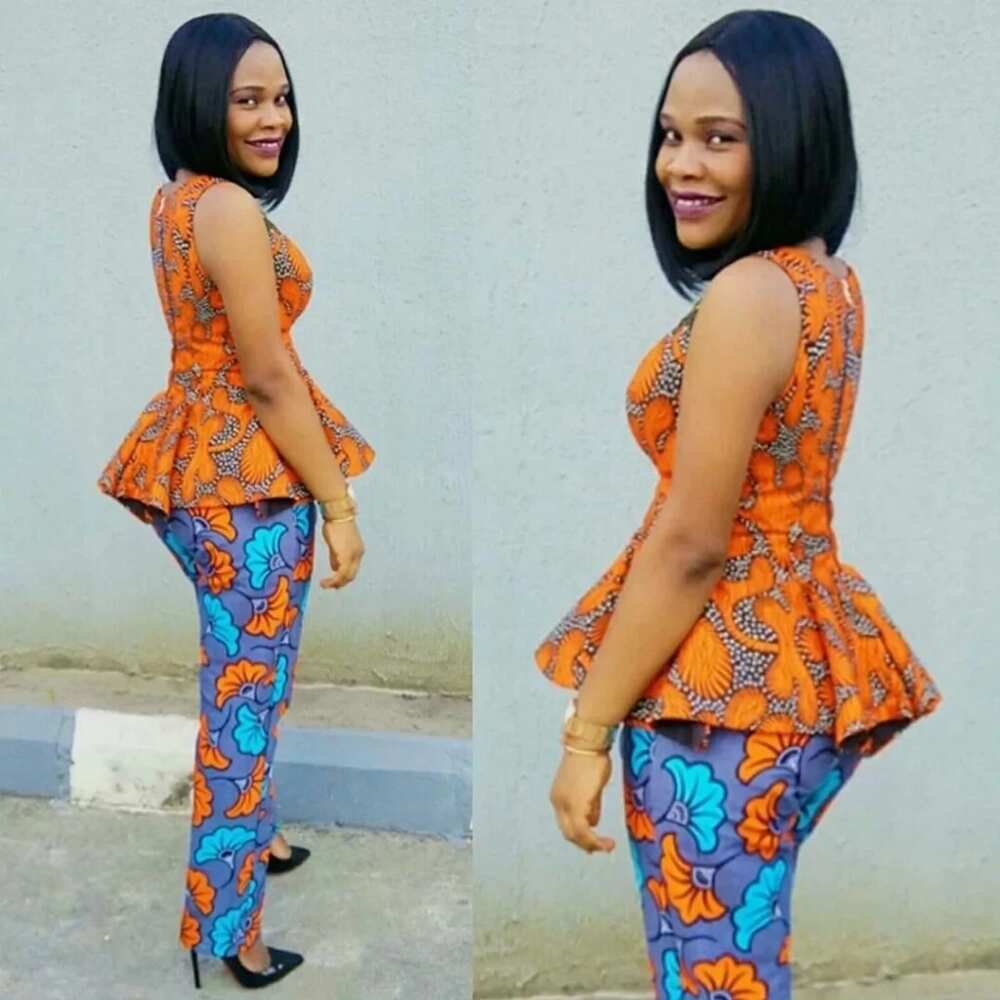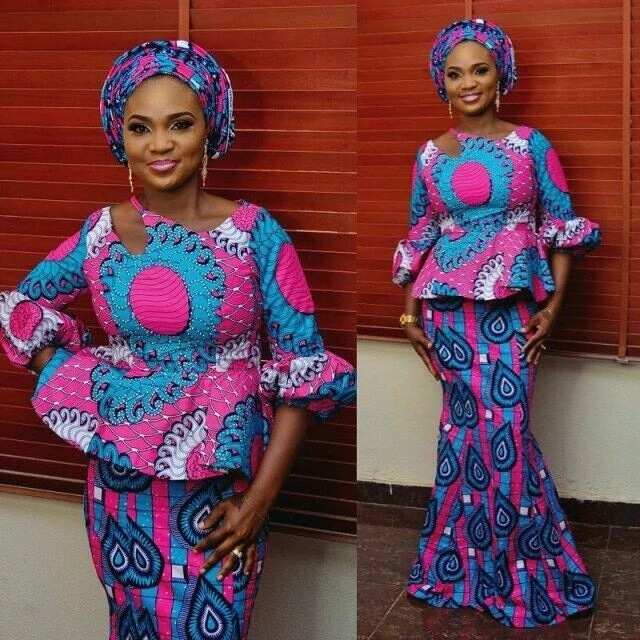 Trendy styles made with Ankara
The latest and trendiest styles made with Ankara are not limited to dresses and blouses. If you are a fan of fashionable trousers, then you will be impressed by the variety of Ankara trousers created especially for pregnant ladies. Just remember that the blouse or top should be self-colored and the color of the top should be presented in the Ankara print. Also, please remember that high-waist trousers are trendy this season.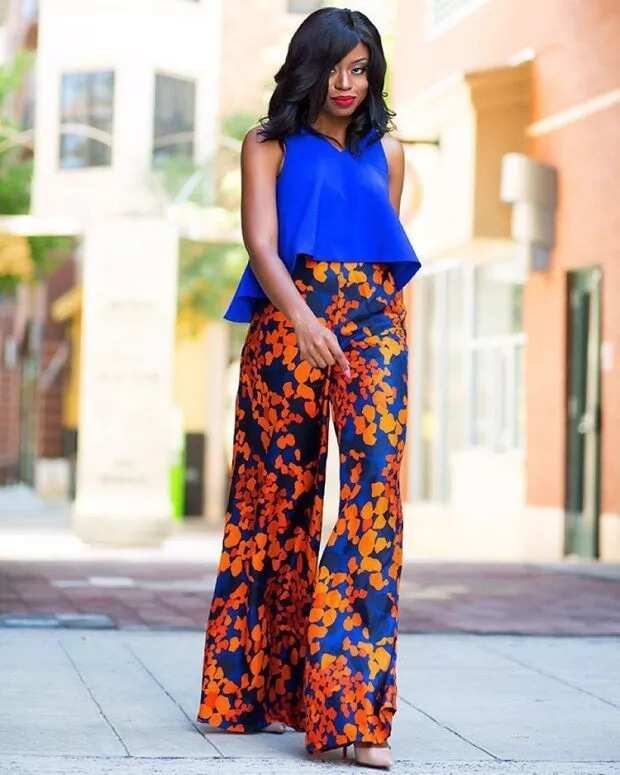 Pregnant fashionistas also can ring the changes with new looks that include stylish Ankara jackets. You can create a casual look wearing jeans shorts or Ankara shorts of the same pattern and a top of one color, even a simple white T-shirt or top will look amazingly stylish.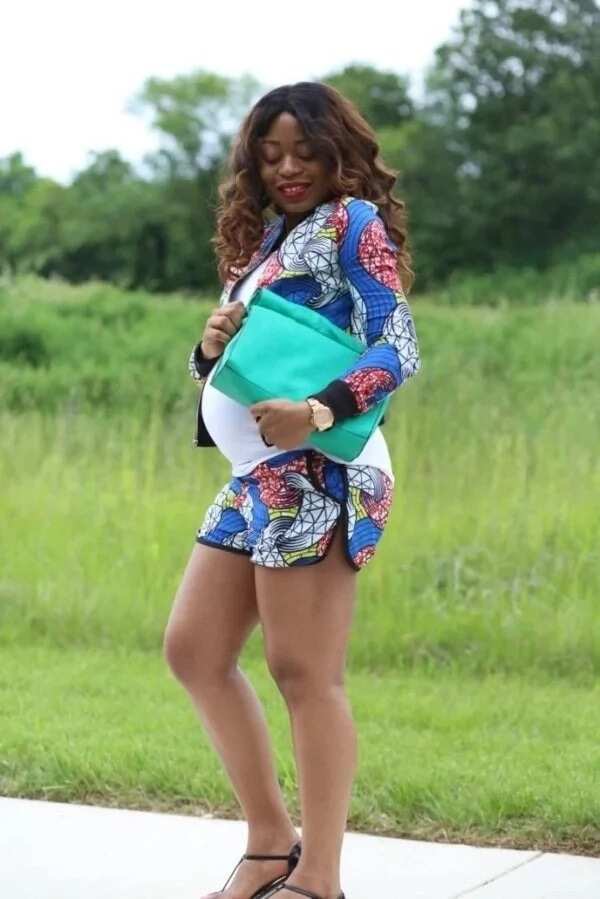 Those who are tired of different dresses can experiment and choose a crop top and high-waist skirt or wrapper. Complete your look with elegant shoes and a clutch and impress everybody with your sense of style.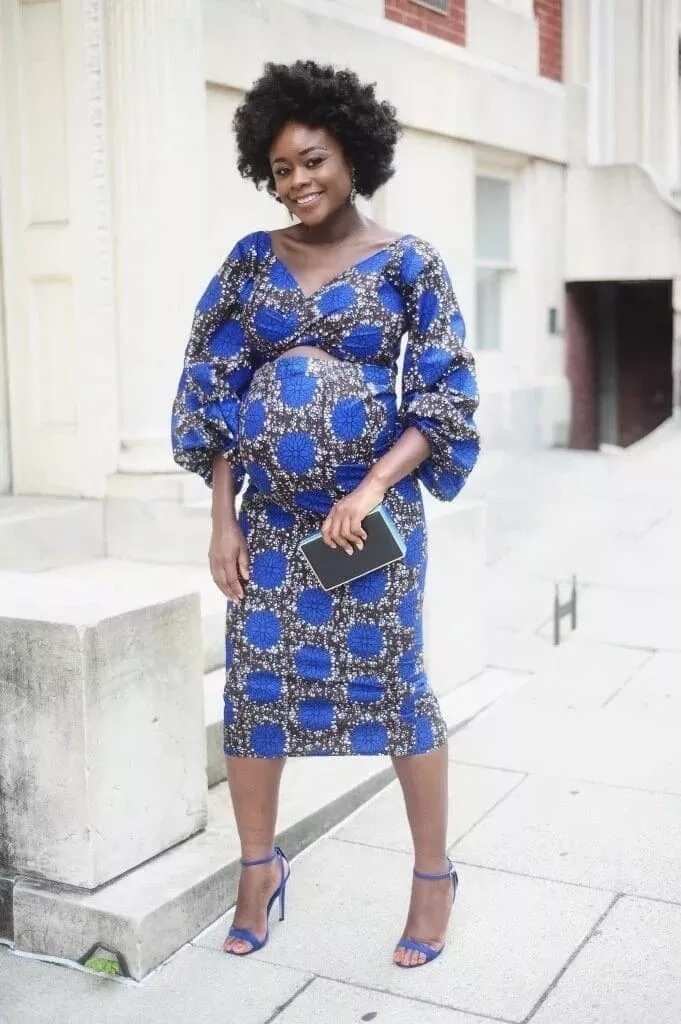 Pregnant Chic Ama shows how to rock Ankara while expecting
You will hardly imagine, but such three words as bold, chic, and hot, can be associated with the fashion styles for pregnant ladies. This was proven by one of the brightest fashion bloggers Chic Ama. The fashion guru has recently welcomed her second child. She has changed the perception of styles for expecting mothers.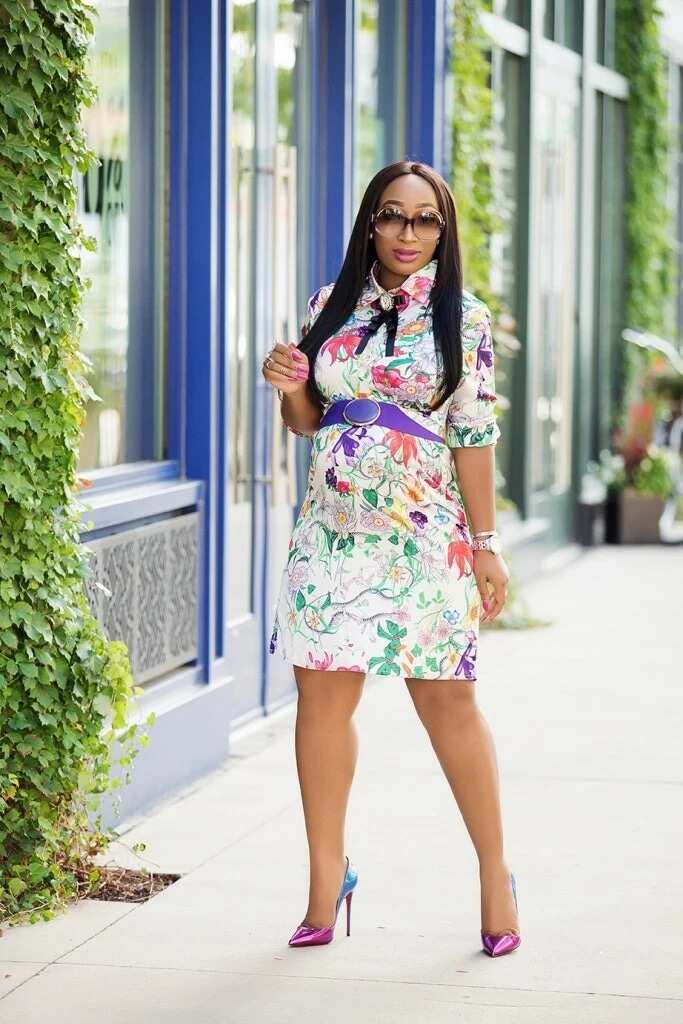 The bold and bright images of the famous fashion blogger prove that when you are pregnant, you shouldn't fit the fashion, vice versa, the fashion should fit you.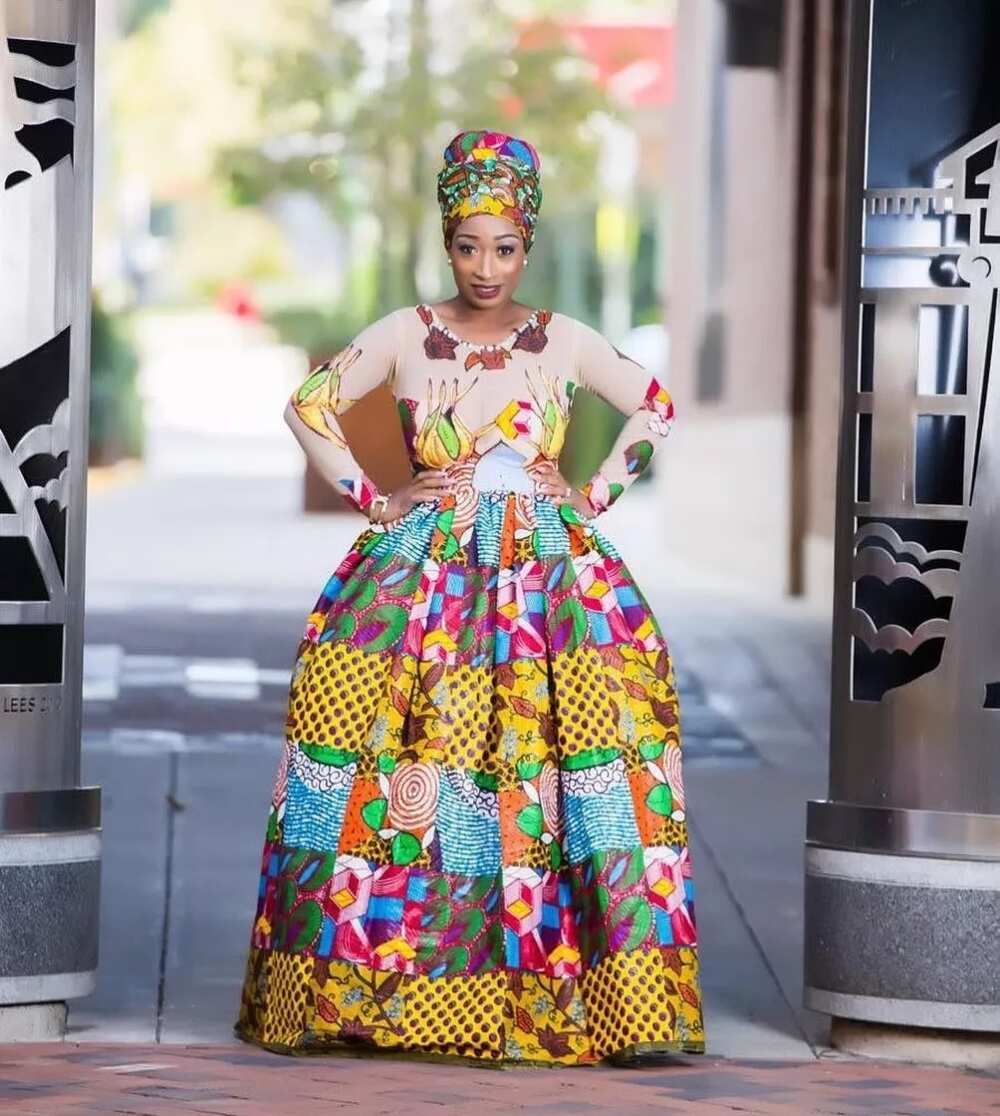 Chic Ama shows how pregnant lady can look fashionable when she is going to work, on festive occasions, and just in everyday life. She looks really unforgettable! Do you want to make the same impression?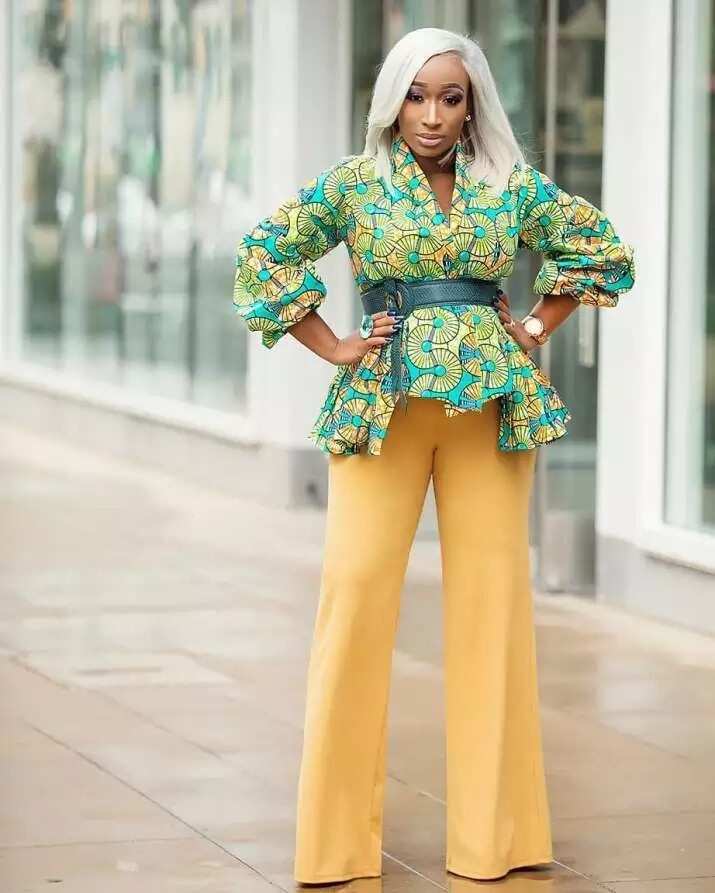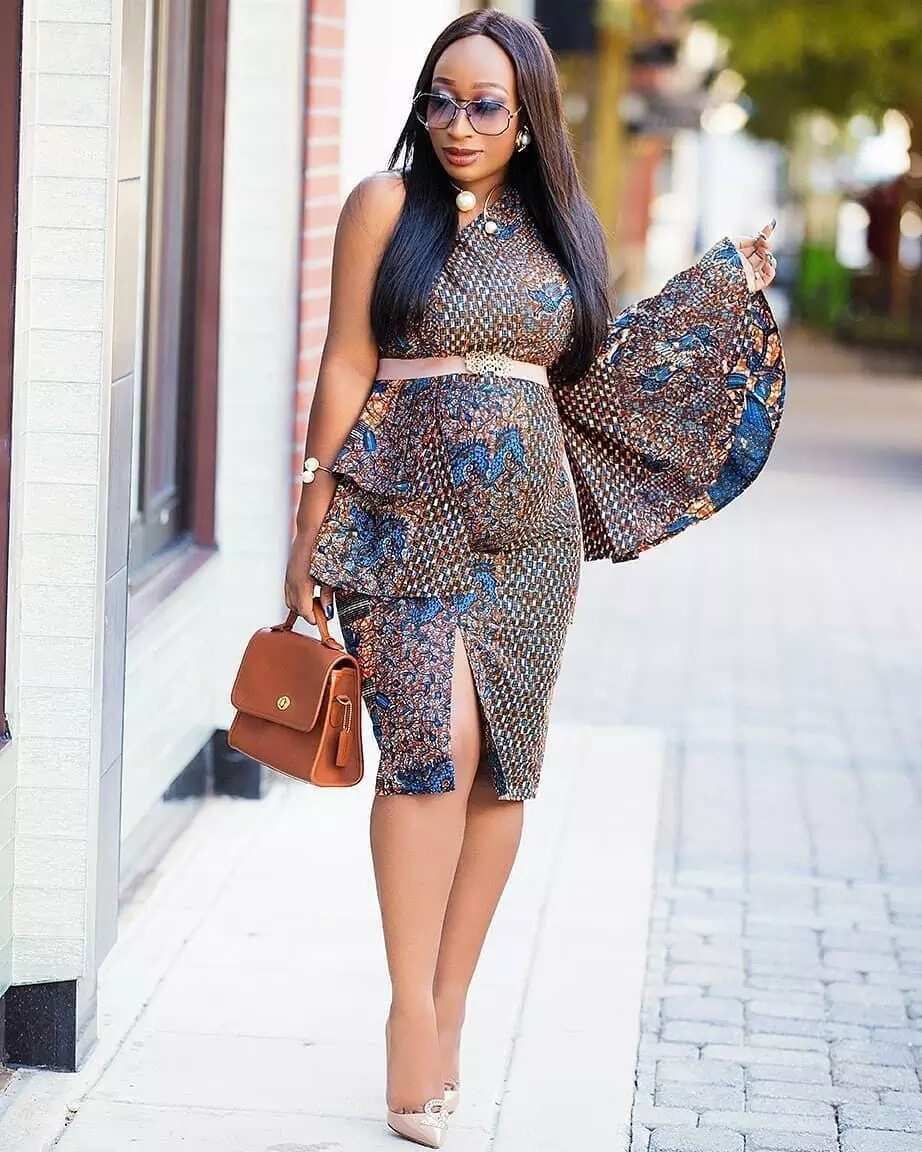 We hope our post will inspire you to look beautiful and enjoy your pregnancy. When a lady looks gorgeous she feels good, if a mother feels good, a baby inside her feels good as well. Now you know that beauty can be combined with convenience. Choose Ankara fashion for ladies and you will be the most stylish future mom. Do not hesitate to look adorable you deserve this for sure!
Source: Legit.ng