30+ stylish Aso Ebi styles for pregnant women: Flaunt your baby bump in style
Most women take the pregnancy phase as the time to wear loose-fitting clothes while waiting for their newborns. Those who understand the essence of looking good at any time believe nothing can stop them from rocking their desired fashion style. Such women will do anything to get the right style to flaunt their baby bumps, including Aso Ebi styles for pregnant women.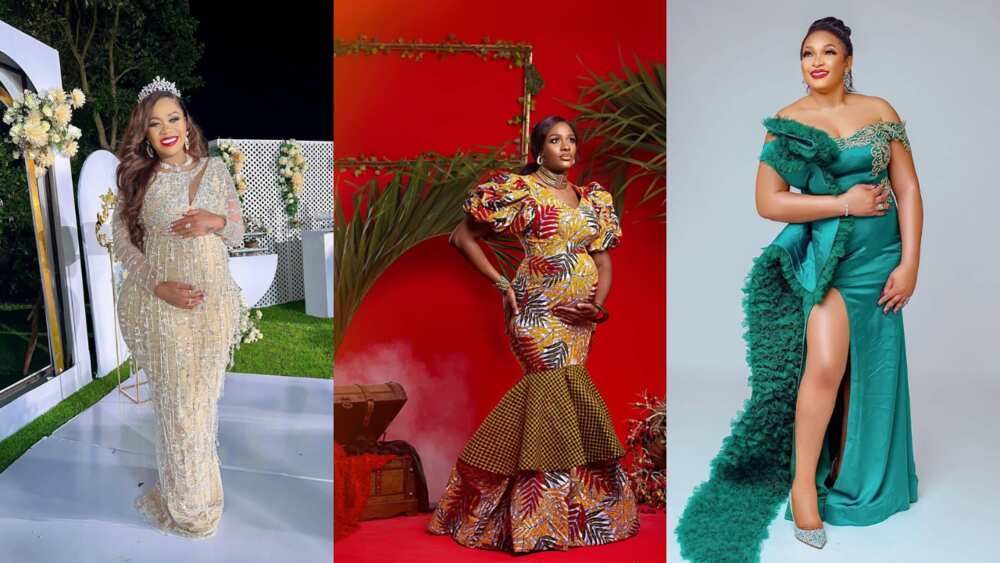 Do you have an upcoming event but are worried about what to wear? While you may see pregnancy as a fashion restriction, the truth is that you still have many Aso Ebi options to choose from. Remember, the point is to get something that fits you comfortably while still allowing you to steal the show.
Best Aso Ebi styles for pregnant women
Aso Ebi is a traditional clothing or dressing style originally worn by Yorubas to indicate corporation or solidarity during special occasions such as weddings, funerals, and birthday parties. No matter the event or body type, you can still rock the following Aso Ebi styles even when pregnant.
White lace styles for pregnant ladies
White lace styles for pregnant ladies have become the new trend in the fashion industry. Although they were common during spring and summer, expectant mothers can now rock them in any season due to their breathability and versatility.
These dresses are made from fine lace fabrics, such as cotton or silk, with small or large holes all over the body. This allows the pregnant woman to wear them alone or pair them with matching undergarments.
Pregnant woman styles come in different versions to fit varied wearer's tastes. They include sleeveless corset lace dresses, off-shoulder pencil lace gowns, lace pencil gowns with drop shoulder sleeves, single-sleeve pencil lace gowns, and many more.
Since they are white, they can fit different occasions such as birthdays, weddings, and gender-reveal parties.
Latest gown styles for pregnant ladies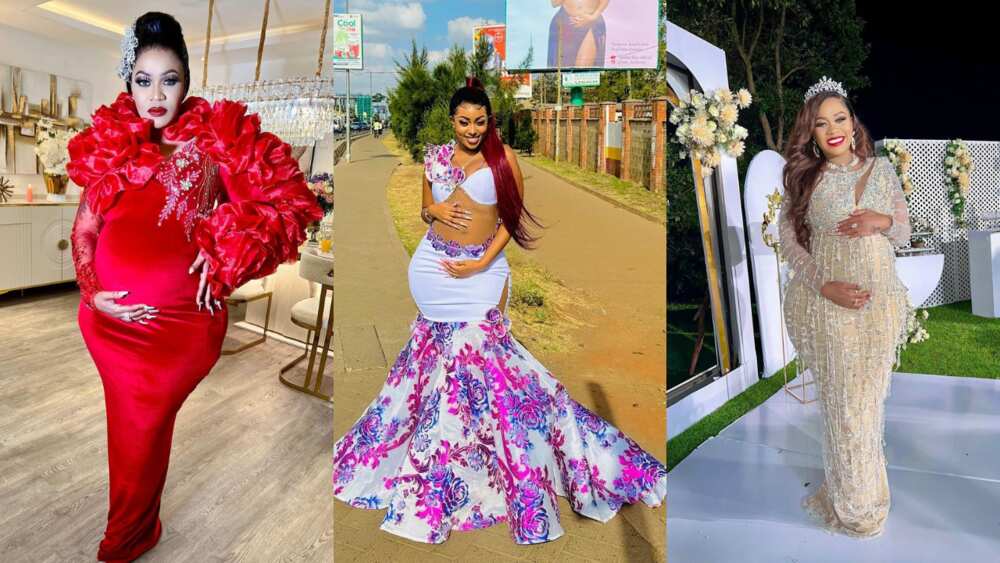 The latest Aso Ebi gown styles have changed how pregnant women see themselves. Expectant mothers no longer have to wait for nine months for them to flaunt their beauty. All they need is to choose the latest gown styles for pregnant ladies and join the party.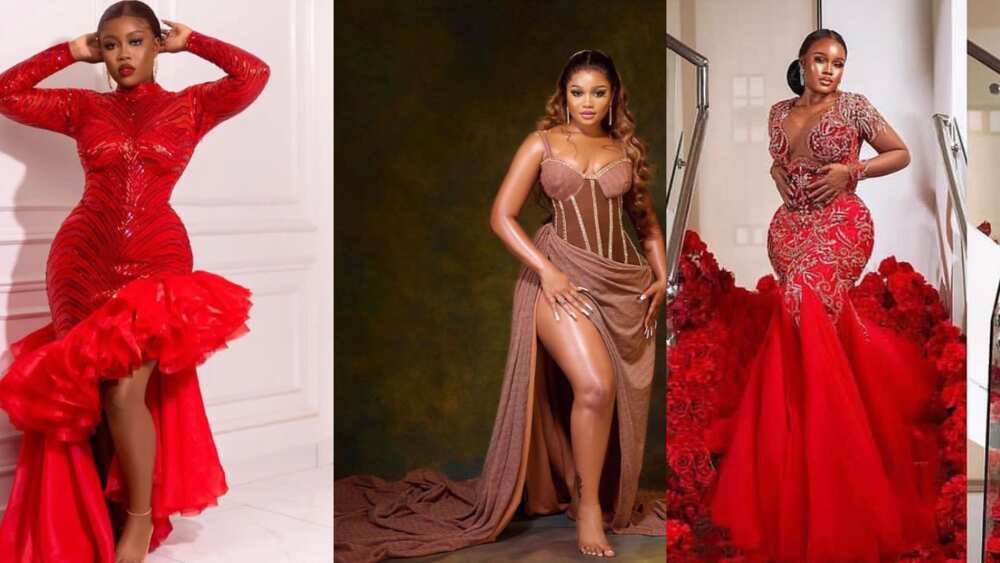 Popular Aso Ebi maternity gown styles to rock in 2023 include short- and long-sleeved straight dresses, wrap-around Aso Ebi styles and African print dresses.
You can get them in different colours, such as pink, red, white, and black. Always pick the right colour that matches the event's theme and comfortable fabric.
Iro and Buba for pregnant ladies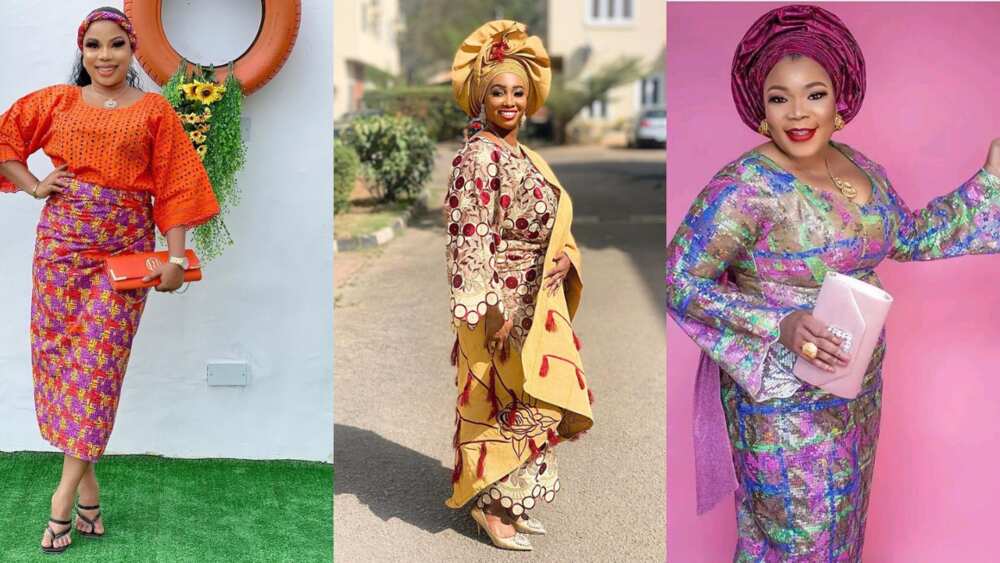 Like Aso Ebi, Iro and Buba is a traditional attire worn by Nigerian women, mostly Yorubas. The attire consists of a wrapper (Iro) tied around the waist and a blouse (Buba). The two pieces are made from a matching material and worn as one piece.
Although Iro and Buba were traditionally designed for Yoruba women who wanted to attend traditional occasions such as marriage and funerals, they have been quickly absorbed by modern fashion and now come in different styles to suit varied needs.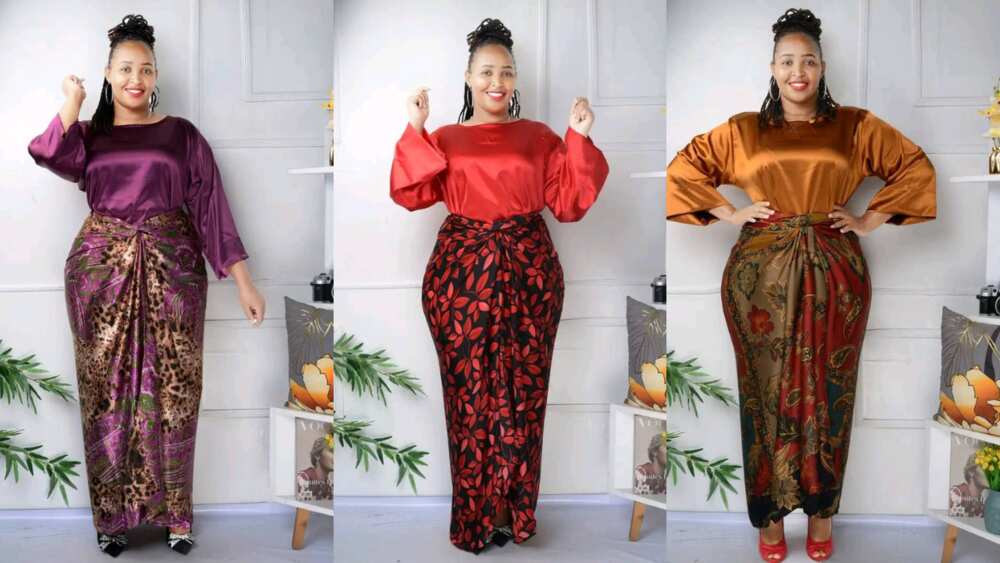 The vast collection of colours allows women to pick any shade or pattern that fits the theme. Regarding styling, expectant mothers can pair Iro and Buba with exquisite jewellery, matching shoes, or headdresses.
Simple early pregnancy women's style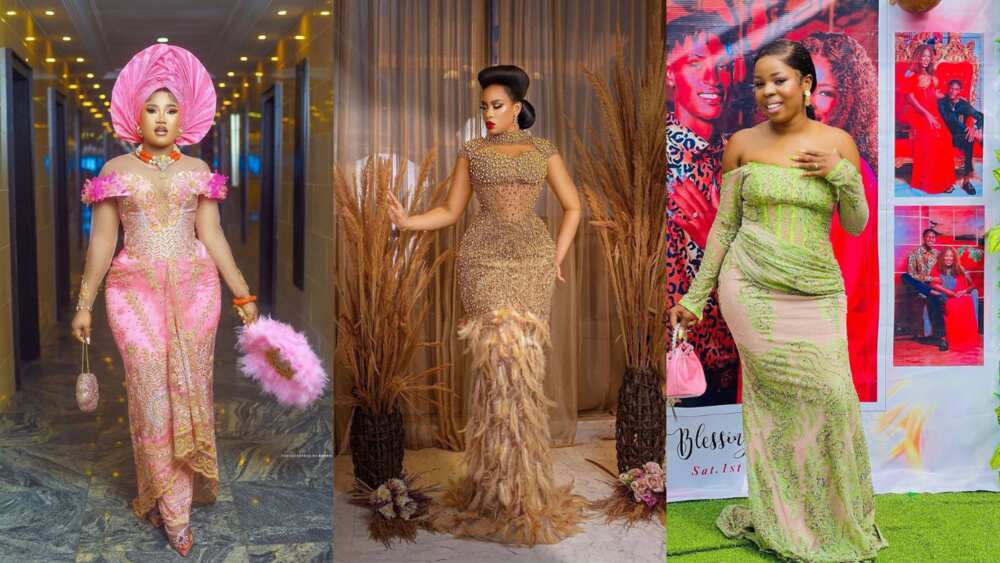 There is no limit when it comes to dressing as a pregnant woman. Whether a plus-size or a slim lady, flaunting your baby bump does not require much investment in your wardrobe. With an ever-evolving fashion sector, pregnant women have a lot of options to choose from.
Those who love showcasing their curves regardless of their pregnancy stage can choose tight-fitting maternity Aso Ebi styles. Those who love runway styles can pick free maxi (long) Aso Ebi styles.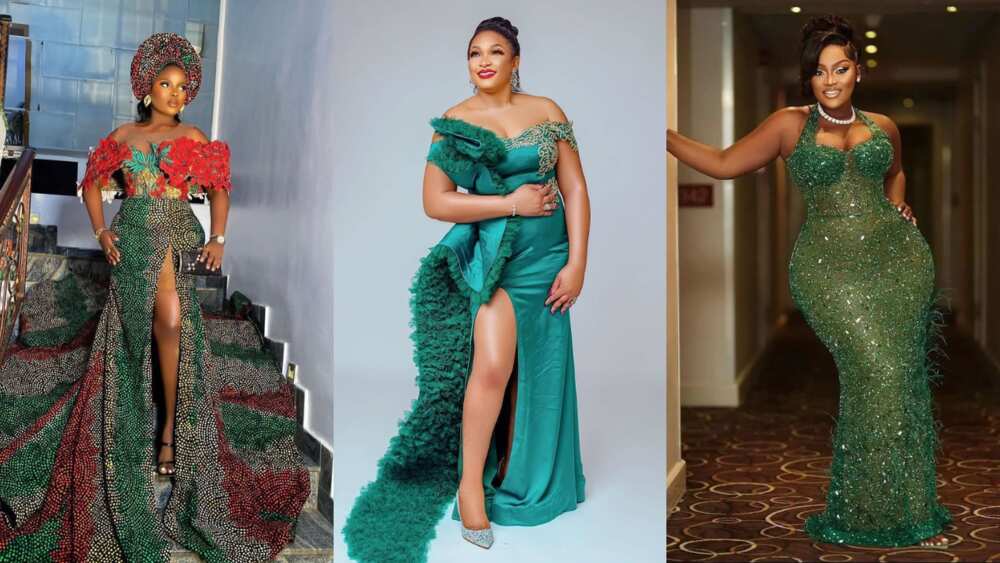 Mermaid is also the perfect pregnant women's style for those who do not like tight-fitting dresses but do not mind showcasing their beautiful bums. This style is tight at the waist but expands from the knees downwards.
It is only suitable for early pregnancy, and women in their second or third trimesters may find it uncomfortable. Other adorable maternity styles are the A-shaped and straight silhouettes and wrap dresses.
Maternity Nigerian lace styles for pregnant ladies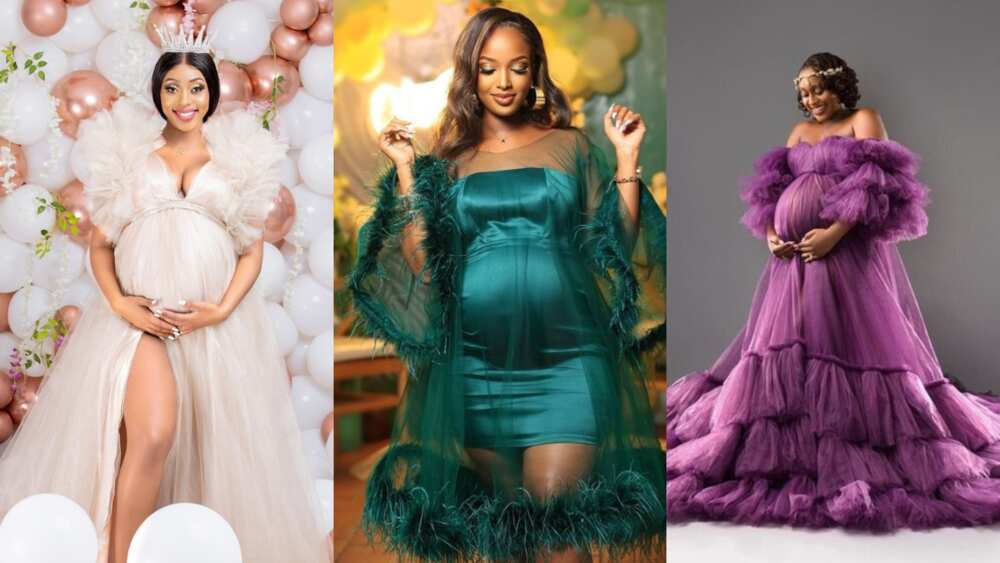 Lace styles are also perfect for creating Aso ebi maternity dresses, especially for ladies who want to add a bit of elegance to their casual wear. Lace can also be used on pregnant fashions, including Iro and Buba, cardigans, and gowns.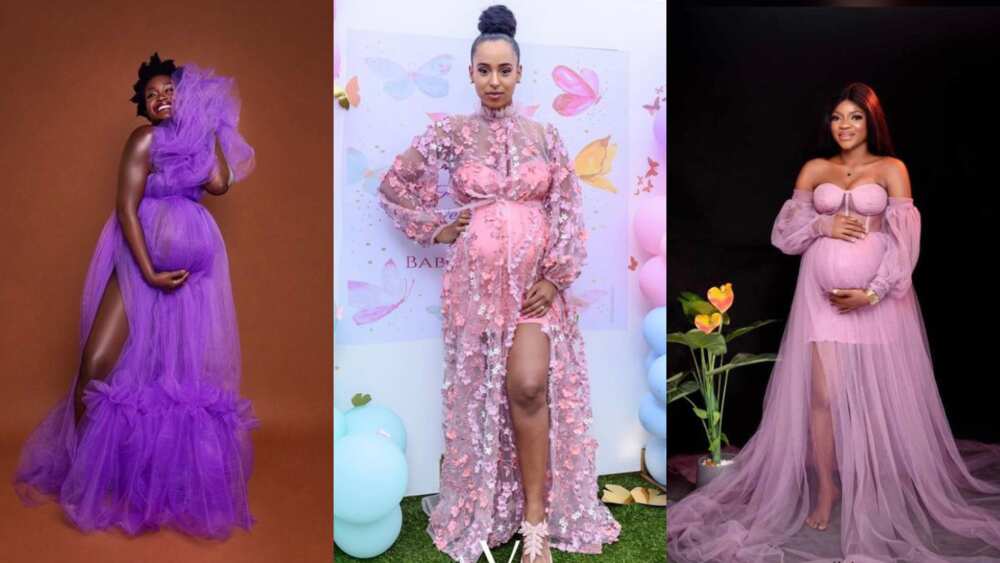 While most women love its breathability and comfort, others prefer its ability to adapt to any body type due to its elasticity. Latest maternity Nigerian lace styles for pregnant ladies include straight lace gowns, cord and French lace dresses, lace blouses with slightly flared waistlines, lace Ankara dresses, and lace coquettes.
Pregnant women can also experiment with lace decorations on their favourite Aso Ebi styles, especially if they cannot get the right styles to fit the occasion.
Ankara styles for pregnant women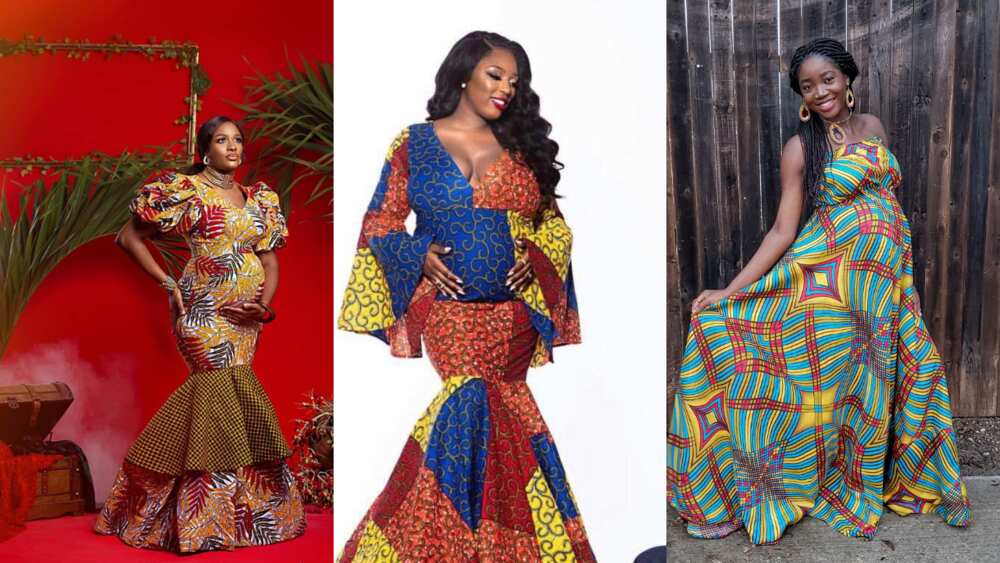 Aso Ebi Ankara styles for pregnant women combine the vibrant and cultural essence of Ankara fabric with comfortable and stylish designs suitable for expecting mothers. These styles celebrate the beauty of pregnancy while ensuring that women feel confident and fashionable.
Ankara fabric is renowned for its rich patterns and colours that reflect African heritage and culture. When it comes to Aso Ebi Ankara styles for pregnant women, the focus is on creating designs that accommodate the growing baby bump while maintaining the elegance and charm of traditional Ankara attire.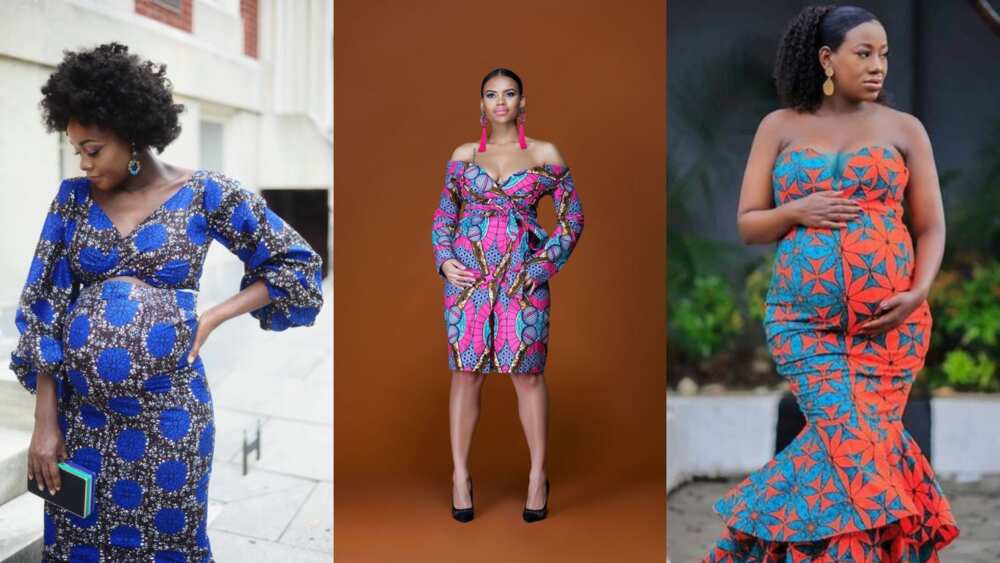 This might involve using flowy and draping silhouettes, stretchy fabrics, adjustable waistlines, and innovative cuts that provide both comfort and style. These styles often incorporate elements like empire waistlines, maxi dresses, wrap dresses, and off-shoulder designs to flatter and showcase the beauty of pregnancy.
With all the Aso Ebi styles for pregnant women listed above, every pregnant lady has all she needs to look glamorous on any occasion and express her sense of fashion. Remember always to pick the right size to remain comfortable the whole day.
Legit.ng recently published an article featuring amazing music tattoos for both men and women. Tattoos have been popular for millennia and have recently gained popularity among young people.
Music tattoos are a great way to show off your passion for music and its significance in your life. A music-themed tattoo may be a permanent and meaningful statement of your style and taste, whether you incorporate musical instruments, song lyrics, symbols, or album covers into your design.
Source: Legit.ng