Top sad quotes about love
Why are sad quotes the most popular among love quotes? Are you looking for sad quotes on love for your Facebook status? Or you want to send it to your ex? Then you're in the right place!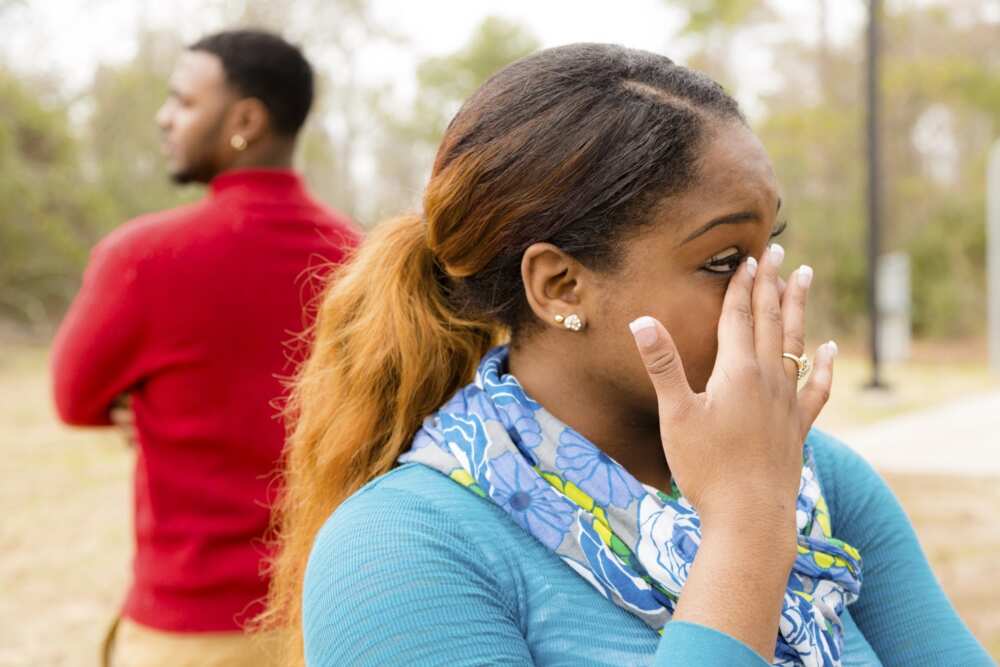 Sad quotes are much more expressive than positive and cheerful quotes. The best sad quotes for love are often full of emotions because they are heart touching.
Sad love quotes
Every heart has a pain. Only the way of expressing it is different. Fools hide it in eyes, while the brilliant hide it in their smile.
When you're around someone so much, for so long, they become a part of you. And when they change or go away, you don't know who you are without them.
Almost everyone has suffered painful and sad when falling in love. That is a inevitable part when two people in love with each other. In this page, we share some of the best sad love quotes, hope you can find your feeling here and feel better!
This is the problem with getting attached to someone. When they leave, you just feel lost.
Some say its painful to wait someone. Some say its painful to forget someone. But the worst pain comes when you don't know whether to wait or forget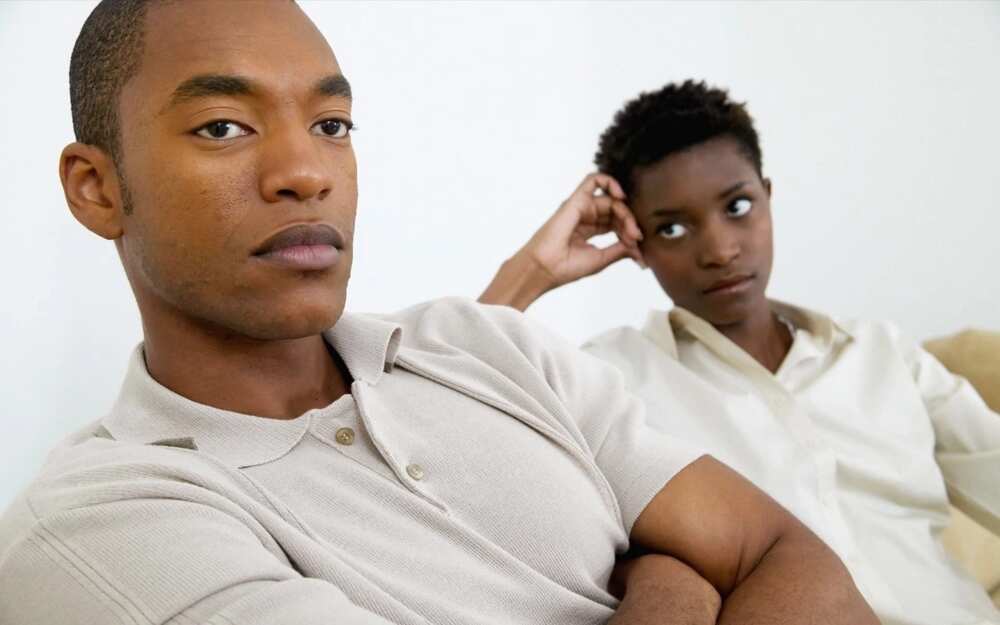 READ ALSO: Top 11 romantic Nigerian songs
Do you begin to understand that everything is really bad when the person who has always and comforted everyone is crying?
Sometimes you reach your ceiling, with sadness you realize that this is just someone's floor.
Sadness is sufficient in itself, but to get real pleasure from it, you need to share it with others.
It's very sad when you do not love anyone, but it's much worse when a person is not able to love anyone at all.
She almost did not love anyone, but if it happened, she was sincere, and gave everything, without a trace. How stupid. As a woman.
Sometimes it is just necessary for a person to be sad.
Look into my eyes, and tell me, what do you see in them? Sadness, sadness, sadness, deceit ... Do you think it hurts? No, I'm used to it.
There is a saying that a fool is always lucky and happy. Although I am unhappy, I'm not stupid.
I'm probably the saddest person I've met in my lifetime.
If a person has true love, then he does not need anything else, but if he does not, it does not matter what this person has.
When you are at the bottom, your greatest misfortune will be that you have known happiness before.
And I wanted to be sad, but this is an unacceptable luxury.
The worst way to miss a person is to be with him and understand that he will never be yours.
READ ALSO: Romantic missing you love letters for her
To die for love is not difficult. It is difficult to find such love, which is worth dying.
When a person feels that he knows a loved one like his own five fingers, this means only one thing - the end of love.
True love is not one that endures long years of separation, but one that can withstand many years of intimacy.
Trying to forget about your loved one, it means that you remember him all your life.
Everybody is going to hurt you; you just gotta find the ones worth suffering for.
Don't give special place to any one in your heart. Its easy to give that place but it hurts more when they don't know the value of that place
I tried to forget you, but the harder I tried, the more I thought about you
It hurts when you have someone in your heart but can't have in your arms.
The greater your capacity to love, the greater your capacity to feel the pain.
I remember all those crazy things you said, you left them running through my head. You are always there, you are everywhere. But right now I wish you were here.
When people can walk away from you, let them walk. Your destiny is never tied to anybody who left.
It's hard to forget someone who gave you so much to remember
How hard it is to order yourself to stop loving someone when your heart does not listen to any commands!
More pain quotes
I have no idea why parting with a loved one is compared to a broken heart. Personally, I have a feeling that I was just cut into pieces and pulled apart.
Every single person in this world is waiting for his soul mate, the love of his life. Some say that love has simply not come to them, although it is under their noses. And some people, during all their lives are waiting for their real, single, real love, like me.
A cigarette is the best painkiller. Together with the smoke, you exhale sadness.
Love is boundless happiness ... for a limited time.
Tired of waiting, but how much worse would it be if there was nothing to wait for.
Love begins with a smile, grows with a kiss and ends with a tear.
Love, like the red color of a traffic light, knows no mercy, no pity.
I love crying in the rain. because when i do, no one can hear the pain.
If a man wants you, nothing can keep him away. If he doesn't want you, nothing can make him stay.
When you are in love and you get hurt, it's like a cut… it will heal, but there will always be a scar.
If you leave without a reason don't come back with an excuse.
What do you do when the only one who can make you stop crying is the one who is making you cry?
One of the hardest things in life is watching the person you love, love someone else.
Never make someone a priority, when all you are to them is an option.
It's hard to wait around for something you know might never happen, but it's even harder to give up when it's everything you want.
Waiting for you is like waiting for rain in a drought – useless and disappointing.
Want to get your Ex back? Check this out: How to Get the Ex Back
I hate it when crying is the only way to feel better
I never stopped loving you, I just stopped showing it
No one will ever understand how much it hurts
It's sad when you realize you aren't as important to someone as you thought you were
She is the kind of girl who is always smiling and loves to laugh
I tried really hard, I promise. But one day I just woke up and I couldn't handle it anymore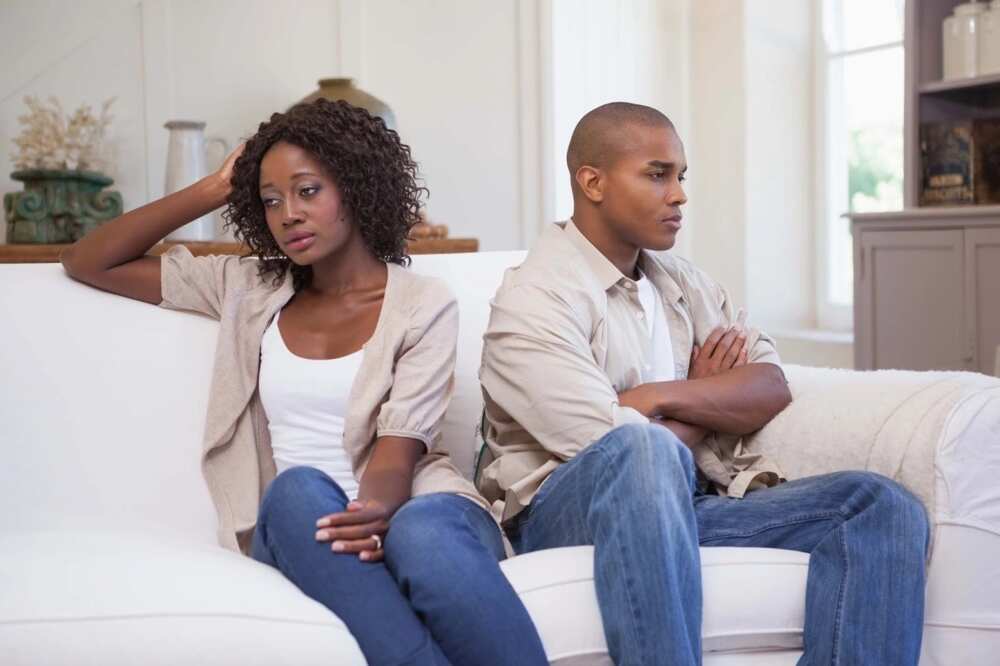 In our time, young people often use love quotes to express their mood, for example, as statuses on social networking sites. Interesting statements are sent to each other as gifts not only by those who can not express their thoughts themselves, but also by those who can. Did you like our heart touching quotes? Share in comments!
READ ALSO: Sweet romantic words to tell girl at first date
Source: annportal.com
Source: Legit.ng