Igbo culture clothing and traditional styles
Igbo culture clothing can fascinate you with various interesting features. It might be one of the oldest cultures in Africa, but the trends presented in this tribe can still be in fashion today. Let's dive into the fascinating world of igbo people!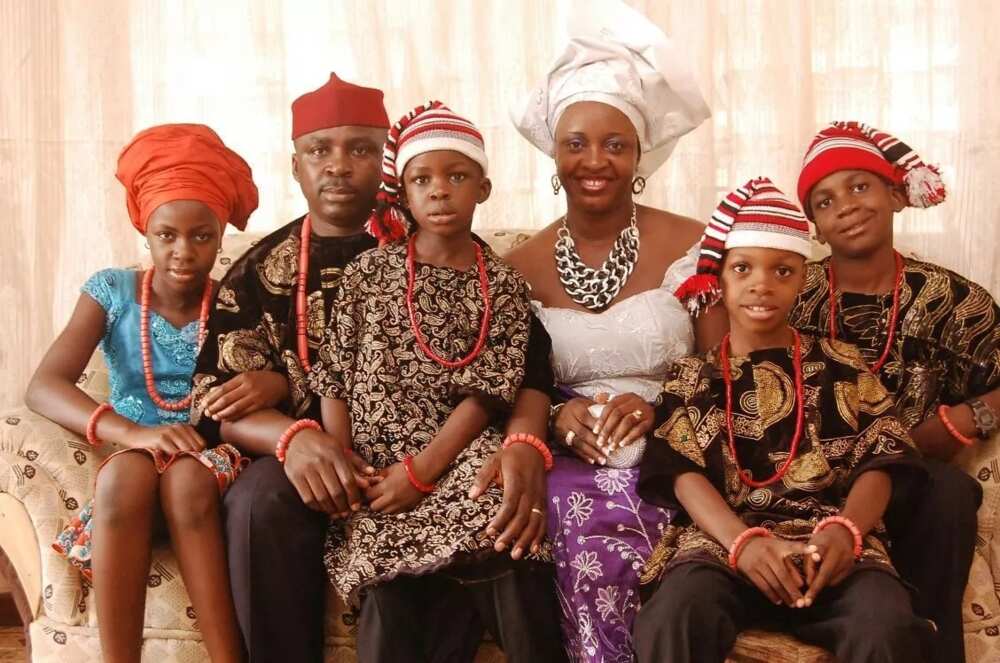 Igbo traditional wears
Traditional Igbo clothes play a major role in the culture. The whole style of clothes transfers from one generation of Igbo to another.
History of Igbo fashion
Igbo attire has a long history. It's deeply connected with traditions of Igbo people. Nevertheless, a lot of historians agree that Igbo and Nigerian fashion has been actually influenced by Europe. The colonists provided Igbo people with a new way of dressing for Nigerians.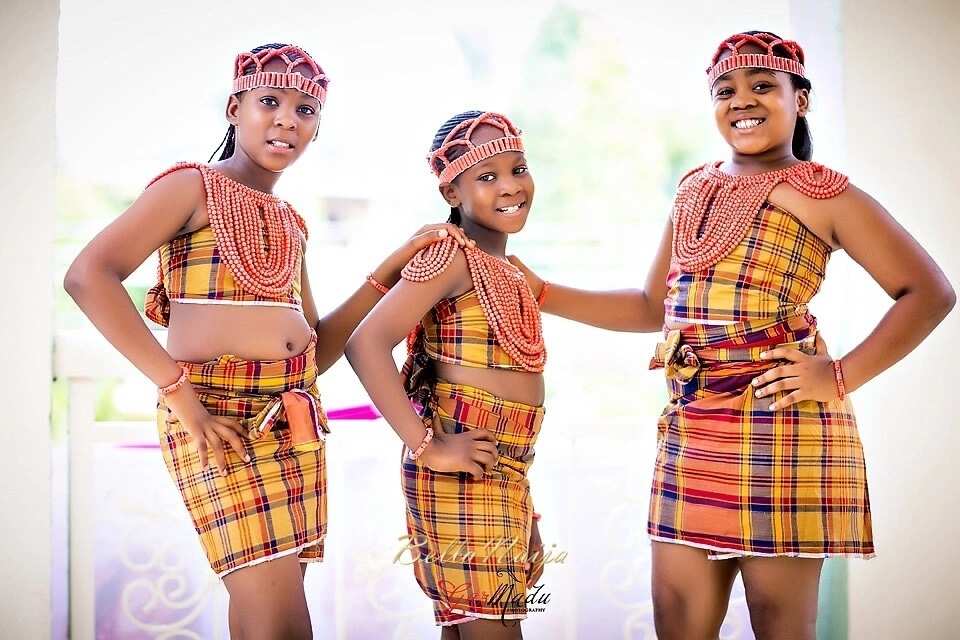 READ ALSO: Names of Efik traditional attire
Igbo people who lived at the beginning of the 20th century had a completely different style of clothing. Therefore, the modern attires are less significant in terms of culture. Still, they are very beautiful, and you can wear them anywhere.
Traditional wedding attire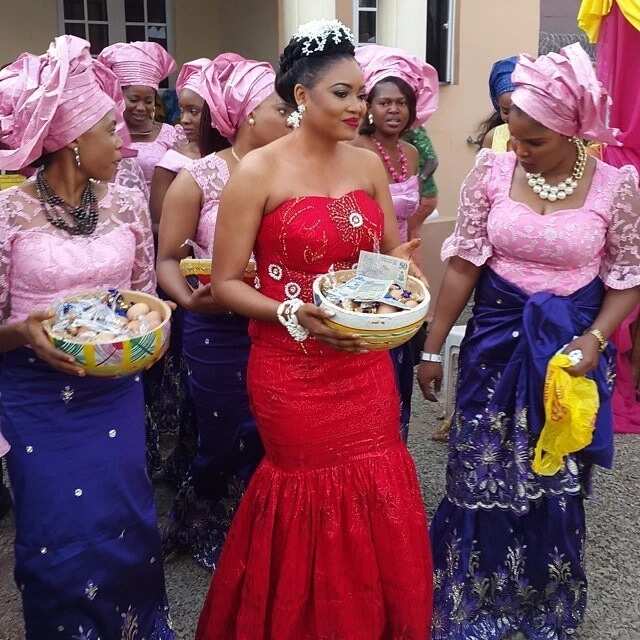 Where can you see the traditional Igbo attire today? Of course, it's at a wedding ceremony. A lot of efforts are invested in wedding ceremony, and most of the efforts go the attire of the groom and bride.
The central composition in the attire for future husband and wife is the set of coral beads. They are very authentic and can describe the whole family history. The coral beads are to be worn differently by men and women. The composition of the bride's bead consists of handbag, anklets, earrings and necklace. At the same time, the traditional groom attire includes bead necklaces.
Another major part of any Igbo wedding is a wrapper. You can see that traditional wrappers are usually worn by bridesmaids and brides. It always includes embroidery and special hats.
Clothing in Igbo culture: meaning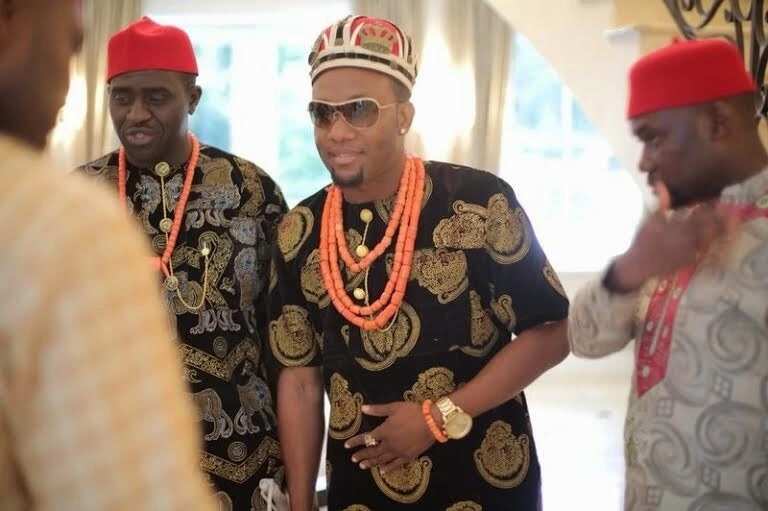 READ ALSO: Cool female old school dressing in Nigeria which are still relevant
If you think that all pieces of attire are selected randomly, then you can be horribly wrong. There is always meaning behind every small detail. The most controversial piece in Igbo clothing is the red wrap. What does it mean for Igbo people? It's very controversial! It may symbolizes pain and suffering, but it also means progress for the whole community.
In the ancient times, the only person who could wear a red hat was a chief. He was considered to the only one who had this honour. Today, red caps can be worn by almost everyone in Igbo tribe.
Wrappers also have special meanings in Igbo clothing. The wrappers and beads were worn in ancient times instead of loincloths. They were only used for special celebrations. The wrapper also symbolizes mother or a woman.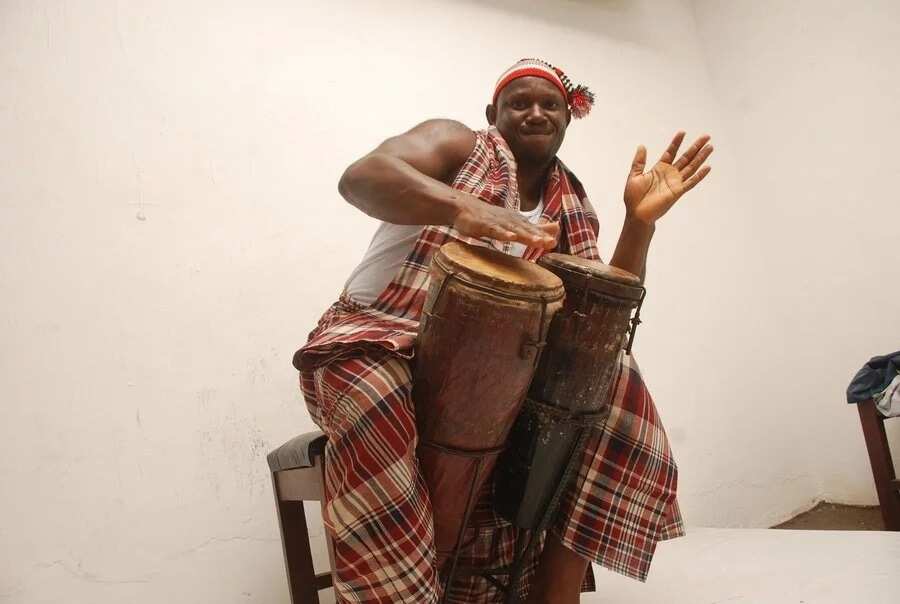 Igbo clothes have a special place in the Nigerian culture and fashion. Even if it's true that they changed a lot, they still bear some pieces of the ancient culture. That's why it's so interesting to watch the traditional wedding of this ancient tribe!
READ ALSO: Igbo attire and its meaning
Source: Legit.ng