Is Tonto Dikeh married or not?
Tonto Dikeh is a gorgeous Nollywood diva who has blessed us with many great movie roles. If you are a fan of this beautiful actress and her acting talent, you probably would not mind a little peek into her personal life. Is Tonto Dikeh married or not? And what is the story behind this?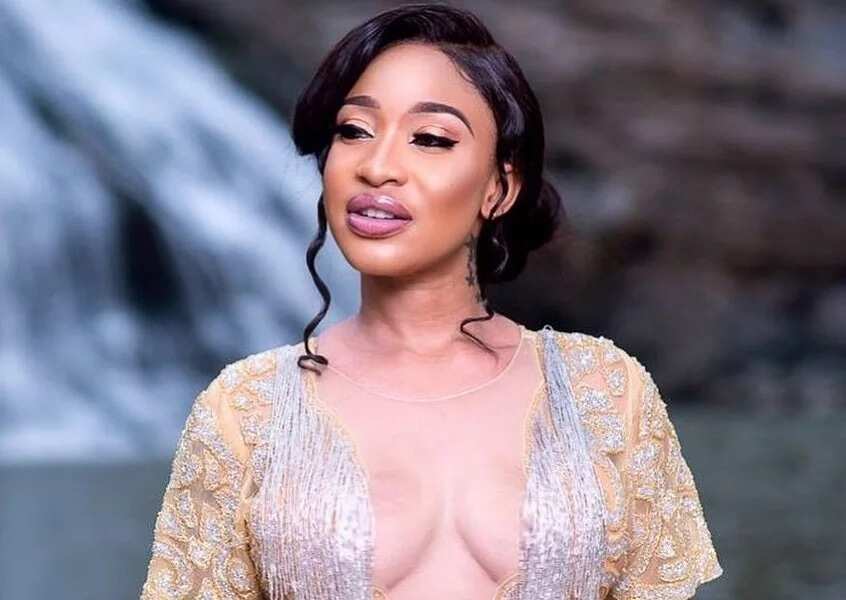 Tonto Dikeh backstory
Born in Rivers State on June 9th, 1985, Tonto Wigo Charity Dikeh always knew what she wanted, and the fact that she came from the poor family did not stop her from chasing her dreams. Nowadays, she is one of the household names in Nollywood movie industry. Her career started with the controversial movie "Dirty Secret" which contained adult scenes. Since this production generated so many discussions among Nigerians, Tonto started getting more and more new generous offers from top producers. Eventually, she rose to become one of the most prominent Nigerian actresses of her generation. She acts in the movies and earns millions, and also is a philanthropist and singer.
Of course, everyone would assume that the gorgeous woman like Tonto Dikeh would have a loving husband and a perfect family. But not everything is as easy as it seems. Currently, Tonto Dikeh is not married. However, she had a husband, who she has a child with. Later on, things got really rough between the former lovers. Read more and find out why Tonto Dikeh's marriage became unsuccessful.
Tonto Dikeh husband
First of all, we will provide you with some information about Tonto Dikeh's former husband, who was her only husband to date. His name is Olakunle Oladunni Churchill, and he was born in Lagos, where he spent his young years. He received a higher education course at the ISCG University. He is a businessman and owns a few successful companies. For instance, a few of these are Big Churchill Haven Limited and Big Church Entertainment.
A few media outlets speculated on the fact that Olakunle Churchill is related to the former president of Nigeria, Olusegun Obasanjo, and claimed that they are father and son. The fact that they are related is true, but Olakunle is not Obasanjo's son, he is his nephew.
Another fact about Tonto Dikeh's former love is that she was not his first wife. In 2012, he married Bimbo Coker, but their union did not last long.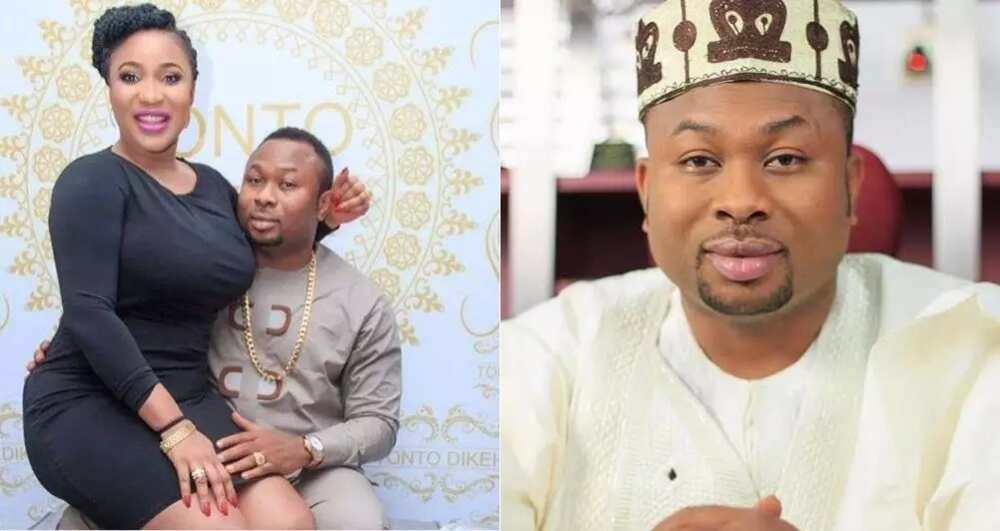 Tonto Dikeh and Olakunle Churchill: the timeline of their relationship
Tonto Dikeh married the businessman Olakunle Churchill in 2015. Their first meeting happened in a nightclub in Lagos. They liked each other a lot, and a few months later they began their romantic relationship. At first, Tonto praised Olakunle in interviews and said that he was the one who brought happiness into her life. Only six months after they met, Tonto Dikeh got pregnant. Tonto Dikeh traditional marriage took place in August 2015. The couple decided not to do church wedding because the actress was already pregnant.
Tonto Dikeh was incredibly happy that she finally has found love and said that all of her family was happy for her too. She was afraid that marriage and children would affect her acting career, which was not the case in the end.
In February 2016, the superstar successfully gave birth to her beautiful baby boy – King-Andre Omodayo-Igo Oladinni Churchill. This little bundle of joy and happiness was instantly adored by the actress and her husband. He changed her entire life, and she mentioned in every interview how proud she is of being a mother. All the fans of Tonto Dikeh's talent were glad that her personal life fell into place. But her happy days did not last for a long time – soon everything began falling apart between her and Olakunle Churchill.
Even though both parents loved their little boy, he could not save their breaking marriage. Not long after King-Andre's birth, some reports in the media stated that Tonto Dikeh's marriage is in big trouble.
READ ALSO: Who is Tonto Dikeh husband?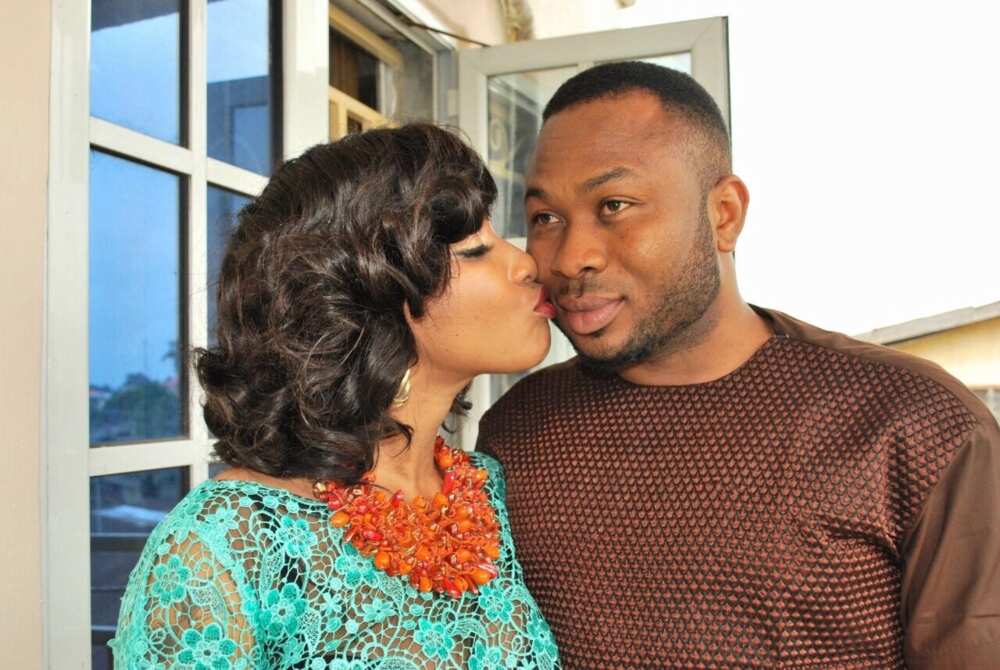 At first, Tonto Dikeh was silent about her marriage and was keeping her divorce process private, but on Women's Day in 2017 she finally spoke about her unfortunate union sincerely. She made a confession that Olakunle Churchill, in fact, was an abusive husband who caused her physical and emotional pain.
Tonto Dikeh said that Olakunle Churchill married her out of financial benefit and not true feelings. According to Tonto, their wedding was fully sponsored by her. She also said that he never paid the bride price, even though this accusation was later denied by her father.
Olakunle Churchill, on the other hand, did not stay silent about these issues. He accused Tonto Dikeh of false reports about their marriage and said there was no miscarriage. He also claimed that he was never raised in an abusive way, and it was his famous wife who showed violence towards him. Olakunle admitted that Tonto is not the type of woman who would forgive hitting her. He also expressed regrets about ever getting involved with Tonto Dikeh, but at the same time he is happy that their little son got to see the light.
Nigerians were wondering whether Tonto and Olakunle would ever be on good terms again. However, so far it is only the opposite. They often fight about who gets to spend more time with King-Andre – at one point they had to resolve this issue in court. On social media, Olakunle accuses Tonto of banning him from seeing their son, while she fires back by saying that he could have been a better father to him.
Another important thing is that Olakunle Churchill took the legal action to ban showing their little son on Tonto Dikeh's reality show called "King Tonto". He compared this to exploiting his son's face for gaining money and viewership. There are still heated discussions among fans on this topic. Some of them think that he is right, while some defend Tonto Dikeh and say that she has done nothing wrong with wanting to start a show about her motherhood. Clearly, Tonto does not seem discouraged – she still wants to launch this show.
Tonto Dikeh has gone through a lot of drama and negativity after her marriage. Hopefully, she will soon find a person who will truly appreciate and love her. We also hope that King-Andre will not be affected by the constant fights of his parents.
READ ALSO: Tonto Dikeh child: Court orders star to stop showing son on TV show!
Source: Legit.ng