Diamond Platnumz's wife he divorced: interesting facts to know
While Diamond Platnumz is a very famous and talented Tanzanian artist, his wife holds no less influence than him. Do you want to know who is his wife, and what is she famous for? Perhaps you would like to find out some striking facts about her? Read about Diamond Platnumz wife and learn why she is such a well-known and respected woman.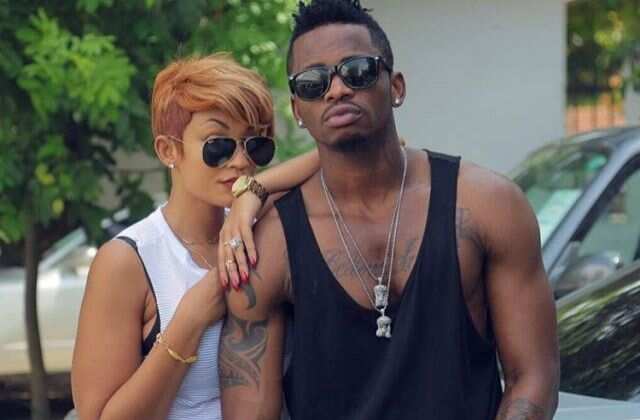 Photo: howwe.biz
Diamond Platnumz and wife: the full story
Before we start, we should give you a definite answer to the question "is Diamond Platnumz married?". As of today, he is not married anymore. He has divorced his wife, Zari Hassan, very recently, when they failed to reach the mutual understanding. This news was a big shock to those people who liked this couple and considered them to be relationship goals.
Even if the life moves on, they will always be remembered as each other's spouses for a certain amount of time. So, do not hesitate and read the fresh information about Diamond Platnumz wife and baby.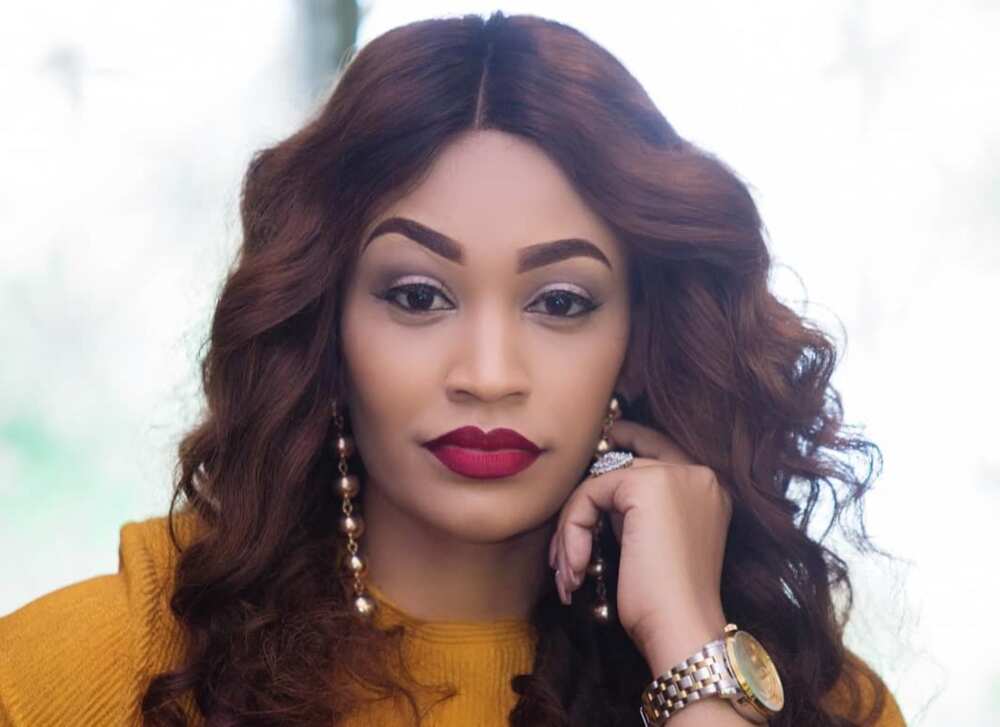 Photo: classic105.com
Zari Hassan, Diamond Platnumz's ex-wife, biography
The Ugandan beauty Zarinah Zaitun Hassan, or, how everyone calls her, Zari Hassan, was born on September 23rd, 1980. So, if you were wondering how old is Diamond Platnumz wife, we have an answer for you. Diamond Platnumz wife age is 38 years old.
She was born in the family of Nasur Hassan and Halima Hassan, her mother has unfortunately passed away. The most of Zari's childhood was spent in Jinja, Uganda. Her father is half Somali half Burundian, while her mother was of Indian and Ugandan origin. So, Zari's heritage is mixed. Zari was not the only child in her family – she had seven siblings: five sisters and two brothers.
Zari attended the primary school in her native city Jinja. She took her A-levels and obtained high school diploma at the Jinja Girls High School. After completing her school education, Zari went on to study at the UK's Cosmetology School of Girls in London, where she was trained to become a beautician and gained yet another diploma. She is a skin care specialist with a degree.
A lot of people are wondering whether Zari has bleached her own skin to fit in her high and luxurious lifestyle, even though she denies these claims. Another thing that people have always been wondering about is her lips – some are certain that she did a lip augmentation, just like Kylie Jenner and many other celebrities. It is also known that she wears braces to take care of her teeth. However, no matter what people say, Zari knows that she is a public person who will be a target of gossips anyway, and is certain that she is the only one in charge of her appearance.
Zari Hassan has always wished to become a popular singer. Back in school, she started developing her singing talent. When she entered high school, she already had very high singing skills, which allowed her to participate in different music and dancing competitions, as well as drama clubs. She won the best actress title twice. 2007 was the year when young Zari recorded and released her debut single "Oliwage". This song has earned her a "Best East African Video of the Year" nomination at the Channel O Awards ceremony, which was held in Johannesburg, South Africa.
In 2009, Zari won the "Diaspora" award of the year at the Diva Awards ceremony. Zari Hassan's music creations were strongly inspired by the worldwide famous singers Aretha Franklin and Whitney Houston. As for the local musicians, Zari always looked up to Brenda Fassie, Miriam Makeba, Yvonne Chaka Chaka, and Lucky Dube.
Diamond Platnumz was not the first husband of Zari. In 2000, when she completed her degree in the United Kingdom, after two years abroad she first returned to her native country Uganda and then relocated to South Africa. This is where she met her former husband, Ivan Semwanga, the South-African socialite born in Uganda. Ivan was a member of the Rich Gang group, which was well-known in Uganda and South Africa. This group helped the less privileged young people, mostly those from Uganda who resided in South Africa.
Zari and Ivan were married for twelve years. They had three sons together, whose names are Pinto, Quincy, and Didy. The happiness ended in 2013 when the couple grew apart.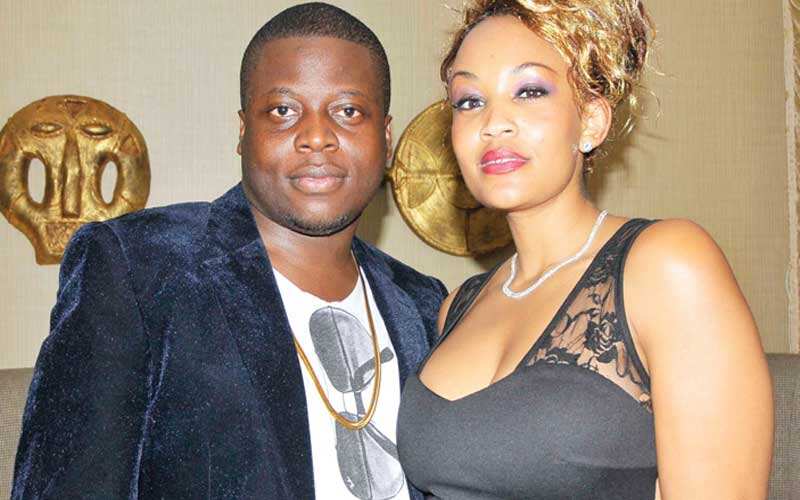 Zari and her ex-husband Ivan. Photo: sde.co.ke
She then moved on to the new relationship – in 2014, she met her latest husband, Diamond Platnumz (or Naseeb Abdul Juma, which is his real name). They met by accident, and Zari even asked for a picture with Diamond, as she was a huge fan of him. As they met on their journey to Uganda, they had a chance to have a conversation. After this meeting, they would occasionally hang out together and post photos. They officially confirmed their romantic relationship in late 2014.
Diamond was nine years younger than Zari, but the age difference did not stop the couple from being completely head over heels with each other. Their marriage was blessed with two children – Latifah Dangote, who was born in August 2015, and Prince Nillan, whose birthday was in December 2016. During the time they were married, Zari managed to alternate between Tanzania and South Africa, as well as her husband Diamond Platnumz.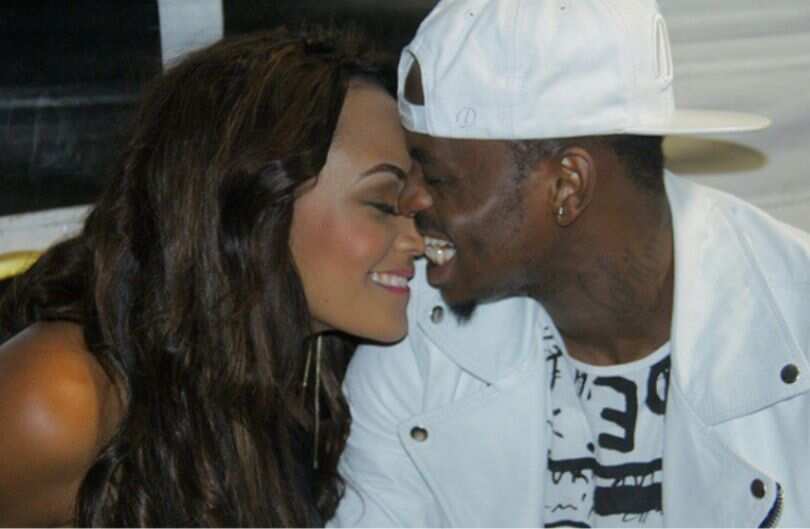 Zari and Diamond. Photo: mpasho.co.ke
In May 2017, Zari was taken aback by the sudden tragic news. Her former husband, Ivan Semwanga, suffered a stroke and was admitted to the Steve Biko Academic hospital in a very difficult state. Zari had to come and take care of him in his final moments before he slipped into a coma and passed away.
Ivan Semwanga, the ex-husband of Zari and father of her three children, was buried in Uganda. Zari attended the funeral together with her older sons. After the funeral, she came back to South Africa to manage her late husband's businesses and some of her own enterprises. By the way, only two months after her ex-husband's death, her mother fell sick and also passed away, so 2017 was a truly difficult year for Zari Hassan.
READ ALSO: Most successful entrepreneurs in Nigeria in 2018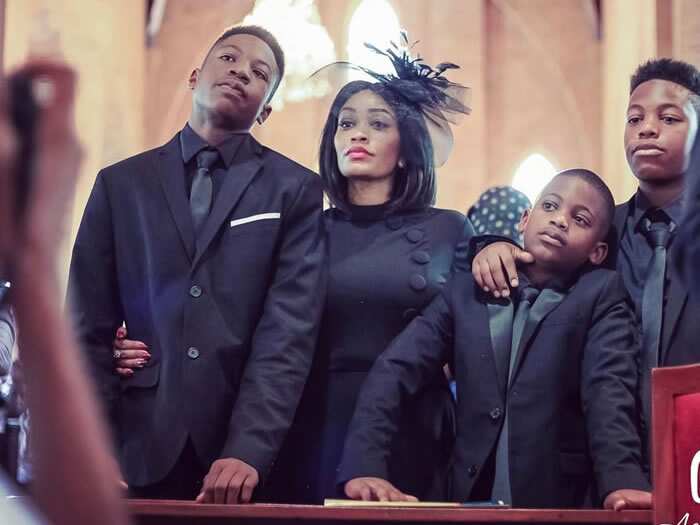 Zari Hassan and her sons during her ex-husband's funeral. Photo: zipo.co.ke
Even though everything seemed perfect in Zari Hassan's relationship with Diamond Platnumz, they had some issues that were obvious only to them. From the surface, it seemed like Diamond adored Zari and often showed his love by throwing her big birthday parties and buying her a house. However, their relationship officially hit rock bottom in 2018. No one knows exactly when things went downhill, but the fact was that Diamond and Zari could no longer be a couple. The interesting fact was that Zari actually broke up with her husband on Valentine's Day 2018. She deleted their photos from her Instagram and did not attend to his birthday party.
When Zari explained her decision to separate from Diamond, she said that she actually broke up with him because there were constant rumors in the media about him cheating on her. Zari confessed that she wants to preserve her dignity and be respected, as well as take care of her well-being.
Still, Zari decided not to raise scandals and drama and said that they will still remain parents to their children and will raise them in love, even if they are not a couple anymore.
Zari Hassan noted that her breakup with her husband does not diminish her as an individual, mother, and businesswoman. She said that she would still like to inspire women to achieve their goals. Zari promised that she will teach her sons to respect women, and her daughter to respect herself.
READ ALSO: Top 5 richest musicians in Africa in 2018
Zari Hassan is a truly outstanding businesswoman. Even though many of her businesses were set together with her ex-husband Ivan Semwanga, nowadays she manages to run them all by herself. She is in charge of a few colleges, as well as properties that belonged to the late Ivan. She has got some lucrative investments in real estate and also a cosmetics shop. Her enterprises are worth millions of dollars.
As someone who often travels between three countries, Zari considers her three homes to be Uganda, Tanzania, and South Africa. Most of her childhood was spent in Uganda, where her family resides. However, she built her own brand in South Africa and lived in Tanzania with her husband for the last couple of years, so these countries also feel like home to her.
She has a house in South Africa, which was bought for her by Diamond Platnumz. Zari Hassan is also a huge car enthusiast, who has all the most luxurious cars in her collection. She has a Mercedes Benz 2008, Audi Q7 2010, silver and black Chryslers, and a Range Rover. She is not just a car lover but also an honorable ambassador for the German vehicle company Mercedes Benz.
Zari Hassan is a very inspirational woman. She has more than 4,6 million followers on her Instagram, where she often posts the latest updates from her life. She calls herself "Zari the Boss Lady" because she is a definition of a self-made woman who can now enjoy all the goods of life.
READ ALSO: Who is Wizkid's girlfriend now? Is it Tiwa?
We are sure that Zari does not necessarily need a man in her life to be happy, but we still hope that she will one day find herself a god man.
READ ALSO: Peter Okoye's biography and solo career
Source: Legit.ng