Top Kannywood actresses list
A list of the best Kannywood actresses is quite long. Hausa movie industry just like Nollywood has a long range of beautiful talented actresses to boast of. These women are talented and beautiful and their appearance in films is like jewels in a crown.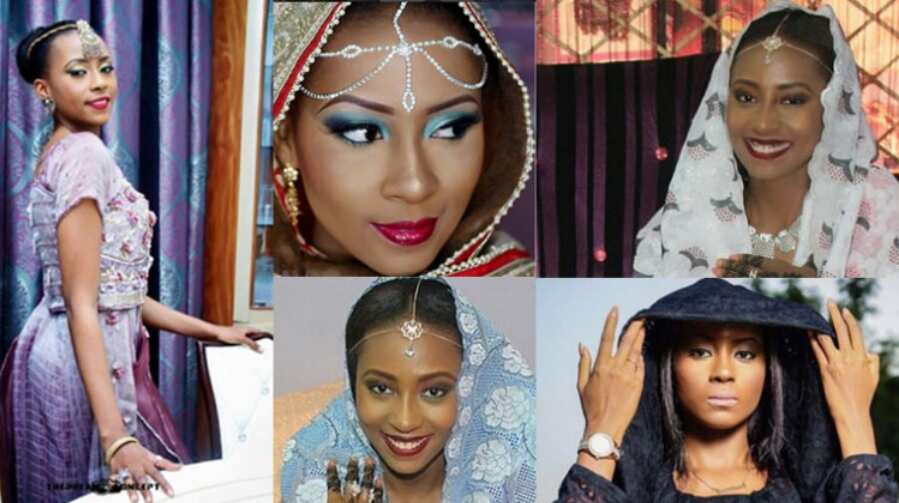 Who are the most beautiful Kannywood actresses?
If you love Kannywood movies, you must already know some of these names. These women are talented and beautiful and their appearance in films is like jewels in a crown. Here, there's no particular order and if a name is listed first, it doesn't mean that other actresses are less gifted and appreciated.
READ ALSO: Bukunmi Oluwashina's biography and amazing career
Rahama is one of those pretty faces that are so much demanded on screens. She's as talented as beautiful and movie producers crowd around her with their offers. She has completed her education at the University of Abuja.
Hadiza is a pretty and talented Gobonese who has found her place in Kannywood. Her career in Kennywood is one of the youngest in the industry. Maybe, this is the reason why she's so humble and respectful towards her colleagues in the Hausa movie industry.
Jamila has had a long career in Kannywood already. Her pretty face appeared in many Hausa movies. Still, the true success fell upon her several years ago when she was offered a role in a hit movie titled "Jamila da Jamilu". This was a breakthrough in her career that has brought her to the limelight. Since that time, she has appeared in many Hausa movies and always in very bright roles.
READ ALSO: Eniola Ajao's biography: interesting facts you should know
This pretty woman with flawless skin became famous for her alleged romantic links with colleagues in Kannywood and other men outside the movie industry. One of the loudest romantic stories connected her to a former official, a Federal Minister, who parted with her, though, after the two set a wedding date. His new crush was a woman who had no connection to the movie industry.
Nafisat has one of the fastest careers in Kannywood and her name became famous within a very short while. She has exquisitely pretty looks that is a delight for many lovers of contemporary beauty. She's slim and very beautiful with a dark complexion and very innocent appearance. All this makes her a desirable star for many Hausa movie producers.
This lady is a real queen of the industry due to her experience and the class she shows off. Rasheeda is one of those who love a luxurious lifestyle with expensive cars and pretty houses with rich furniture. She's a real queen, this woman, and you can see it in every appearance of hers.
Zee Zee is one of those talented actresses who have success rolling in their hands by itself. She is not only one of the top actresses in Kannywood but also a musician with several released albums in her biography.
This actress has some fame and talk around her. For instance, she is said to be linked to many famous and rich men. One of her alleged men was a big businessman from Kano who, though, parted with Zee Zee for her younger sibling sister. Timaya was also allegedly in a romance with Zee Zee. Yet, the most astonishing story was reportedly about her and the former President of Nigeria, Ibrahim Babandiga.
READ ALSO: Chacha Eke's profile: career and net worth
Maryam is still a very young rising star who has a great potential due to her talent and attractive looks. Her first appearance in the Kannywood industry happened at the age of 5 and since that time her career has been unfolding quite quickly. At the moment, she's mostly engaged in supporting roles and waiting for a big chance when some producer will notice her and give her the role of her lifetime.
Sadiya "Gyale" Mohammed called this for the unique manner of wearing her veil is one of the oldest ladies in the Kannywood industry. However, she's beautiful and very delicated and this fact brings her success. Sadiya has a great career in Kannywood.
Safiya is a beauty queen of Shuwa Arab and she has been with the Kannywood industry since its earliest years. This stunning woman has experienced hard times years back when she was persecuted by rumors about a child birth without marriage.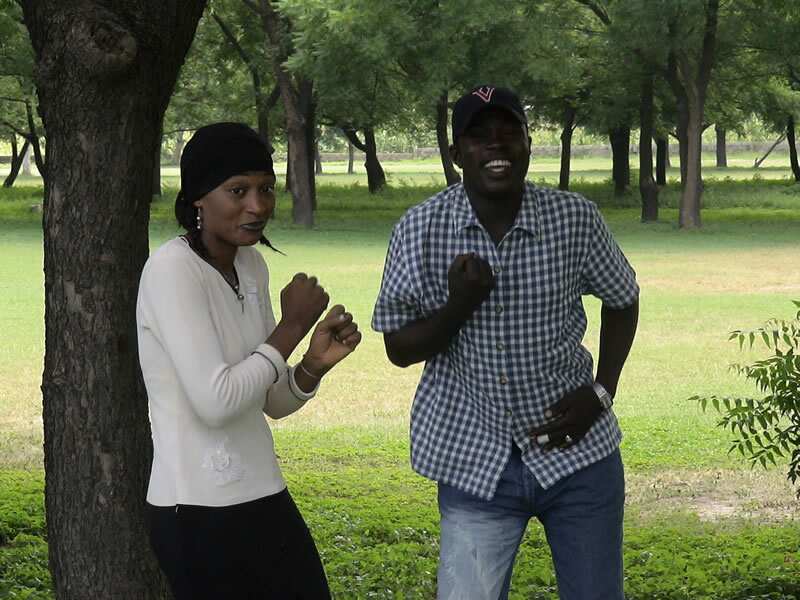 Zainab has two talents at once. She's an actress and a gifted dancer. She is able to electrify the air with her dancing steps and this is what happened to every movie where she's into dancing. However, she's been quite silent for a while.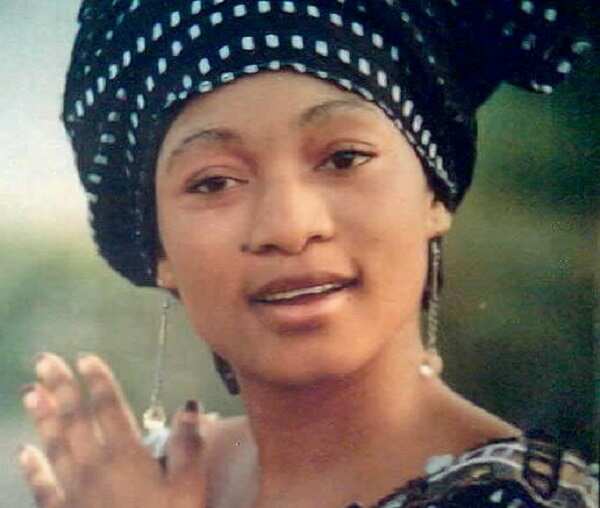 Hafsat is another prominent Kannywood celebrity and famous not only for her talent but also for her incredibly attractive natural curves. Hafsat knows well how to emphasize those curves with the help of a lovely western style in clothes that she prefers. Hafsat is known for her love to living to the fullest and not refusing herself of anything. There's not much talk about her romantic stories but there's rumor that she has never been completely divorced from her legal ex-husband.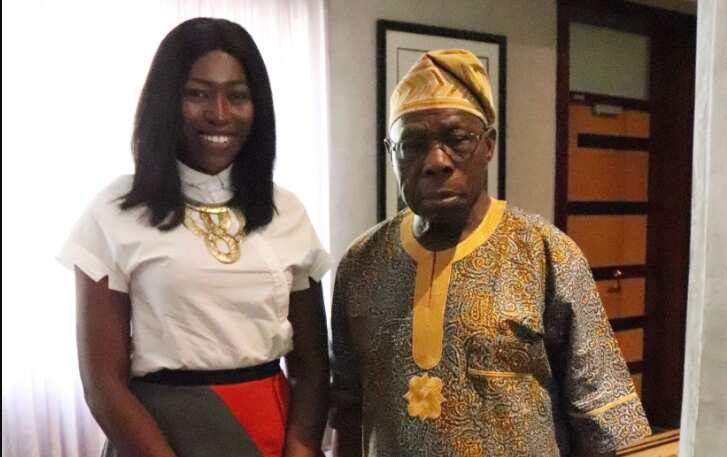 Aisha is another pretty dark star of Kannywood. Her slim contemporary build makes many spectators watch her spellbound every time she appears on their screens.
Maryam is another veteran of the Kannywood industry, one of those top Hausa actresses who were standing at the initial starting point of all this. She had a romantic link to Ahmed Nuhu, the brother of a top male Kannywood actor Ali Nuhu. Ahmed is now late but their relationship did not last for a long time while he was alive.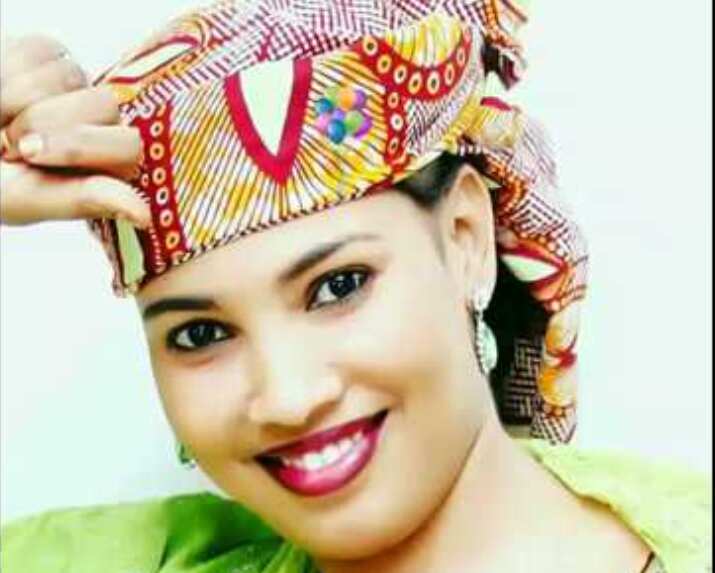 Samira is one of the most elegant and classy actresses in Kannywood. She's glamorous and exquisite all the time. It's known that she once had a romantic relationship with a Kannywood actor Sani Danjar but their romance led to nowhere in spite of the expectations of fans who were waiting for their wedding. Sani dumped Samira for another woman, also an actress. Since that time, Samira has focused on her career and now she is involved with another man.
This is our small list of the top hottest Hausa actresses but, of course, it's not complete. Kannywood has many female beauty to boast of and more bright beautiful stars are rising in the sky of this movie industry.
READ ALSO: Richest Ghanaian actresses in 2018
Source: nairaland.com
Source: Legit.ng