How to activate ATM card for Quickteller: a simple guide
The world's financial sector is rapidly changing for the better, with many online platforms emerging to provide solutions to your money handling challenges. Quickteller is one of these platforms, and to say it is as it is, it is a convenient online transaction system. The platform allows to you use an ATM which is even better for you; however, the card needs to be activated first. Meaning, you will be required to learn how to activate ATM card for Quickteller.

How do you activate your ATM card for Quickteller? There are straightforward steps involved in doing so. This comprehensive guide will help you understand how the platform works and much more.
How to activate ATM card for Quickteller
There are two ways you can activate it. Below are the verified procedures you could use.
Activation through an ATM machine
If you are near an ATM, you could use the following steps below to activate it.
Insert the ATM card and choose the "Quickteller option".
Choose "Pay Bills".
Select "Others".
Enter payment code - 322222.
Enter your phone number as Customer Reference.
Accept the N1.00 amount displayed and follow the prompt on the screen and complete the transaction process. By performing these steps, you are registering your ATM card. Therefore, the card is ready for transactions. The charge for the transaction is only N1, and the ATM charge is N100.
If you wish to do heavy transactions, it is reasonable to visit your bank to increase your ATM card's online spend limit. It is important to note that there are security protocols in the form of a One Time Password (OTP) that will be sent to the registered phone number to confirm any transaction you make.
Activation via the Verve world app
Another convenient way of activating your ATM is with the help of the Verve world app. It is easy to add and delete the ATM cards from your account using the Verve world app.
Install and activate the app on your device.
Login using your credentials.
Click the button Add a New Card.
Enter the needed information about the ATM card and click Next.
Click on The Card.
This message will pop up: "To verify your card, a random amount of N1 to 10 will be deducted from your account and added to your eCash account". Agree to the conditions and go forward. Your card is verified and added to your eWallet.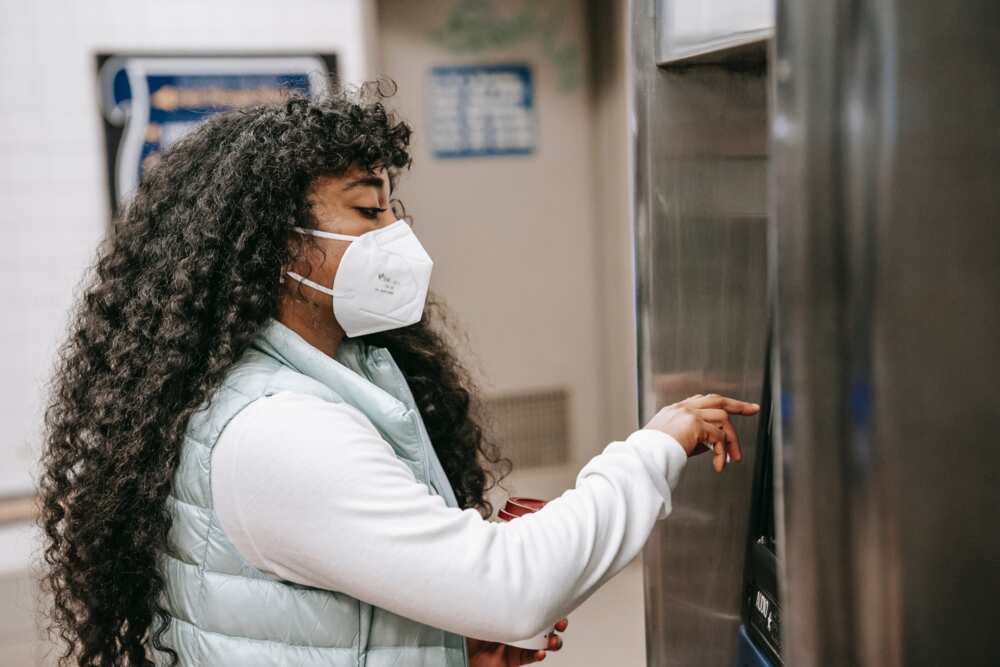 How to register for a Quickteller account?
Creating your account is easy and straightforward. The following steps apply.
Go to the Quickteller website.
Click on the Sign Up button at the top right.
Add your first name, last name, phone number, email address and password.
Click on the Continue button (An activation code and link shall be sent to your email address).
Enter the code and click on Continue.
Verify your number and activate your e-cash, and you are good to go.
How to transfer funds with your Quickteller account
If you wish to transfer funds using your account, the following procedure will apply.
Login with your credentials
Click on Funds transfer at the right hand side once the portal opens.
Click on Transfer to account and fill the form that comes up (Recipient's name, bank name, account no, account type and your own name).
Fill the form correctly then click on Continue. Input your debit card details such as its number, authorized signature (CVV), valid date and One Time Password (OTP) code.
Click on the Pay button.
With the Quickteller app, one can receive and send money, buy airtime or pay bills. However, to enjoy these services, you need to have an Interswitch-enabled ATM Card.
How do I delete my card from Quickteller website or app?
Having successfully added your ATM cards to the website, you may as well get to a point where you feel like removing some from the site. What are the steps involved in doing so?
Sign in to the Verve world website with your credentials (Your debit cards will be displayed).
Click the one(s) you want to delete.
From the menu, click Remove card from wallet.
How do I contact Quickteller?
In case of any query, you can always contact their offices. Their opening hours are 9 am - 6 pm from Monday to Friday and 10 am - 5 pm on Saturday. To inquire about products and services, or if you have questions regarding your order, you can contact them by email - info@quickteller.com.
There you have it! Now you know how to activate ATM card for Quickteller. The steps involved are straightforward. Next time you want to activate your card, follow the steps above. You can also share the article if you feel it will be helpful to your friends.
DISCLAIMER: This article is intended for general informational purposes only and does not address individual circumstances. It is not a substitute for professional help or advice and should not be relied on to make decisions of any kind. Any action taken upon the information presented in this article is strictly at your own risk and responsibility!
Sources:
READ ALSO: How to recharge prepaid electricity meter online? A helpful guide
Legit.ng also published an article on how to recharge prepaid electricity meter online. Gone are the days when you had to endure a long line of queuing at the NEPA office to pay your electricity bill.
Nigeria has evolved from the conventional way of paying for electricity to modern methods. This was made possible by introducing the prepaid meter, mandated by the Power Holding Company of Nigeria (PHCN). Therefore, with the presence of digital payment platforms, it is possible to pay for your prepaid meter in Nigeria with much ease and convenience.
Source: Legit.ng