Husband brutally kills 6-month-old baby with pickaxe over wife's alleged infidelity (photos)
- A South-African man murdered his six-month-old baby
- He reportedly killed the baby after accusing the mother of cheating
- He allegedly told the court that he is ready to plead guilty and go to jail
A cruel 27-year-old father from Limpopo in South Africa, Lesiba Motsai, has been charged to court after he brutally killed his six-month-old baby with a pickaxe after accusing his 19-year-old wife of infidelity.
Motsai reportedly walked into Modjadji Marikhela's home in Hlala-Mpsha section on Thursday, May 3 and demanded to see the baby called Bonolo.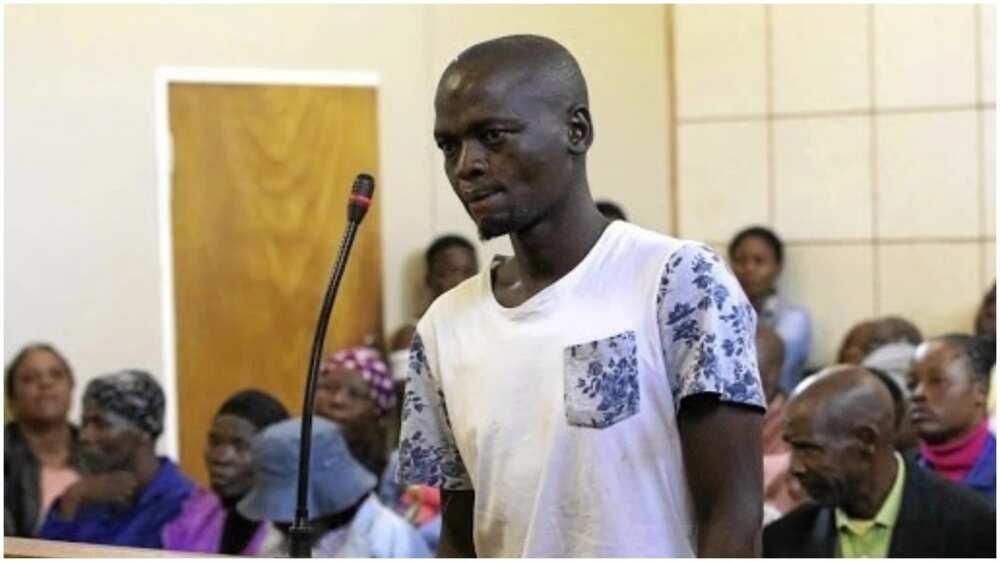 Sowetan reports that Bonolo's grieving mother, Modjadji Marikhela, narrated how the gruesome incident unfolded: "He said we should go to his place so he can relax with the baby and I agreed. When I was about to leave, his mother requested I leave Bonolo behind because she hadn't seen her in a long time.
"I then told his mother that my younger sister will come and fetch her before sunset. All of a sudden he started accusing me of cheating. I told him to get lost because, me and him, we were no longer an item."
READ ALSO: Aircraft flew over Synagogue's building before it collapsed - Assistant commissioner of police tells court
She said the accused suddenly pounced on her and assaulted her before pulling out a shoe sewing needle and threatened to hurt her.
He then said that she would never see her baby again, while he walked towards the door of the room in which the innocent baby had been kept.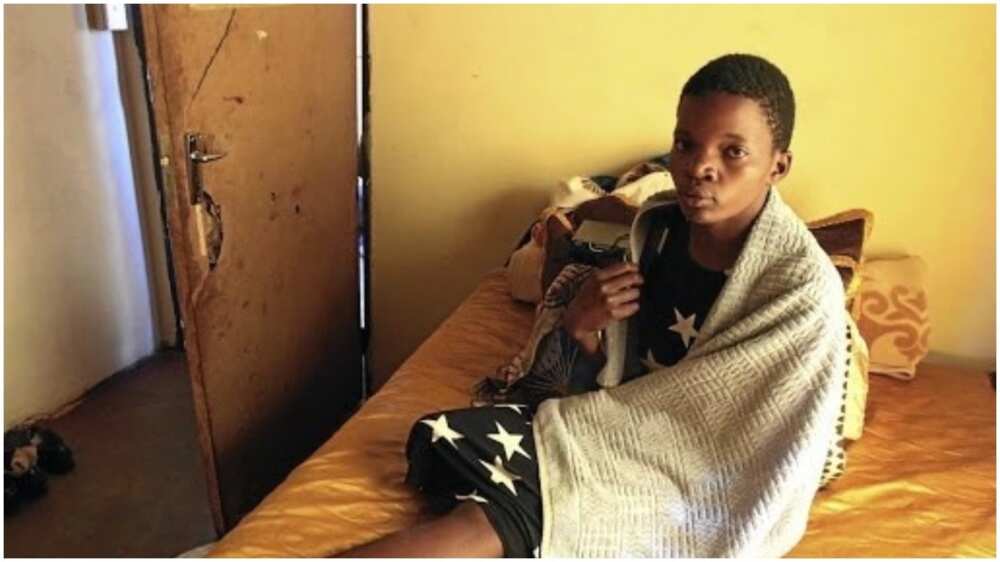 Marikhela's 13-year-old younger sister who was a witness to the gory incident reportedly said:"He was trying to gain access into a room where the baby and his mother were after she had locked him out. He forced the door open and got to Bonolo before me.
"He placed the baby under his armpit and reached out for the shoe needle from his pocket, and stabbed the baby in the head. He then pulled it out and stabbed her again in the stomach.
"He left the baby on the ground thinking she was dead. He then returned after hearing Bonolo's desperate cough and came back with a pick and finished her off. Her small intestines were exposed."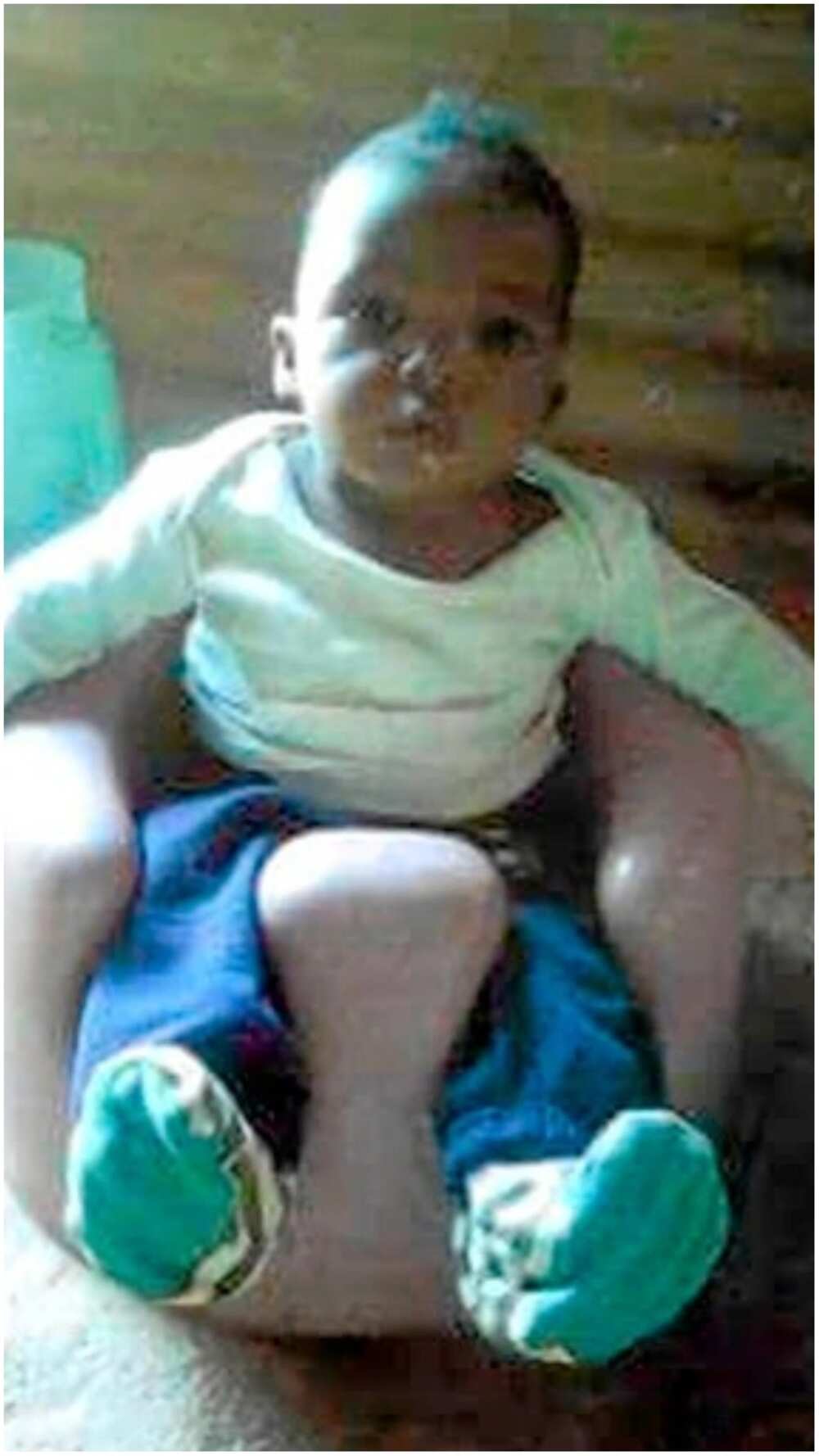 Motsai allegedly tried to hang himself in order to escape justice but vigilant neighbours restrained him.
He was subsequently arrested and arraigned before a magistrates court. On his first appearance at Mookgophong magistrates court in Limpopo on Friday, May 4, Motsai reportedly told Magistrate Frans Mahodi about his wife's alleged infidelity. He said he was angry and frustrated after his wife lied to him.
He was quoted to have said: "She said she was going to visit her grandmother's house at a nearby township but only to find out she went to see her boyfriend."
After the magistrate warned the suspected murderer that "it is inhumane what you did and you can go to jail for very long time", he said "I intend to plead guilty and I am prepared to go to jail for killing my baby."
He said he wanted to represent himself in court but the magistrate insisted that he must employ the services of a Legal Aid lawyer.
Magistrate Frans Mahodi adjourned the case till May 31 for a bail application hearing.
Meanwhile, the bereaved mother, Modjadji Marikhela, has vowed to get her ex-husband killed if he is released on bail.
PAY ATTENTION: Install our latest app for Android, read best news on Nigeria's #1 news app
She said: "I'm heartbroken and I don't know what an innocent baby did to him to be slaughtered like an animal. I want him to die. I don't want to see him again because if he comes I'm going to mobilise the community to kill him."
Marikhela revealed she had dumped Motsai after he allegedly physically abused her for three years.
Legit.ng previously reported that a Lagos-based lawyer, Udeme Odibi, who was said to have stabbed her 50-year-old husband, Otike Odibi, to death, allegedly confessed to the crime.
It was reported that on Thursday, May 3, Udeme allegedly stabbed her husband with a knife at their residence on Diamond Estate, Sangotedo, Ajah.
According to the police, the 47-year-old called her mother on the telephone immediately after committing the alleged crime to inform her.
Edgal Imohimi, Lagos state commissioner of police, gave the update on Monday, May 7, during a press briefing at the headquarters in Ikeja.
At what point should a person walk out of an abusive relationship? - on Legit.ng TV
Source: Legit.ng