Life history of late veteran actor Pa Adebayo Faleti
With veteran actor Pa Adebayo Faleti, there were many firsts. He was responsible for many firsts in Nigeria and Africa. The veteran actor who was born on December 26, 1921, died on July 23, 2017, at age 86, a tragedy that shook the Nigerian movie industry.
Pa Faleti as he was popularly addressed was a symbol of greatness in theater arts and the entertainment industry. During his time, he was responsible for the beginning of many things that we now make use of willingly in Nigeria and Africa.
Before going into details about the life history of Pa Faleti, Legit.ng would like to tell you about all the things that the veteran made happen.
Adebayo Faleti was Africa's first newscaster, he was Africa's first stage play director and he was also the first African to become a film editor and a librarian with the first television station in Africa.
He was also the first person to present a programme speaking Yoruba both on television and radio. He was also responsible for translating the Nigerian National Anthem to Yoruba from English.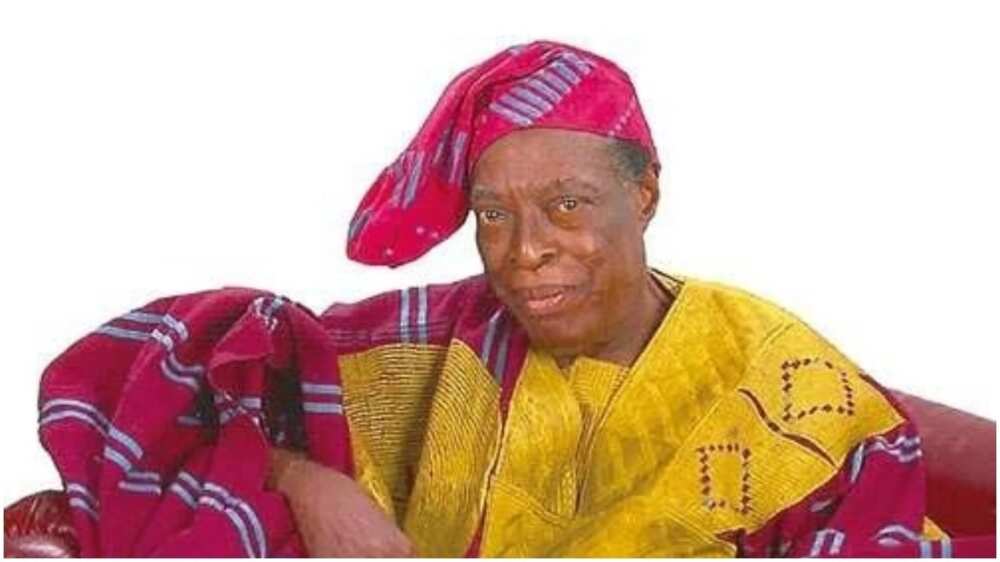 Background:
Pa Faleti was born in Ago-Oye, Oyo state, Joseph Akanbi and Durowade Ayinke Faleti. He was the first son for his father and the only child of his mother. He attended
He had three wives but he was only legally married to his first wife, Moteniola Faleti. Although, it was never confirmed, it was reported that the veteran actor had up to 15 children.
READ ALSO: Meet Duro Ladipo, the first Nigerian actor to win international award
Education:
The veteran actor who had put an end to his education due to lack of funds went back to complete his education after working for six years at a primary school. He had attended Ibadan Boys High school.
In 1966, he was admitted to the University of Dakar in Senegal and he obtained a certificate of proficiency in French language and civilization. He later graduated from the University of Ibadan in 1968.
Career:
The veteran actor was a jack of all trades, he was a poet, a journalist, a teacher, a writer, a movie director and a spectacular actor. He was the general manager of the Broadcasting Corporation of Oyo state.
Faleti started his ambitious career at a very young age, he already became the founder of a theatre group known as Oyo Youth Operatic Society at the age of 19.
In 1959, he worked at the Western Nigerian Television (the first television station in Africa) now known as NTA Ibadan as the first film editor and a librarian.
He became a confidant with many political figures during his time. He had translated speeches made by Nigeria's military president, Ibrahim Babaginda, and, Chief Ernest Shonekan, who was the Head of National Interim Government of Nigeria.
Faleti was responsible for publishing a dictionary containing the formal or official use of Yoruba names.
Achievements:
Pa Faleti wrote and produced a number of popular movies such as Magun, Thunderbolt, Basorun Gaa and Afonja. He received awards both locally and internationally.
He won the Festival of Arts award in 1995, the Afro-Hollywood Award for Outstanding Performance in Arts in the United States in 2002, and the National Honour Of Officer Of the Order of the Niger.
In 2004, Basorun Gaa receieved commendation at Breeze Awards in London as the best epic movie of the year.
PAY ATTENTION: Get the Latest Nigerian News on Legit.ng News App
Adebayo Faleti was truly a great icon to many Nigerians. For the 90s generation, many would remember him as the wise old man in the movie Saworoide.
Tears, wailing as late Moji Olaiya is laid to rest in Lagos - on Legit.ng TV
Source: Legit.ng