Sitting room decoration in Nigeria
The sitting room is among the most important parts of your house. The room can be a place for the rest, work, or you can spend there good time with family or friends. It is a great idea to make the design of it unique with the help of sitting room interior decorations.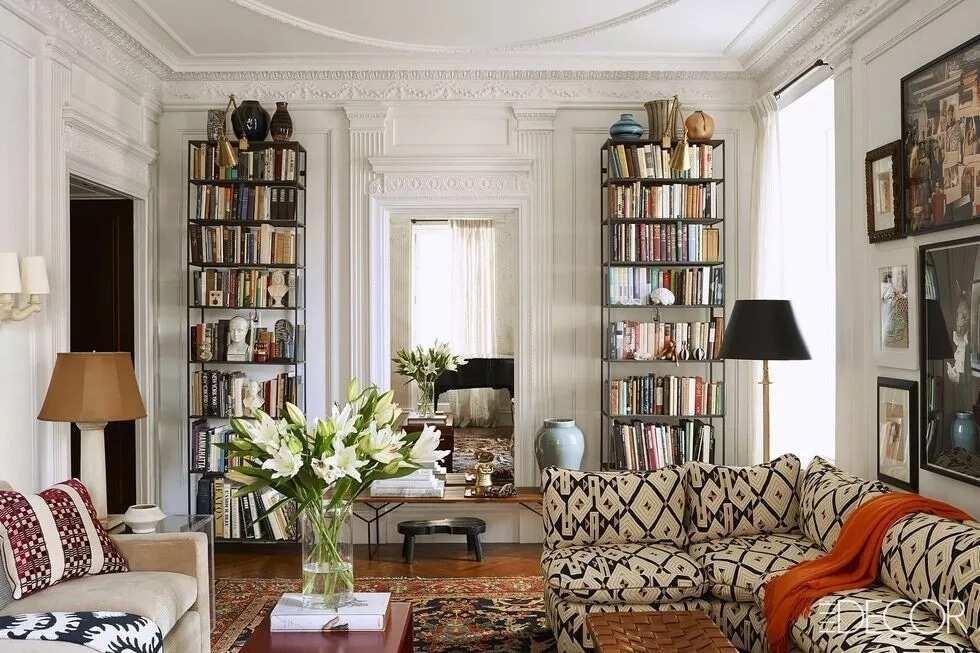 Sitting room design in Nigeria
It is very important to think about the type and surface of the floor and wall before adding some decorations. Remember that they should compliment each other. Walls and floor are the main objects that hold your sitting room together.
The first thing to pay attention to is the color of walls. If the room is small it is better to use light colors, it will help to make it more open and bigger. But in the case if there is a big space, dark colors will make the room comfier.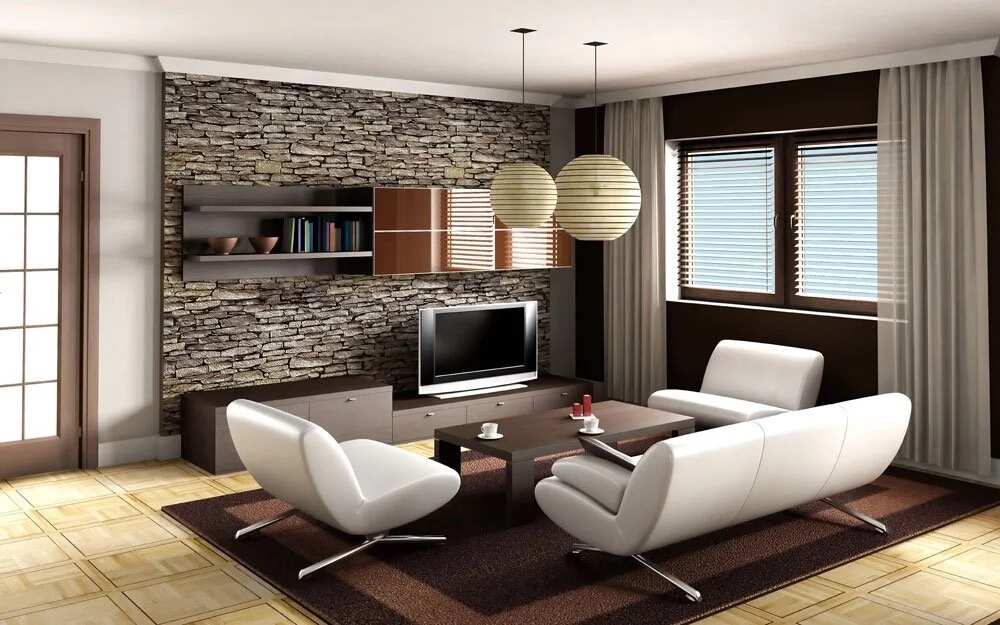 READ ALSO: Interior decoration for living room in Nigeria
The best material for the floor is wood or tiles. Tiles can give you a wider choice of the colors and patterns, one more advantage is that it is easy to clean. One more option for the floor is a carpet. An interesting pattern can be a good idea if the wallpapers have no pattern.
The decorations themselves can crucially change the design of sitting room, so let's see some more details.
Ideas for sitting room interior decoration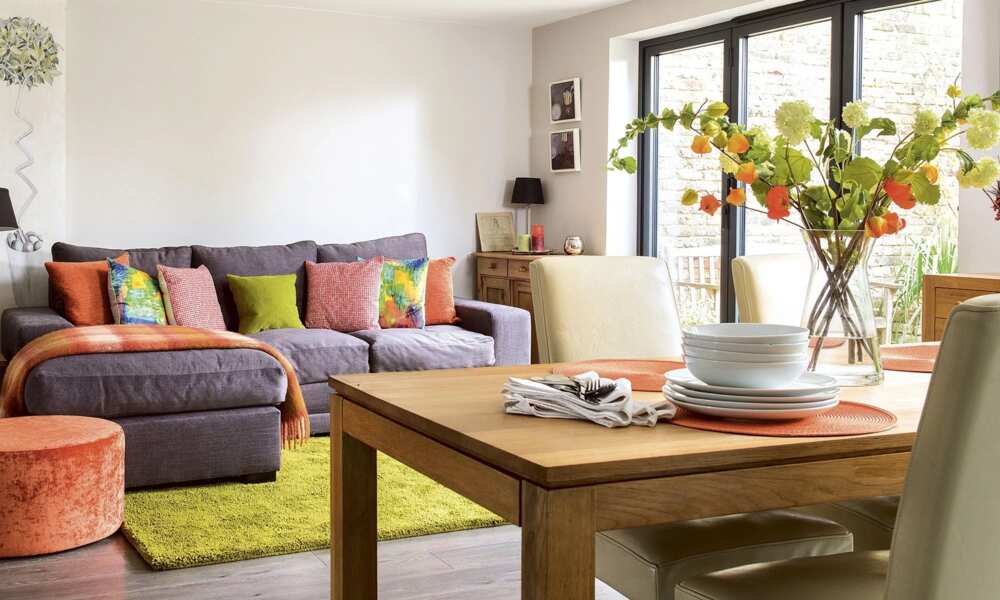 Actually, it depends on what you like, but it can be helpful to listen to some advice. Color palettes can help, for example, if you use blue, black and white colors, it is good to add some brown and yellow to your design. Use the color wheel to make the right choice of colors.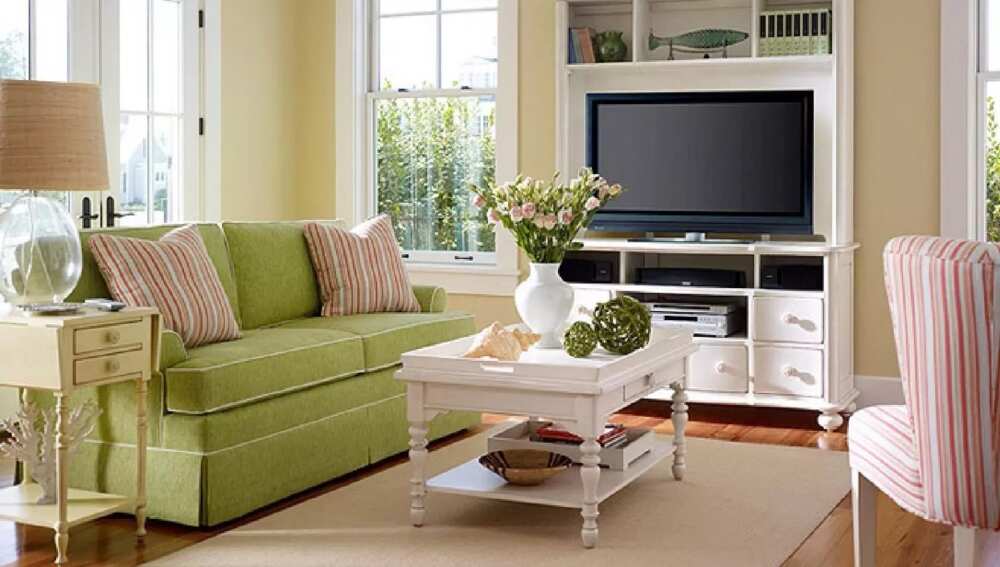 Green color can make your sitting room more comfortable. Find nice pots and choose beautiful plants for them. Plants can create a great atmosphere, it is always a good idea of decoration.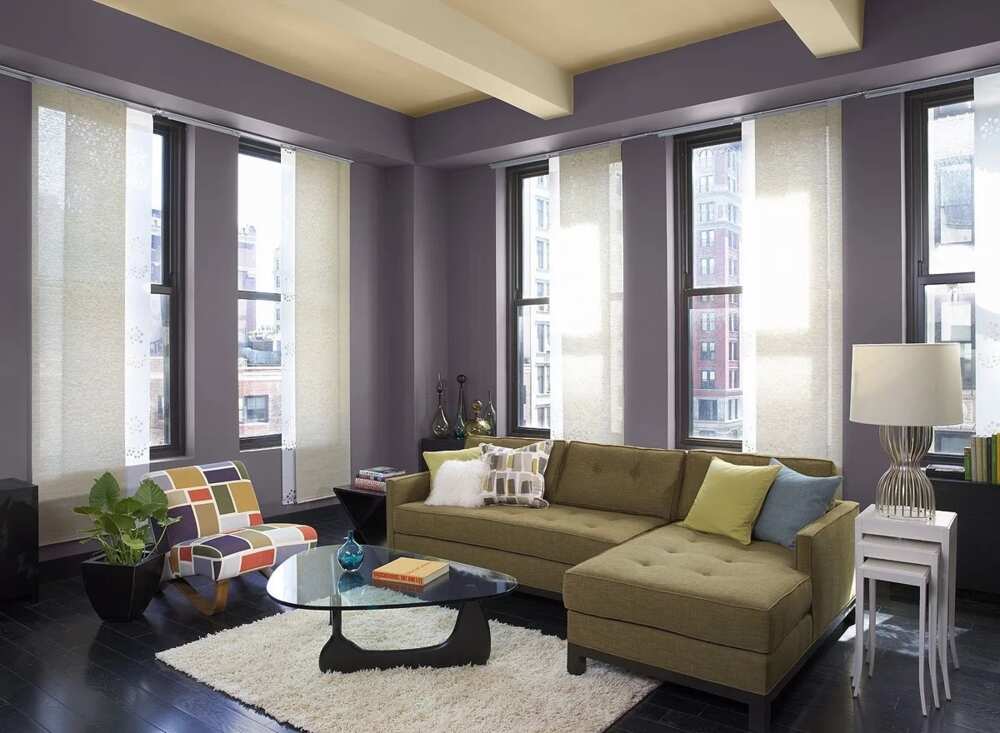 Today we can create different light and shadow effects. There are lampshades and long-legged lamps.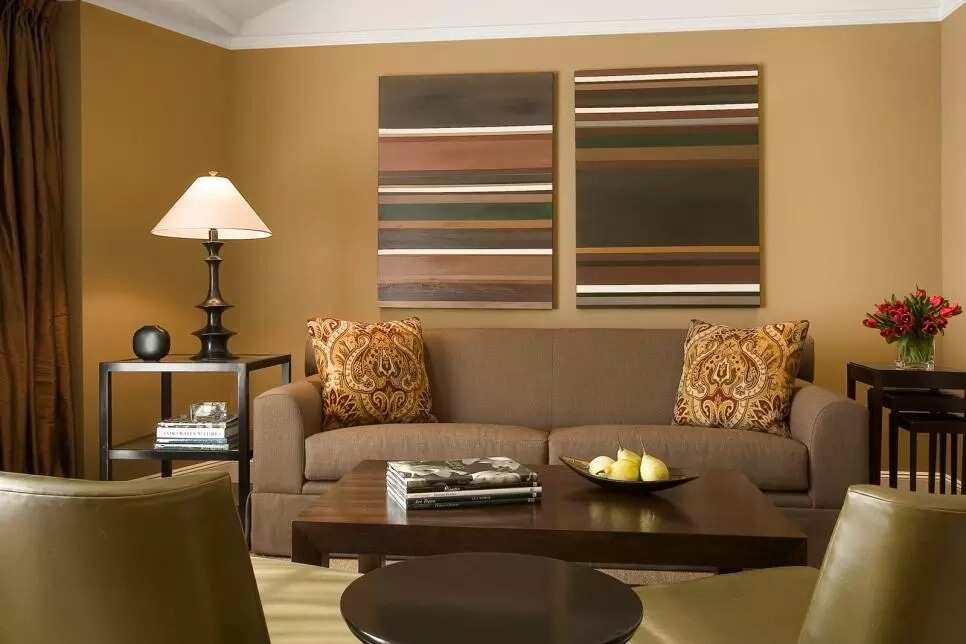 It is possible to add mural or painting on your wall. Use wall stickers and create your own story with images.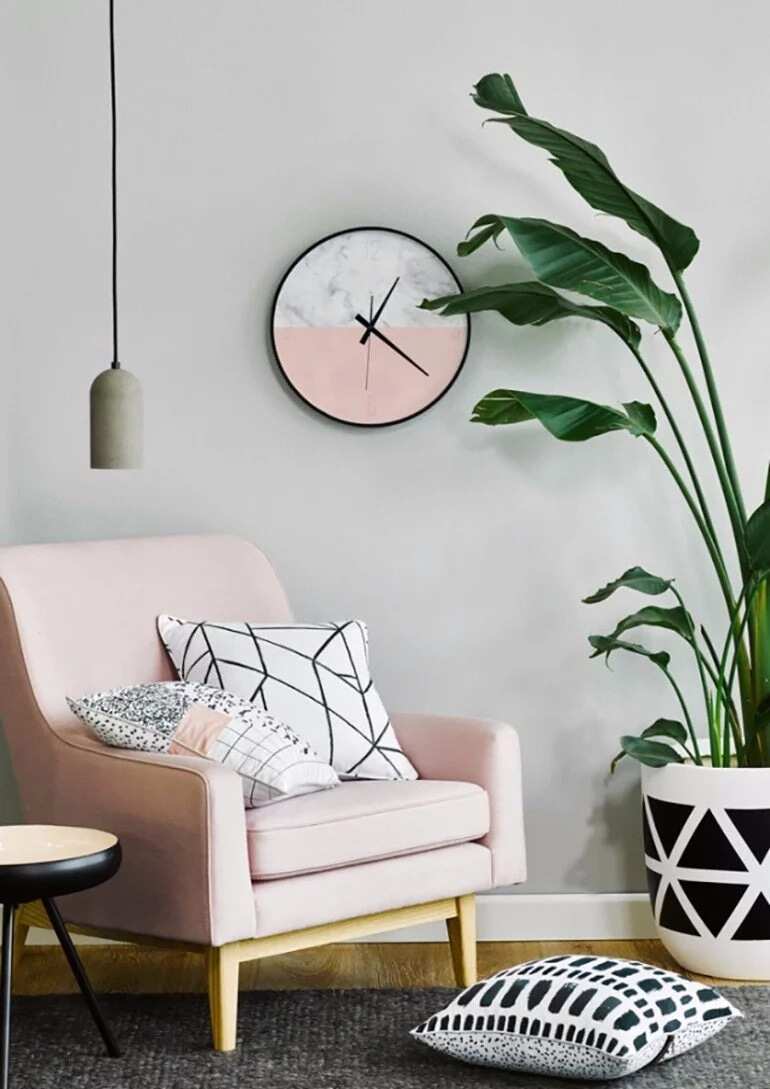 Don't forget about the clock, it can become a unique item of your interior.
Latest sitting room design in Nigeria
We have prepared for you some inspirational designs of the sitting room.
Look how good are the colors! Natural style, brown and green, soft shades, natural materials – this is one of the best combinations. This is a favorite trend of sitting room decoration in Nigeria.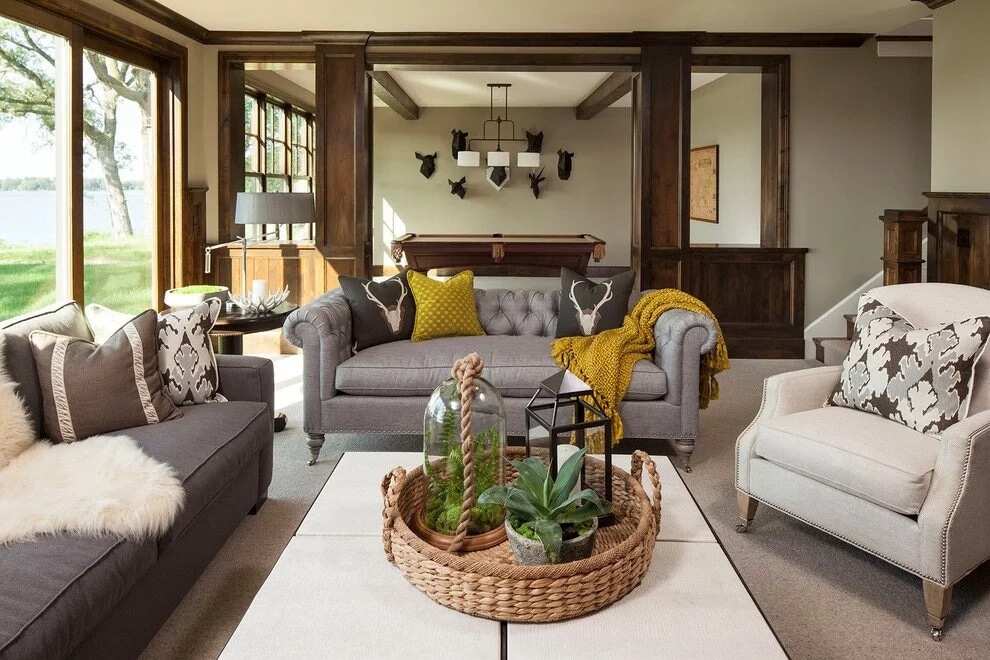 White colors and modern furniture another great combination. Space and light create a unique atmosphere.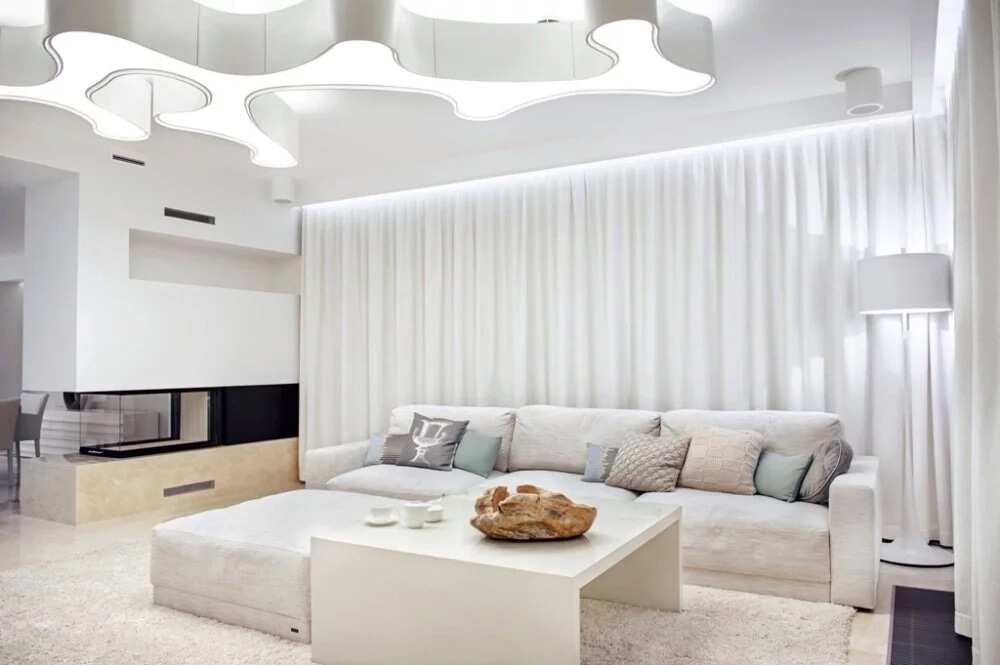 Increase the number of light sources.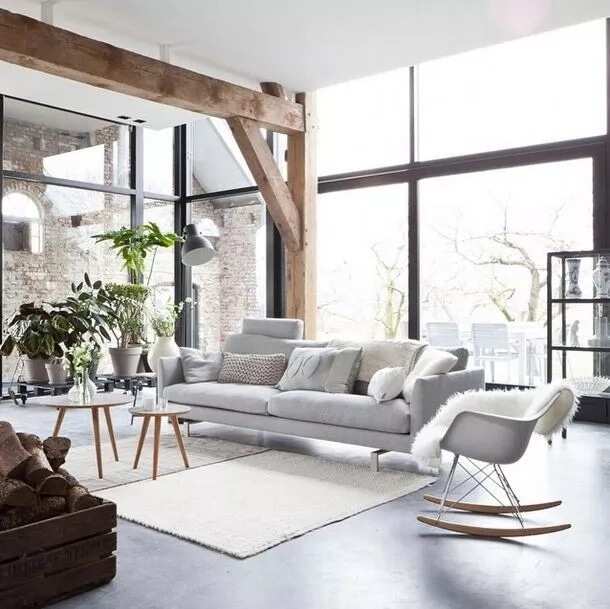 Go modern! This style is open for more decorations.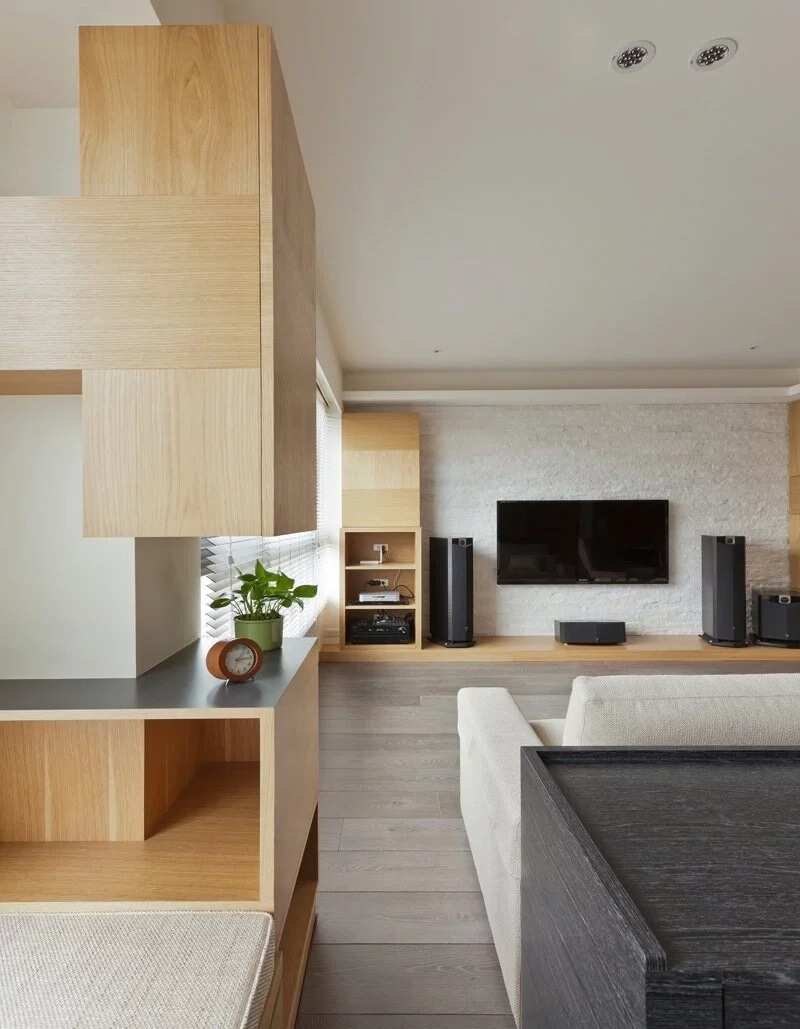 Try minimalism. Brown and grey combinations together with open space.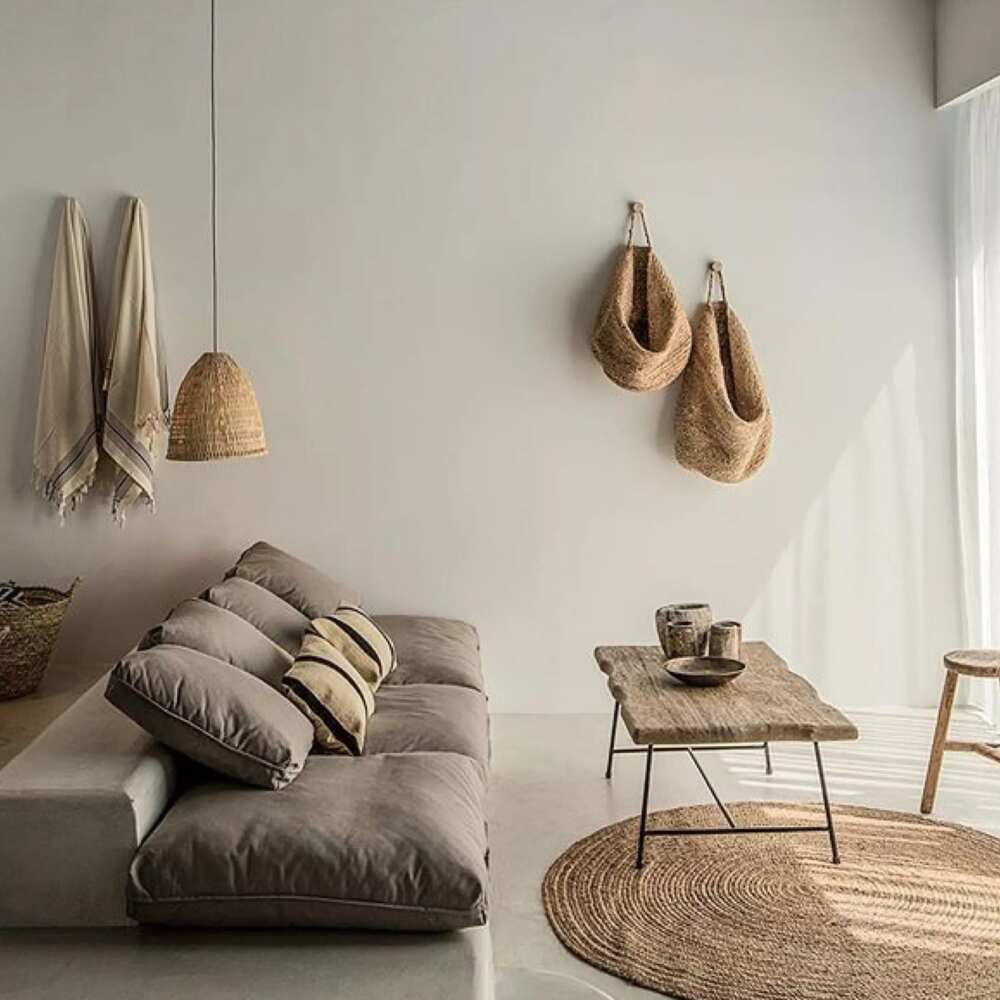 Sitting room decoration is not an easy task. Good idea and creativity can help you but don't forget to consider the practical use of your design.
READ ALSO: What is fashion photography?
Source: Legit.ng