What are the best catering schools in Lagos and their fees? This is the question that troubles many aspiring caterers in Nigeria. Studying catering and hotel management is a great idea because the developing sphere of tourism always needs qualified specialists. Fortunately, Lagos is packed with high-quality catering schools who are ready to welcome new students.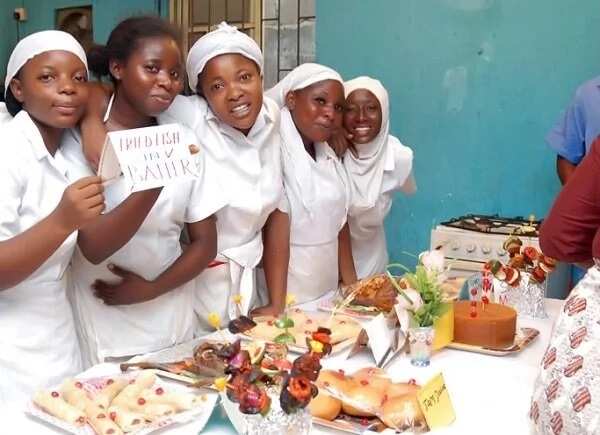 Top certified catering schools in Lagos
Indeed, Lagos is able to offer a wide assortment of catering courses in certified schools to all those who are interested in these activities. Below, you will find a list of the best catering educational facilities that are ready and willing to accept you as a new student and also some fees for catering schools in Lagos.
READ ALSO: A level schools in Lagos: fees and admission process
It doesn't matter whether you want to learn how to cook elaborate meals better than your mother or granny can teach you for yourself or for professional reasons. Catering schools will provide you with knowledge of the highest class and after graduation, you will be able to work for any restaurant inside or outside Nigeria.
It's important that most of the catering schools Lagos are able to teach you how to cook meals from different cuisines that belong not only to Africa but to other countries and cultures. All in all, this education is a great skill for your personal life and for a future profession.
So, let's get started.
The list of catering schools in Lagos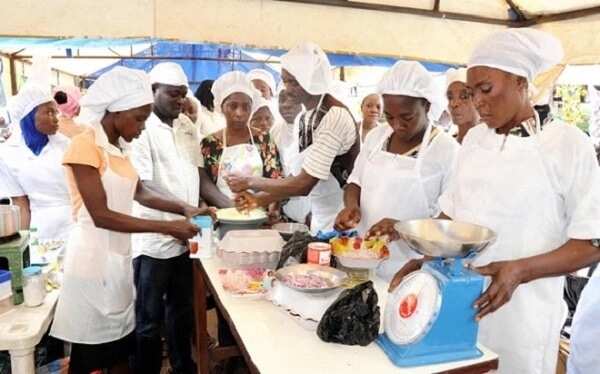 1. Crumbles Chef Academy
This Lagos catering school offers the best catering education provided by the most professional chef instructors who will teach you just anything you want to know from the sphere of cooking
The school fees are as follows: Continental Culinary (basic) – 12 weeks will cost you N7,000 for registration + N160,000 for the tuition. Continental Culinary Pro – 3 months will cost you N10,000 for the registration + N350,000 for the tuition. Speciality (healthy baking and healthy cooking) – 4 to 6 weeks will cost you N107,000 to 127,000. African cuisine – 6 weeks will cost you N107,000.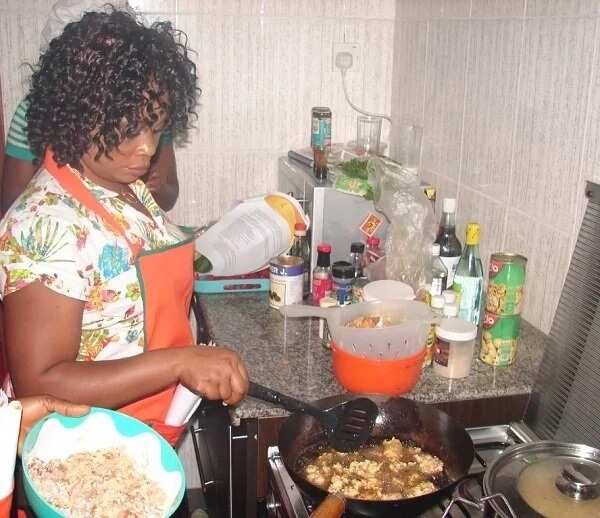 2. National Institute for Tourism and Hospitality
In the institute, you can receive a professional training in baking and cooking, get a food hygiene certificate, and a right to work in practically any catering facility in Nigeria
To apply for the courses that are of interest to you, you need to fill out application forms that you can obtain in any of the institute's campuses for N1,000 to N3,500, depending on your level.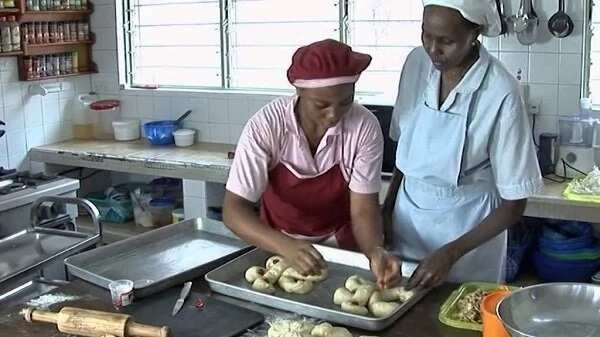 3. Pretty Dreams catering school
This school is glad to offer you the possibility of studying and learning all the secrets of cooking, baking, and so on within any of their multiple courses: food and kitchen hygiene, meat, vegetable, fruit preparation, pastries, canapes, biscuits, soups, breakfasts, and so on
If you are interested in the school fees, it's recommended that you turn to the school administration either personally or via the phone.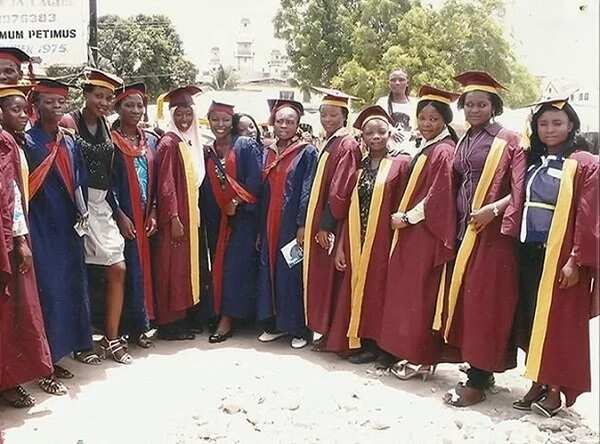 4. Victory Catering School
The Victory school of catering services in Lagos offers you different programs, depending on your future goals. You can receive a specialized catering certificate, become a catering entrepreneur, or just learn some catering secrets to make your homemade meals tastier, healthier, and prettier
You need to apply with the help of a special form that's available at the school itself for N1,500. The school is ready for the admission of new students three times a year: April, September, and January.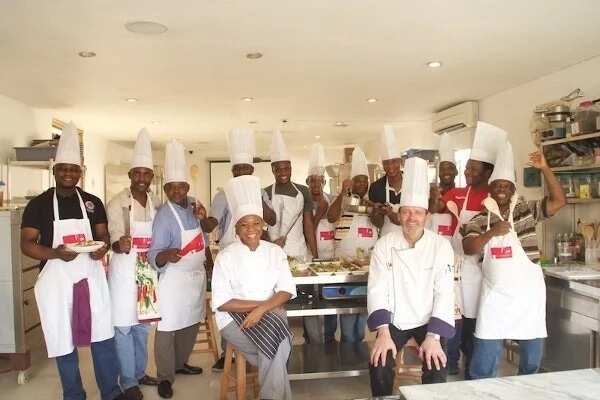 5. Wavecrest Hospitality College
This educational facility is one of the best catering schools in Nigeria because the education they provide is really of the highest class. Once there, you can receive certificates of your professional abilities that are recognized outside Nigeria.
If you are interested in the schooling fees, go to the official website of the facility and download the brochure that will provide you with the complicated but very detailed scheme of fees and payments for the tuition in this school.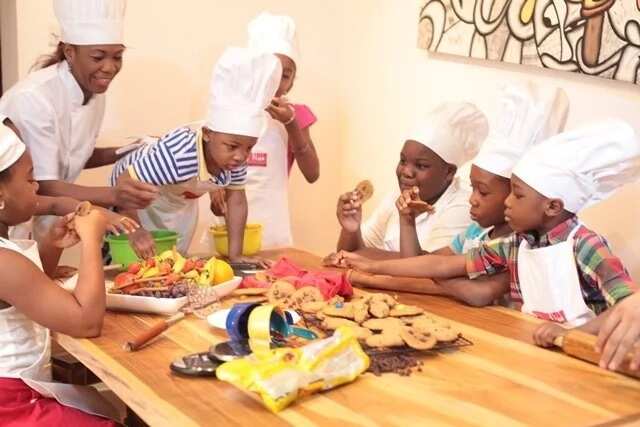 6. Yetkem Institute of Hotel Management and Catering
Four times a year, this catering school in Lagos accepts new students and provides them with knowledge from the sphere of hotel management and catering. Funmilayo Philip, a famous kitchen show presenter, is a former student of this institute
7. The Sense of Taste
This catering training facility offers a range of training courses in a range of areas: basic cooking techniques and skills, advanced professional training, cocktails, various cuisines, pizza, and other classes.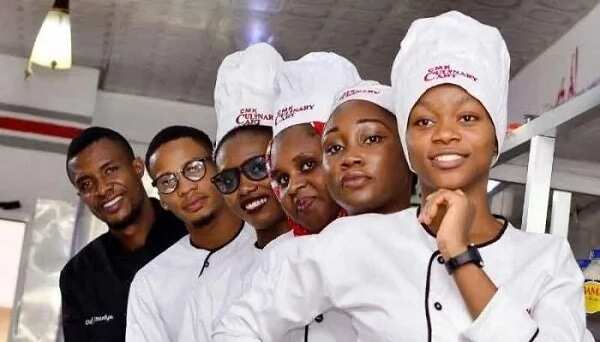 The fees in the school vary from N20,000 to N160,000, depending on the chosen program. If you are interested in the details, visit their official website and check out the list of the available programs. However, notice that their prices are subject to amendments, so you'd better make clarifications regarding your chosen course personally via the contact phone number.
Well, now, when you have the full information regarding the catering training courses and schools in Lagos, you can make the best choice and receive the education you are dreaming of in a facility where the best professionals teach.
READ ALSO: Best university in Nigeria for medicine 2018