Palm kernel oil uses for skin and hair
These days, the market is full of hair and skin care products that promise to make you even more beautiful that you already are. However, there is nothing quite as effective as natural products. Today, we will be looking at palm kernel oil, its benefits and uses for skin and hair. Continue reading to learn more about this gift of nature.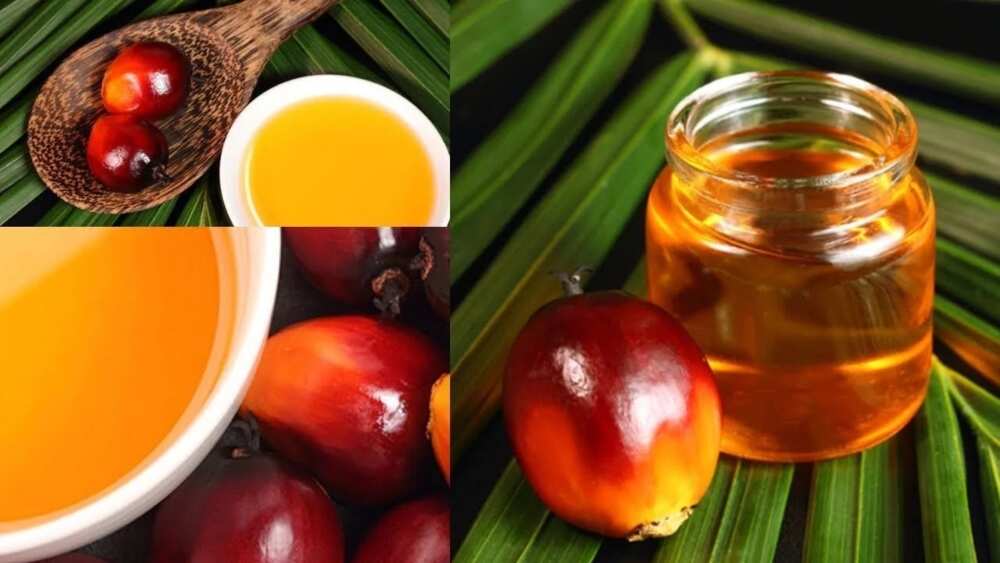 What is palm kernel oil?
Palm kernel oil is a plant oil that is frequently used in beauty products, cooking, as well as in industry manufacturing fuels and even weapons. You might not know this, but it was actually used to make napalm during the World War II!
When most people think of palm kernel oil, they assume that it is essentially the same thing as palm oil, only with a longer name. In fact, these are two completely different products. While palm oil is extracted from the pulp of the palm fruit, palm kernel oil comes from the kernel inside of said fruit.
For ages, people from West Africa have been using palm kernel oil in their everyday lives, including their beauty routines, while the rest of the world is only now catching up. Therefore, let's talk about the uses and benefits of palm kernel oil as a beauty product, so that you know what to expect from it.
Uses of palm kernel oil for hair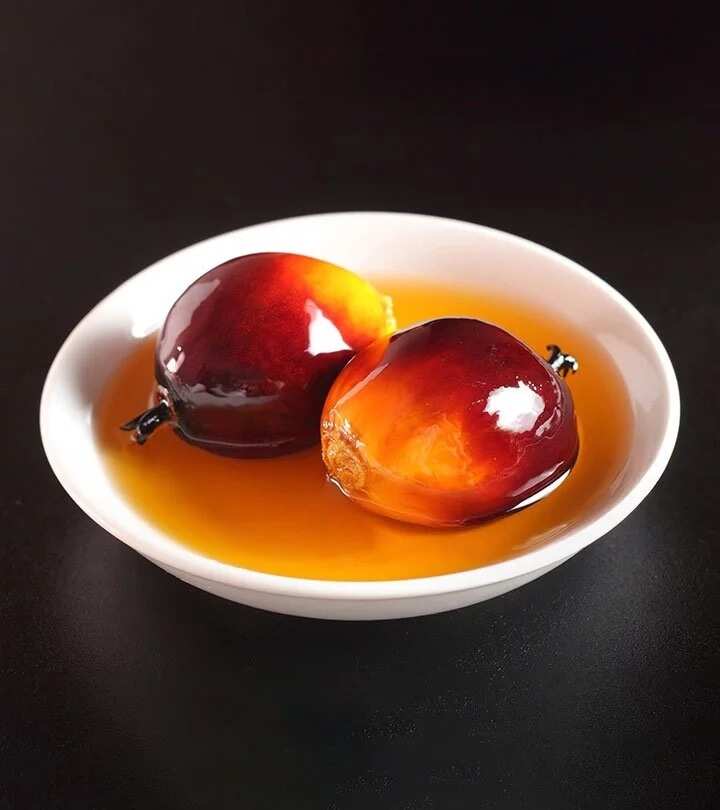 Palm kernel oil can be used in many different ways to make naturally unruly hair more manageable and healthy. This is how you can implement it in your hair care routine:
You can apply some palm kernel oil to the hair and scalp after your regular hair washing procedure. You can also apply it whenever you feel like your scalp needs some moisture.
Another way to use palm kernel oil as a hair care product is to apply it to dampened hair to trap the moisture in.
Some people actually prefer to mix palm kernel oil with honey, apply the mixture to the hair and leave it there for an hour or even longer. After that, they just wash the hair with shampoo and enjoy the silky smoothness for a long time.
We should also mention that palm kernel oil can be used in a hot oil treatment. You can apply 3-5 tablespoons of warmed up palm kernel oil to your damp hair with massaging motions, put the plastic cap on and leave it for at least half an hour. The effect will be even more apparent if you heat your hair with a hairdryer while it sits under the cap. After the time has passed, just wash it and dry it as you normally would.
We have told you about things you can do with palm kernel oil as a hair care product, but what does it actually do? Let's find out!
Benefits of palm kernel oil for hair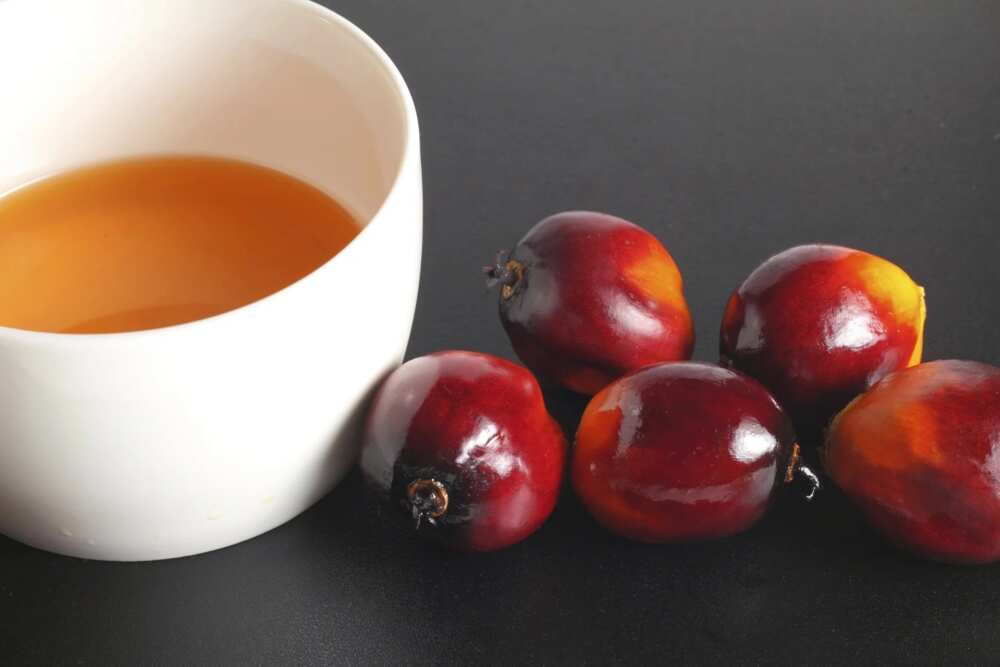 READ ALSO: Palm kernel oil for hair growth: easy tricks every lady should know
The benefits of palm kernel oil for hair should not be underplayed, as this oil is essential for people with naturally kinky hair. Here are some of the things palm kernel oil can do for your hair:
Those who have thin and brittle hair should use palm kernel oil, as it can make it stronger and thicker. It also prevents the hair from falling out, so if you lose your hair excessively, palm kernel oil could be your perfect solution.
Palm kernel oil makes hair look shiny and feel incredibly soft, which is why many people with naturally coarse hair tend to use it in a form of conditioner or hair mask.
If you choose to use it as a hot oil treatment, palm kernel oil can provide the much-needed nourishment for your scalp and hair. It can also help you fight dandruff.
Overall, palm kernel oil can improve almost every type of hair and make it more manageable, beautiful and silky. But what wonders can it do to your skin? Find out below!
Uses and benefits of palm kernel oil for skin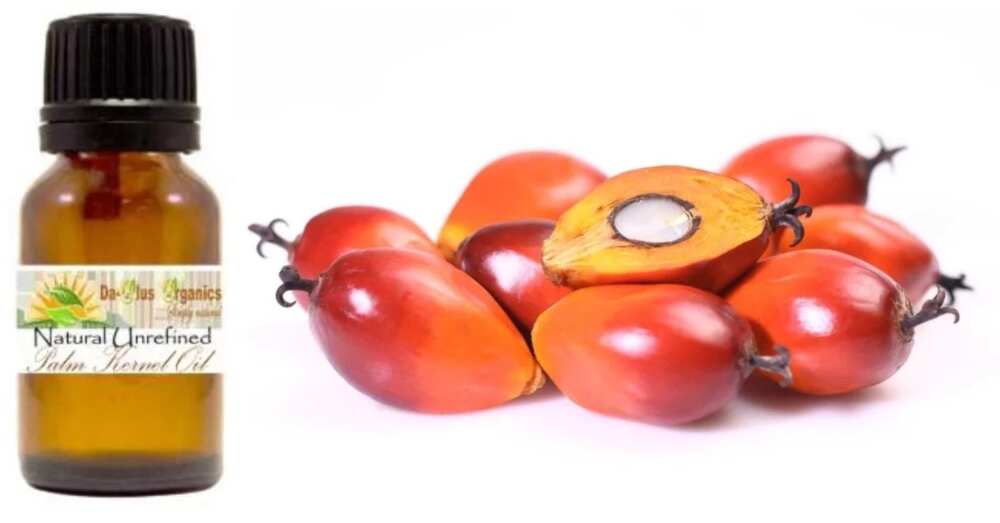 As the benefits of palm kernel oil directly depend on the way it is used, we feel like there is no need to separate the two. Here are some of the ways you can use palm kernel oil that are beneficial for your skin:
A lot of skin care products use palm kernel oil for skin lightening. For instance, one of the most popular cosmetic products that utilise this characteristic of palm kernel oil is African black soap. Whether it is black soap or any other product, the vitamins A and E that are contained in the oil work great for lessening skin discoloration, removing dark spots and clearing up acne scars.
Palm kernel oil can also be used on its own. You can use it as moisturiser, especially if you do not appreciate that greasy look some of the other moisturisers might give you. Thanks to the Vitamin E that can be found in palm kernel oil, your skin can look shiny and beautiful.
Lots of cosmetic companies add palm kernel oil to their sunscreens, as it contains antioxidants that protect the skin from bad weather and damaging UV rays.
The same antioxidants can protect your skin from the adverse effects of aging, such as laugh lines or wrinkles, and even smooth out the already existing ones by restoring the elasticity of your skin. So regardless of the way you use palm kernel oil, you can enjoy this benefit as a nice added bonus :)
As you can see, palm kernel oil is the true MVP when it comes to skin and hair products. Who would have thought that it is capable of replacing half of the bottles in your bathroom? We hope that this has been helpful to you and that you are running to the nearest store to get your hands on some palm kernel oil!
READ ALSO: Benefits of shea butter and coconut oil for skin
Source: Legit.ng