Snake in JAMB office swallowed N36 million: Nigerians react
Nigerians are used to hearing surprising news on corruption or fight against corruption. However, it is perhaps safe to say that nothing prepared Nigerians for the latest and very rare corruption news about snake in JAMB office. It is believed that the reptile spiritually made its way into the vaults in JAMB office, Makurdi, Benue State and stole N36 million.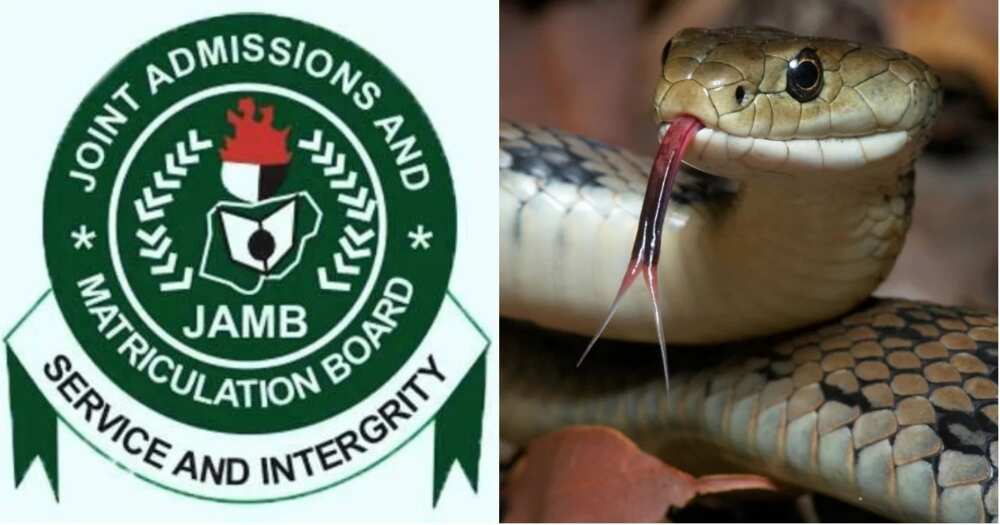 What happened in Makurdi JAMB office?
Until now, it seemed that the JAMB offices were working quite smoothly and orderly. Candidates had the opportunity to buy scratch cards in the nearest state centers. After that, they could register on the official website and check their admission status. Later JAMB registrar, Prof. Ishaq Oloyede, proposed a reform providing the abolition of scratch cards.
The team of auditors worked in state offices conducting an inventory of scratch cards and restoring money that could be misdirected at the time of sale. In particular, specialists from Abuja carefully studied all the records to understand whether the order was maintained in Makurdi department. During the recalculation, seller Philomena Chieshe said that N36 million was mysteriously lost.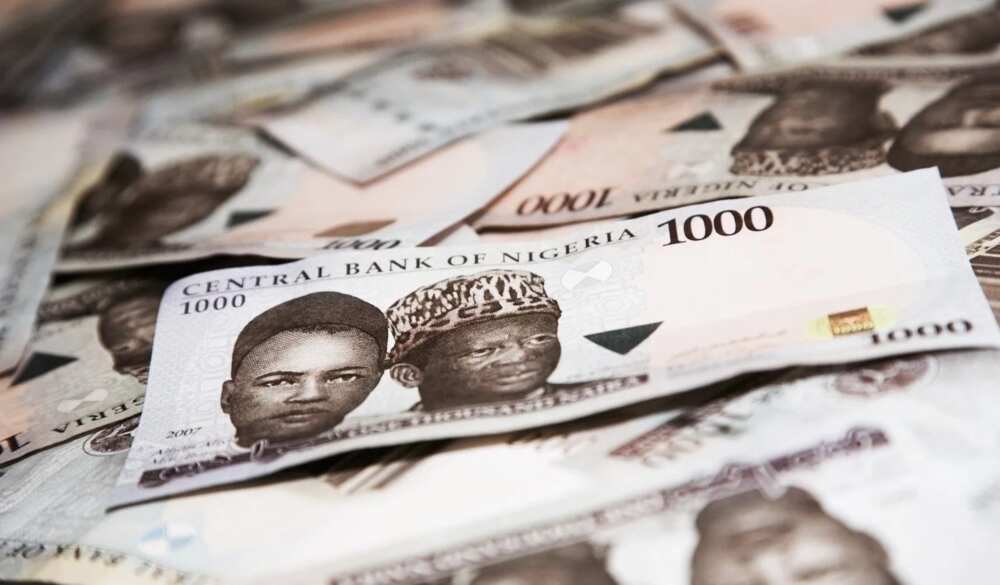 According to the Chieshe, the loss of money is the fault of Philomena's housemaid and another employee Joan Asen. It was believed that they managed to steal funds from the accounting department in a spiritual way.
Philomena Chieshe reported that she was one of four employees engaged in selling scratch cards. She did not conduct any further operations with money. The processing of income was in the competence of Joan Asen and some other senior staff. She only handed over the money and did not know how her colleagues dealt with it.
READ ALSO: How to upload WAEC result on JAMB portal in 2018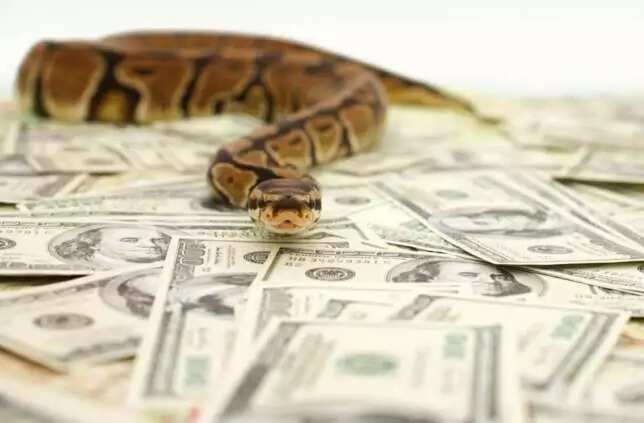 According to Philomena's words, Joan Asen and her associates confessed that under their management a snake made its way to the office and consumed money from the storage.
This version is truly unbelievable. Philomena told that it was difficult for her to explain what was happening. Every time opening the vault in the office, she discovered that there was not enough money. The real shock was that millions of Naira can just disappear. The woman began to question every employee in the department but no one provided any valuable information. She continued the survey until got the confession of a housemaid. Then a story about a mysterious snake sneaking into the vault appeared.
Comments from Nigerians
This explanation of the theft really sounds like a terrible story with which children frighten each other in summer camps. Nevertheless, we are talking about a huge amount of money. Reading such news, Nigerians sometimes do not know how to react to them. Do miracles happen or is the world just crazy and human impudence has no boundaries?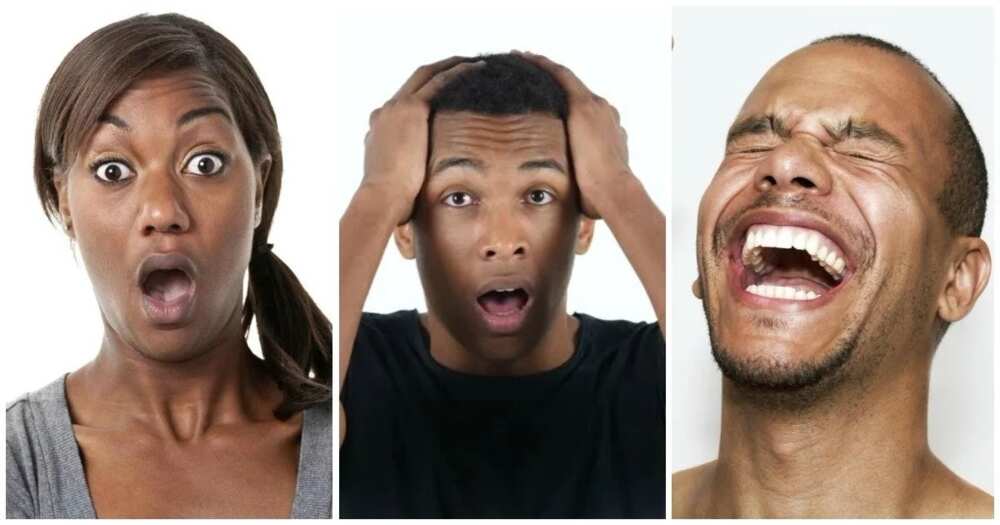 Checkout comments of some Nigerians and even Nigerian celebrities on social media regarding the situation in Makurdi office of Joint Admission and Matriculation Board:
@Ycee on Twitter, "Lol snake chop money for jamb office, I swear we are not serious."
@imohumoreh, "Strange country: November 2008: satellite we built for 40 billion disappears. September 2004, Ship laden with 30,000 barrels of oil disappears. August 2017: Rats chase the President out of office. February 2018: Snake swallows 36 million from JAMB. I need a beer."
@Samklef, "Naija press no go kill Persön.. Strange snake swallows N36 million cash in JAMB office. Rats and snakes I hail o….una don join naija politician. Naija! Snake: it's not me o na lie dem dey lie make them ask."
@audumaikori, "A snake called Corruption…"
@Ugatoba, "Which party does this snake belong to? APC or PDP?"
@lordkabba, "JAMB QUESTION- 100 marks. Calculate how long it will take a snake to swallow 36,000,000 Naira. If the Bank notes are either in 100, 200 or 500 denomination and tabulate the chances of the snakes survival using the APC formula."
@em_kalan: "I pledge to Nigeria my country…to never be surprised when I see such news…a whooping 36million. The people doing us are mad."
@ favorandCee: "The snake was a member of Goodluck's cabinet. It should be probed."
@ yay_tunes, "Kai…how can I suffer to be a Nigerian like this."
@Saintlumy, "Nothing should surprise one in this country anymore."
@newscanttell, "What name are we going to call the snake now? It's definitely no anaconda."
@lohs_21, "On this episode of animal farm, corruption blues."
@Ejike, "Why dey born me for this kind country, Nigeria is such a joke."
@prodigy023, "Benue people can lie die. First it's herdsmen that don't exist now it's a snake that swallows money not eggs."
@mozartard, "Mehn….they are not even putting effort in the lies anymore."
It is obvious that Nigerians do not believe in the reality of this story. Do you?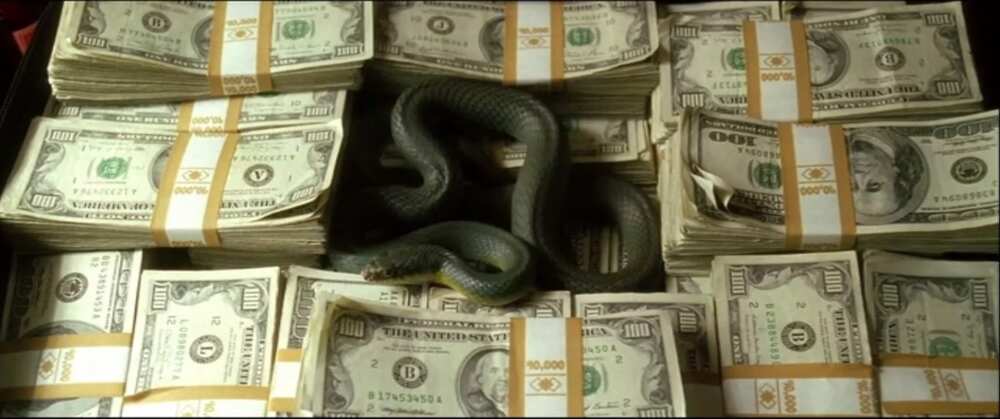 Can such an incident surprise anyone in Nigeria? It seems that our people have seen all kinds of insanity and stupidity. If a meteor hits the ground or the aliens' ship descends, none of us will panic because we've seen enough ridiculous and strange things.
Perhaps this version would be really believable if we still lived in the Middle Ages. But after several centuries passed people began to think a little differently. Do government officials think that they still interact with an uneducated and gullible people who can be led in a needed direction as a herd of sheep?
READ ALSO: What are the major causes of corruption in Nigeria?
Source: Legit.ng