Since 2016, Godwin Obaseki has been the Governor of Edo State, take some time to read our short Godwin Obaseki biography, as well as the biography of his wife Betsy. You might be surprised by some of the facts from his life!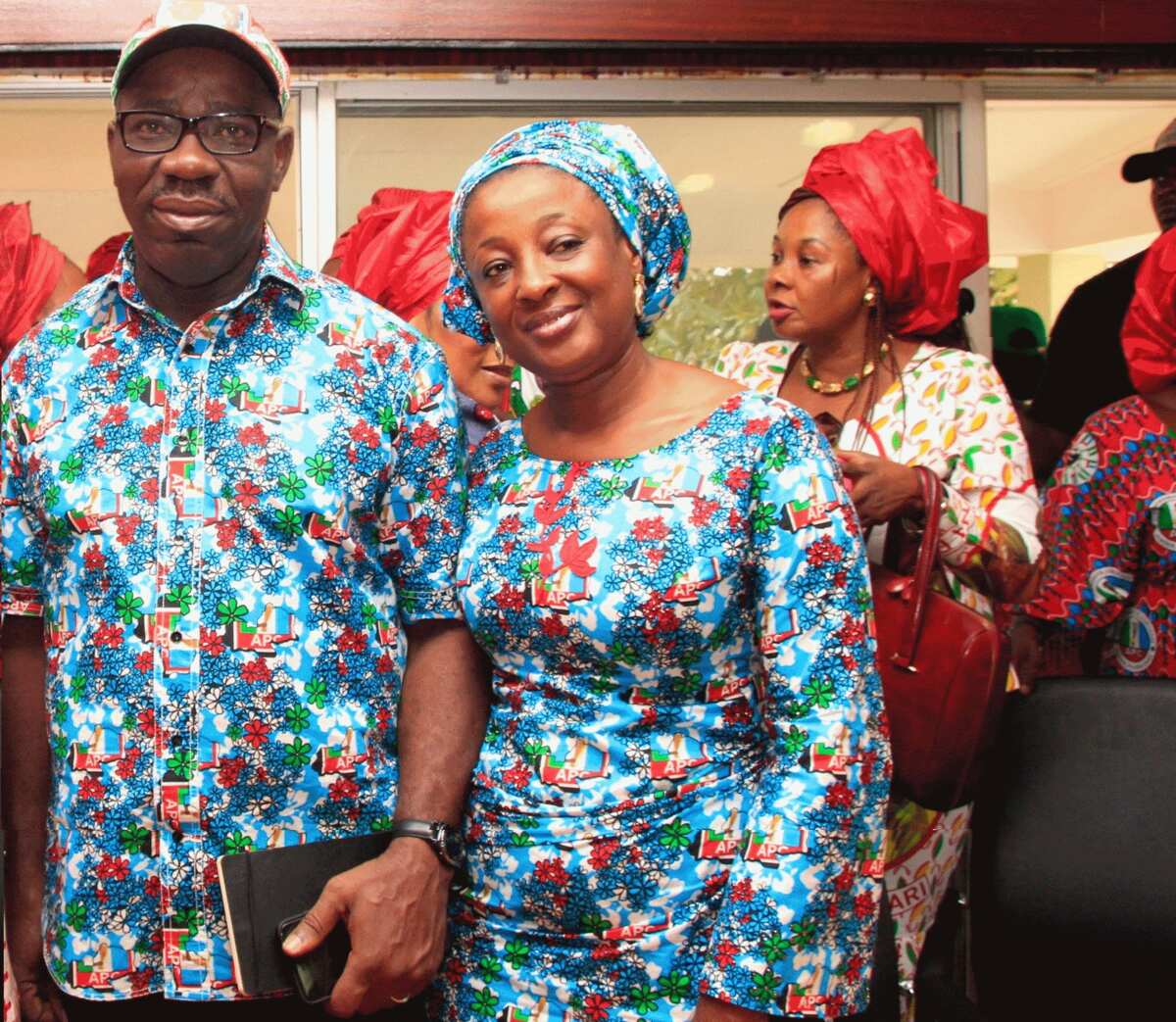 Who is Governor of Edo State?
Mr. Obaseki was born in Benin City, Edo State on July 1, 1957. He spent most of his childhood in his home state, first attending the St. Matthews Anglican Primary School and then moving on to Eghosa Anglican Grammar School. After that, Godwin went on to study at the University of Ibadan, where he earned a Bachelor's degree in Classics.
However, his education did not stop there. Obaseki then went to the United States, where he studied at the Pace University and Columbia University. He earned himself a Master's degree in Finance and International Business.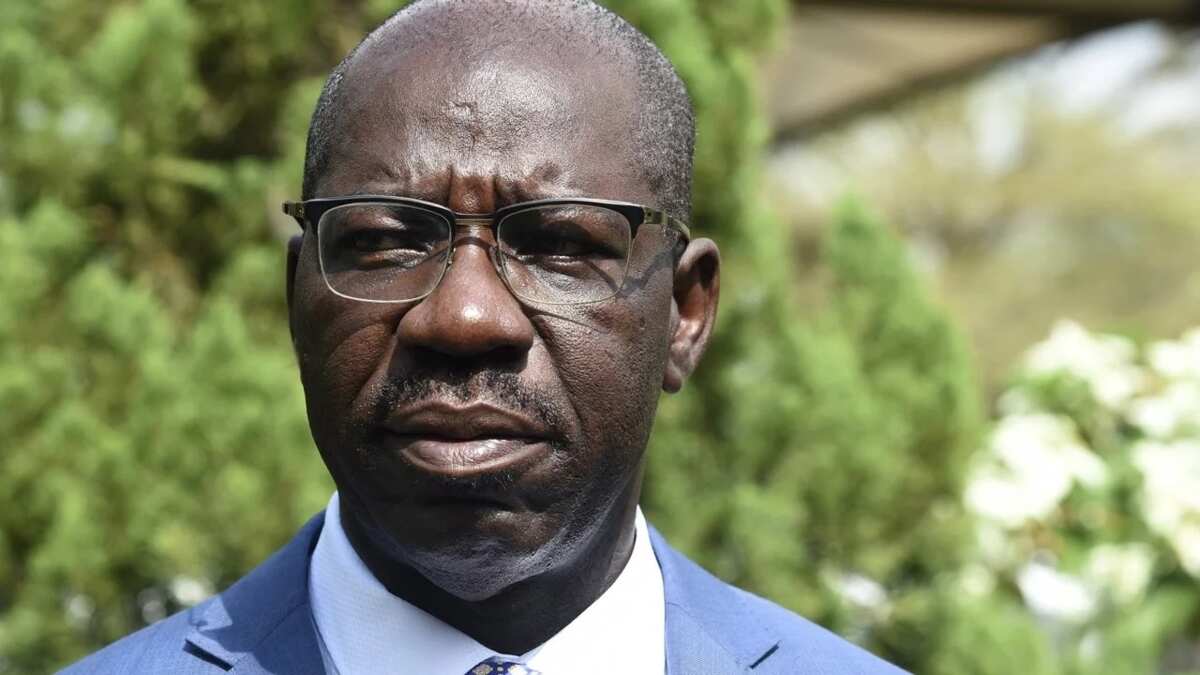 In addition to that, Mr. Godwin is also an alumnus of Lagos Business School Chief Executive Program and a Fellow of the Chartered Institute of Stock Brokers. At the 2001 World Economic Forum, he was nominated to be a Global Leader for Tomorrow.
Godwin's professional career is spanning over 35 years. He started off as a stockbroker at Capital Trust Brokers Ltd. in 1983 and later moved on to International Merchant Bank. In 1988, Obaseki was employed by AVC Funds Ltd., where he worked as a Project Manager. In 1992, Godwin Obaseki became the founding secretary of US Africa Chamber of Commerce.
From 1993 to 1995, Godwin worked as a principal of a financial advisory firm in New York, Equatorial Finance Co, which was focused on financial matters in Africa. In 1995, he founded Afrinvest West Africa Ltd. Since then, it has become one of the biggest investment management companies in Nigeria. Presently, Obaseki is the chairperson of the board of directors of Afrinvest.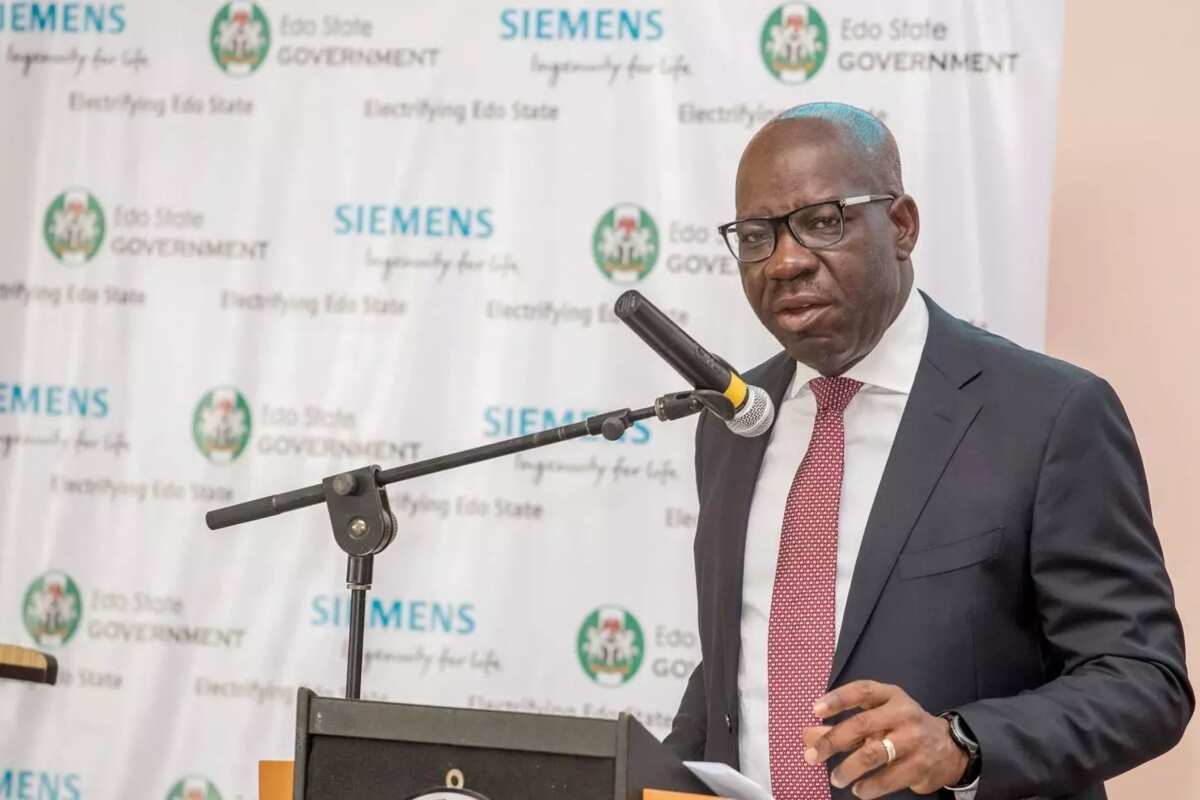 READ ALSO: Names of governors in Nigeria and their states
Before his appointment as governor, Godwin had served as the chairperson of Economic and Strategy Team of Edo State Government from March 2009 to September 2016. Prior to that, he was a member of Nigerian Stock Exchange Council from 2006 to 2009. Other organisations he had worked with include, Seric Impianti International Ltd., Dorman Long Engineering Ltd., Junior Achievement of Nigeria, Pillar Oil Ltd. and many others.
During his time in office, Godwin Obaseki worked tirelessly to improve the life of people of Edo State. By implementing various reforms, schemes and projects, he has already managed to achieve positive results in education, industry, agriculture and other spheres.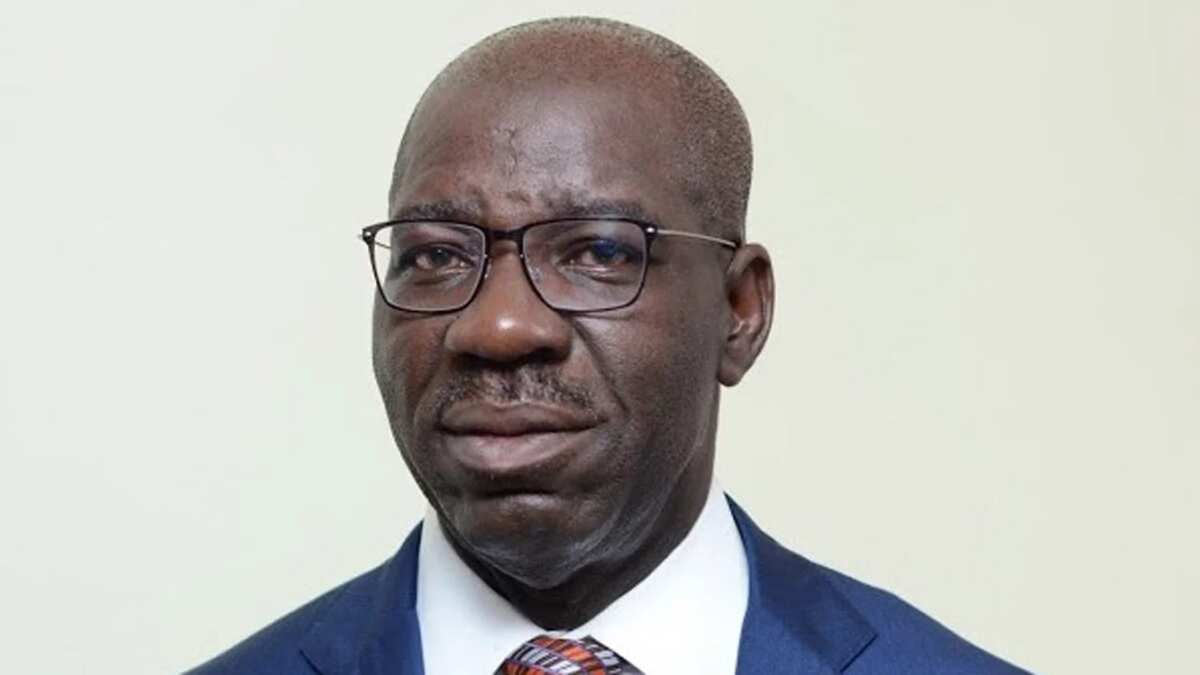 Here is where you can find Godwin Obaseki:
Twitter: @governorobaseki
Facebook: @godwinobasekiofficial
Website: www.godwinobaseki.com
You can also send him an e-mail to info@governorgodwinobaseki.com or find him at the Government House on Dennis Osadebey Ave. If you want to learn even more about him, you can check out his full biography on his website.
Now that you know more about Godwin Obaseki's life, how about his wife?
Godwin Obaseki wife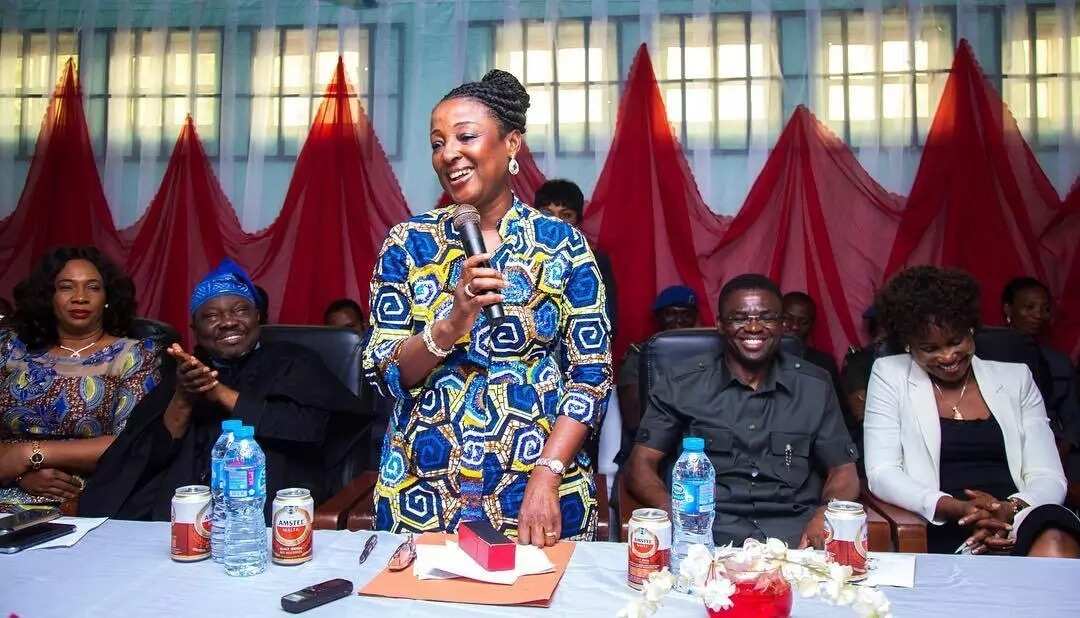 It is no surprise that Mr. Obaseki has chosen a worthy person to become Mrs. Obaseki. Let us tell you what we know about her.
Betsy Bene Obaseki comes from Buguma, Kalabari kingdom, Rivers State, where she was born to Mr. and Mrs Ayibo Amachree. She attended Township Primary Schools at Jos and Port Harcourt. After that, she went on to study at the Benin City Federal Government Girls College. Betsy received her higher education at the University of Lagos, where she earned her Bachelor's and Master's degrees in Accounting.
In addition to that, she also studied International Law and Diplomacy, and she has a Master's degree to show for it. Betsy is an alumnus of the Kellogg's School of Business Executive Management Program from the North Western University in Illinois, United States.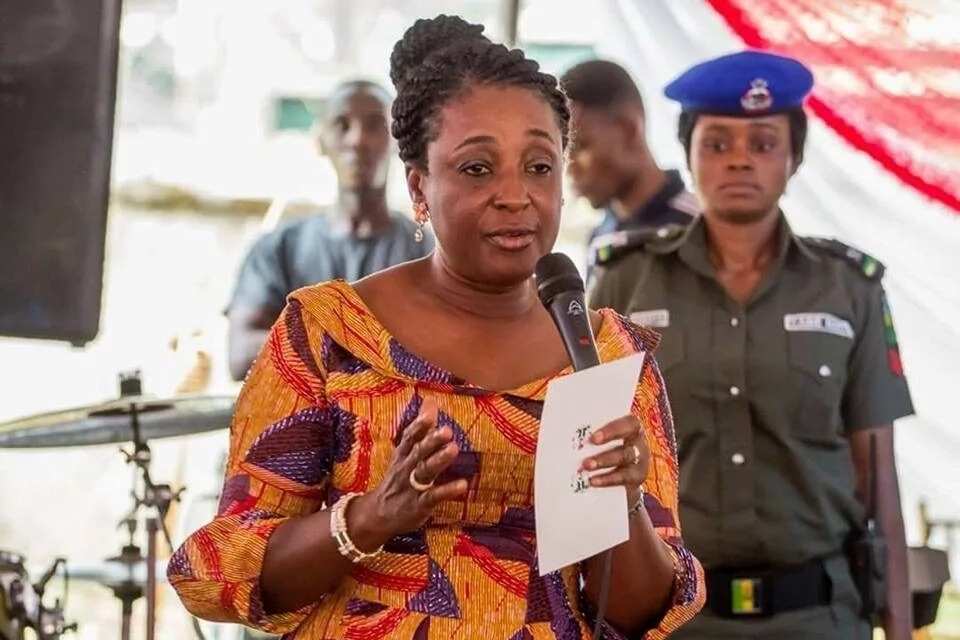 She has previously worked at LECON Financial Services Ltd. as the Head of Business Development and Senior Manager. LECON, otherwise known as Leasing Company of Nigeria, is a subsidiary of Bank of Industry Ltd.
After that, she rose through the ranks at the Bank of Industry, where she worked as the Head of Strategy and Corporate Transformation, as well as the Assistant General Manager. Presently, Betsy is the CEO and Managing Director of BOI Investment and Trust Company Ltd., which is another subsidiary of Bank of Industry Ltd.
While working at the Bank of Industry, Betsy has achieved quite a lot. She was the first woman to become Assistant General Manager at the company. When she worked as the Head of Agribusiness Division, her responsibilities lied in the sphere of risk assets of the Agro-allied Sector. During her work as the Head of Strategy, Betsy was responsible for developing the first Customer Service Charter of Bank of Industry. We can list more of her achievements at the Bank, but that might take all day.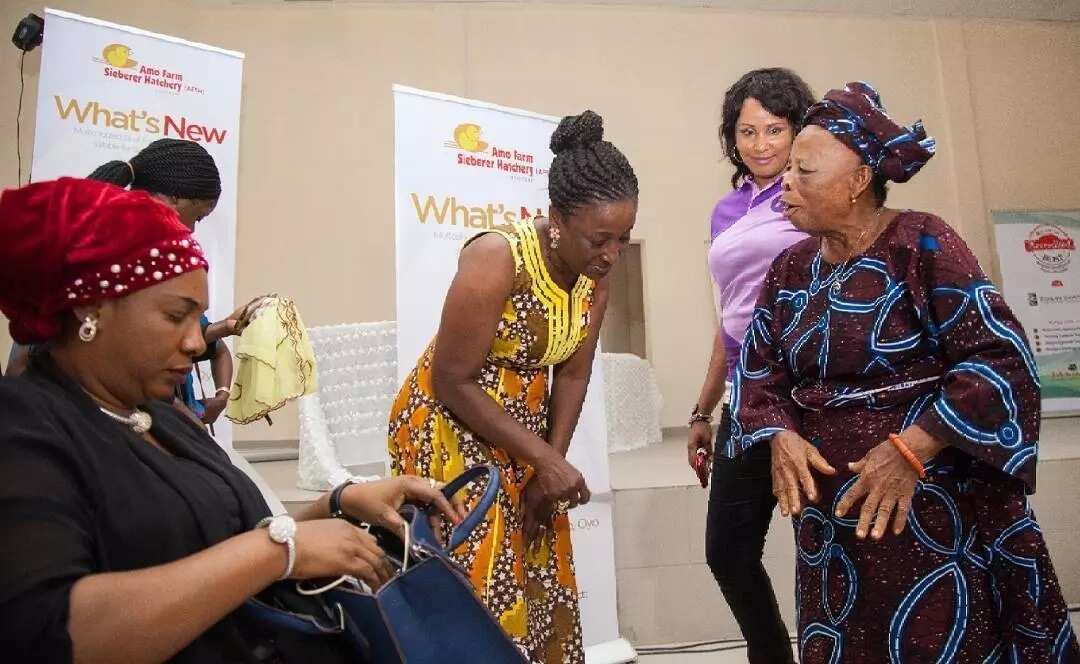 In her years, Betsy Obaseki worked as a Merchant Banker, Investment Banker and Development Banker. She worked with International Merchant Bank Nigeria Ltd., IMB Securities Ltd. and Messrs Akintola Williams & Co.
If none of what we have already talked about is impressive enough for you, you should also know that Betsy is a fellow of ICA (Institute of Credit Administrators), member of IOD (Institute of Directors), NIM (Nigeria Institute of Management) and AIPM (Association of Investment and Pension Managers).
Betsy makes use of her position as the Governor's wife and works hard to empower the women in the region. However, she was doing this even before her husband was elected. Mrs Obaseki was a part of Junior Achievement of Nigeria, whose goal was to educate young people on various social and environmental issues. In addition to that, she also worked with a non-profit organisation Ladies Aware, which empowered young women through providing them with proper education and skills.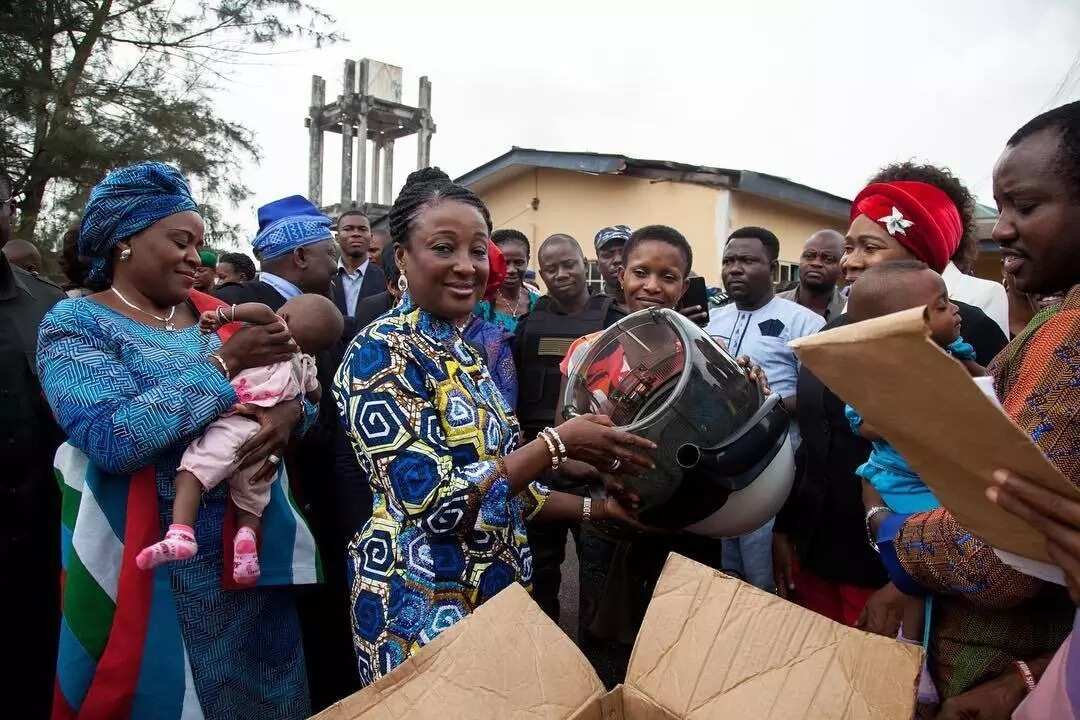 Here are the links of Betsy Obaseki:
Twitter: @betsy_obaseki
Instagram: @betsyobaseki1
Website: www.betsyobaseki.com
Now, we do not know exactly when Godwin Obaseki married his wife Betsy, or how their relationship developed over the years. Neither he nor Betsy have shared any of that information. That said, it is obvious that they love each other very much. Take for example one of Betsy's Instagram posts, where she praises Godwin and talks about him in a very adoring way. The love is there, only it is hidden from the public eye, as it should be.
That is all we can tell you about Edo State Governor and his wife. Make sure you follow them on social media, as well as on their websites, so that you do not miss anything news from them.
READ ALSO: Current Nigerian states capitals, slogans and governors
Source: Legit.ng