There is no doubt that this woman is one of the brightest personalities in Nollywood, and you can either love or hate her. Why is Moyo Lawal so controversial? Learn some of the most interesting and inspiring moments from Moyo Lawal biography's, and find out how she achieved success.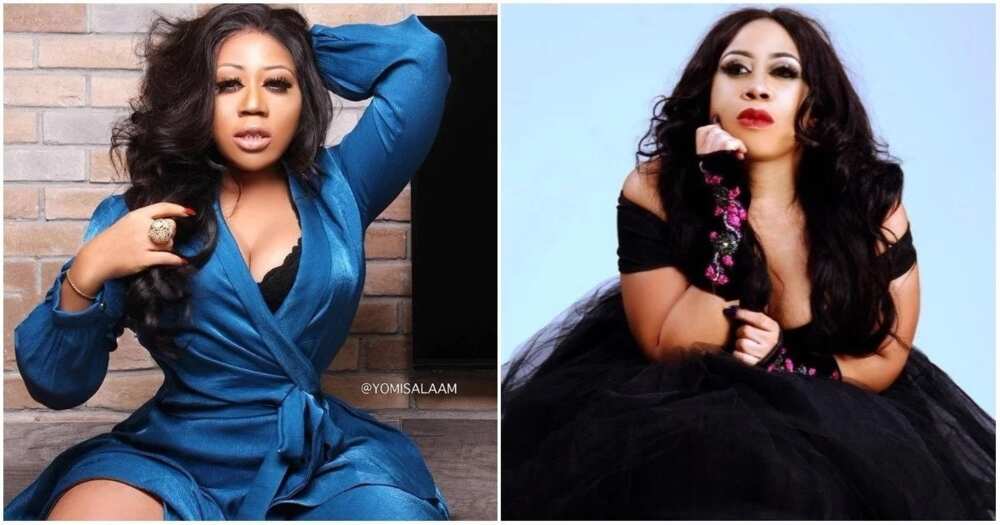 Moyo Lawal biography from her childhood
Born in Badagry (Lagos State, Nigeria), Moyo was a regular girl who attended Tomobid Primary School. She attended Lagos State Model College. When the time for the university came, she chose Theatre Arts where she successfully earned her bachelor degree. As we can see, later her education helped her a lot in life. Even if she has natural ability to act, her higher education institution shaped her professionally and as a person.
Before developing her successful movie career and becoming popular all over Nigeria, she kept receiving small roles in low-budget productions. Her first acting fee was 5,000 naira per one episode. That was before her friend advised her to audition for a movie. Since then, Moyo started attending multiple movie auditions, and some of them proved to pay off.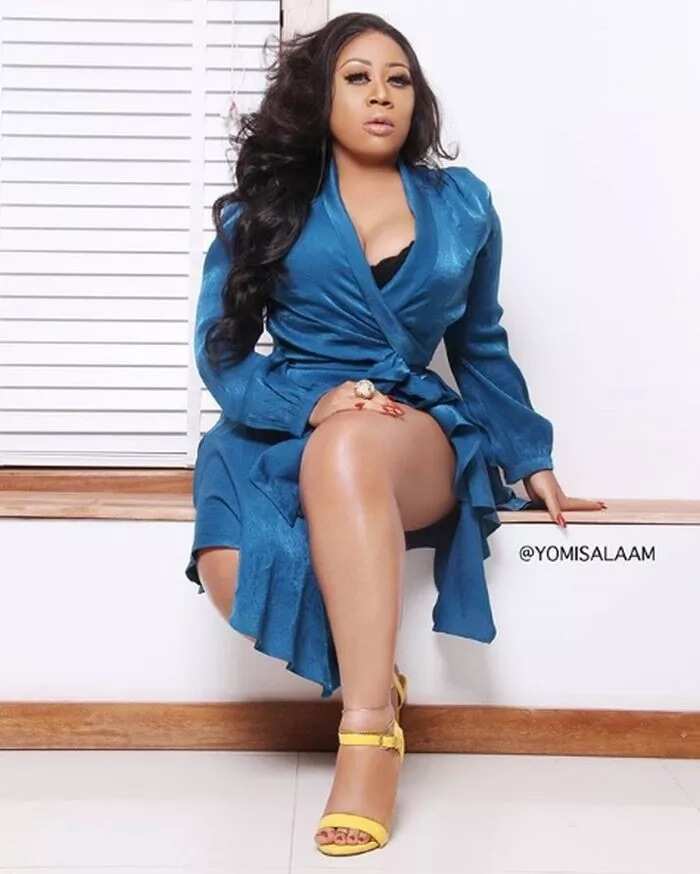 Her television debut was in the series called "Shallow Waters". In these series, she played a role of Chioma, and this role became her trampoline towards the successful acting career, as she started becoming noticeable for other famous movie producers.
Moyo Lawal was featured in a plenty of breakthrough Nollywood movies like "Big Gals on Campus", "Cloud of Pain", "Mistresses", "Never Love a Prince", "Thanks For Coming", "Judas Game", and many other prominent ones. She also acted alongside many famous actors like Iyabo Ojo, Biodun Okewo, Njoku, Halima Abubakar, Mary Remmy, and multiple others. One of her significant works is "Tinsel", the soap opera where she played a role of Chinny. Apart from that, she appeared in the comedy series Jenifa's Diary. Looks like whichever movie this woman is acting in, it is always a high-budget project with lots of first-class celebrities in it.
No one knows Moyo Lawal age for sure as she never revealed it publicly, but it is known that she celebrates her birthday on New Year's Day, January 1st. Every year she throws big birthday parties which get full reports in the media.
READ ALSO: Actress Moyo Lawal details how she was robbed in traffic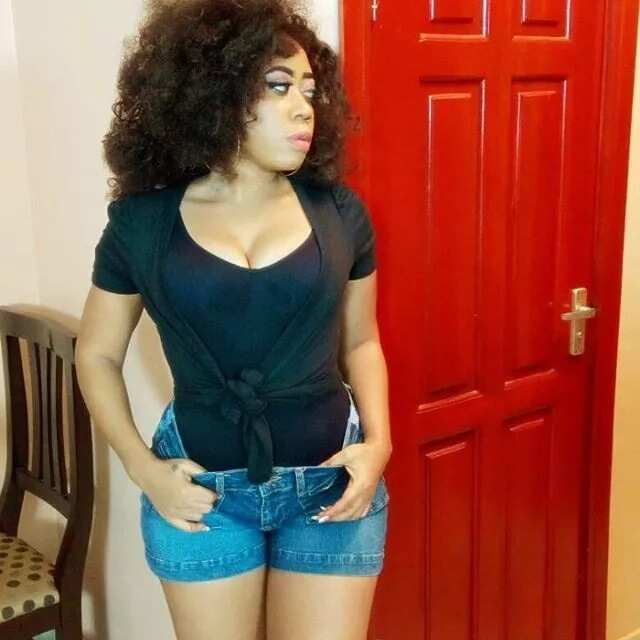 Why does Moyo Lawal cause controversy?
Lots of people are convinced that Moyo Lawal's beauty is not natural and she had plastic surgery. Except that, she is often criticized for being too confident about her body and showing it off publily by sharing quite revealing photos. However, the rumors about surgery were never confirmed by Moyo herself and did not have any official proofs. She even denied some of them on social media. Besides, many fans love and admire her for being fearless and always ready to stand for herself, and are amazed by her body confidence. This is inspiring to lots of people who are interested in celebrity life, especially those who have hard time believing in themselves.
Moyo herself says that every good girl has a naughty side, and there is nothing wrong with it. She is neither ashamed of speaking up her mind in the interviews and being honest with her fans nor is she ashamed of posting revealing pictures of herself.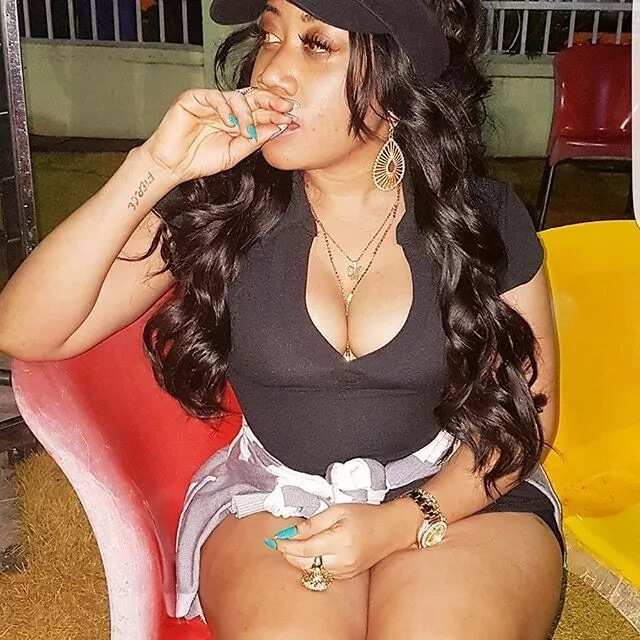 Moyo's personal life is not easy – she lost her mother in 2013, who was buried in Ikoyi according to Muslim rituals. After her mother's passing, Moyo Lawal proceeded to honor her memory by donating money to charity and giving food to the poor people in the streets.
In the recent interview, Moyo Lawal confessed that she dreams of finding her perfect person to start a family with and have kids. She said that she wants to do it to make her father happy since he always wanted grandchildren. But she also revealed that she is under pressure because so many people are encouraging her to find a suitable partner, and she is convinced that everything will happen when she is ready to become a wife. She believes that both sides have to try and maintain the happy marriage. Still, she would love to find her ideal partner as soon as possible and is hoping to pursue a union like Kanye West and Kim Kardashian.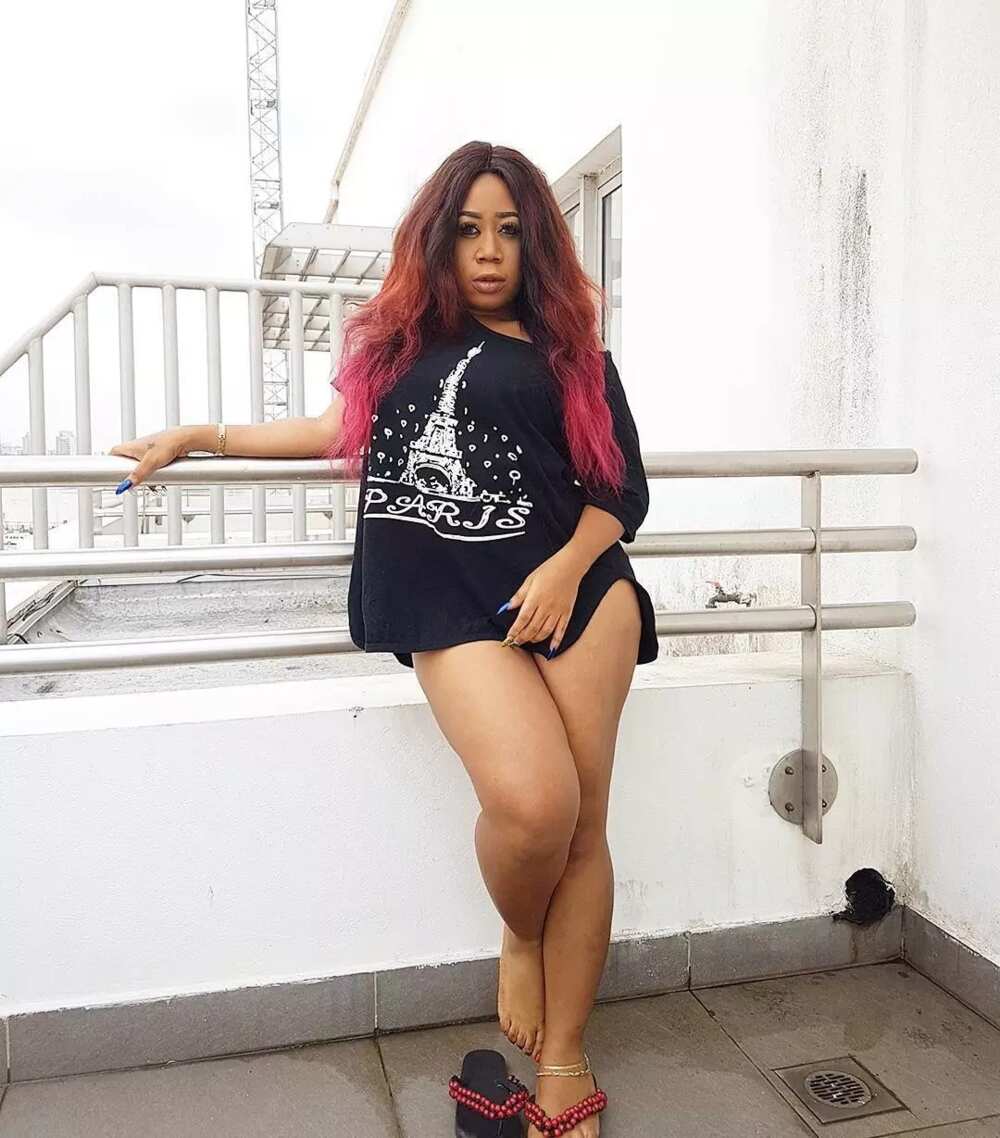 Apart from that, there have been reports of Moyo Lawal being severely depressed. That was after she posted a photo of herself in tears, saying that her mind was asking her to die. Many fans assumed that Moyo Lawal was suicidal and even attempted to kill herself. But soon enough she returned with a new post, saying that she has some depressive thoughts, but she would never attempt anything further because she has a great life and incredibly supportive family.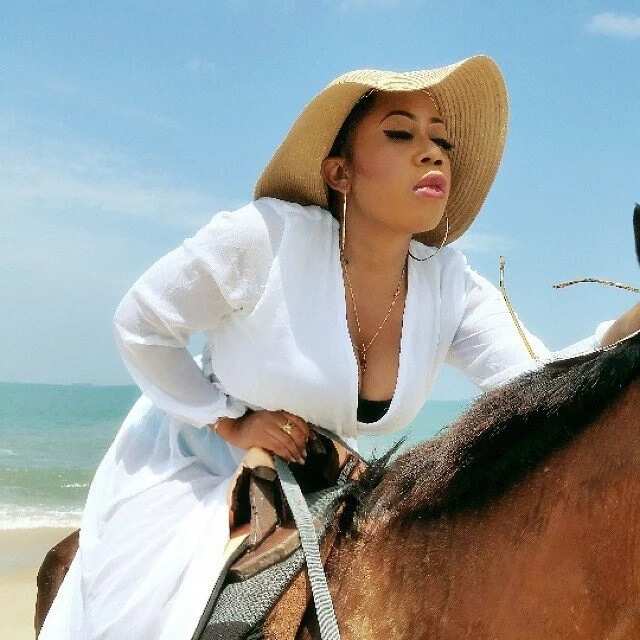 She also once mentioned that she does not understand why people call her hot when she considers herself really far from that. Fans of Moyo Lawal were left to wonder if the notable actress really has a low self-esteem which she covers with confident photos and direct interviews or she is just speaking this way to get more compliments. Either way, Moyo Lawal is a really mysterious person, and the sassy passionate woman we usually see in the interviews might not be the real her at all. As we have already seen, she has an insecure and vulnerable side that she tries to reveal only to her family and closest friends.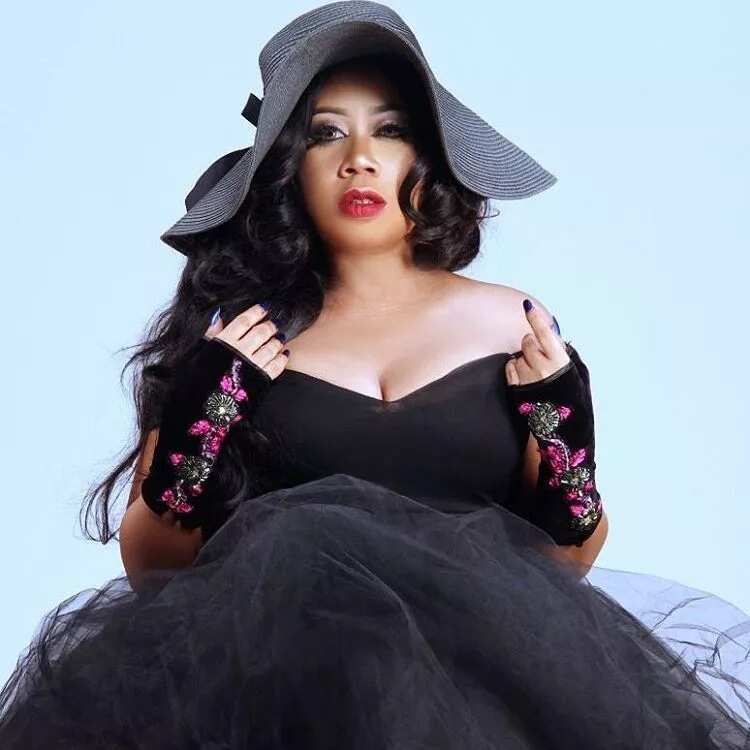 You have found out more about the inspirational Nollywood actress Moyo Lawal. Hopefully, all of Moyo's dreams will come true in the nearest future: her depression will go away, she has more prominent movies to star in, and she will find her special person that will make her happy. After all, she deserves being with someone who will love her for who she is.
READ ALSO: Moyo Lawal responds to rumours that she wanted to take her own life