Average cost of living in Nigeria
When setting up a budget for a week, a month or even longer, every citizen has to put the cost of living in Nigeria into consideration (average amount spent on food, transportation, housing, etc). This article will review the current cost of living for the average Nigerian.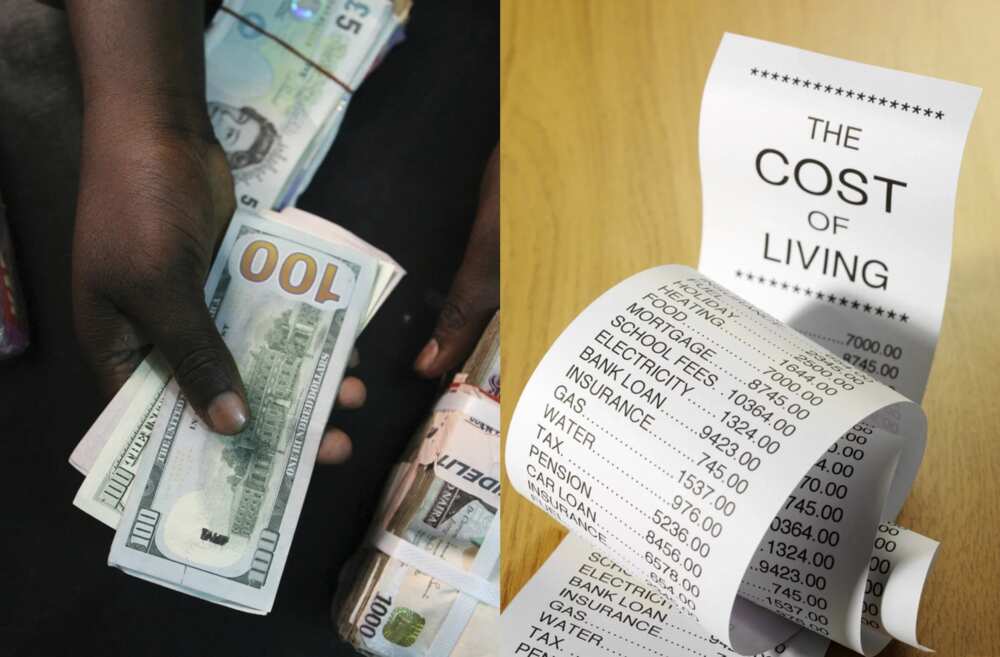 If you are not well informed about the cost of living in your country, it may lead to the accumulation of debts and unpreparedness for changes in the prices of the goods. When going shopping, it is always a good idea to have extra money, so that your plans do not spoiled by unforeseen circumstances.
Lagos and Abuja are the largest urban centers in Nigeria; they are also two of the most expensive places in the world. Despite the fact that it is easier to cover current expenses in small towns and rural areas, these expensive cities still remain significant due to the complicated economic situation of the country. Many Nigerians believe that there are more possibilities and job opportunities in big cities.
Thanks to the oil boom of the 1970s, the conditions in the big cities improved significantly. However, it has since deteriorated due to the population growth, inadequate planning by the government and other negative factors.
The unfavorable state of the economy entails a rapid aggravation of recession and an increase in prices of goods in local markets. Now we can also observe the impact of inflation on the cost of living in Nigeria. This is an irreversible process because increased prices never go back down. Such changes can be stimulated by shifts in exchange rates.
READ ALSO: Richest local governments in Nigeria - Top 5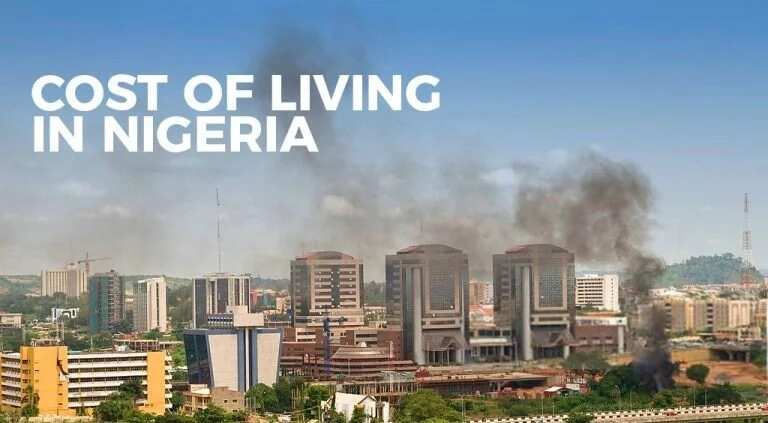 We have done a small research for you and have analyzed data gotten from numbeo.com, tolet.com.ng and expatistan.com. Let us take a closer look at the cost of housing, transportation, education and food, which modern Nigerians have to deal with.
Cost of housing
Generally, the cost of housing depends on the area in which the property is located. The cost of rent in urban and prestigious areas can be quite high, and you can save money by choosing cheaper locations. It all depends on whether you are interested in luxurious or modest housing.
To evaluate domestic prices, let us compare them with foreign standards. For example, when compared to India, real estate in Nigeria is 166% more expensive; however, it is 53% cheaper than in the US.
Renting a small apartment in a city can cost up to N1m, while a bigger furnished apartment in an expensive or normal area could cost you from N2.5m to N4.4m a year. It all depends on which area you choose. If you want to buy an apartment in the center of a city, it may cost you in average N365,733.33 per square meter. An apartment outside the center will cost you less, in average, about N196,666.67 per square meter.
Cost of transportation
This indicator also plays an important role in calculating the cost of living in Nigeria. Public transport is usually expensive in developed cities and cheaper in rural areas. At any point in the country, cost of transportation depends on the change in oil prices and exchange rate.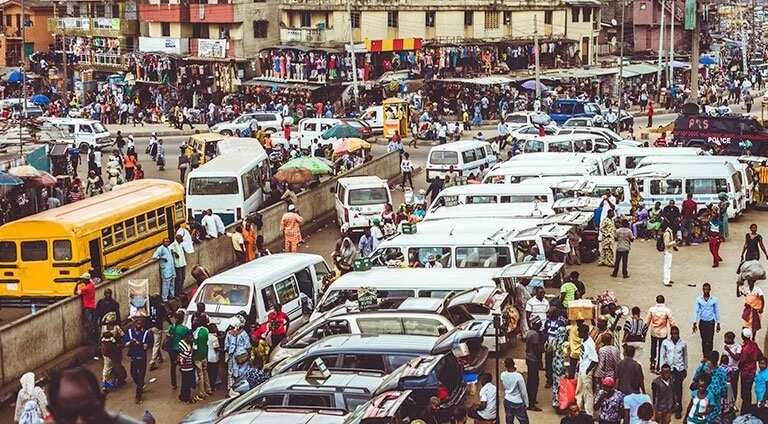 One liter of fuel (petrol) costs N145 and the average cost of public transport is about N100 - N200 in modern cities and N50 - N100 in less developed areas.
If you want to use a monthly pass, you could get one for N9500 - N20,000. An average taxi trip costs about N200 - N400 per km and N1000 - N3000 per hour of waiting.
Would you like to buy own car? A Volkswagen Golf costs between N1.9m - N6m and a Toyota Corolla costs about N2.5m - N11m.
Monthly cost of utilities
Nigerians spend about N8,500 - N20,000 monthly to enjoy a basic level of comfort (water, electricity, garbage, cooling, heating).
Prepaid mobile tariff costs about N15 - N50 for one minute, and internet of more than 60 Mbps costs about N1000 - N30,000.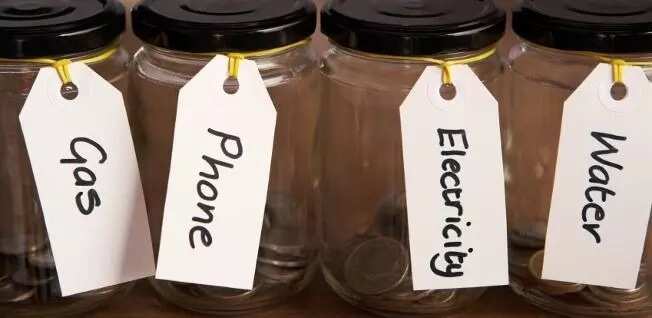 Entertainment and sports
Of course people do not spend money on just basic needs, they also need entertainment and sports activities to make life more pleasant.
An adult who attends a fitness club would have to spend N5000 - N20,000 per month. 1 hour of using a tennis court on a day off costs up to N2000.
The price of a cinema ticket is between N1000 - N2000; a visit to the theater will cost N5200 for 2 persons.
Cost of education
In every family where there is a little child or adolescent, it becomes important to factor in the cost of education along with prices of food, clothing and housing.
Education in private schools is more expensive than in public institutions. Fees for private primary classes will cost about N30,000 and if you want to send your child to an international school, you will have to spend about N45,000 - N2m. Everything is much simpler in public schools because just N5000 could pay the fees. .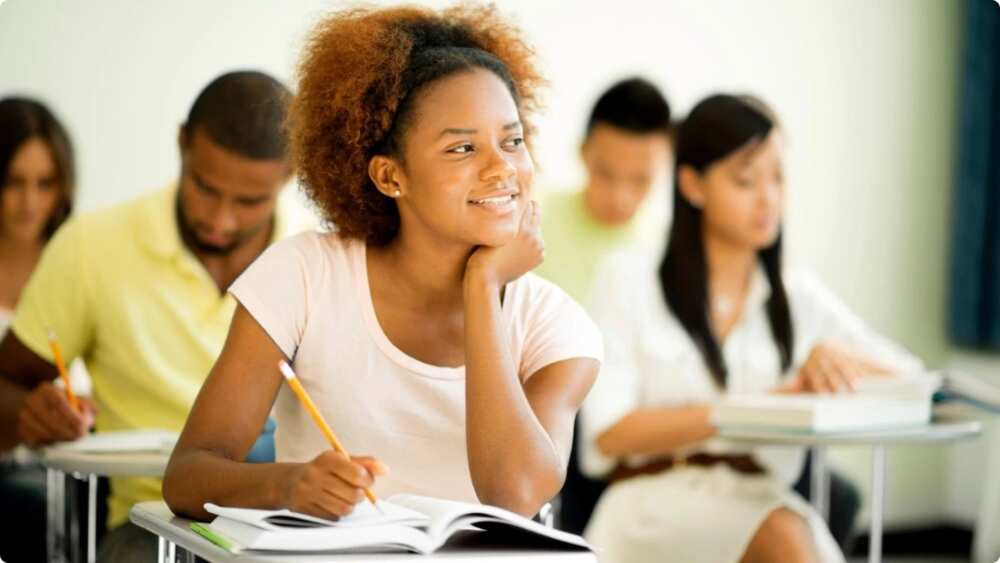 One pair of jeans trousers cost N2500 - N15,000 and if a girl wants to buy a summer dress, she should prepare to spend about N7000 - N15,000. A pair of Nike sneakers costs N8000 - N25,000. Men's business shoes cost N12,000 - N40,000.
Personal care
Sometimes health wanes and you need to be ready for such cases. Medicines for a 6-day course of cold treatment cost N1400 and 12 doses of antibiotics cost N1400.
A 15-minute medical consultation on average will cost N6900, although this figure may vary in different regions and clinics.
You should not forget about personal hygiene. A box of 32 tampons costs N1300. The price of a 50ml deodorant is about N854, 400ml shampoo - N1300, toilet paper (4 rolls) - N412 and toothpaste - N335. The cost of men's haircut is about N1400.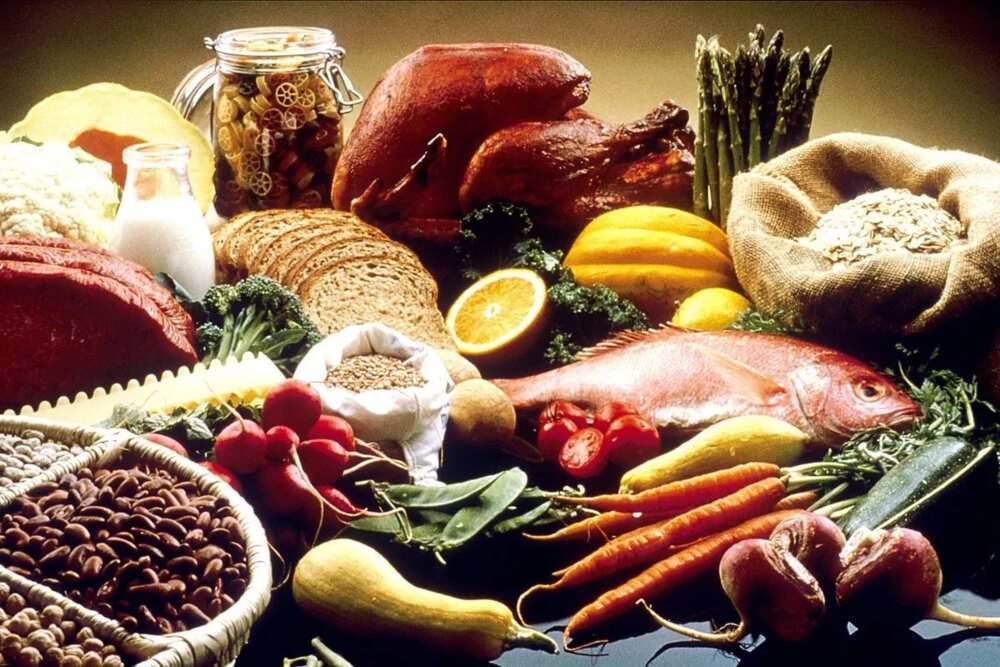 Cost of food
Due to the economic recession, products have become more expensive lately. Below is the cost (in Naira) of the main kinds of food that Nigerians buy in Lagos:
A kilo of tomatoes - N400 - N1000
Box of iced fish - N10,000 - N19,000
Bag of onions - N18,000 - N20,000
Bag of rice weighing 50kg - N15,500 - N40,500 (depending on the type of rice)
A dozen of eggs - N600 - N650
A bag of beans - N17,000
A bag of pepper - N6000
10 liters of peanut butter - N6500 - 7000
5 liters of palm oil - N2200
A tuber of yam - N400 - N800
A carton of noodles - N1500 - N1800
1 liter of milk – N490 - N680
1 kg of cheese – N1500 - N4000
1 kg of apples – N600 - N1200
1 kg of banana – N300 - N700
1 kg of oranges – N200 - N1000
1 kg of potatoes – N300 - N800
1.5 liter of water – N100 - N200
If you want to eat in an inexpensive restaurant or order food with delivery, you need to budget about N400 - N500. Gourmets who want a three-course meal in a luxury restaurant may spend up to N10,000.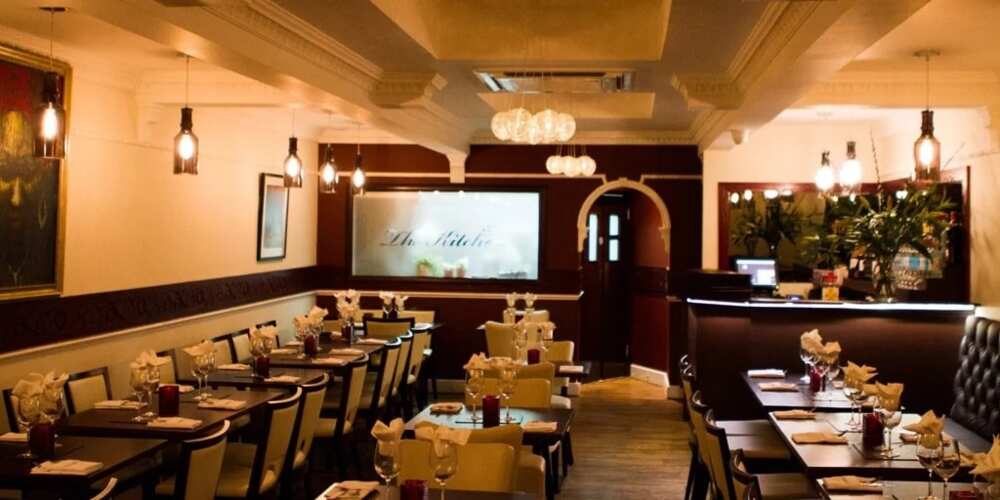 Which state has the highest cost of living in Nigeria?
Most people in our country are either wealthy or living in abject poverty; you are either a fabulously rich man or you are thinking about how to manage your money until the next pay day.
As mentioned earlier, the region in which you live has significant influence on your cost of living. Let us consider 4 cities with the most expensive cost of living.
Enugu
To rent a 45 square meters flat in this coal city you have to spend N80,000 a month. If 2 people live in such an apartment, they should have another N20,000 for utilities.
12 eggs cost an average of N550 and a bottle of high-quality red wine will cost you N2500. Doctors provide paid consultations for about N2750 for 15 minutes.
Lagos
It is no surprise that Lagos is on this list. This city is well known for its high cost of living. To rent a room of 85 square meters, you need to spend N448,000.
However, if you go for an option in a less expensive zone, N310,000 can be enough. If 2 people are to occupy the house, they would have to budget N32,000 for utilities.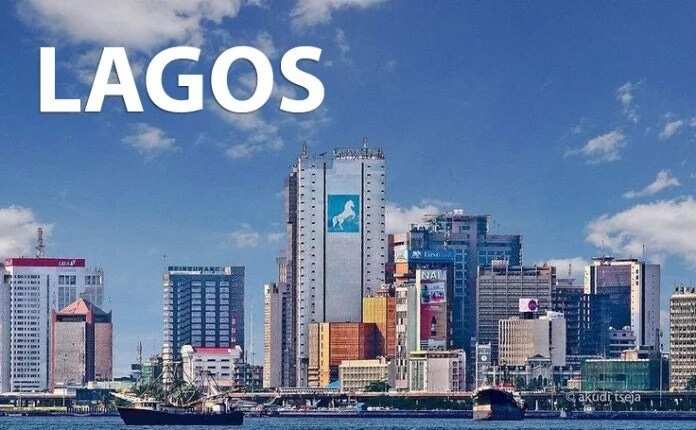 Traveling in a taxi for 8 kilometers will cost N3600, medical consultations lasting for 15 minutes will cost N8350.
Given all of above, the phrase that everything earned in Lagos stays there also seems quite plausible.
Benin City
Life in the capital city Edo state also requires serious expenses. To buy 12 eggs, you will have to spend N1500.
If you and one other person want to go to the cinema, be ready to part with N3500. You can only find more expensive prices in Abuja.
However, it is difficult to say that all products and services in Benin city are more expensive than in other regions; it is possible to buy a lot of cheap products here. You can go to a supermarket in the city without fear of spending half your salary on milk, tomatoes and potatoes.
Abuja
It is not easy to live in the federal capital of Nigeria if you do not know how to make money and are not willing to spend them in large numbers. Housing and food are quite expensive here.
For example, 12 eggs cost N742 and half a kilo of chicken fillet without bones cost N1400.
Rent is about N600,000 - N7.2m for an apartment of 85 square meters. In less prestigious areas, you would have to spend only N335,000 - N4m.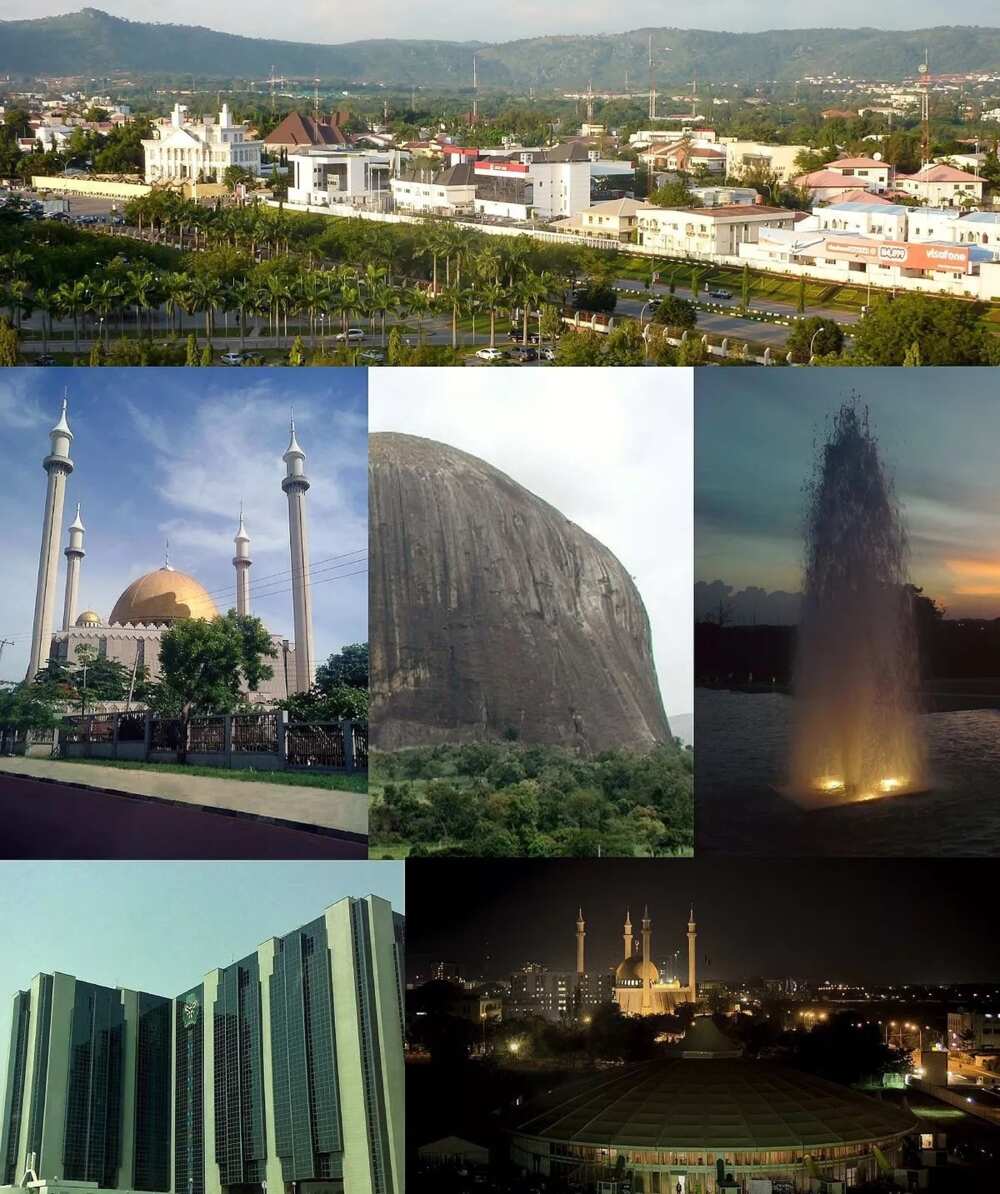 However, taxis are cheaper here than in Lagos. On a working day, you can travel 8 kilometers for N2700.
The doctors charge about N5000 for a 15-minute consultation.
Financing and salaries
Most Nigerian citizens receive salaries in naira; an exception may be some transport companies where foreign currency is used.
A study conducted on employment showed that vacancies in our country can be divided into 23 categories depending on salary rates, so it is difficult to judge the overall financial well-being of the population without general information.
A serious problem of Nigeria is that salaries are not paid on time. It is known that in some states employees wait for their well-deserved money for more than 3 months. The population has to face serious problems, especially those people who have only one source of income.
The minimum wage recommended by the government N18000 and some parastatal organizations pay their workers N50,000 monthly.
The average resident of Lagos state spends N1000 daily to cover the costs of transportation, food, utilities and housing; so how can a person survive on only N18,000 per month? This is one of the lowest minimum wages in the world, so we cannot count on the government. Everyone survives on his own.
We wish you good fortune and hope you can always afford those pleasant little things that make your life happy.
READ ALSO: The Poorest State in Nigeria 2017
Source: Legit.ng