Dochase disrupts advertising landscape with new technology
Big brands and small businesses now have the advantage of reaching their target customers directly via an advertising platform - Dochase. This technology uses big data (data sets that reveal people behavioural pattern) to determine their products preference.
"They (Internet users) have high potentials of clicking those adverts because it relates to either what they've looked for before or it relates to their interest," co-founder of Dochase, Chibuike Goodnews said.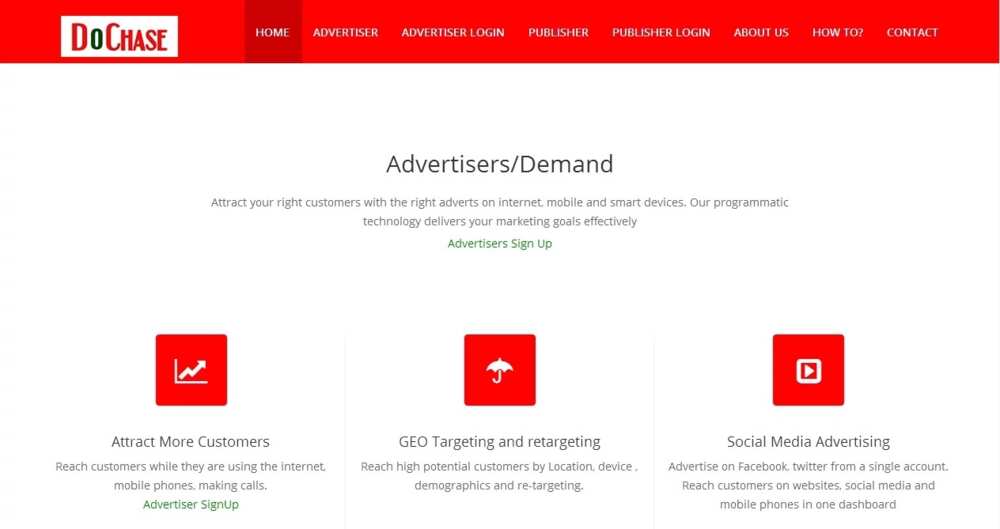 Unlike traditional adverts which is expensive for smaller advertisers to afford, Dochase takes in smaller advertisers and boost them into the internet to reach customers.
Chibuike said while popular digital adverts require advertisers to have websites before running their campaign on different media platforms, Dochase give them the same exposure even without a website, especially for artisans and professional service providers.
"You can use your blog, you can use your phone number. Once people click on your advert, it displays your phone number and they put a call to you.
"Think of a makeup artist residing in Ikeja who wants people living around Ikeja to patronize her. She doesn't need a website. All she needs is the banner bearing her phone number. The advert appears on publishers websites, which include leading websites in Nigeria, US and other parts of the world. The customer sees the makeup that the artist has done and put a call across," he said.
"The small businesses just want people to call them. They don't have enough resources to build websites or e-commerce shops. They want people to call them. Hey I want you to come and do makeup for me. My car is down I want you to come and repair it."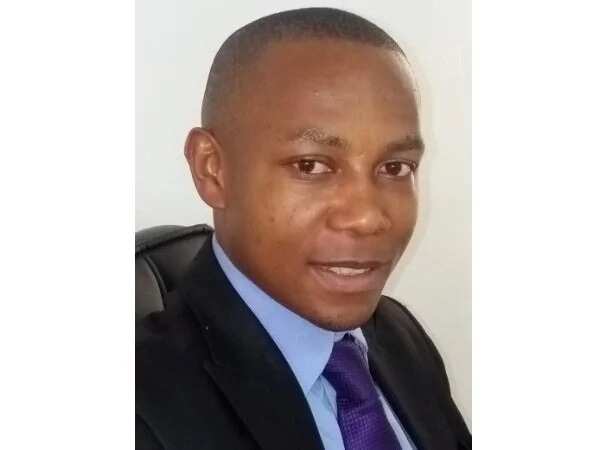 Chibuike said Dochase has access to over 100 million customers monthly in top places where people go to read news, sports, or generally browse.
"For an advertiser that is placing advert on Dochase, he is sure to have wide reach on top media. In addition to wide reach, he is going to reach the actual people who really need his product. He's going to spend money to only those actual people as against throwing money to every kind of person," he said.
Dochase is a self-serving advertising platform with focus on Africa. It led in Nigeria by Chibuike and Saint-Germain, two young Nigerians.
Advertisers can sign-up on www.dochase.com and create their campaigns, determine how much they want to spend on their advert campaign and upload the banner.
[Sponsored]
Source: Legit.ng