What is Evangelism and what importance does it carry today?
It is the goal of many Christians to spread the Christian gospel by personal witness or public preaching. This is what constitutes evangelism. Staunch Christians and clergymen are encouraged to share Jesus Christ with people who do not know Him yet.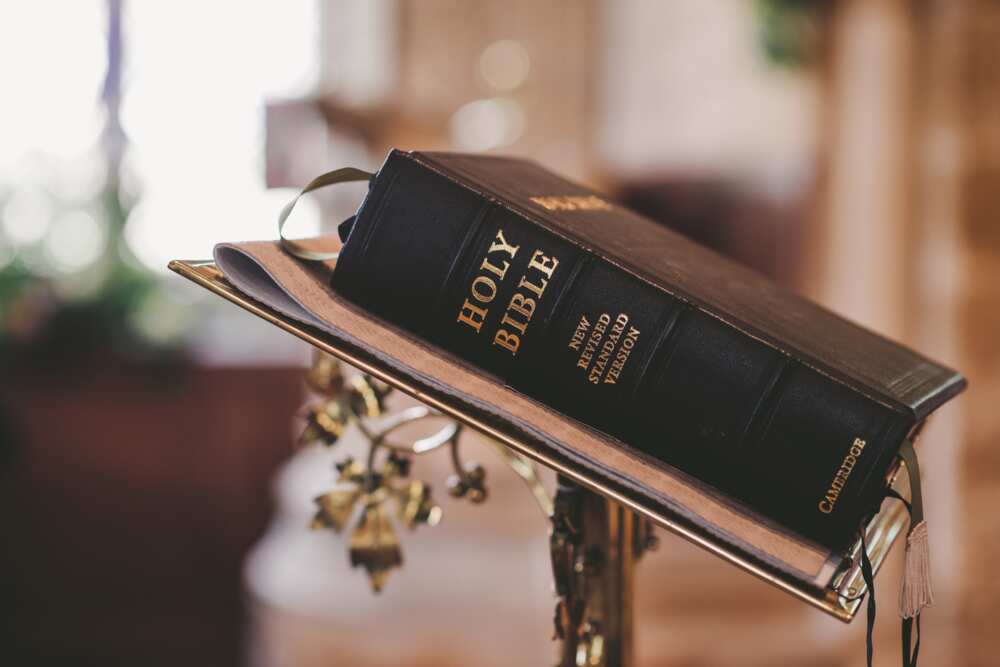 Did you know the word evangelism comes from the Greek word euangelizomai (εὐανγέλιον)? Euangelizomai means to preach the good news.
Evangelism: meaning and importance
Evangelism is one of the most important aspects of Christianity. It involves sharing God's love and compassion with others and helping them on their journey toward faith. Discover what it is, its types, and its benefits.
What do you mean by evangelism?
In Christianity, the meaning of evangelism is the act of preaching the gospel. The intention is to share the message and teachings of Jesus Christ, especially among those that do not know him yet.
Christians who specialise in evangelism are called evangelists. They serve in their home communities or away from home as missionaries.
They achieve their goal through sharing scripture, encouraging people to attend religious services, and offering spiritual guidance and counselling.
Types of evangelism
There are many different ways to evangelise, and none is superior to the other. One's personality, gifts, and circumstances should be considered when choosing a method.
One-on-one or personal evangelism
Personal evangelism is the most common form of evangelism in the present-day world. It involves talking to someone about Jesus or the gospel in a one-on-one setting. It can be conducted in a formal setting, e.g., during Bible study, or informally, e.g., sharing a testimony with a friend.
Mass evangelism
In this type, spreading the gospel takes place in a large group setting, e.g., a crusade or rally. It usually involves a powerful message designed to reach as many people as possible in a short amount of time. It is sometimes called street evangelism.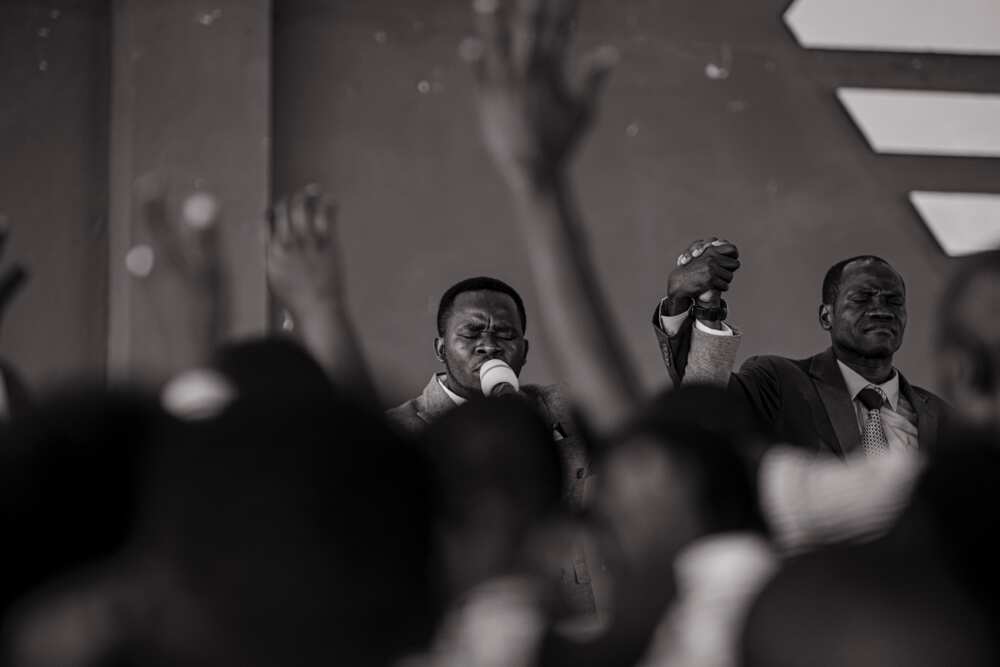 Door-to-door evangelism
This method involves going door-to-door in your community to share the gospel with others. It is a fantastic way of reaching people who may not have had another chance to spread God's word.
Friendship evangelism
In this approach, one develops relationships or friendships with others. Once the bond is created, they spend time with their friends and share their faith in an organic manner.
Media evangelism
In this approach, a person uses various forms of media to spread the gospel. The most commonly used media platforms are television, radio, and social media. There are many famous televangelists today, including Chris Oyakhilome, Chris Okotie, David Oyedepo, and T. B. Joshua.
Service evangelism
In service evangelism, one meets others' needs and shows them Christ's love through acts of service, e.g., feeding the needy and volunteering at a local soup kitchen. The gospel is shared as the acts of service are offered.
Prison evangelism
Prison evangelism involves sharing the gospel with inmates. It involves offering hope for a better future to people in prisons.
Hospitality evangelism
In this approach, one invites other people into their home and builds relationships with them. Faith is taught and shared as people get to interact and know more about each other.
Bible verses about evangelism
There are multiple evangelism scriptures in the Bible. These verses remind human beings of the importance of spreading God's word.
In his letter to the Romans, apostle Paul said it is the duty of Christians spread the good news about Jesus Christ to those who have not heard it.
There are multiple examples of evangelism in the Bible, and below are a few scriptures explaining its importance or how to spread the good news.
Mark 16:15: And He said to them, "Go into all the world and proclaim the gospel to the whole creation."
1 Peter 3:15: But in your hearts revere Christ as Lord. Always be prepared to give an answer to everyone who asks you to give the reason for the hope that you have. But do this with gentleness and respect.
Romans 10:10: For with the heart one believes and is justified, and with the mouth, one confesses and is saved.
Luke 19:10: For the Son of Man came to seek and to save the lost.
Isaiah 52:7: How beautiful upon the mountains are the feet of him that bringeth good tidings, that publisheth peace; that bringeth good tidings of good, that publisheth salvation; that saith unto Zion, Thy God reigneth!
Matthew 28:20: Teaching them to observe all things whatsoever I have commanded you: and, lo, I am with you always, even unto the end of the world. Amen.
2 Corinthians 5:20: We are therefore Christ's ambassadors, as though God were making his appeal through us. We implore you on Christ's behalf: Be reconciled to God.
2 Timothy 4:5: But you, keep your head in all situations, endure hardship, do the work of an evangelist, discharge all the duties of your ministry.
1 Corinthians 1:17: For Christ did not send me to baptise, but to preach the gospel—not with wisdom and eloquence, lest the cross of Christ be emptied of its power.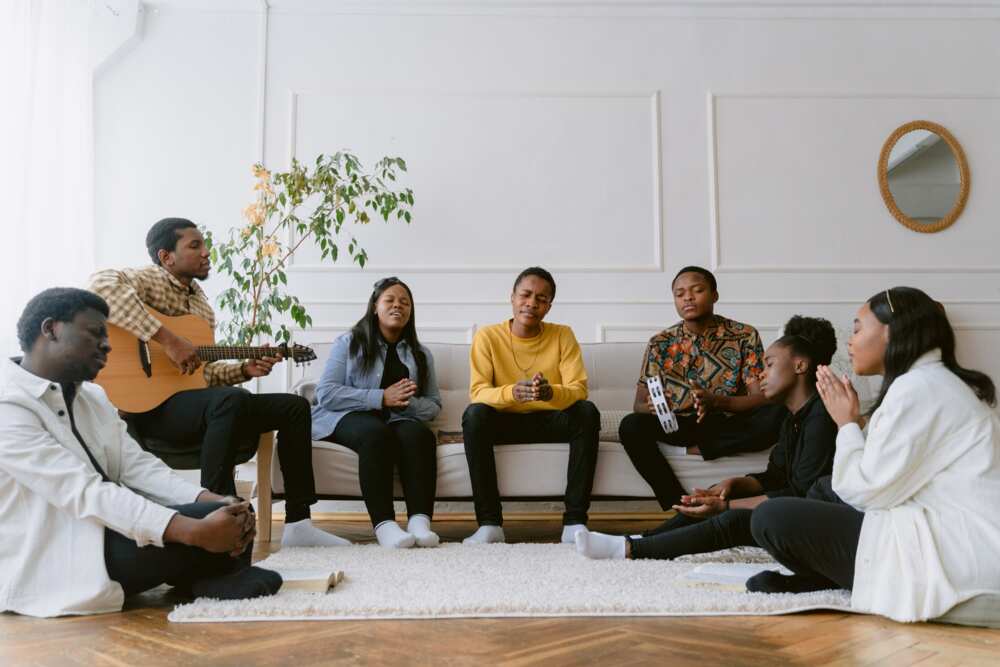 Importance and benefits of evangelism
Both Catholic and protestant evangelism are important among believers. Below are its benefits and importance.
It is important because Jesus commanded it. Christians are required to follow the path of Christ and do as He orders.
It helps keep the gospel central in the lives of Christians and their churches.
It deepens Christians' understanding of the most fundamental truths of the Bible.
Properly motivated evangelism grows Christians to grow in their love for God and their neighbours.
It prompts unexpected questions and objections from non-Christians, which can deepen faith.
It protects Christians from mistakenly assuming that those around them are saved. It inspires them to reach out to others to spread the good news.
It is the gateway of repentance and remission of sins.
It opens the door for healing to take place.
It unites all nations, races, tribes and cultures by reconciling all humanity to God through Christ.
What is the definition of evangelism?
Evangelism means preaching, announcing, or communicating the gospel of Jesus to others. It also involves sharing one's journey to salvation.
What are the 3 main types of evangelism?
Pulpit, passive, and aggressive planned are the three main types of evangelism. In the pulpit approach, a large group of people is preached to at the same time, while passive mostly happens in the workplace, neighbourhood, or home. On the other hand, aggressive planned evangelism involves walking up to a stranger and sharing the word of God with them.
What does Jesus say about evangelism?
Jesus says that evangelism is an important divine responsibility and is about increasing God's renown. An evangelist shares the good news and makes God's greatness known.
What is Evangelism Explosion?
Evangelism Explosion (EE) is a Christian evangelistic ministry and training programme. It trains people how to share their Christian faith and brings people from unbelief to belief.
Evangelism is a way for Christians to spread their faith across the world. It can be done in various ways, including street, prison, media, and door-to-door preaching.
Legit.ng recently made a population comparison between Christians and Muslims in Nigeria. Nigeria is Africa's most populous country, with millions of Christians and Muslims.
People are united by faith, regardless of racial, linguistic, or political affiliations. Nigeria has a diverse religious landscape, with Islam and Christianity being the most widely practised religions.
Source: Legit.ng