PowerGas partners Delta state on 'Gas to Power' project
Availability of power is the key requirement for any growing nation in the modern world for it to succeed in industrialization, yet generating and distribution of power has been a major challenge in Nigeria.
However, PowerGas has come up with a sustainable solution to the power problem facing industries and other estates with its Gas to Power infrastructure for Industries & Manufacturers.
During the Virtual Gas to Power Summit hosted by PowerGas, at the Government House in Asaba (Delta State), it was revealed that the most efficient and cost effective way to generate power is through Natural gas which is readily available in Nigeria. Nigeria is the 9th largest gas reserve holder in the world with about 190 TCF of natural gas.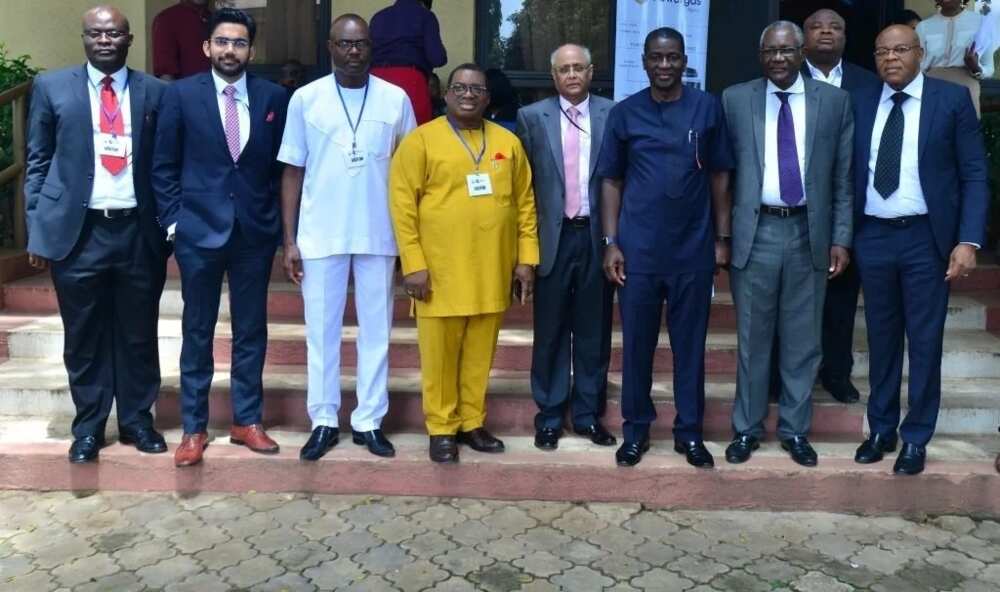 The basic objective of the Gas to Power concept is to convert gas into electricity for not only businesses but households, in a more efficient and economically feasible way depending on local dynamics. This is a clean power solution when compared with other power solution which has caused a lot of pollution and hazardous to nature.
Chief of Staff (Special Duties) to Delta State, Honourable Tam Brisibe who represented the Executive Governor of Delta State, Senator Dr. Ifeanyi Authur Okowa said "Contrary to Popular opinion, Nigeria is more of a gas state than a petroleum state and if the needed attention is given to Nigerian gas as it is given to the petroleum, the income and revenue that will be generated form it will make income generated from crude oil a child's play." Brisibe encouraged the Federal Government to harness the resources available in the form of natural gas in other to have more gas related industries; he also thanked Power Gas that where public power supply has failed power gas is bringing succor to industries that spend huge amount of money on diesel engine power supply.
In his welcome address, Chairman, Delta State Investment Development Agency (DIDA), Mr. Afam Anthony Obiago welcomed investors, entrepreneurs and business owners to the crucial summit. He revealed that Delta State is the largest gas producer in Nigeria with 40 per cent of entire gas in Nigeria comes from the state.
"With the Virtual Pipeline Technology, PowerGas will deliver natural gas to markets and industrial clusters, which is to customers and areas not reached by gas pipelines. PowerGas is a pioneer in the Virtual Pipeline Technology in Nigeria, leading the gas industry with its Compressed Natural Gas Technology (CNG)." He said.
While thanking DIDA and Delta State government for their support and partnership, the Managing Director of PowerGas Mr. Pulak Sen said, "The CNG technology is the compressing and containerizing Natural Gas to enable shipment to customers either through rails, roads or waterways in Skid tanks, which is in line with the National Gas Policy." Pulak added that the CNG is affordable, sustainable and a safe way to kicks-start the gas-based industrialization of Nigeria.
"PowerGas has shown confidence as it affects gas industry with the transportation of gas in tanks and not pipelines, investors need to come on board and key into the smart Gas to Power innovation. It has been established that CNG is the best and safe alternative to transport natural gas to places where gas lines are not readily available."
During Closing, Paul Nmah, Executive Assistant to the Governor on Investments and Promotions, DIDA, said that the main thrust was to create modern infrastructure development for industrial growth in the state. He further stated that the Government was focused on triggering and initiating investment in the state by giving the empowering conditions to organisations so they flourish and deliver the services needed.
The summit ended with a discussion session handled by a panel of seasoned professionals in the gas industry to enlighten participants and answer their questions. Present at the summit are business owners, managing directors of various organizations, bank officials, heads of parastatals, government officials amoung other dignitaries.
[Sponsored]
Source: Legit.ng