Types of environmental problems in Nigeria
Environmental problems in Nigeria pose a significant threat to the country and its population. There are many areas related to this problem that require increased attention and this article will address the most important ones.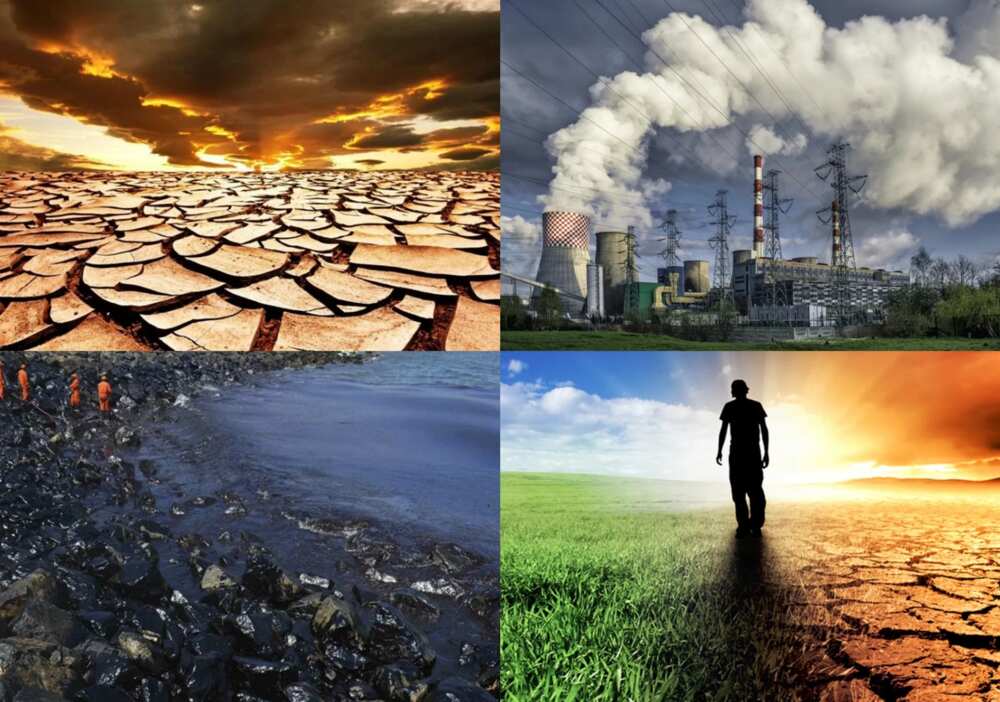 1. Oil spillage
Our country is a major oil producer. This is very good for our economy, but at the same time, it leads to serious environmental problems like water pollution in Nigeria.
The Niger Delta has become one of the dirtiest places on the earth since every year a huge amount of oil products are deposited there. A lot of farmers and fishermen live in this coastal territory and about 70% of the population rely on natural resources as their means of livelihood. Water pollution puts their health at risk. A 2011 study carried out by the UN on the effects of spillage in Niger Delta showed that majority of the locals in oil producing areas suffer from chronic diseases all their lives. The benzene level is 900 times higher than the standard set by world health authorities and oil was found at depths of 5 meters.
To clean up this mess will cost up to $1 billion. Significant harm to the Niger Delta is caused by activities of ENI and Shell companies, and over 600 contamination occur annually in the course of their; these adverse effects need to be dealt with promptly, but unfortunately it seems no one is interested in doing so.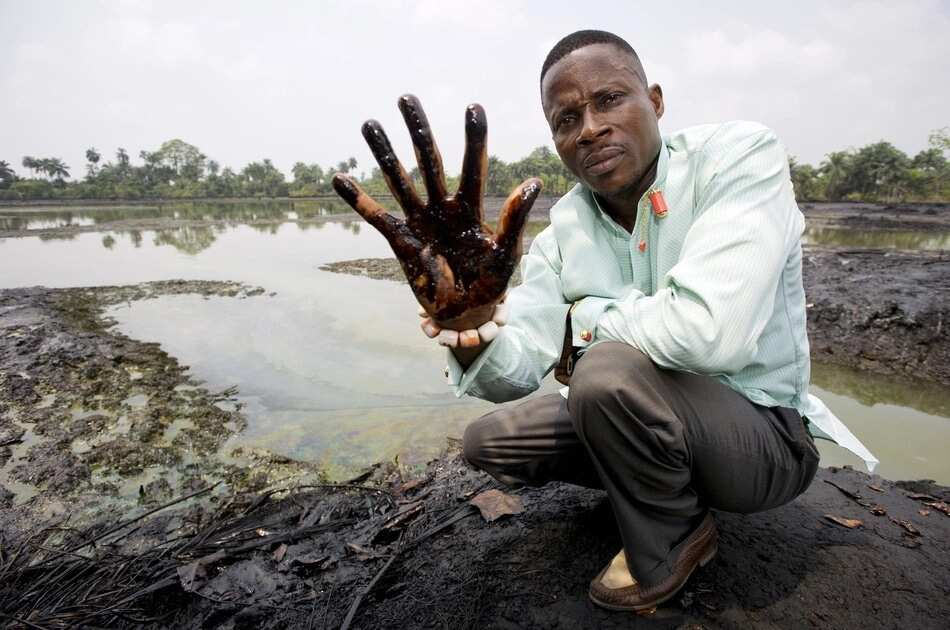 2. Air pollution in Nigeria
Even simple activities like breathing can become dangerous because of dirty air; this is one of the most serious environmental issues in Nigeria today.
Our country currently has a large number of power stations, most of which sprung up after 1990. Various industries in the country have developed rapidly and a lot of factories have been built, a lot of them are owned by American, Chinese and European companies who are not really interested in the problems of environmental pollution in Nigeria. The government as well, does not pay due attention to these phenomena. As a result, the pollution rate in the country has risen to 36%.
Every year more and more people die because of poor air quality; the figures on the adverse effects of air pollution are really scary because they show a steady rise in malaria and AIDS. A lot of Nigerians also suffer from cardiovascular diseases and have problems with their respiratory system.
READ ALSO: Types and uses of soil in Nigeria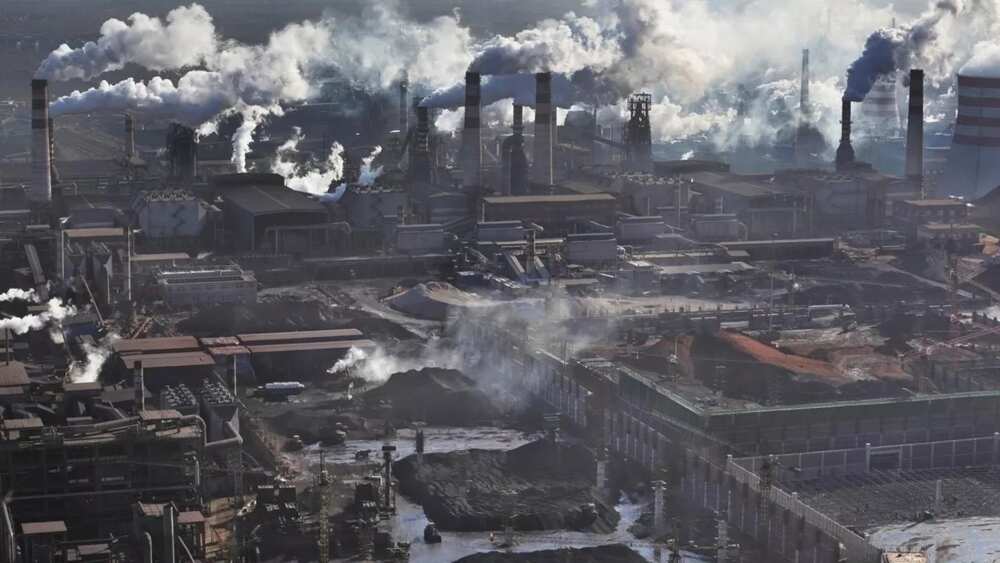 3. Harm to the vegetation and animal world
A significant part of the population thrives on nature and the products gotten from its gifts. There are many foresters, fishermen and artisans in Nigeria, however, more than 70% of our forest lands have been lost to deforestation, construction of settlements, roads and industrial facilities. As a result of this, a large number of animals and plants living in the forests have been lost, our climate has also been affected.
Nigerian authorities should consider preserving the forests and create new natural areas. At the moment in our country, there are a few reserves and national parks managed by the state and wildlife activities are supposed to be monitored by certain agencies. Despite this, people still abuse and exploit our natural resources every day.
Nigeria works together with Cameroon in protecting nature near Lake Chad. In addition, our country participates in an African environmental convention designed to save natural resources.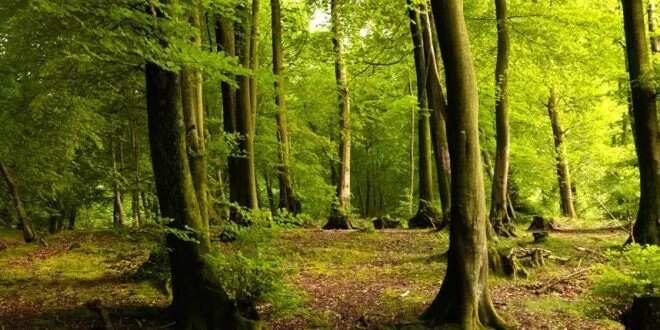 In different regions, farmers have been protecting the environment for centuries. To do this, several crops are planted on the field at once to give a uniform ground coat, reduce erosion and achieve higher fertility rates. Hedgerows are created, manure is used and steep slopes are terraced.
On one hand, agricultural and industrial enterprises can be considered the breadwinners of Nigerians, but on the other hand, their incompetent work harms nature. So it is very important that activities of farmers and building companies should be carried out in the best ways possible, otherwise, at some point, our country will suffer from poverty and malnutrition.
4. Desertification
In accordance with the definition of the United Nations, desertification leads to degradation of land in arid regions. There is 200-800 mm of precipitation a year in arid lands and such a situation could be caused by either natural factors or human activities. This phenomenon is a significant threat to the environment.
A study conducted in 1989 indicated that 30 million Nigerians live in desert areas; the level of desertification in different northern zones can be classified as moderate, heavy, and intermediate depending on the areas.
What causes desertification in Nigeria? The physical (natural) factor responsible is low level of precipitation, which is a natural tendency of territories where constant heat is observed. Some parts of the land are simply destined by nature for the destruction of biological potential, this could be changed, but the process is quite difficult and expensive.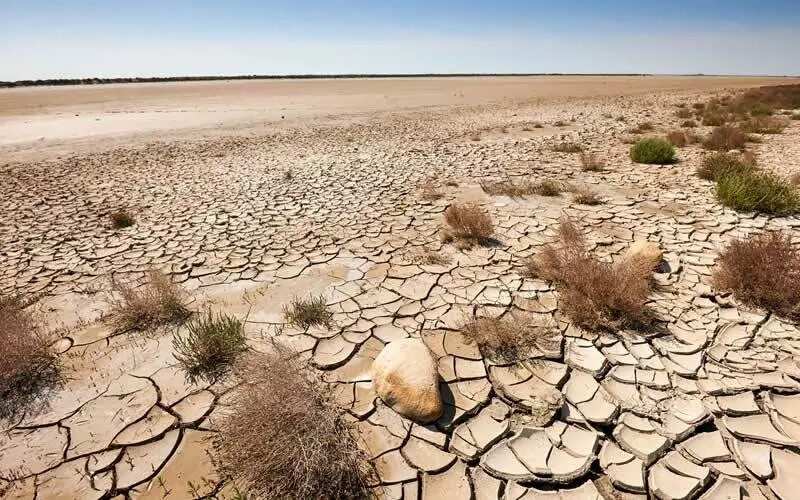 It is much easier to regulate anthropogenic impact. There is a good wisdom that purity remains in places where there is no rubbish. Sometimes people do not think about the harm that their social and economic activities bring. When woods are cut, the soil is depleted by over-intensive grazing and cultivation or humans engage in the extraction of minerals, we bring direct harm to the environment. The growth of population and number of animals in a weak territory only aggravates the problem. A fragile ecosystem cannot satisfy the demands of its inhabitants.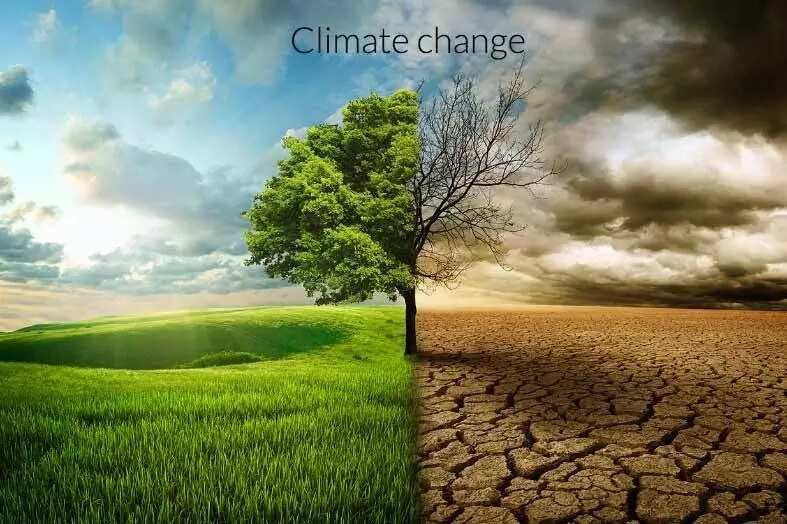 5. Climate change
The climate changes in not only Nigeria, but all over the world, is one of the biggest problems humans currently have. The factors that influence climate in Nigeria the most include the growth of population, geographic location, inadequate farming practices, and a large number of climatic zones.
It is to be expected that in the future climate change will seriously change the lives of Nigerians and affect the national economy. The consequences of climate change could be very displeasing and bring on things like drought, flood, erosion or hurricane. All these prospects make us think about how to protect ourselves.
The change in precipitation level will affect agriculture, as the harvest will decrease. In addition, there may be soil problems in coastal areas, as a result of which mass migration, civil unrest and mass conflicts may occur.
Lack of food fuels people's anger and militancy, when this is experienced amongst a rapidly growing population, the problem becomes even more serious. Nigerians will have to make significant effort to save food and clean water suitable for drinking.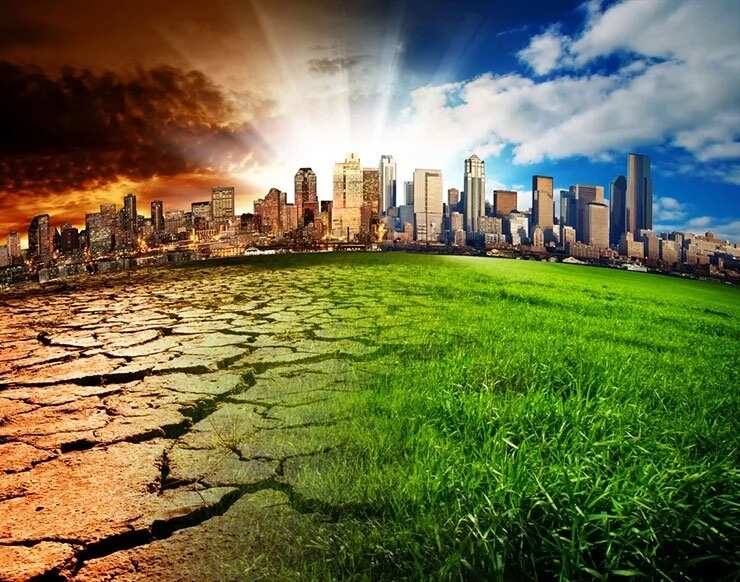 The situation seems quite depressing, and this is why there is need for active measures to be put into place. Each of the problems mentioned above is very serious and needs to be solved promptly; Nigerians must fight for a happy and safe future in full harmony with nature.
READ ALSO: Population of Nigeria by states: Latest data
Source: Legit.ng