Aso ebi styles for pregnant ladies 2017
Women want to look beautiful in any situation. In our article, we will talk about an amazing period in the life of every woman, the period of pregnancy. At this time women become even more attractive, soft, and also feminine. If you want to emphasize these features, read the article below. We will tell you about the latest aso ebi styles for pregnant ladies.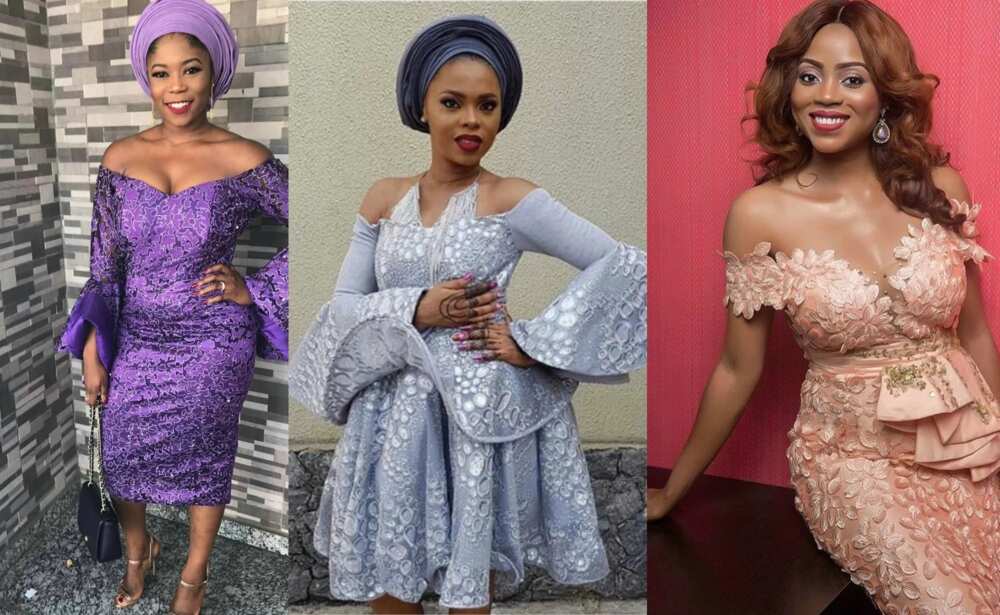 What is aso ebi style?
These are traditional dresses that can be found in the West African culture. They are worn at important events and ceremonies to show solidarity to national customs. Often, such dresses were worn to emphasize the wearer's involvement in a particular social group. When sewing, popular and affordable fabrics are used.
Nigerian aso ebi styles for pregnant ladies: сriterias of choice
With regard to aso ebi dresses for pregnant women, there are certainly a lot of options. When buying maternity gowns women should first of all pay attention to the colour, material, and style. The point is to be as comfortable as possible.
As for the second criteria, it is better to choose dresses sewn from natural fabrics in order to eliminate any inconveniences that artificial material can cause for the skin.
If you have no choice but to clothes made of artificial material, you should first check whether this attire causes irritation or allergic reactions.
READ ALSO: Bubu styles with Ankara 2017
Now, let's consider the most popular styles of aso ebi for pregnant women.
Tight-fitting dresses for future mothers
There are women that love to flaunt their pregnant belly and they love outfits that help them do this. If this is the case for you, then choose elastic and soft fabrics can be perfectly combined with ankara, as can be seen in the the photo below.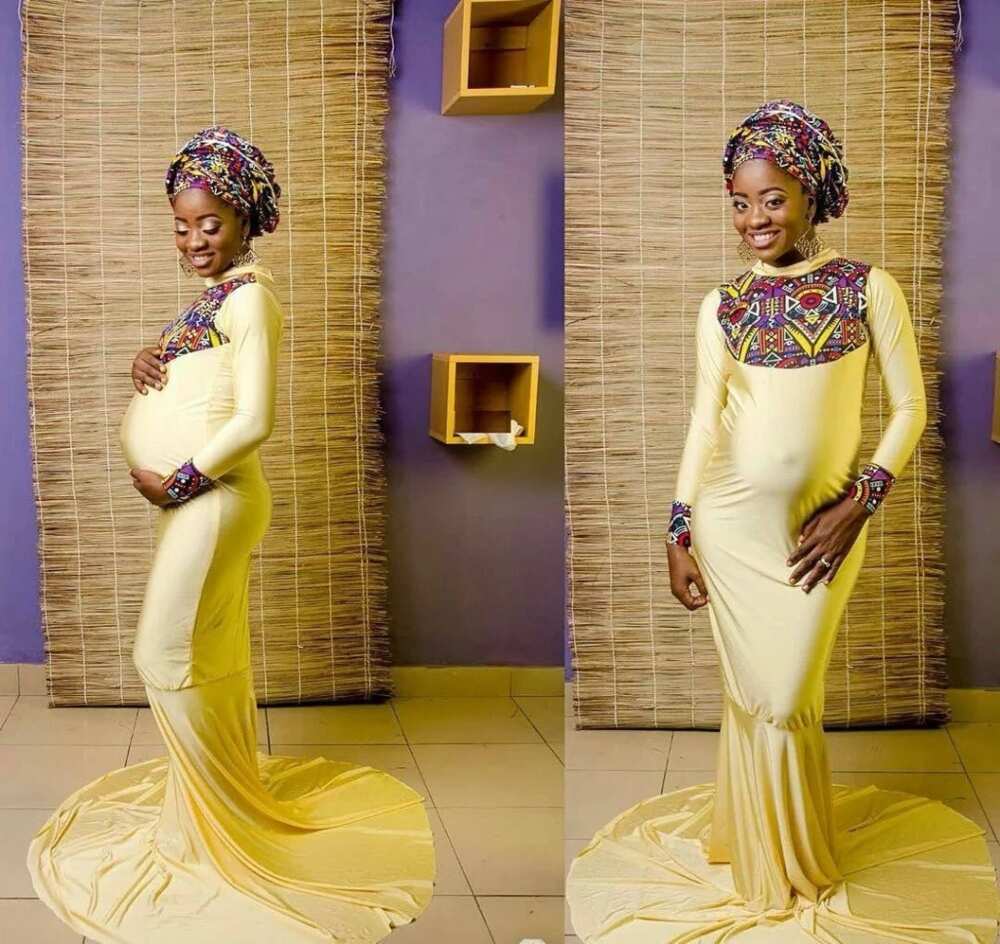 Mermaid style
If you do not want a long tight dress, there is a compromise solution for early pregnancy - a "mermaid" dress. Its smooth outlines, a skirt that expands from the knee level will create a beautiful look.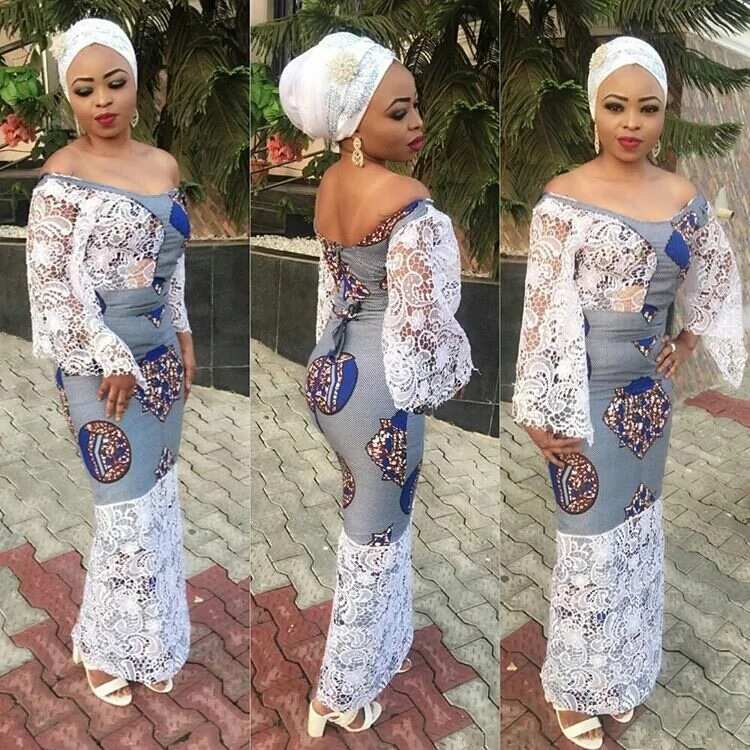 Choose a mermaid style without a corset. Take into account that this will not fit pregnant women with medium or large tummy, this style is only for early pregnancy.
Supplement this dress with a contrasting or matching headgear, handbag, and jewelry.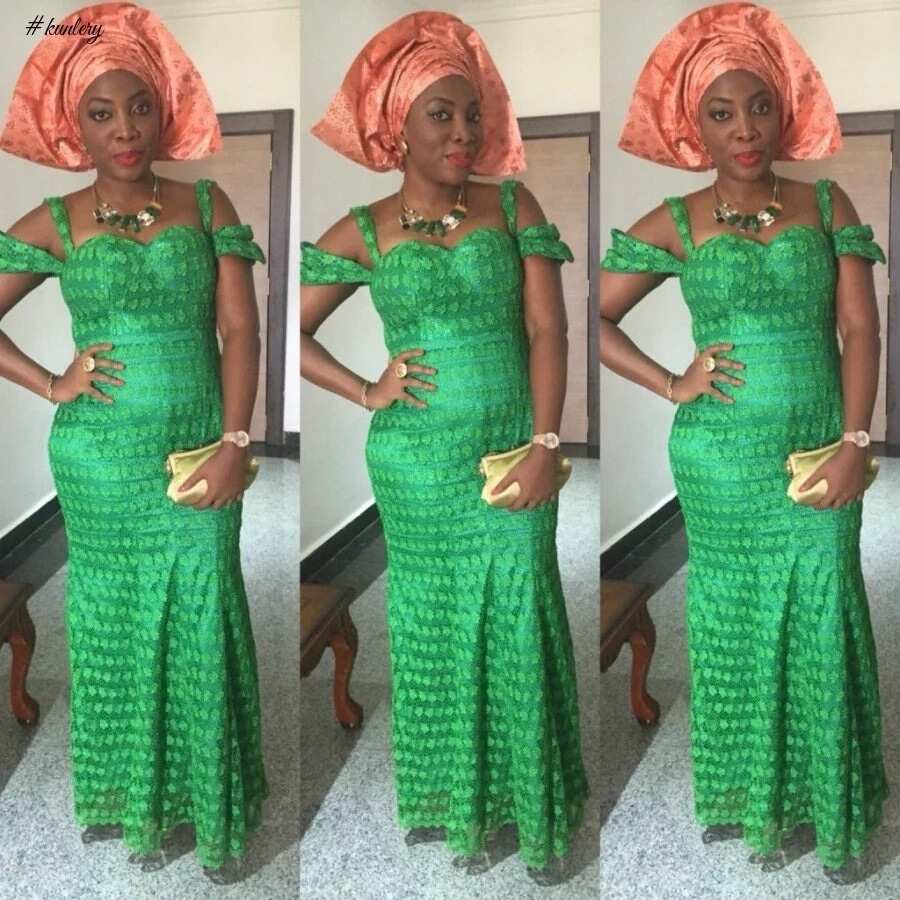 Free maxi dresses
These aso ebi dresses are characterized by an overstated waistline, which is desgned with a variety of ribbons, beads and other accessories.
The lower part of this dress freely and easily falls to the floor. Typically, such dresses clearly emphasize the bust. They also make women look taller which is important for pregnant ladies.
But then, the waist may be not emphasized at all. To feel completely free, many ladies choose casual fit dresses. Such dresses are perfect for the last months of pregnancy when the tummy becomes very round.
Many Nigerian ladies choose floor-length dresses, however, to show the beauty of the figure, come choose to make the knee-length style. In any case, a dress that expands to the bottom is very feminine and beautiful. Designers experiment with pockets, collar and flattering patterns on the fabric. Complement the dresses with shoes, bags, and gorgeous gele. The result is a stylish and fashionable combination.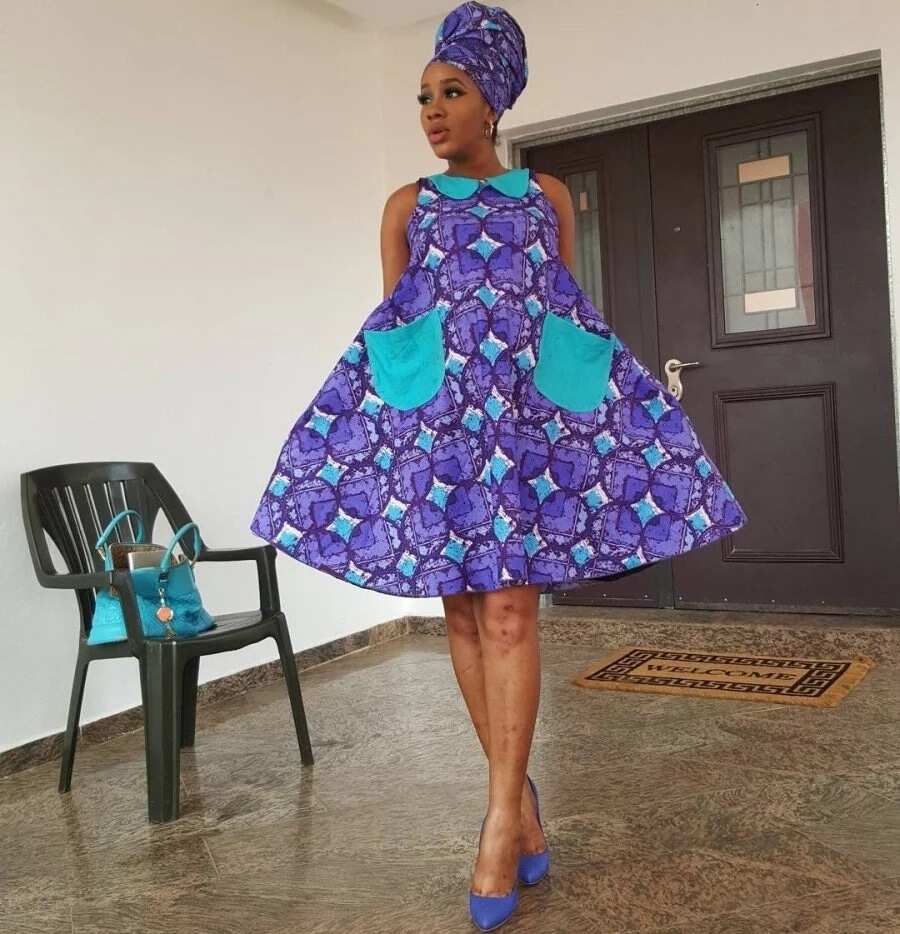 The A-shaped silhouette can be either be wide or almost straight. It all depends on what you want. The dress in the photo below is very comfortable. It can be worn casually or to an event. You can add beautiful jewellery and make up to glam up the look.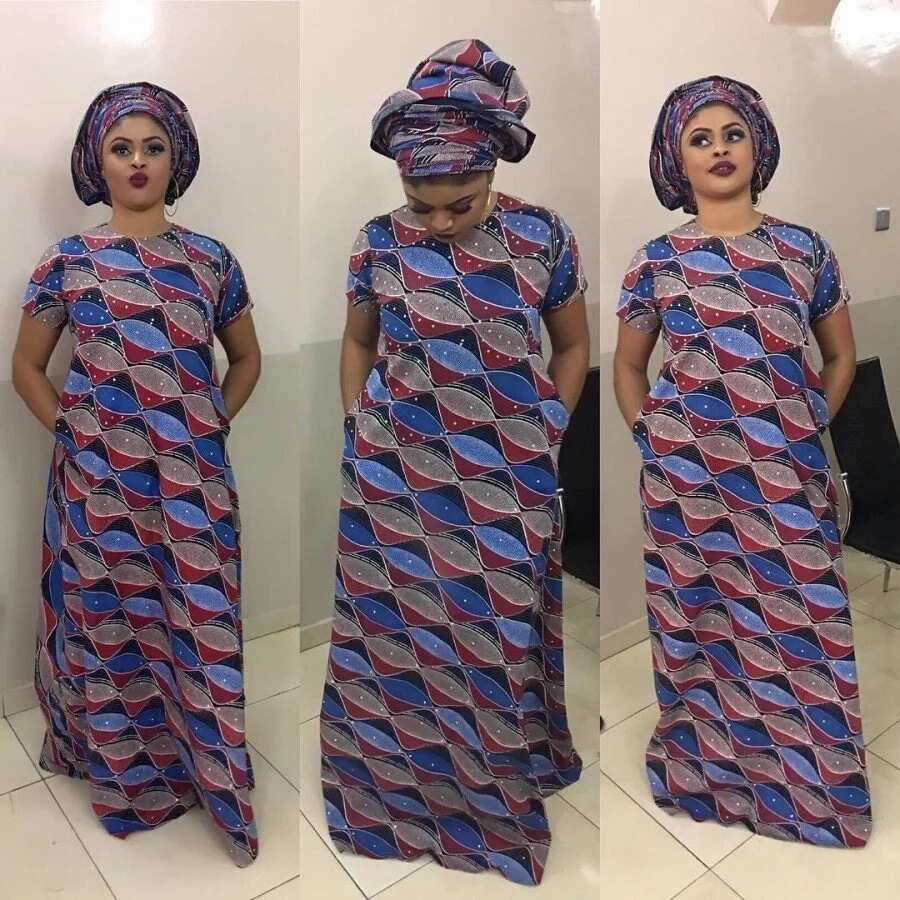 Evening dresses for future mothers
Being pregnant should not stop you from having fun and doing what you enjoy. An evening dress should for a pregnant lady should not only be beautiful but also comfortable.
For evening aso ebi dress, the top should be emphasised with an empire waist line. You can choose a design with beautiful frills to disguise the belly.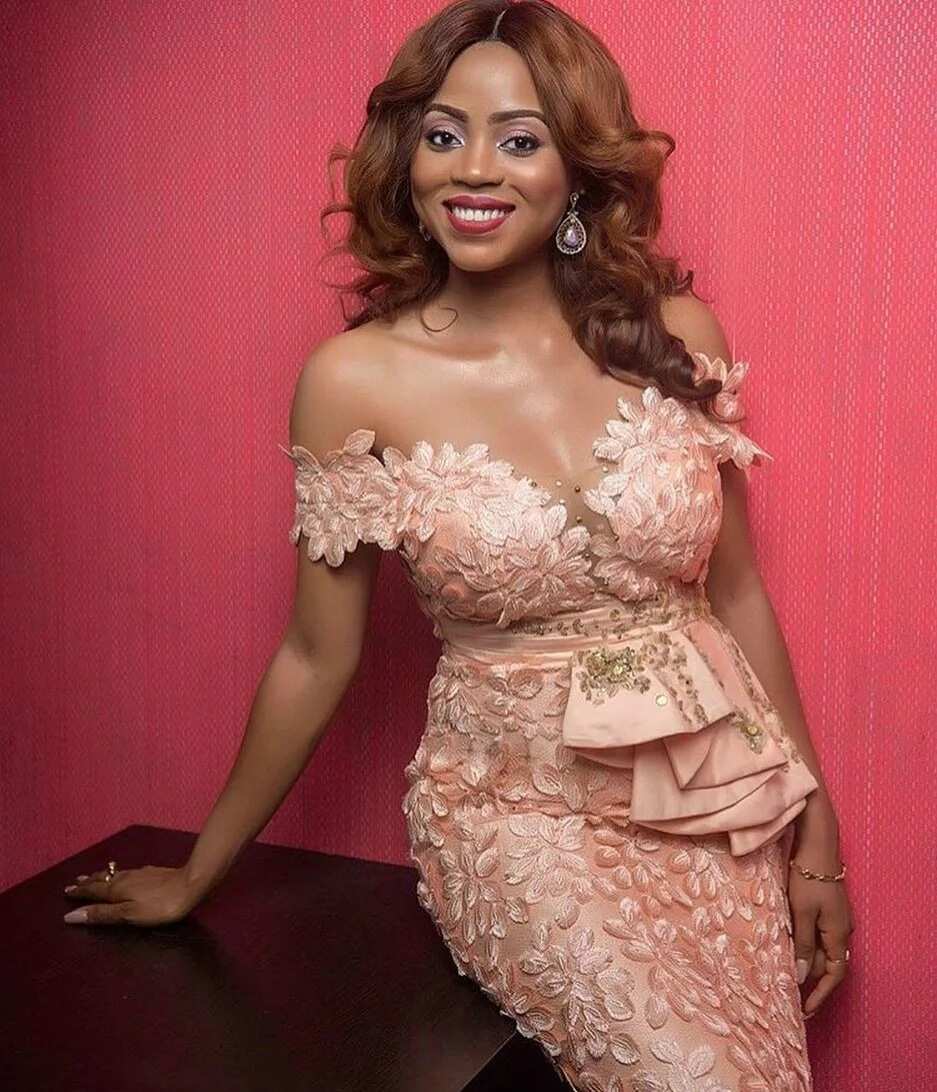 Dresses with waves and ruches
African fashion styles with ruffles gives you a more feminine silhouette. Ruffles on the sleeves, hem, neckline and even pockets are the top trends of 2017. It's just impossible to pass them by.
You will look great in a dress with flounces and ruffles falling down from the waistline and sides like playful cascades.
The top can be made of transparent chiffon or sparkling silk, and can also show off the shoulders, emphasizing the neckline. Evening looks are incredibly attractive.
Waves on the waist are also flattering. Despite your rounded belly, you will still look gorgeous.
Ruffles on the neckline can be small or cover the entire chest and the part of the belly. In the picture below, the ruffles are gathered on the chest and do not hide the belly.
This is a similar but no less appealing than the one above.
Dresses with open shoulders
The important detail on which a pregnant woman should focus is the shoulders. A dress with open shoulders is appropriate for both everyday and evening fashion - depending on the style and material of the outfit.
Dresses made of light fabrics are an excellent choice for hot weather. Focusing the attention on your neckline and bust can be a great idea for pregnant women. It leaves you looking very beautiful.
A rounded belly is not an excuse to give up on stylish delightful aso ebi dresses. After all, a pregnant woman in a luxurious attire is even doubly beautiful. Enjoy one of the best periods in your life and stay stylish at any event.
READ ALSO: Nigerian fashionable clothes for pregnancy
Source: Legit.ng