30+ gorgeous cord lace Aso Ebi styles to draw inspiration from
Cord lace Aso Ebi styles have become among the favourite choices for Nigerians and other women across the globe. These styles are commonly seen in cultural events such as weddings, funerals, and birthday celebrations. Some women also love wearing them when going to evening events due to their versatility and comfort.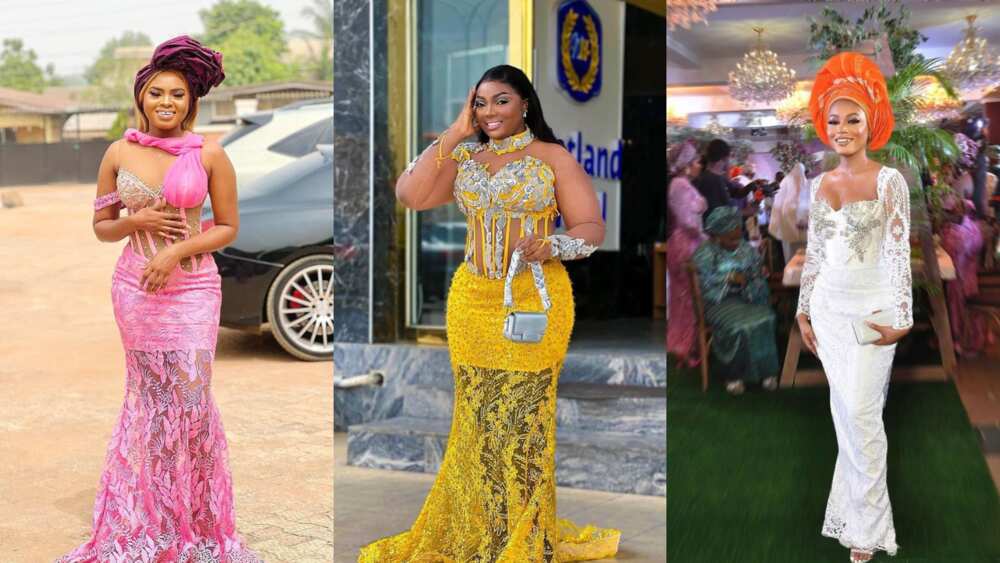 If you need the best attire to rock on any cultural occasion, here are the gorgeous Aso Ebi cord lace styles to draw inspiration from. These attires come in different colours, sizes, and sewing designs to allow you to make the right choice based on your body type, event, and even season.
30+ gorgeous cord lace Aso Ebi styles
Aso Ebi styles with cord lace offer a beautiful blend of traditional African aesthetics with modern fashion trends. Whether you want an entire cord lace attire or simply a dress with lace decorations, here are the latest Aso Ebi styles with cord lace.
Latest Aso Ebi cord lace styles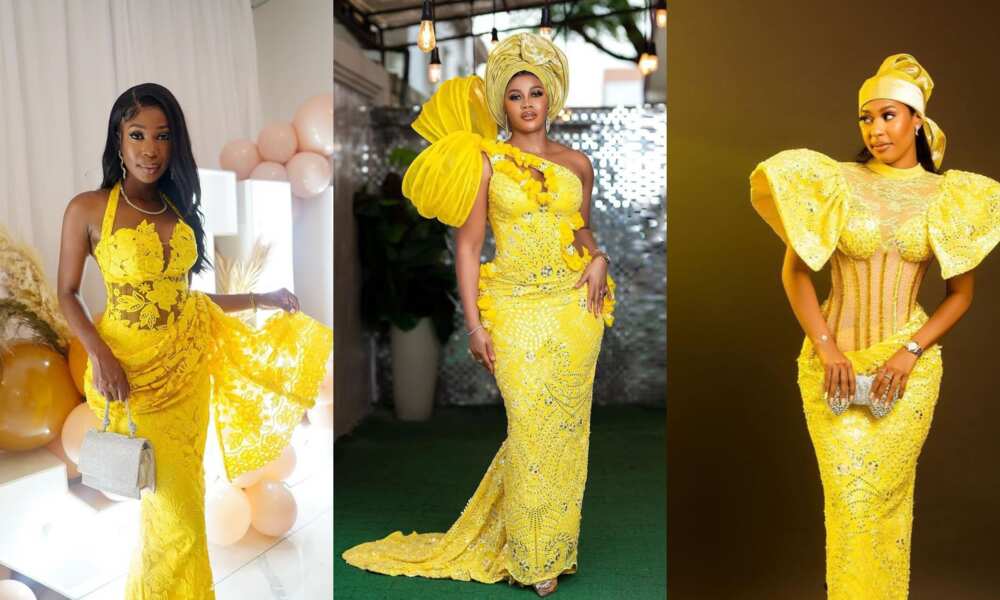 Cord lace is a delicate fabric often made from cotton or a blend of cotton and nylon. Cord lace attire features intricate patterns and designs created by embroidering cords onto lace-like bases or mesh.
Due to its versatility, cord lace makes different African cultural outfits such as wedding gowns, blouses, skirts, and headwraps.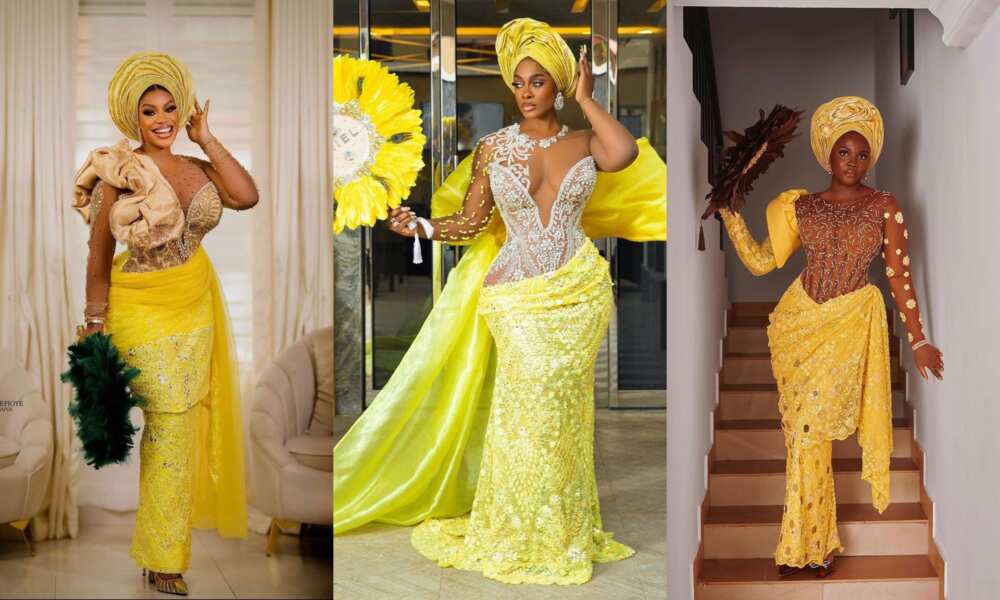 Aso Ebi styles with cord lace also come in vibrant colours, ranging from floral motifs to geometric designs that reflect the rich African heritage. Also, while some styles are sewn entirely from lace, others only add cord lace onto other fabrics as decorations.
Aso Ebi Bella cord lace styles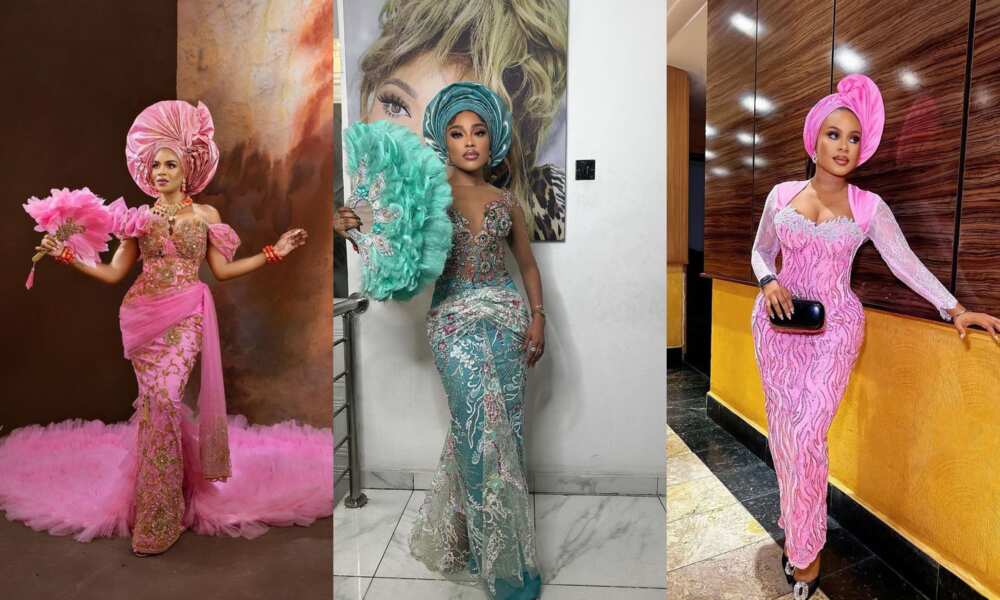 For those who prefer buying already-sewn attires, Bella Naija offers a vast collection of cord lace styles for every occasion. These gorgeous garments with an African theme come in various colours, including snow white, royal blue, princess pink, cheerful yellow, and other vibrant shades that fit an event.
Aso Ebi Bella cord lace styles are also ideal for all genders, sizes, and body types. If you plan to update your wardrobe with new outfits, some adorable Aso Ebi cord lace styles to consider include cord lace dresses, blouses and skirts or wrappers (Iro and Buba) and gowns.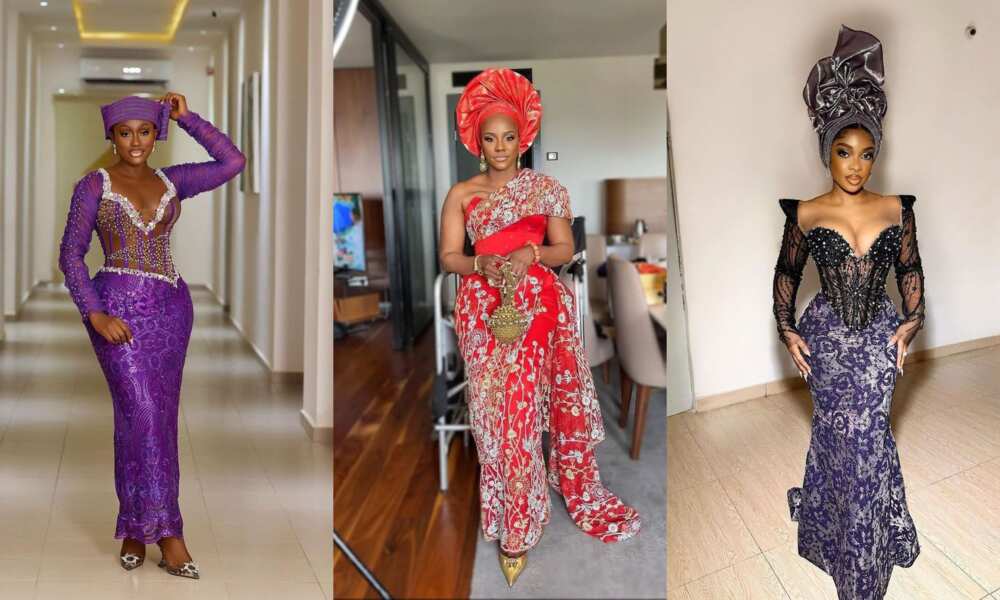 Those who love fabric combinations can buy Aso Ebi styles made from Ankara, cotton, African print, or cotton with cord lace decorations. Moreover, Bella Naija stocks cord lace accessories such as sashes, headwraps, and scarves.
Cord lace styles for wedding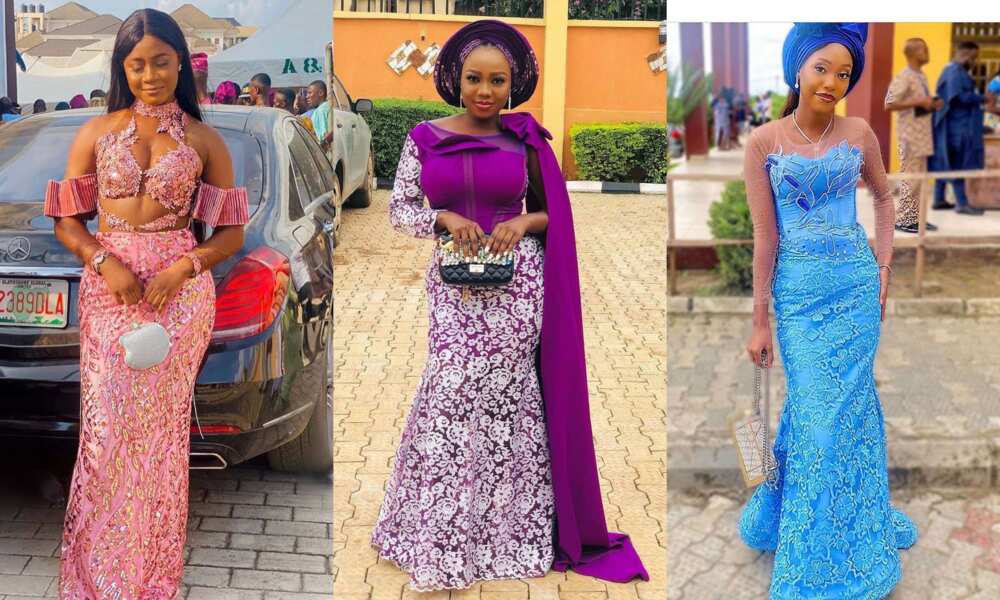 Cord lace styles for wedding dresses make the bride and her maids look beautiful and stylish. They are also comfortable allowing the wearers to dance to the music as they celebrate a life's milestone.
While cord lace can be used on any dress, wedding dresses take the top position due to their elongated designs perfectly showcasing the cord patterns. Grooms can also rock wedding suits with cord lace, especially during traditional weddings.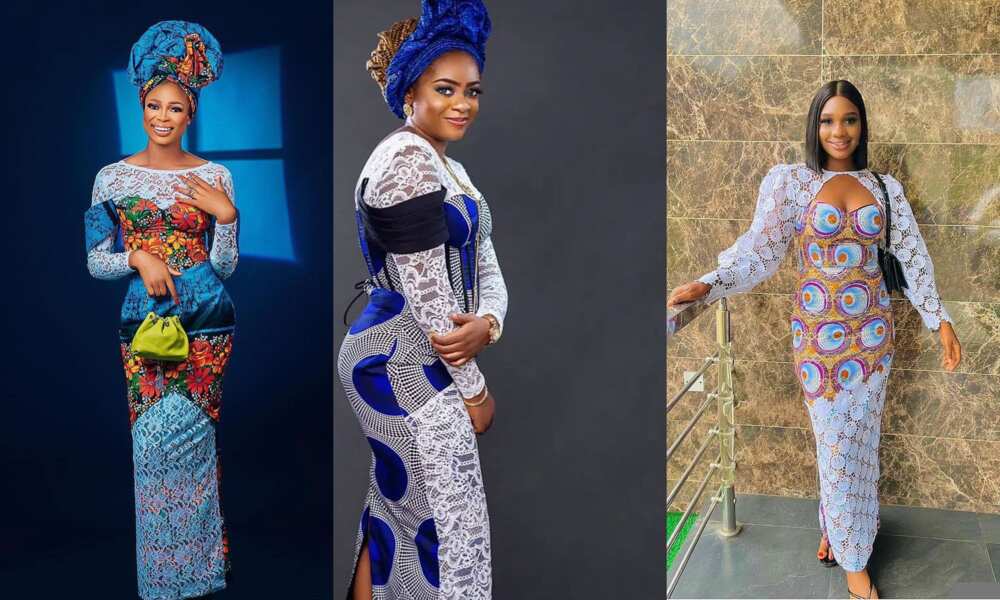 Some of the latest cord lace styles for weddings include Aso Ebi lace dresses with slits, off-shoulder and one-shoulder cord lace, and short, long, and cord lace wedding styles with trails.
Those who love a touch of African heritage can try cord lace wedding dresses with Ankara. Those who love showcasing their curves can try sleeveless, mermaid, or transparent cord lace dresses with mini undersides.
Beautiful cord lace gown styles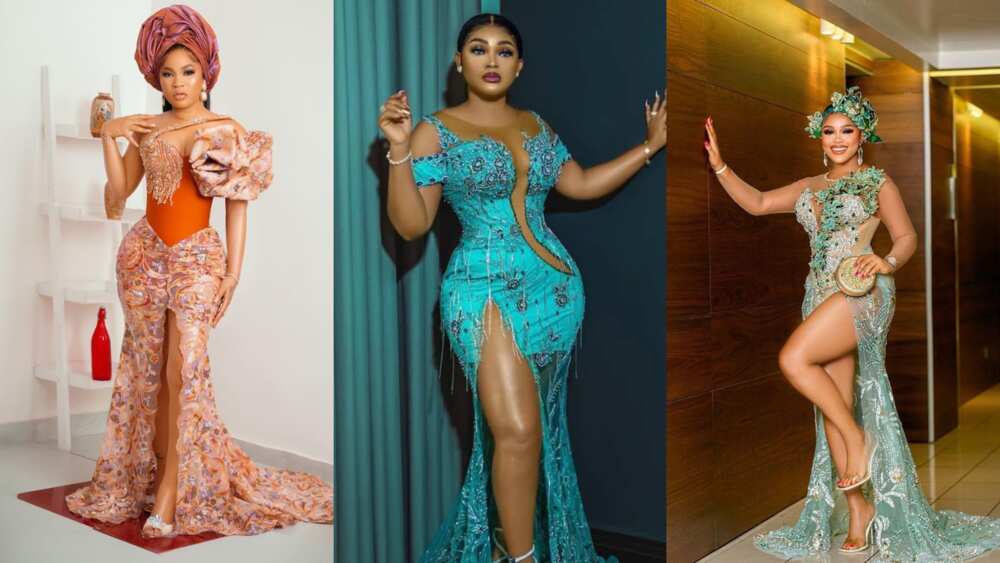 Cord lace gowns are also a must-have for women who want to look beautiful during traditional weddings, birthday parties, or any other cultural event. Gowns are also useful during modern formal events such as office parties or evening dates.
While most women wear long, white, or black gowns, fashionable women can choose the latest cord lace gown styles that showcase their beauty while still fitting the occasion.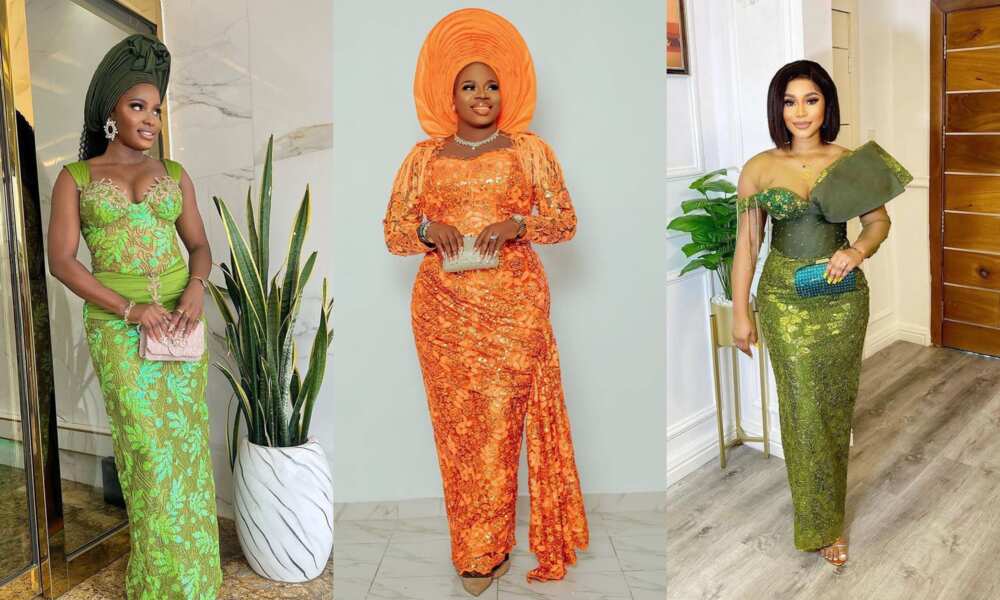 Beautiful style for cord lace include mermaid gowns with tight-fitting bodices and hips and dramatically flared bottoms. They can also opt for A-line or ball gowns.
Other fashionable styles include a sheath, high-low, one-arm, sleeveless, V-neck, and detachable cord lace gowns. Regarding styling, cord lace gowns go well with matching high heels and headwraps.
White cord lace styles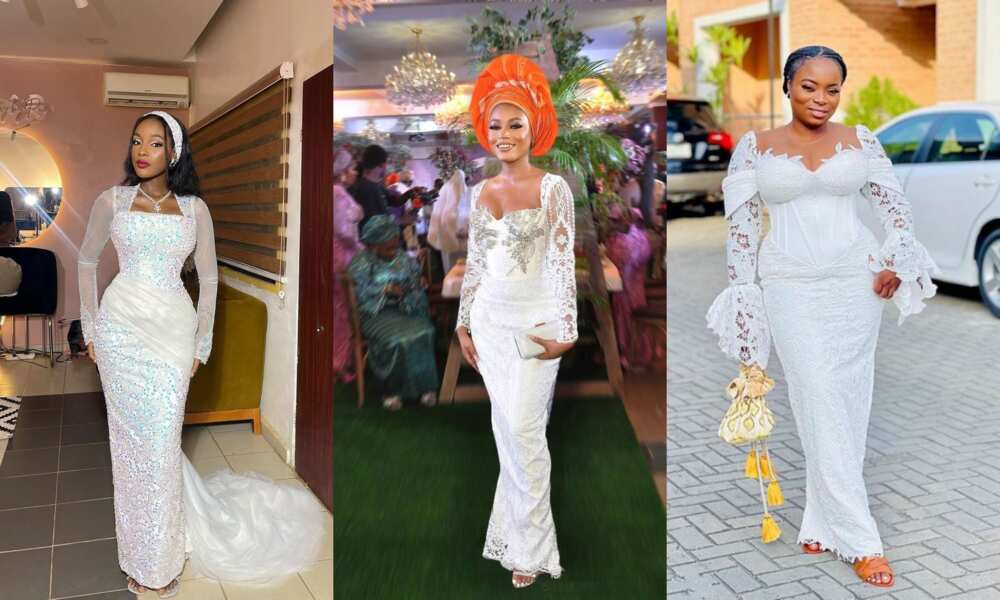 White cord lace styles offer an elegant look for any occasion, whether you are looking for the perfect attire for a church wedding, burial, evening date with your girls, or any other owambe.
These styles are sewn entirely using cord lace or cord net fabrics, though you can also get those with white cord lace fabric sewn onto other fabrics such as cotton, silk, and Ankara. While white is the most prevalent colour, you can also get those with white variants (colours that are close to white).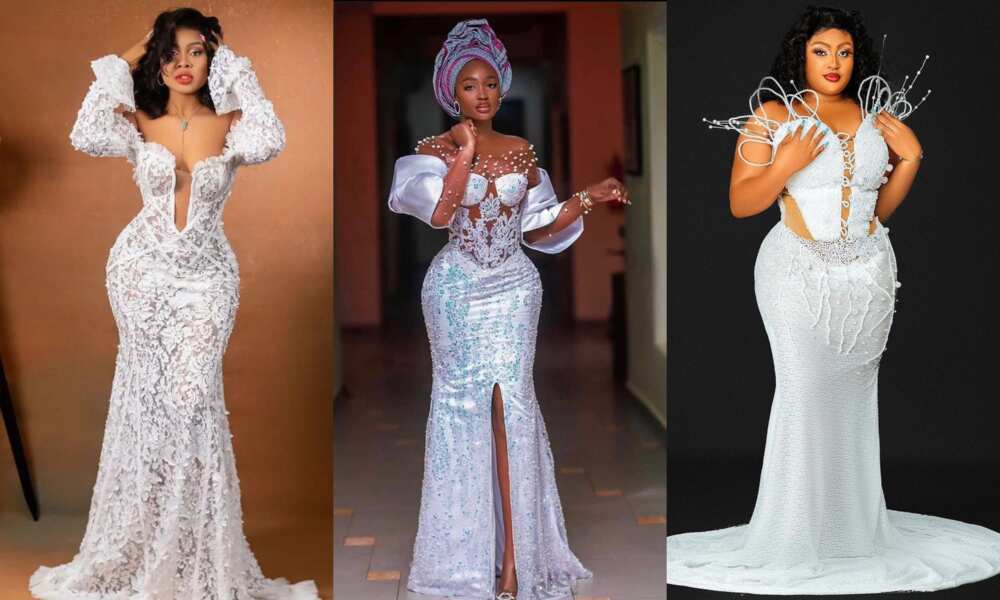 Popular white cord lace styles include the Aso ebi skirts and blouses, dresses, jumpsuits, and Bubu gowns. White cord lace also makes stylish headbands, scarves, and sashes. These designs can also have gorgeous floral patterns to accentuate their looks. For transparent styles, it is advisable to pair them with matching underpants.
Unique cord styles for ladies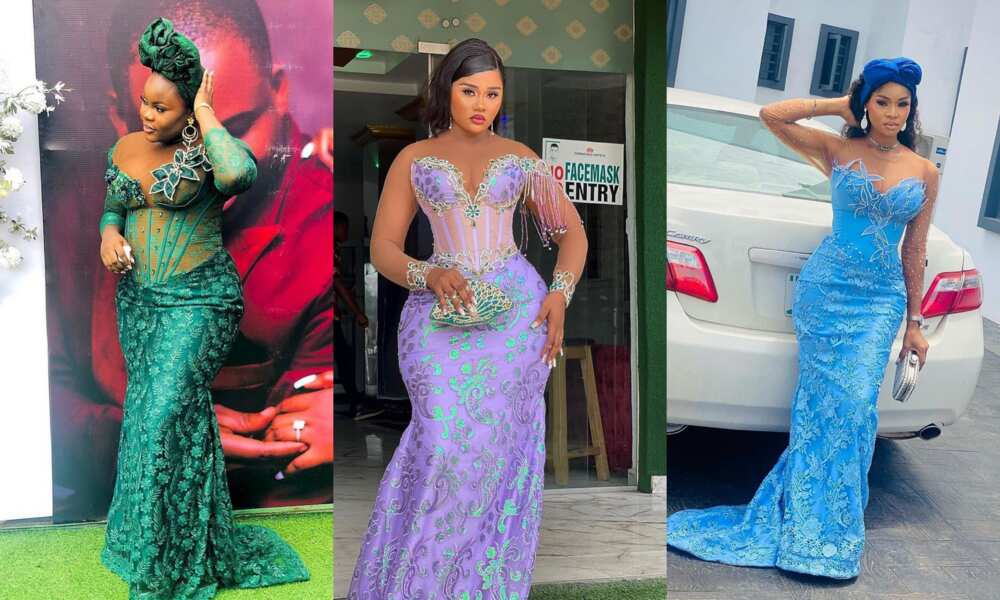 If you have a keen eye for fashion, a cord lace style is one thing you cannot overlook. Cord lace styles for ladies are known to command respect whenever you go, whether it is an official or casual event. They also come in various colours, sizes, and accessories to fit any occasion.
Those who love flaunting their bodies can pick princess, short, quarter-length, and mermaid styles. Those who love simplicity can choose simple or long cord lace styles with slits. Generally, cord lace styles offer unlimited options for ladies to choose from and accessorize their outfits.
The fashion industry sets no limit when it comes to cord lace Aso Ebi styles. With the right design, you can sew or buy your perfect cord lace attire to rock on any occasion. Always consider the fabric's size, colour, and quality before buying or sewing.
Legit.ng recently published an article with various date night outfits to consider. Date nights are special occasions meant for bonding and romance.
Wearing a well-thought-out and attractive outfit can set a positive and romantic mood for the evening, making the occasion feel more special.
Source: Legit.ng