Wheelchair-bound woman narrates how she met the love of her life (photos)
- Woman was diagnosed with Limb Griddle Muscular Dystrophy at age 13
- She became disabled and was confined to wheelchair when she turned 24
- People said she will never find love, much less get married. They were wrong
They say love is blind, and perhaps this young Indian woman's story is the most convincing manifestation that true love exists.
At the age of 13, Sneha Khaitan Jaiswa was diagnosed with Limb Griddle Muscular Dystrophy (LGMD), a condition that made it gradually impossible for her to lift or move her limbs.
The 27-year-old who grew up and went to school in a small village in Bihar, India said: "In the beginning, people thought it was just laziness, but slowly they realized I was not making it up."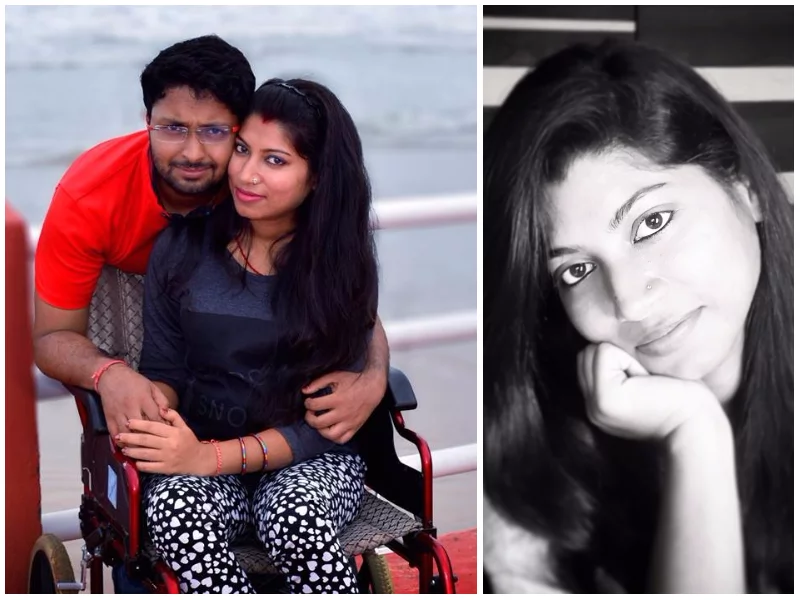 By the time Khaitan was 24, she was no longer able to walk without support. Khaitan said: "My heels turned upwards and my spinal cord started bending."
It also became difficult to attend a far-distance college in Bagalpure, where she had been admitted upon completion of 10th grade.
Now wheelchair-bound and with nothing much to do at home, Khaitan decided to teach herself graphic designs. And soon she was sharing her work on social media.
READ ALSO: White lady buys iPhone and MacBook for Nigerian man she met on Facebook (photos)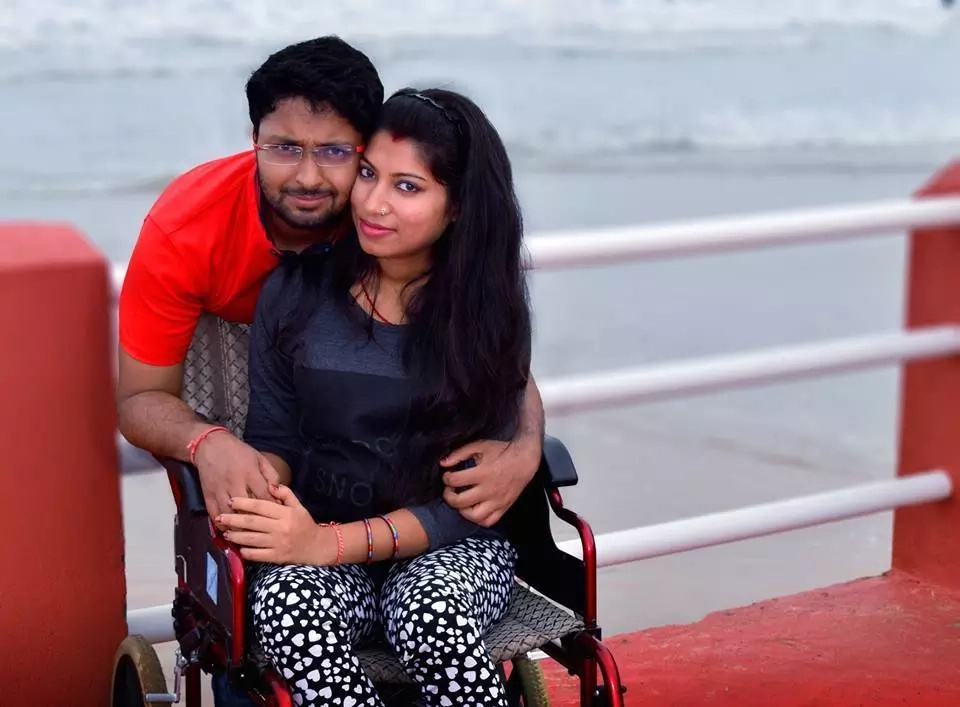 With her disability, people concluded that her life was, practically speaking, over. They said she will never find love, much less get married. But they were wrong.
One fateful day, a stranger reached out to Khaitan via social media to tell her that he liked her designs, to which she responded with a 'thank you'. It was the beginning of something special.
"He reached out again and said he liked me. I refused to accept and told him I was on wheelchair. I also told him I didn't want to be liked out of pity. He said he already knew, and that he loved me nevertheless," Khaitan narrates on 'Being You' Facebook page.
The social media chats quickly escalated into real dates between the pair and the mystery gentleman proposed twice. She accepted in both occasions.
PAY ATTENTION: Get all the latest gossips on NAIJ News App
Today, Khaitan is a happily married woman with loving husband who carries her and cooks for her. And she loves preparing breakfast for him.
Life has never been the same again.
You can read the full story on Facebook page below:
Meanwhile, watch this video to see what Nigerians think should be considered before entering into a relationship:
Source: Legit.ng