Which desert's edge is found at Nigeria's northern border?
Nigeria is often referred to "Giant of Africa." This is due to the how large the population is. Nigeria is the most diverse country on the continent with hundreds of ethnic groups and languages. However, the most relevant aspect of the country is its landscape, natural resources, and geography. It is believed that every type of vegetation can be found in Nigeria. Let's see if there is a desert anywhere in the country and where is it located?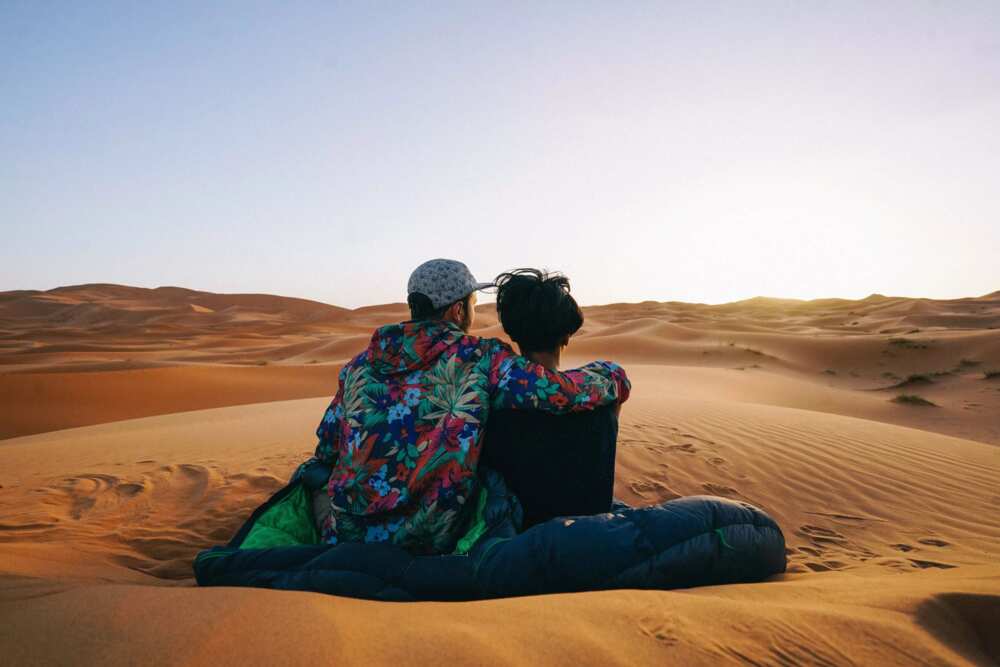 Nigeria is situated between Benin and Cameroon and has very interesting climate and topography. In the south, the land is hilly and in the central part is all flat. In the southeast, there are mostly only mountains and in the north of the country, all you see is mainly plain surfaces.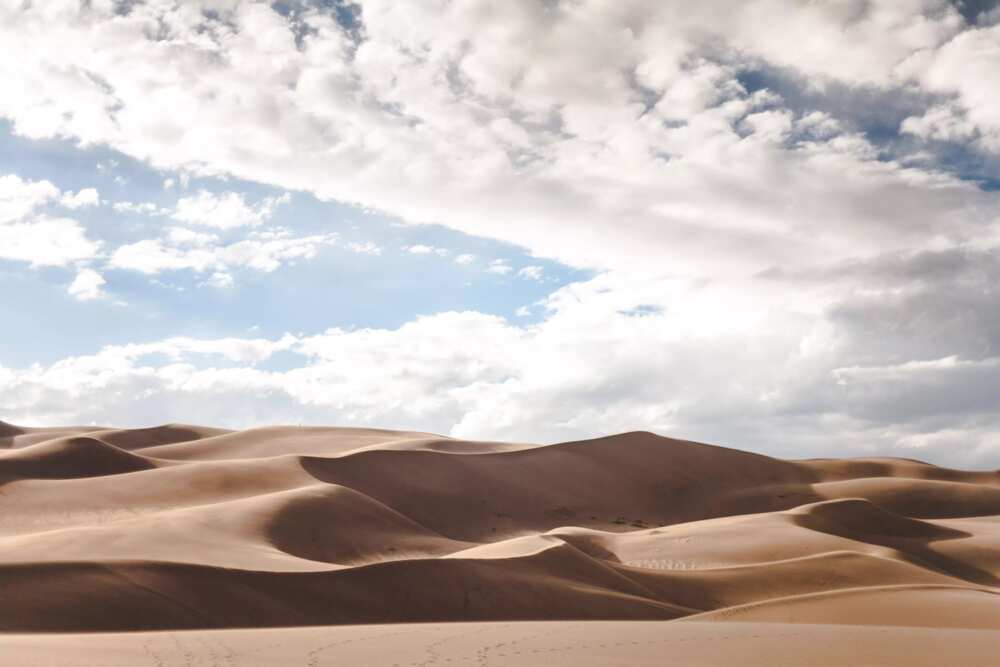 READ ALSO: North central states in Nigeria
Nigeria is a mix of different and distinctive regions, including mountains, deserts, swamps, plains, and even steamy jungles. With one of the largest river systems in the world, Nigeria has all the natural resources needed to thrive. Most of the regions in Nigeria are covered with savannas. But there are also a lot of tropical grasslands spread out, separated in some places by trees. Although Nigeria has a variety of distinctive regions, it seems that the north of the country is connected to one of the biggest world deserts.
The Sahara desert is closer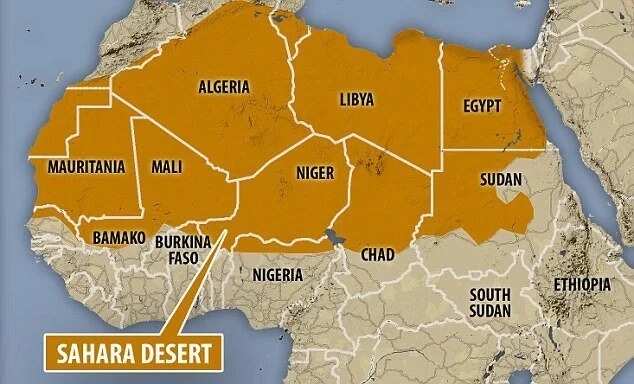 While there are no actual desert areas in Nigeria, the northern part of Nigeria borders with a region known as the Sahel. Sahel in Arabic means "shore." The 5,000-kilometer stretch of Savannah, which forms the edge of the Sahara Desert next to Nigeria has been a problem for Nigerian government and citizens. The Sahel stretch keeps on spreading and in future it may even occupy all of Nigeria, Mauritania and Senegal territories.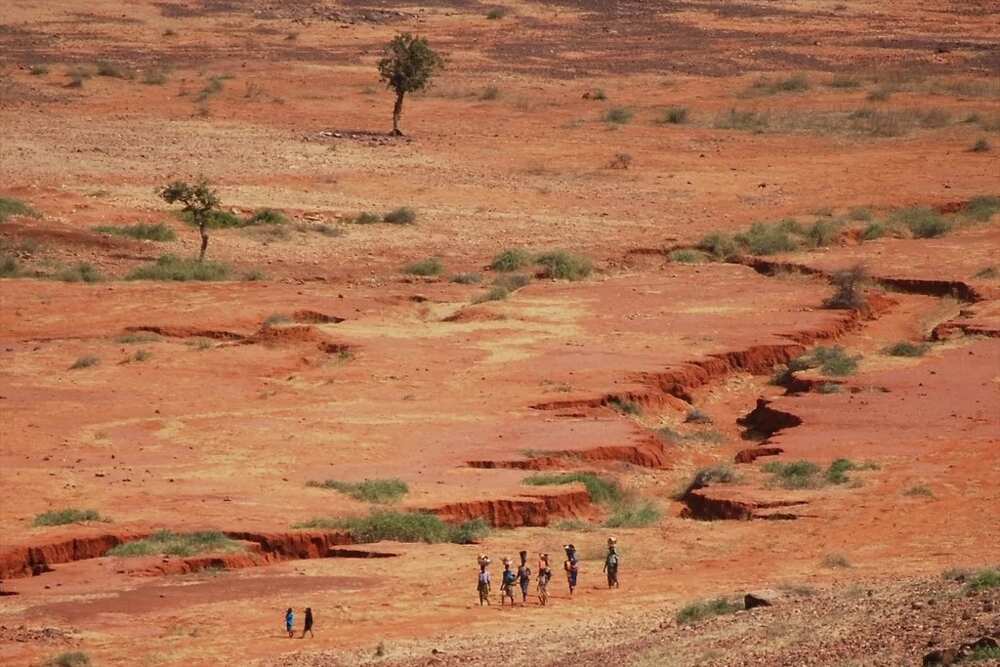 In the past, Sahara desert used to be the place with wide variety of plant and animal life. But then due to environmental changes and landscape transformation, it became the biggest desert on Earth. Those who live in Kaduna, Bauchi, Gombe and Adamawa states have already become the victims of Sahara desert widening process.
The sand and dryness do not let people plant crops and earn a living. Volunteers and international organizations have visited the Sahel region to help fight the drought. These days, the fact that the northern region of Nigeria may become an extension of the Sahara's territory bothers a lot of people.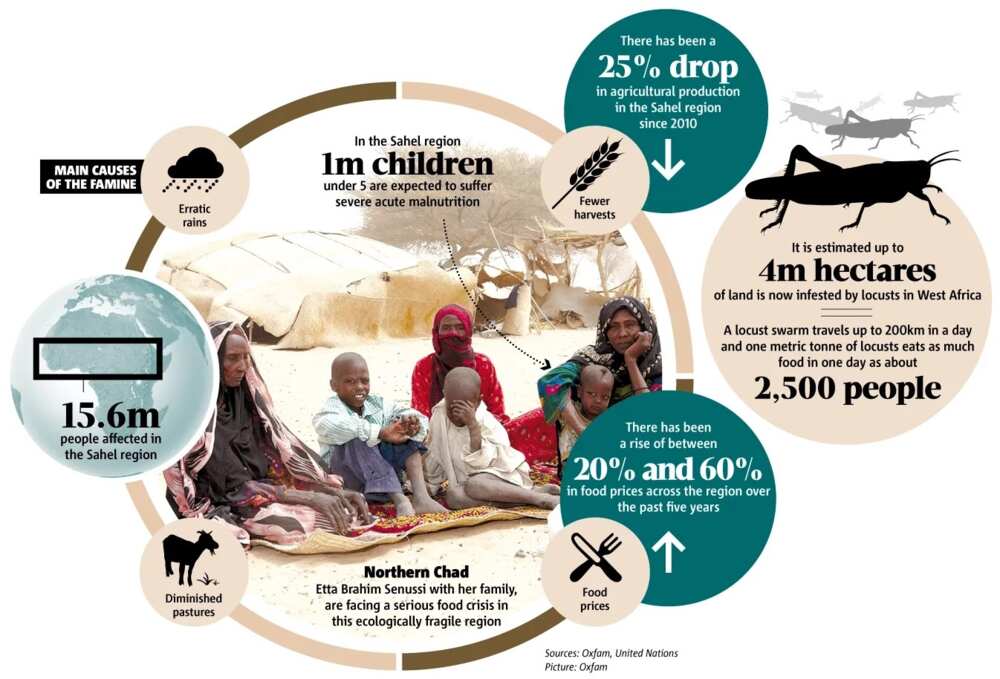 Sahara desert is not stopping its journey and has already reached the northern parts of Nigeria. Can it move any further? Only time will tell. We shall also discover if people's efforts to put a stop to this will be fruitful.
READ ALSO: Geopolitical zones in Nigeria and their states
Source: Legit.ng