Is Kylie Jenner pregnant?
It is not a secret that one of the Kardashian sisters Kylie has been having a love affair with Travis Scott since April 2017. The public officially learned about their relationship in May this year. Recently an interesting question has blown up the internet: is Kylie Jenner pregnant? She gave vague hints on social media without revealing too much People can only guess whether or not this is true. Let's analyze all the information that is available at the moment.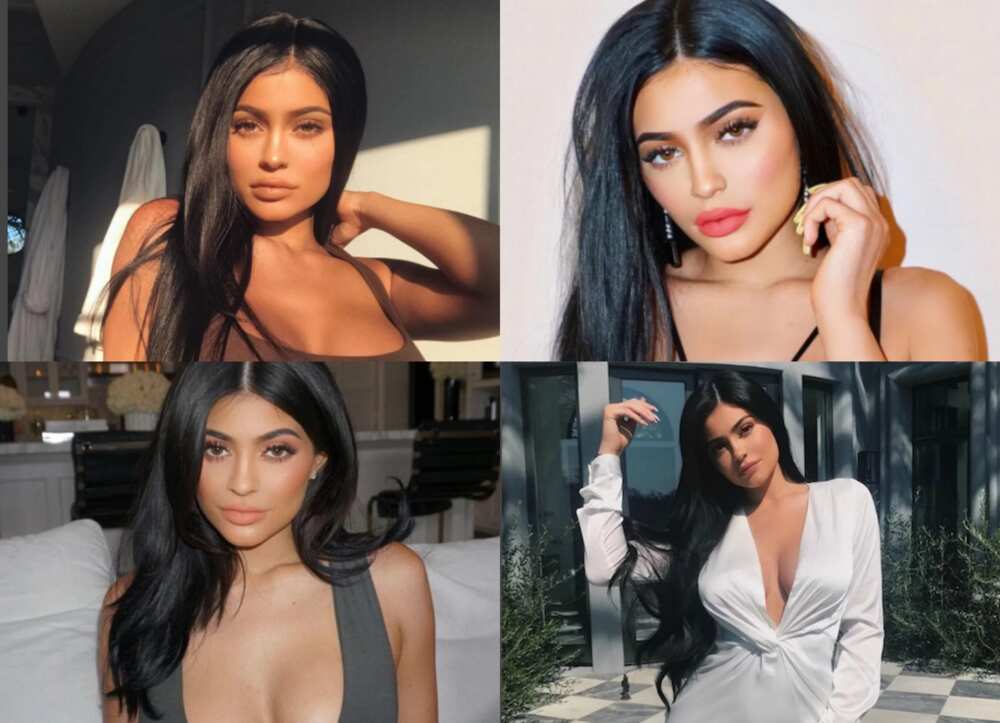 Is Kylie Jenner pregnant by Travis Scott?
Judging from her recent pictures, there is not one sign of pregnancy. In one picture the reality star was at the zoo with her friend to celebrate her birthday. While posing with a giraffe, the star lifted her clothes slightly and showed a flat stomach. So, it sure seemed like she was trying to tease fans with the rumours.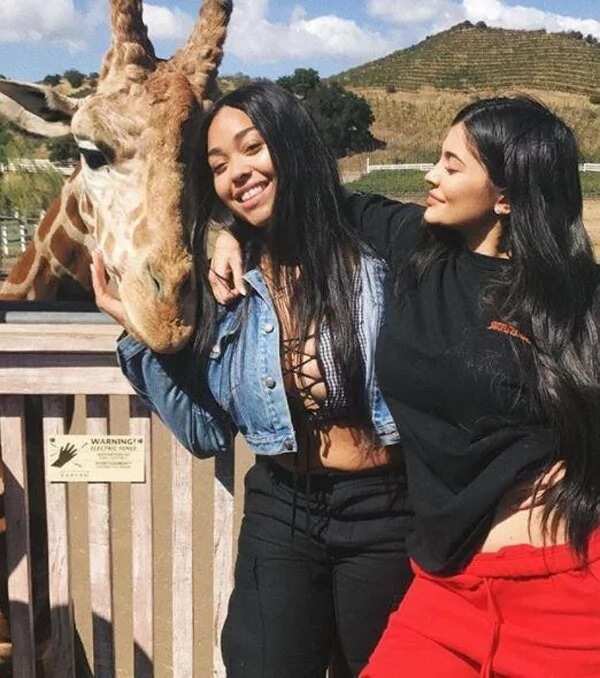 Another photo was published where she stood with her friends in front of the mirror in a short, white robe. It's quite difficult to tell if there is any baby bump just by looking at the photos. In general, Kylie looked as slim as usual. However, a small bump still could be hidden under the folds of the fabric.
READ ALSO: Patoranking baby mama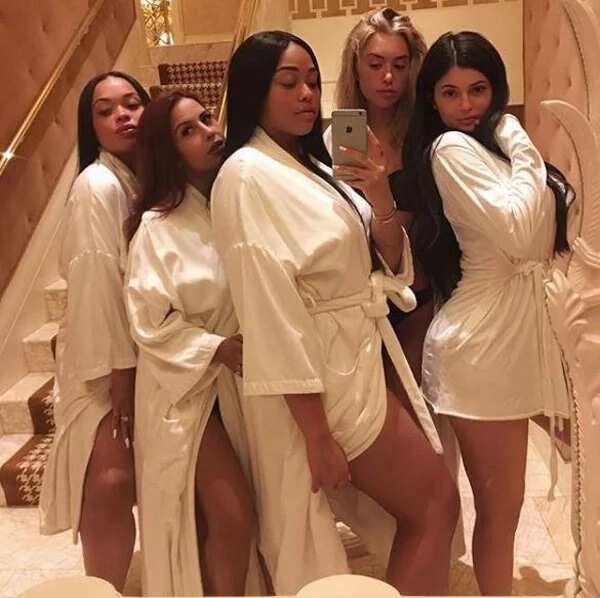 Assumptions about her possible pregnancy literally shook the Internet, forcing people to whisper about the 20-year-old star having a baby.
Some sources in the US have confirmed this news, saying Kylie had informed her friends, however, the star is yet to confirm it.
According to other versions, the information reached the public through her boyfriend, Travis Scott. Allegedly he talked about it to his family and friends.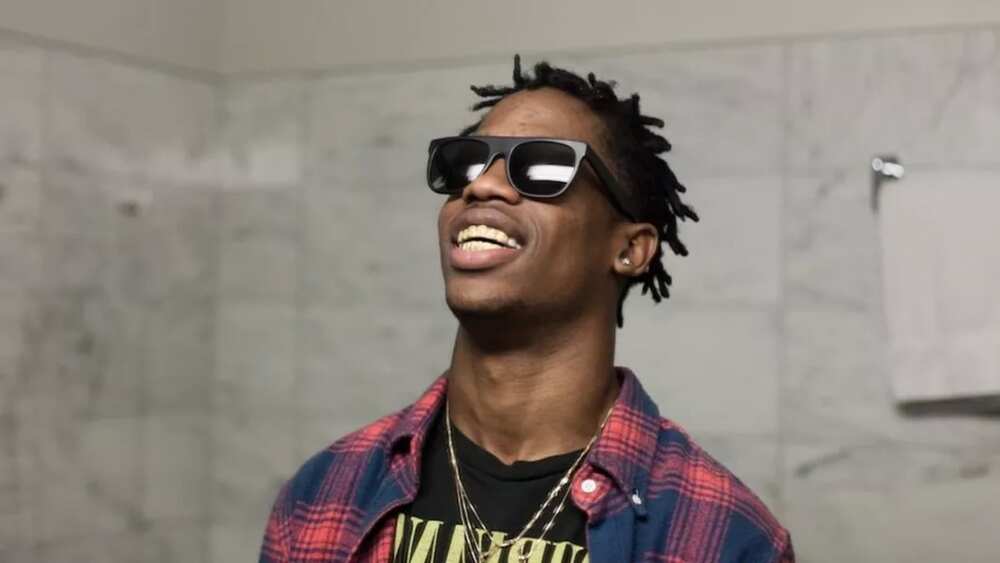 A lot of magazines say that Kylie is very happy with her pregnancy despite she being very young.
Since the rumours began to spread, Kylie always seemed to stand very close to her friends in photos. It is believed that she does it to hide the belly.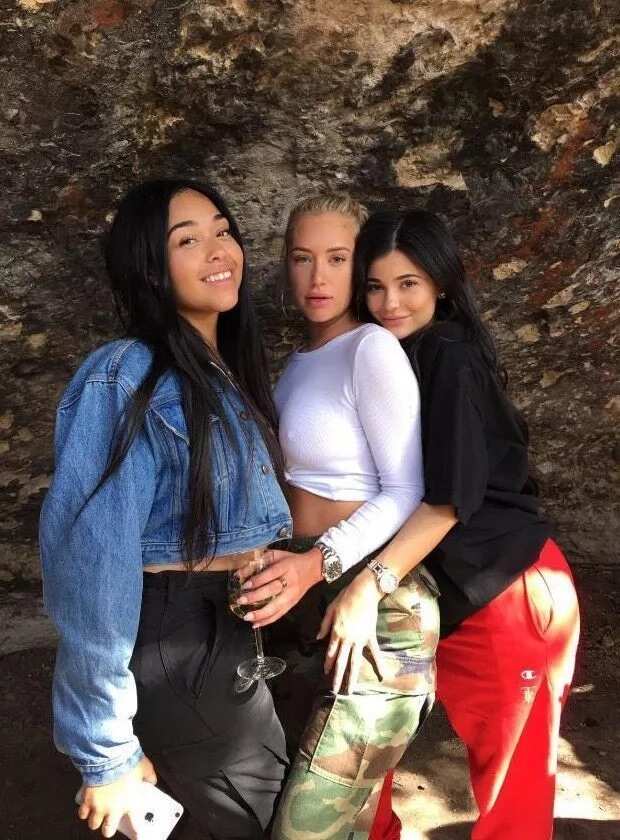 The Jenner/Kardashian family is yet to open up and give us more details to answer the question, "Is Kylie Jenner real pregnant?".
Some journalists pointed out that Kylie, who was never been ashamed of her body, has suddenly began to wear baggy things. This is probably not a coincidence.
To refute the rumours, Kylie took a photo of herself which completely showed off her bare belly. She did it to prove that the roundish belly, which she is allegedly hiding, doesn't actually exist. It seems that the Kylie Jenner pregnant rumours are not supported by the star.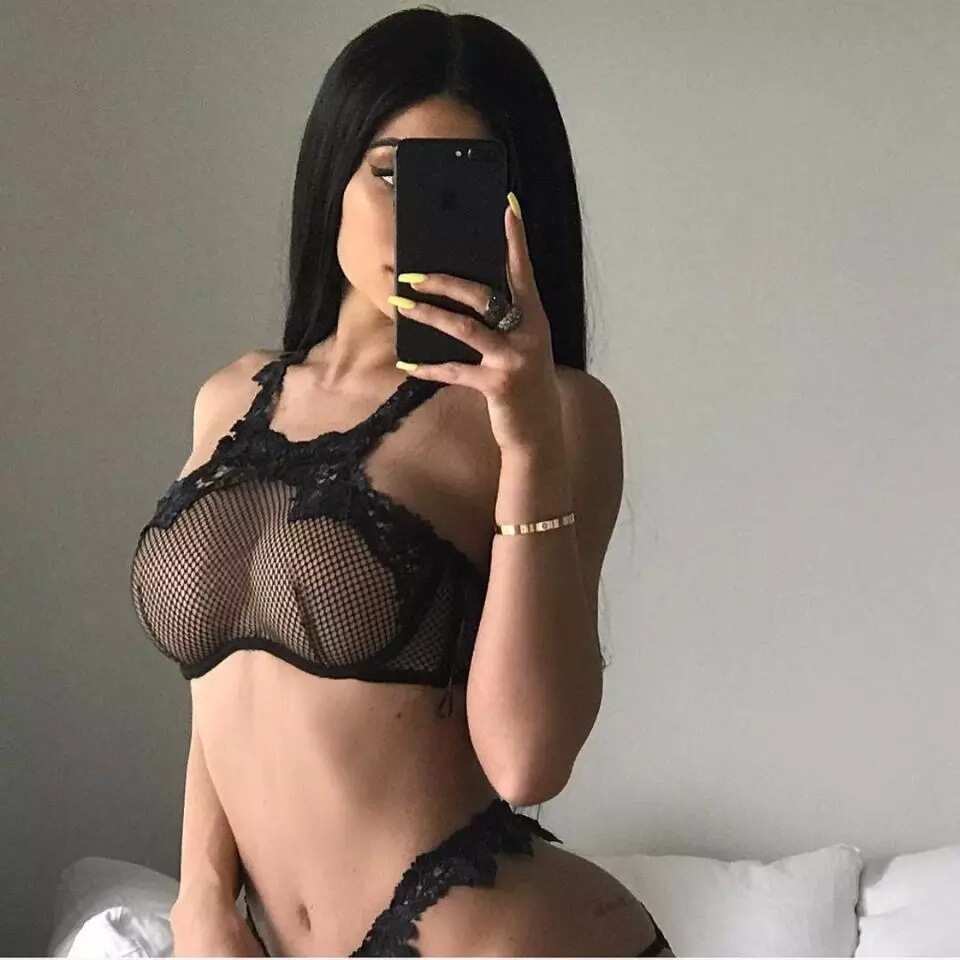 Studying additional facts, it is worth noting that Kris Jenner did not confirm her daughter's pregnancy.
Some reports say that there is a list of names for future children in girl's phone but there has not been any proof of this. There are still people who are certain she's pregnant. Some noted that when she was 15, she once said she looked forward to having a family as soon as she could.
So, is Kylie really pregnant? Well, at this point, only time will tell. The truth will come out either way.
READ ALSO: Is Mercy Johnson new baby coming soon?
Source: Legit.ng