Bubu styles with Ankara 2017
Every woman want to wear clothes that look elegant, refined, and at the same time provide maximum comfort, in everyday life and at important events. All this applies to Bubu styles, so you can safely add such element of clothing to your wardrobe. The classic version of Bubu is at the peak of popularity this season. So you will have no problem when it comes to choosing what you like.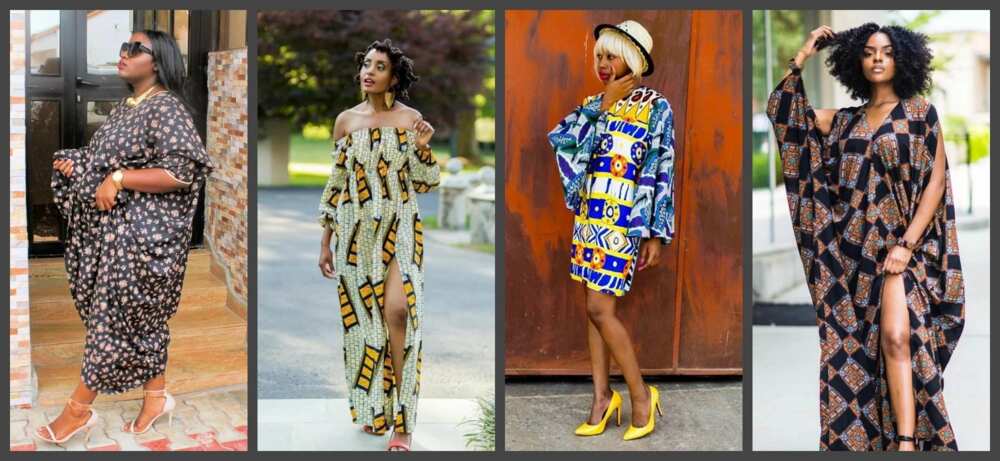 What is a Bubu dress?
Despite the fact that pants and suits have long been a part of our wardrobes, a dress still remains the most feminine element of clothing. Only in a dress can any woman feel truly elegant and special. However, the usual lush or tight cocktail and evening dresses have become quite boring and designers continue to find options that excite us. And this is how we are presented with such traditional styles as the Bubu.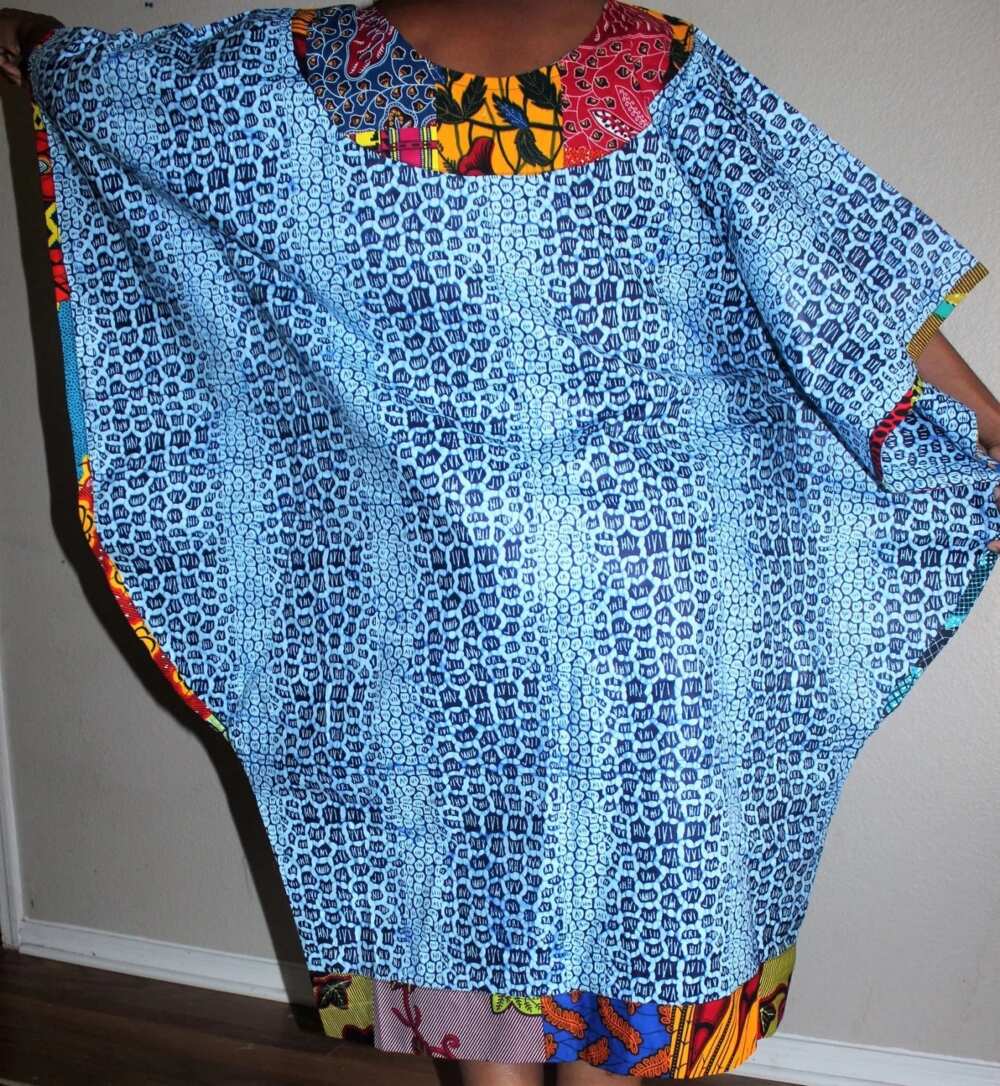 Bubu Ankara styles are not so extreme but they remain stylish. This kind of attire will perfectly hide wide, full thighs and streamline your figure. The spacious and light clothing gives off a casual, sweet impression.
Designers have come up with a lot of options for this outfit. Regardless, there are a few basics when it comes to Ankara Bubu styles:
the cut is extremely simple: it is a spacious attire, devoid of a defined bust, waist, and hip area;
Bubu completely hides the figure from the shoulders to the toes;
this attire is suitable for women with any figure;
the waist remains free or slightly defined with a string or waistband;
the Ankara gives you options of bright colors and interesting patterns.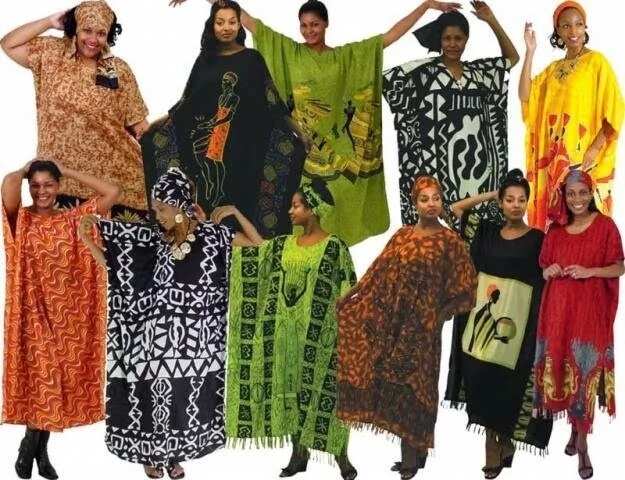 These styles are now being coveted by both conservative women and stylish ladies. These Ankara styles for ladies have sufficient versatility, simplicity and, at the same time, sophistication. Bubu is an excellent solution for pregnant women. It does not constrain movements and effectively hides a growing tummy.
READ ALSO: Female agbada styles of 2017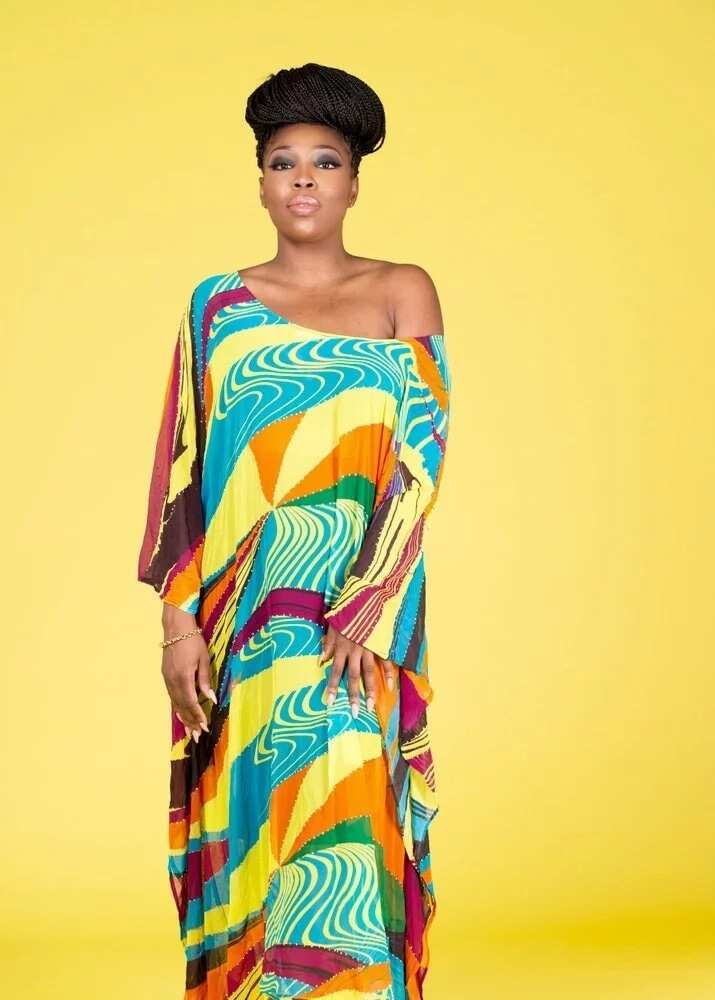 The only thing that differentiates the trend are the colours and patterns. Bubu can be designed with pockets and embroidery. Most seamstresses experiment with sleeves. They can be wide, merged with the dress or short like a simple T-shirt. One shoulder can be exposed or they could have a fitted long sleeves. Due to the length and the fact that this is not a tight attire, the Bubu is quite modest. Showing off your shoulders in them makes you look flirty and playful but not vulgar.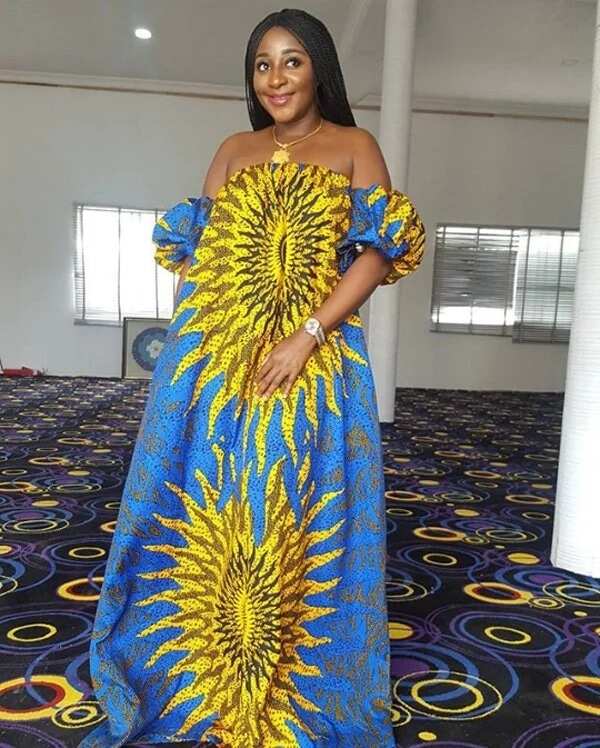 Bubu can be worn with narrow jeans or leggings. Bubu is very comfortable and practical. These clothes emphasize femininity and, at the same time, does not bring attention to your physical flaws.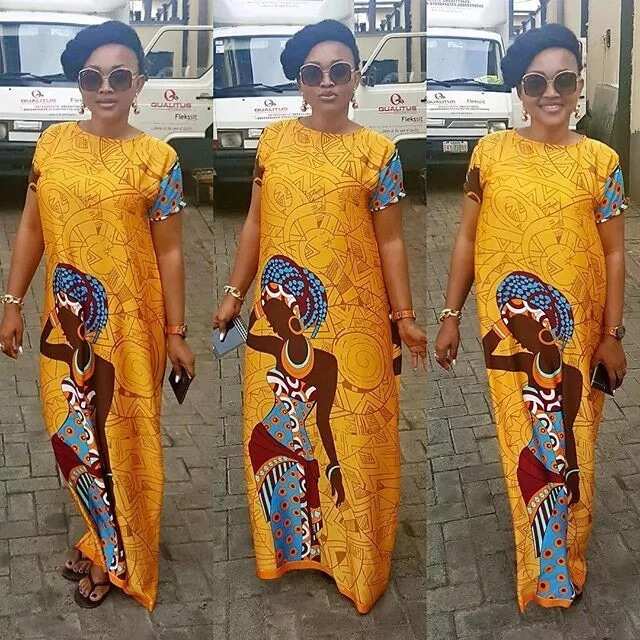 With the Bubu, you can create both casual and elegant evening look. For a social event, it is best to go for designs that are not too extremes. Choose saturated shades and luxurious dark fabrics for evening look.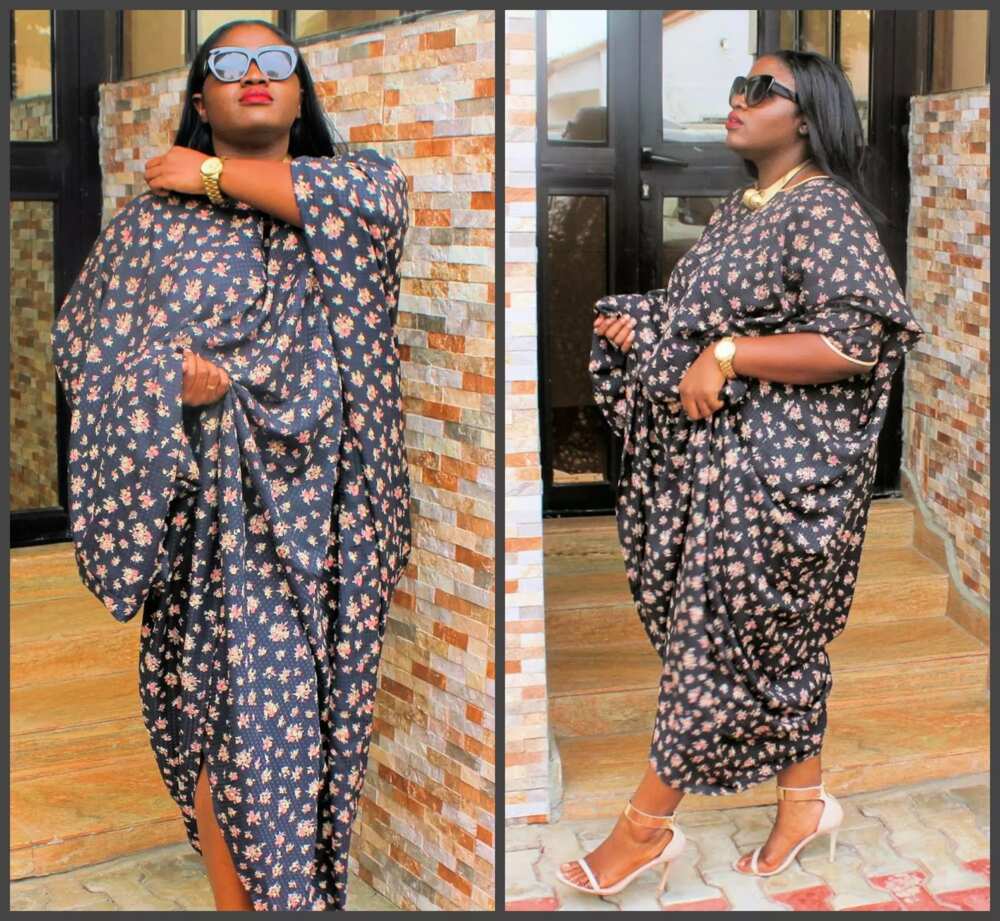 Be sure to wear jewelry and complement the outfit with various stylish accessories. Large jewelry will be appropriate for your evening look.
There are not only long but also short modifications of these dresses. If you have beautiful slender legs, this is an excellent way to show them off.
Another way to draw attention to the legs is to choose a style with a cut. When you pass by, the ankles will beautifully flicker and attract the attention of everyone
What is Bubu worn with?
Free clothing is always appropriate and suitable for any occasion. Choose Bubu to create a sophisticated look with the right combination of additional elements: handbag, jewelry, headpiece. Despite the fact that, at first glance, Bubu seems rather extravagant, it is a truly multi-functional garment and you can create different looks with it.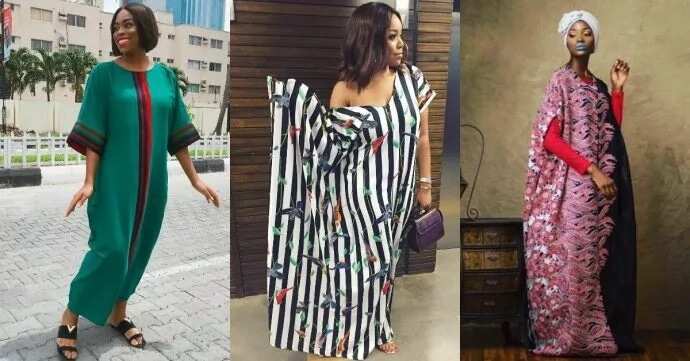 Shoes
An excellent solution - sandals or even sneakers. Heels can be worn if desired. The main thing is to observe a unified style. Decide who you want to be today: a fashionable and bold modern woman or feminine, gentle lady. If an outfit is not bright enough, use flashy colours to draw attention to the bottom area.
Elegant shoes, stylish handbag, and lovely jewellery can be the perfect look for a beach day. For this, you can choose a light translucent Bubu that's long.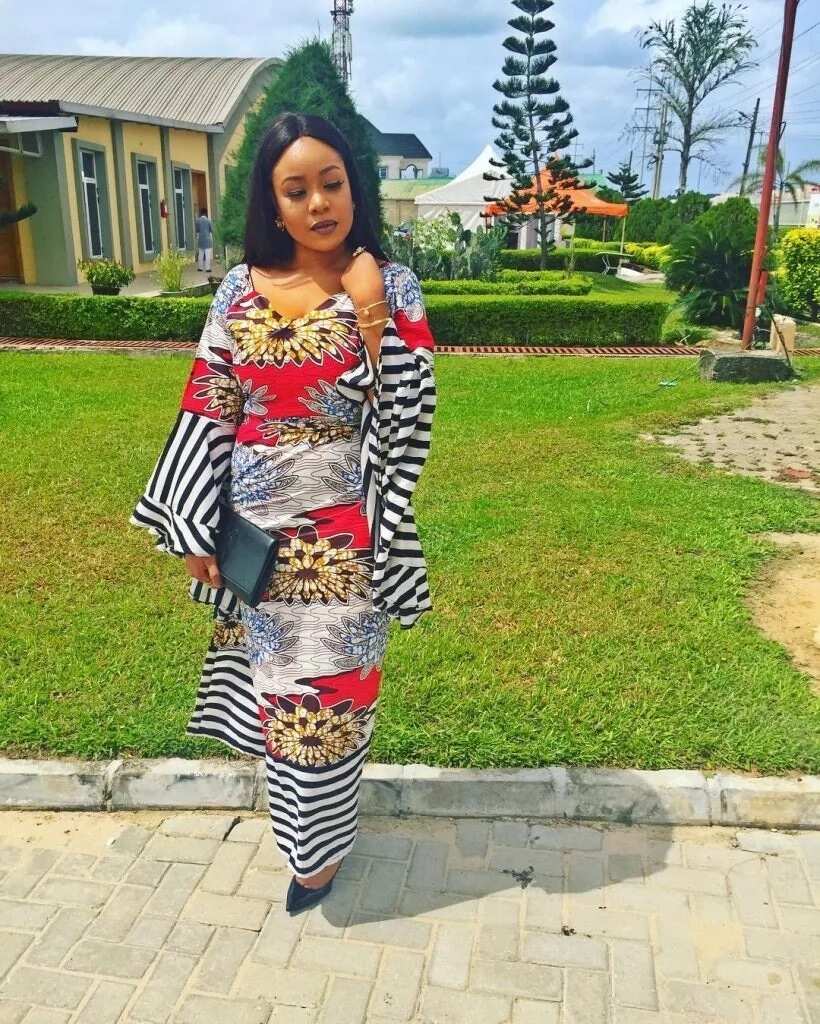 Accessories
Handbag
Do not carry large bags with the Bubu, as the outfit is quite large on its own. Go for bags that you can hold in your hands: clutches, purses, etc. Also, a good choice is a small purse with a long chain.
The scarf
An elegant neck scarf will be perfectly combined with Bubu. This detail will help to balance the large skirt and draw attention to the cutout on the chest.
Jewelry
If the dress has a sleeve that shows off your wrists and elbows, pay attention to bracelets and watches. This is not a time to be modest. Small accessories might get lost in the midst of the large fabric. Go for bright colours and chunky bracelets that stand out.
Shawl
Bubu can be interestingly complemented with a shawl. This dress can also be worn with a long coat or short jacket.
Headdress
You can choose to add a Gele for a more festive look.
Beads
Long beads with one or more rows will be the most suitable design for your Bubu. The vertical direction of the lines will stretch out the silhouette.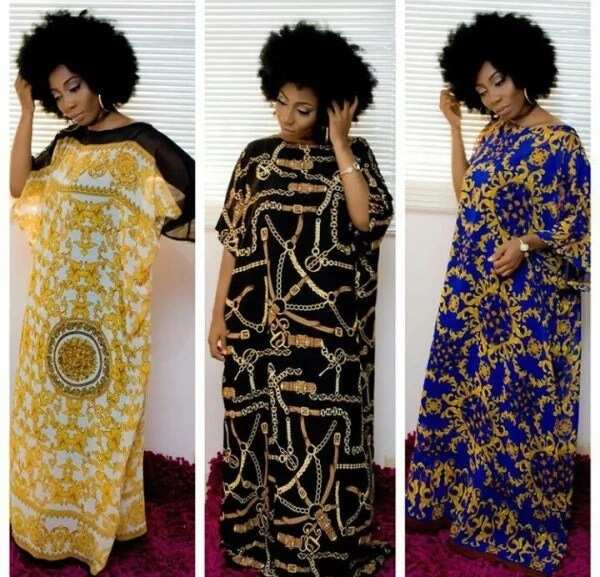 Stay stylish, fashionable and beautiful in any situation! Use our advice to create an amazing and bright look with the latest Ankara Bubu styles.
READ ALSO: Top Ankara jackets on Bellanaija
Source: Legit.ng