Man advises fellow IPOB members, breaks down in tears (video)
Legit.ng came across the video of an aggrieved Biafran supporter who broke into tears while asking his fellow agitators to not be angry or resort to violence.
Days after the Indigenous People Of Biafra (IPOB) was described a terrorist organisation by the Nigerian government, an agitator has come out to advise the members.
The man identified as Chaik Onze, asked Biafran supporters not to allow themselves to be overtaken by anger and the need to become violent.
He also asked them to ensure that they follow the laws of Nigeria if they hope to 'win', asking them to reconsider so as not to lose more people.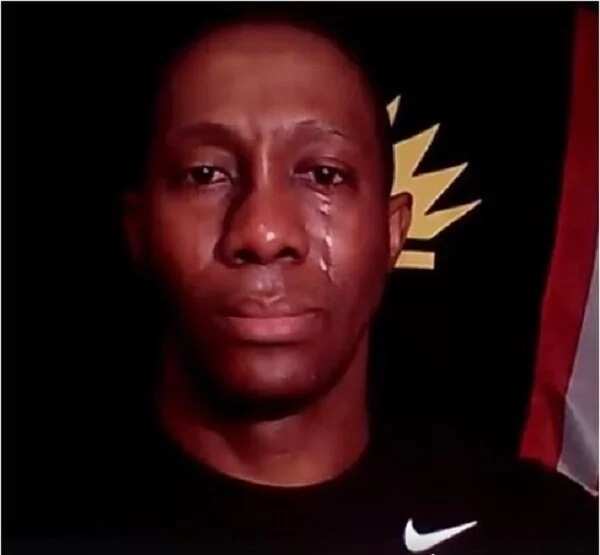 READ ALSO: Nigerians react to declaration of IPOB as terrorists
Onze who shared a video of himself with tears rolling down his eyes, wrote:
"To my fellow Biafrans who are overtaken by anger and want to go violent, I beg you to please reconsider because we don't want to lose and our people Nigerian government killed will never ever die in vain. We must follow the law if we must win. Unless you want us to cry forever. There's absolutely nothing wrong with crying for our beloved Biafrans Nigerians are killing and we will never ever stop crying for them, for us. The Nigerian government and their military have killed us all but we must win to get rid of them once and for all. Please we follow the law and continue to play by the rules if we must win."
PAY ATTENTION: Read the news on Nigeria's #1 new app
See the video below:
What do you think?
Meanwhile, watch this video to see how
Source: Legit.ng