Bride 'refuses' to kiss husband on their wedding day (photos)
Legit.ng has obtained photos of a bride who may have refused to be kissed by her husband on their wedding day.
The bride who appeared to be shy as opposed to being angry, refused to receive her husband's kiss right after the pastor had officially declared them man and wife.
The bride appeared to be struggling to be free from her husband's arms, where he had held her while trying to complete the 'task' he was given by the officiating pastor.
The pictures have since gone viral on social media, with people wondering if theirs is an 'arranged marriage'.
READ ALSO: You need to see this angry bride on her wedding day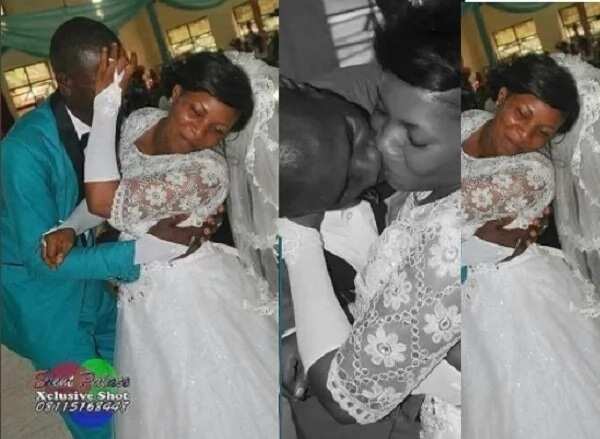 READ ALSO: Nigerian bride refuses to kiss her husband
See another picture below: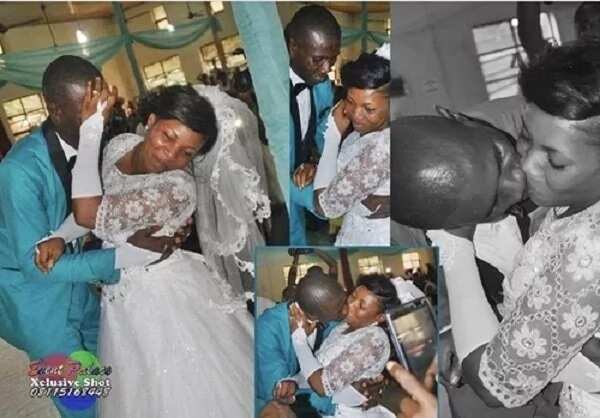 What do you think?
Meanwhile, watch this video to see how some Nigerian men said they would react if their girlfriend rejects their marriage proposal in public:
Source: Legit.ng