Sina Rambo and B Red biography
Sina Rambo and B-Red are both sons of the same father. They both are part of the popular HKN Music, a music label co-owned by international platinum selling music artist Davido who happens to be their cousin. Learn more about these two artists who are always spotted with Davido and find out interesting facts from Sina Rambo and B-Red biography.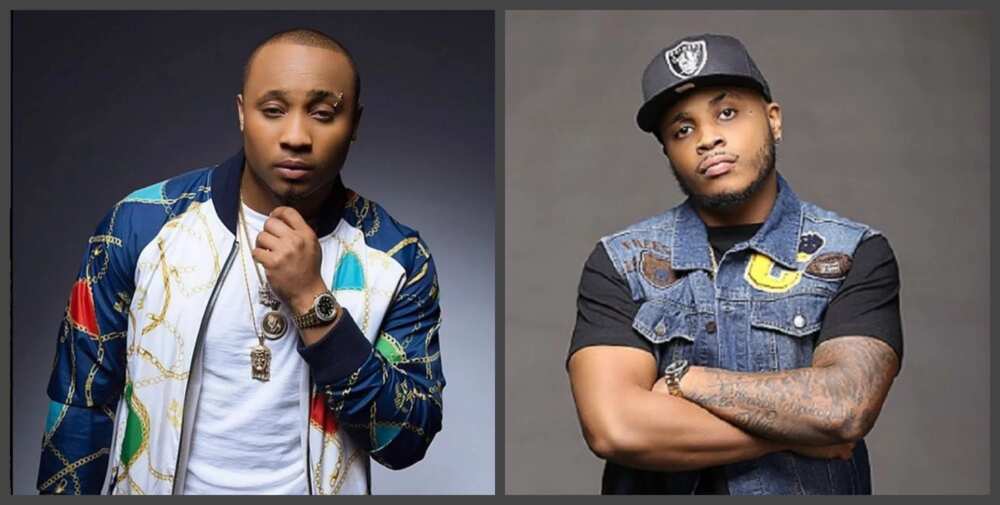 Sina Rambo
Sina Rambo or Shina Rambo is a Nigerian musician and rapper. His real name is Shina Adeleke, and he is a cousin to the popular Nigerian musician Davido. Sina Rambo was born in the United States, and he spent the early part of his life there. He later relocated to Nigeria with his brother B-Red and his cousin Davido to pursue music as a career. Sina Rambo is a well-educated person. He studied Psychology at Lead City University, Ibadan.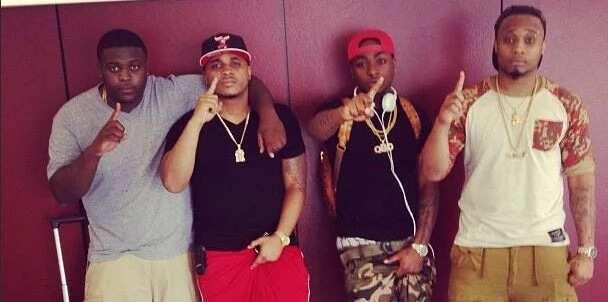 When he was in the United States, he became a part of a music group Kb International which has his brother and his cousin as members. He moved to Nigeria and signed a contract with his cousin Davido's music label HKN Music in 2012. The music label is run by Davido and his older brother, Adewale Adeleke. Some of the most popular Sina Rambo songs include: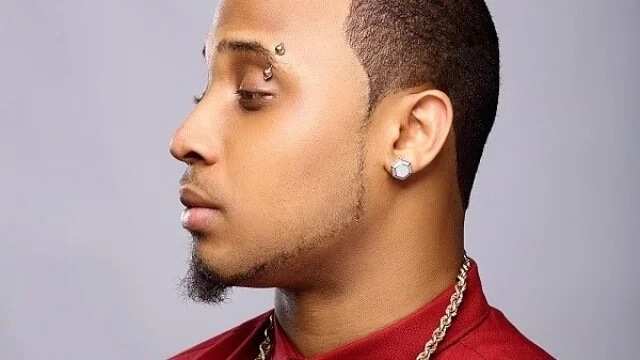 Ijo Sina featuring Davido
Wa Ba Mi Lo featuring Davido
Earthquake featuring Davido
Ijile
Hustlin featuring Ice Prince
Dari Jimi
READ ALSO: Senator Ademola Adeleke speaks on his love for dancing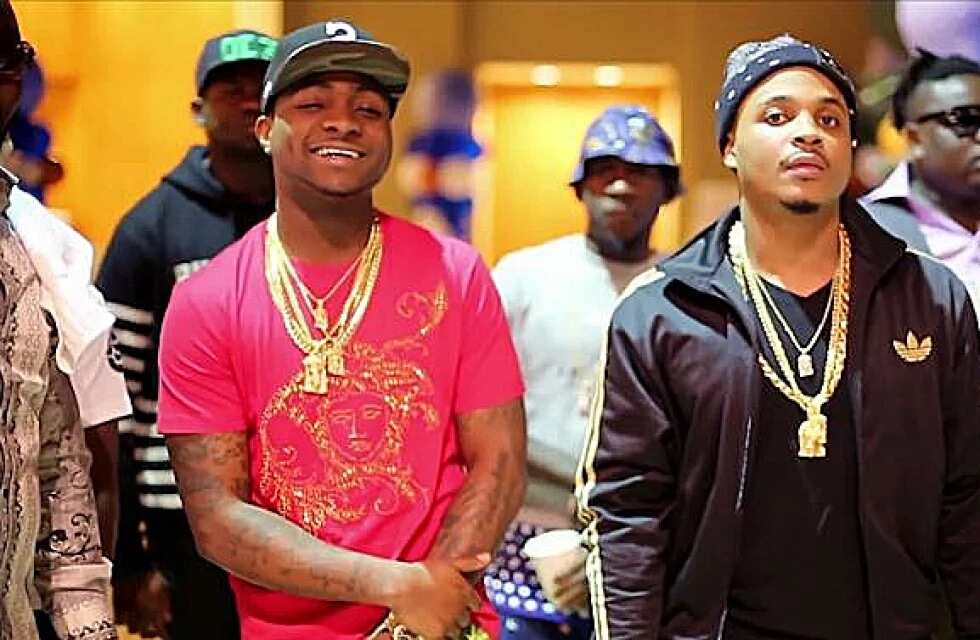 B-Red
B-Red is an Afropop, RnB singer and he is the younger brother of Sina Rambo and cousin to popular Nigerian musician Davido. His real name is Adebayo Adeleke while B-Red is his stage name. He was born on the 23rd of July in Atlanta Georgia.
He is well-known for his attractive facial look, and he is known to be the ladies' favourite. He is also the hype man for his cousin Davido. He is currently signed to his cousin's music label, HKN Music.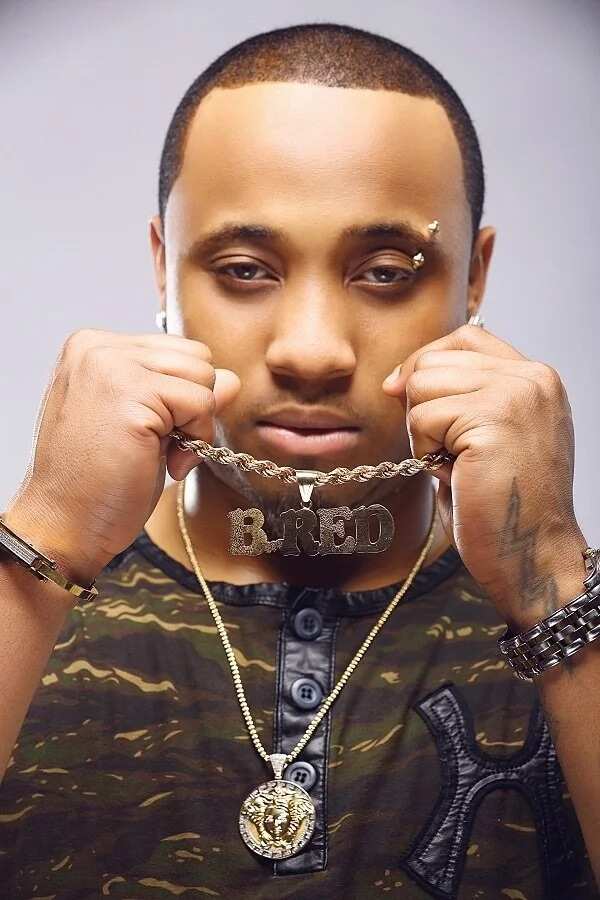 B-Red has always had passion for music from a very young age. He began playing drums when he was six years old. By the time he was sixteen years old, he had started singing and producing songs. He began his music career with his brother Sina Rambo and his cousin Davido.
They started a band in Atlanta known as Kb International. He later moves to Nigeria with his brother and cousin to pursue his music career on home soil. He officially joined and signed a contract with his cousin Davido's music label HKN Music label in February 2013. He released his first single Insane Girl featuring Davido in it. The song was produced by popular producer Shizzi, and it soon became a hit.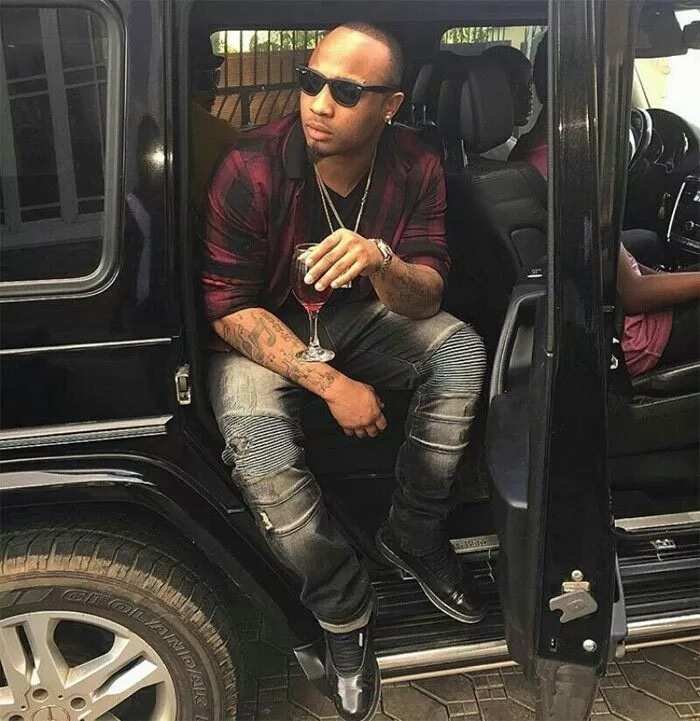 He has released other hit singles after Insane girl. They include:
Booty Tinz featuring Kayswitch
Iwaju (produced by Shizzi)
Twerk
Aye Po featuring Runtown and Skales
Money
B-Red collaborated with Tekno on the popular song Shoki which went viral and became an instant sensation almost as soon as it was released. In July 2015, he announced he was doing a collaboration with international music icon Akon. In September 2015, he released the song Cucumber featuring Akon. In that same September 2015, he went on a UK tour with Davido as a supporting artist.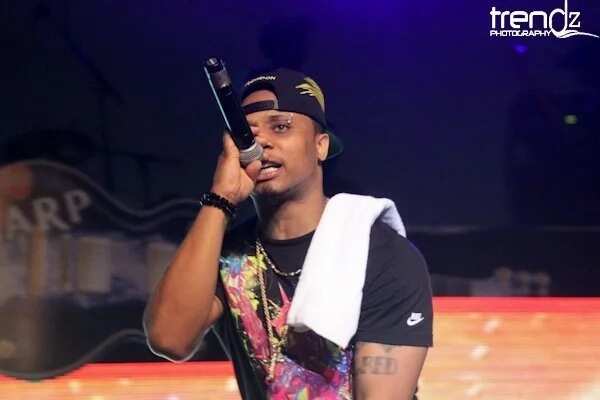 Both Sina Rambo and B-Red are still into music with all their heart. We hope that with their hard work and diligence we will soon hear some new jamz from them.
READ ALSO: Davido biography and his net worth
Source: Legit.ng