Revenue scam: Senate recovers N120billion, gives BUA, Dana, Huawei, Kereksuk rice farms ultimatum
- The Nigerian Senate joint committee on Customs excise, tariff and marine transport are distinguishing themselves as a relevant committee
- The committee is probing the revenue scam that involves many popular companies
- Some of the companies were reportedly involved in round tripping and money laundering
The Senate joint committee on Customs excise, tariff and marine Transport, said it has recovered N120 billion from companies involved in a N30trillion revenue scam.
The committee on Friday, August 18 directed 13 more companies to appear before it on Monday, August 21 to explain their involvement in the probe.
Chairman of the committee, Senator Hope Uzodinma, in a statement seen by Legit.ng said the committee was giving the companies the last opportunity to appear before it.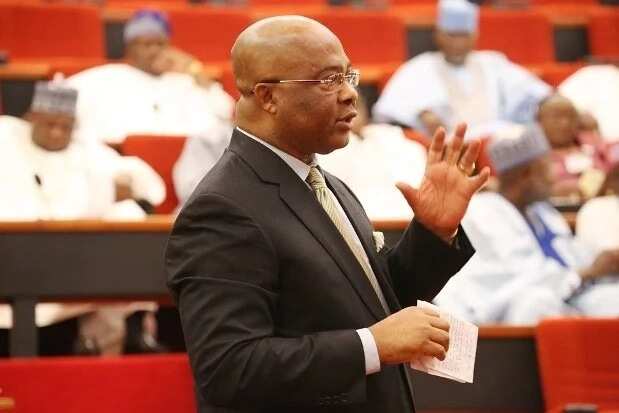 PAY ATTENTION: Read the best news on Nigeria's #1 news app
The companies are Dana Group, A-kehnal Integrated & Logistics Limited, Don Climax/Skyaim, Gagsel International, Africa Tiles & Ceramics and Network Oil & Gas.
Others are IBG Investment Limited, BUA International limited, Huawei Technologies, Indorama Petrochemicals, StarComms Plc, African Industries and African Wire and Allied.
Uzodinma disclosed that the committee had resolved to direct the Nigeria Customs Service (NCS) to start issuing Demand Notice (DM) to companies found culpable in the on-going investigation.
He added that companies found to have been involved in round tripping and money laundering would be charged to court with immediate effect.
"The committee has only taken the first batch of the companies invited.
"Only 61 companies have been interrogated and over 2000 companies are still expected to appear before us.
"During the committee sitting on Friday, August 18, most of the companies' representatives heaped praises on the committee for what they described as a thorough job," he said.
The Central Bank of Nigeria (CBN) in 2014 disclosed that Nigeria spent an average of N800billion annually on the importation of rice. Unofficial import receipts through the Cotonou corridor was not captured in the CBN figure.
But the business of importing rice is so huge and attractive that four neighboring countries of Benin, Togo, Cameroon and even landlocked Niger Republic have technically factored transshipment or smuggling of rice and allied commodities into Nigeria in their national economic plan.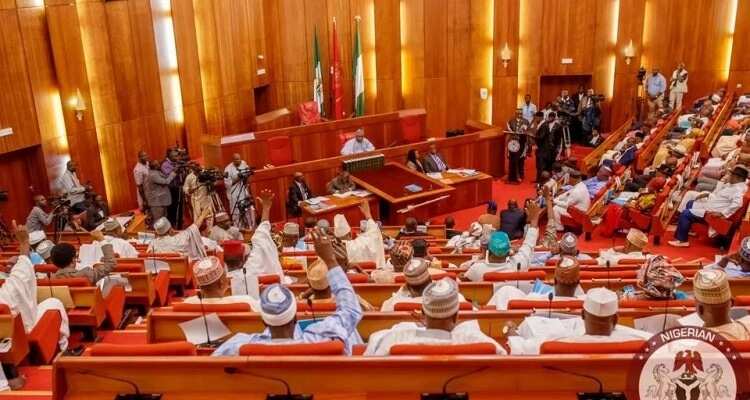 Legit.ng checks revealed that one of the farms, Keresuk Farm is owned by Rotimi Williams, an in-law to former president, Chief Olusegun Obasanjo.
Sources in the Senate say the committee's findings prompted the recent verbal tirades against the National Assembly by the former president.
Other sources told Legit.ng that the farm is a front and not up to 50 acres of land, adding that they do not qualify for the billions of waiver they have been getting.
In a related development, Acting President Yemi Osinbajo on Tuesday, August 1, commissioned the 120,000 metric tones per year WACOT rice mill.
The rice mill is a wholly private venture by WACOT limited, developed with policy support from the Kebbi state government and the federal government.
The mill, a N10 billion investment, is supported by an Outgrower Scheme comprising 6,000 rice farmers.
READ ALSO: Nigerian man grows cucumber in the south-east (photos)
Watch a recent market survey by Legit.ng TV below:
Source: Legit.ng