LIVE UPDATES: President Buhari returns to Nigeria after 105 days on medical vacation (photos, video)
President Muhammadu Buhari returned to Nigeria today after 105 days in the United Kingdom where he was on medical vacation.
The president's return was announced by his media aide Femi Adesina in the early hours of Saturday.
The statement read:
"President Muhammadu Buhari returns to the country later today, after receiving medical attention in London.
"The President had left the country on May 7, this year, after handing over power to Vice President Yemi Osinbajo, who has functioned as Acting President since then."
READ ALSO: Mixed reactions as President Buhari returns to Nigeria after 105 days
The statement also included some plans the president has for the nation next week.
Meanwhile, Nigerians are waiting anxiously for his return and you can have all the live updates here on Legit.ng.
5. 10 pm: The minister of information Lai Mohammed speaks on President Buhari's arrival.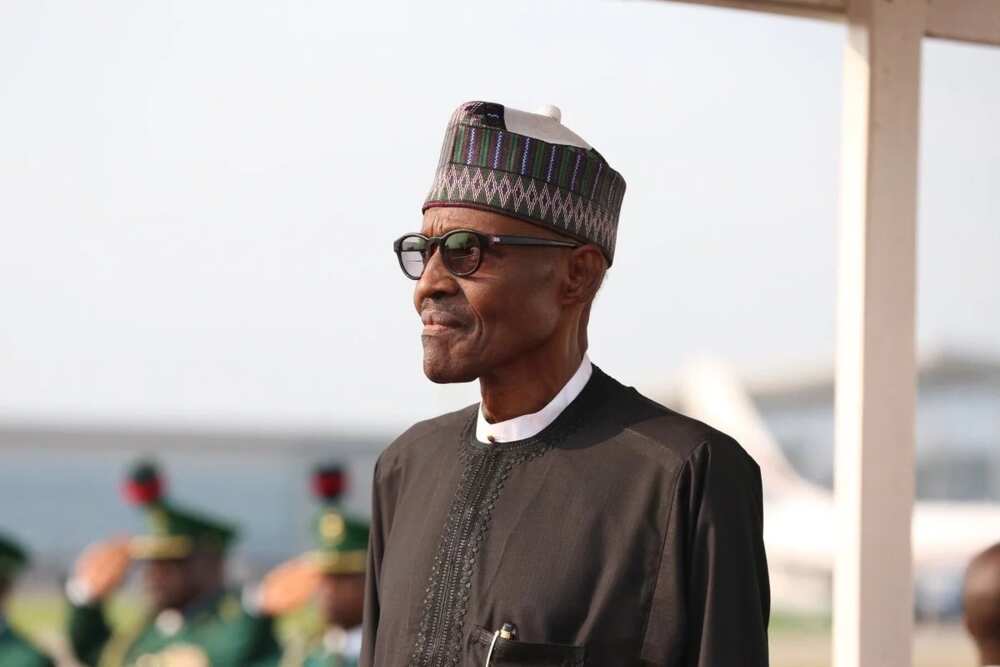 Governors including Rochas Okorocha, Yahaya Bello, others welcomed Buhari.
Mohammed said: "The president is stronger, firmer and healthier."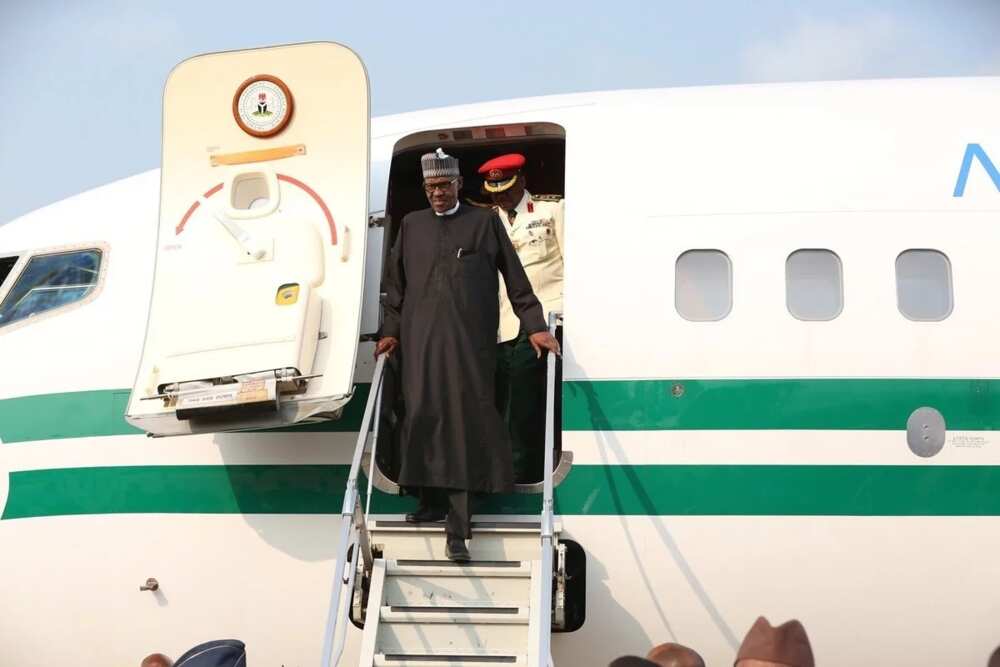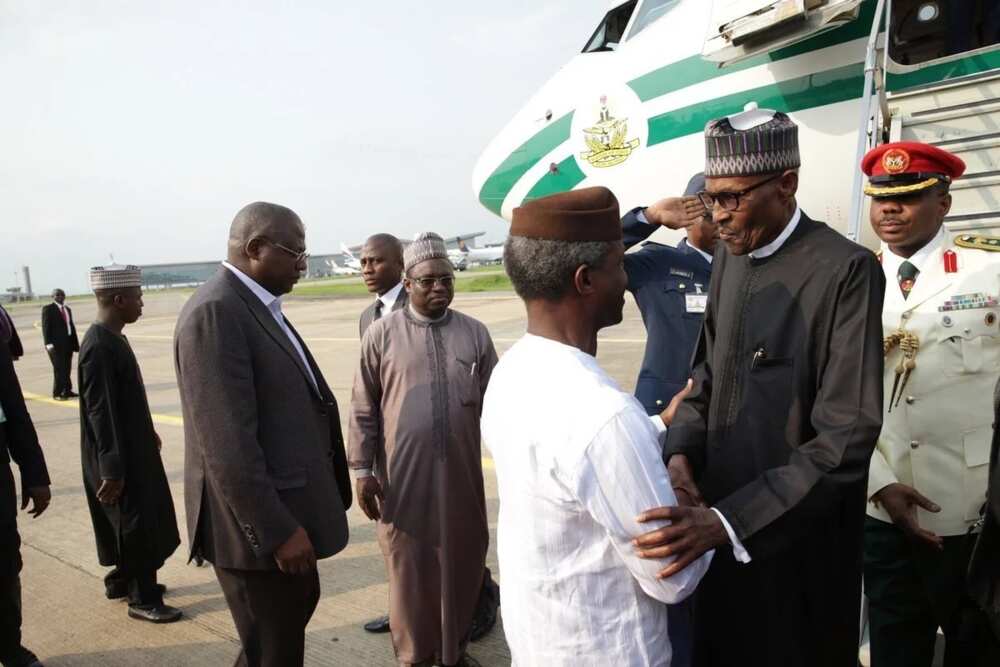 4.59 pm: Buhari leaves Nnamdi Azikiwe Airport to the Presidential Villa.
4.52: Buhari receives guard salute, exchanges pleasantries from Vice President's team, dignitaries.
4.51: National Anthem being sang at the Presidential wing of the Nnamdi Azikiwe International Airport, Abuja.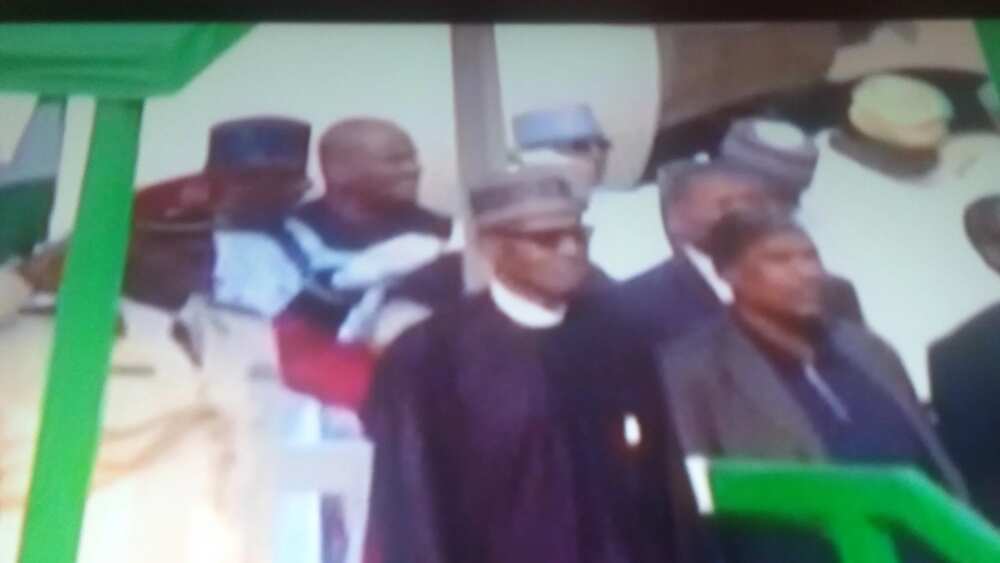 4.47: Cameras barred from accessing the presidential tarmac.
READ ALSO: BREAKING: President Buhari to address Nigerians in live broadcast
4.43 pm: Buhari comes down from the the presidential aircraft, received by Federal Executive Council members, Osinbajo, others.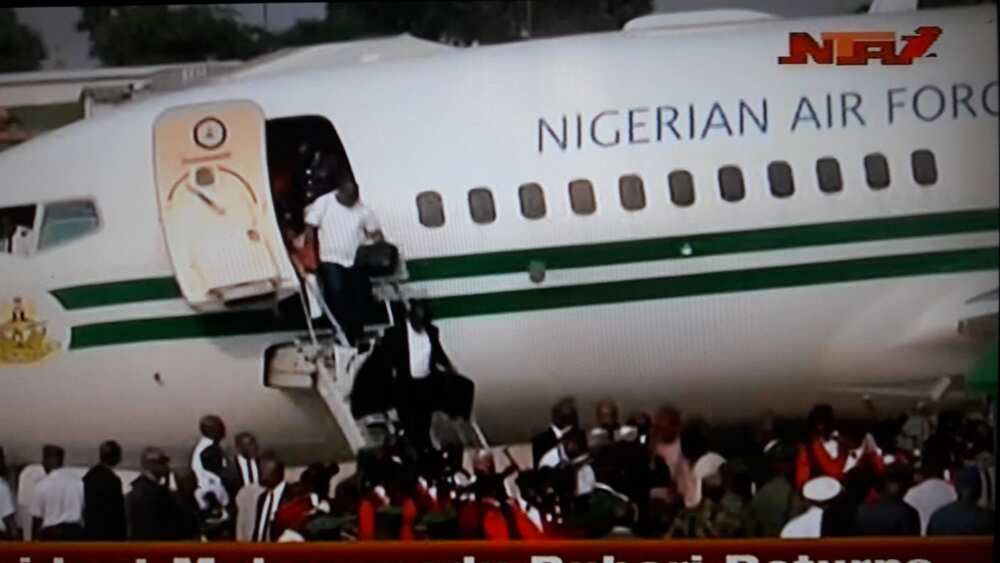 4.39 pm : Presidential aircraft taxing the airport runway.
4.36 pm: Presidential Aircraft touchdown Abuja airport.
4.35 pm Zamfara, River, Kano, Buhari's chief of staff present at the Abuja airport awaiting Buhari's arrival.
READ ALSO: 'We are happy baba is coming back', no if we did not protest, he would not return' - Mixed reactions from Nigerians as Buhari returns on August 19
4.29 pm: Nigeria's airspace closed in anticipation of President Buhari's arrival.
4.26 pm: President Buhari's supporters at the entrance of the Nnamdi Azikwe International Airport, Abuja.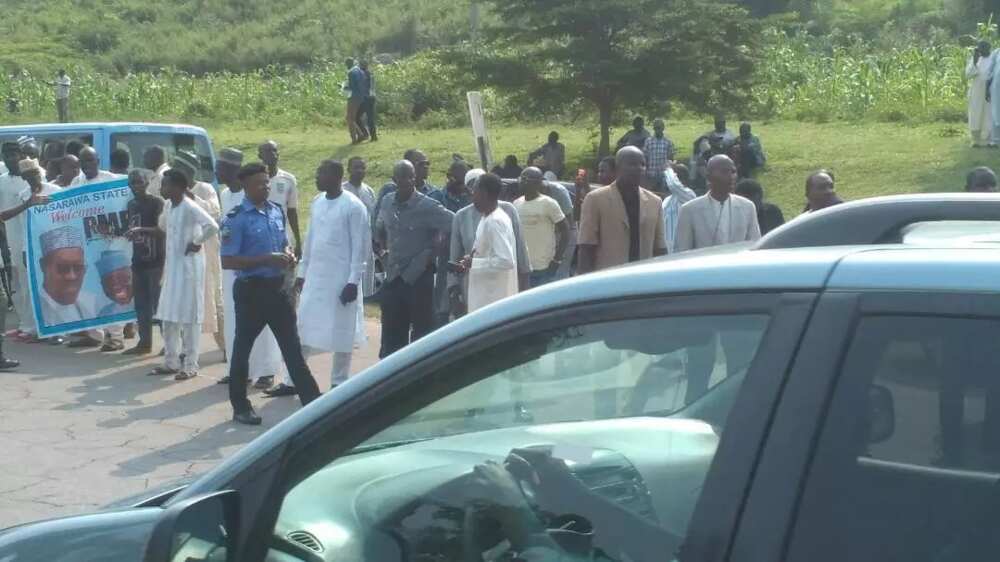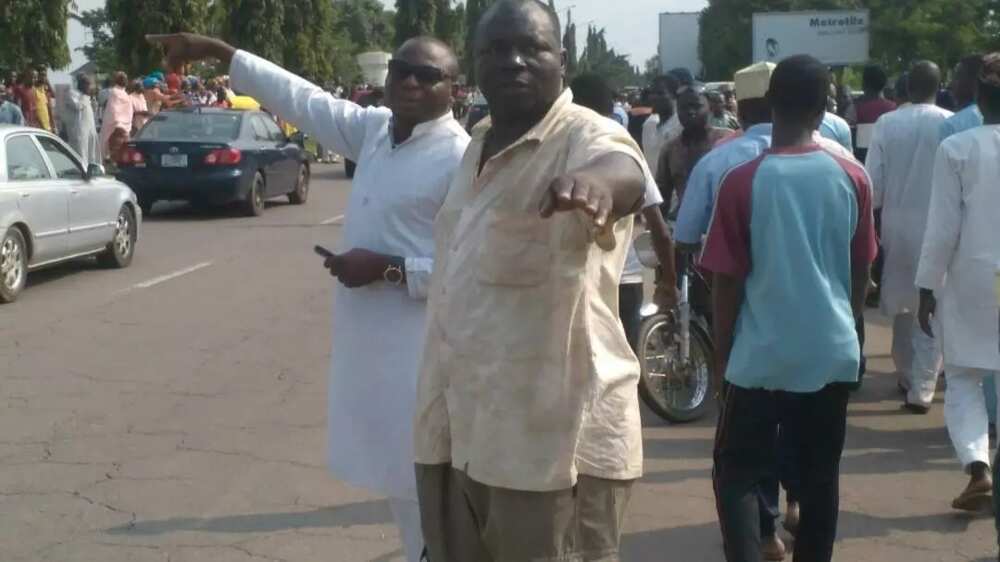 4.12 pm: Road to Nnamdi Azikwe International Airport crowded as President Buhari's supporters flood the area.
4.04pm: The guards brigade have finished a mini practice to receive the president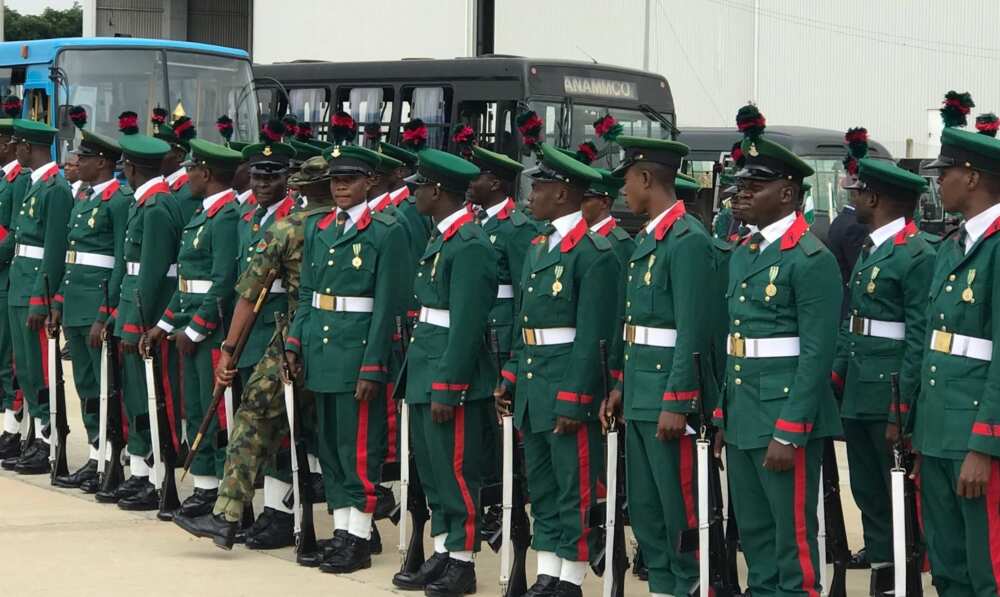 4.03 pm: It appears that the president's flight is delayed. He was expected to arrive at 4.00pm. Everyone is still waiting.
PAY ATTENTION: Install our latest app for Android and read best news on Nigeria's #1 news app
3.57pm: Huge crowd waiting for the President at the presidential wing of the Abuja international airport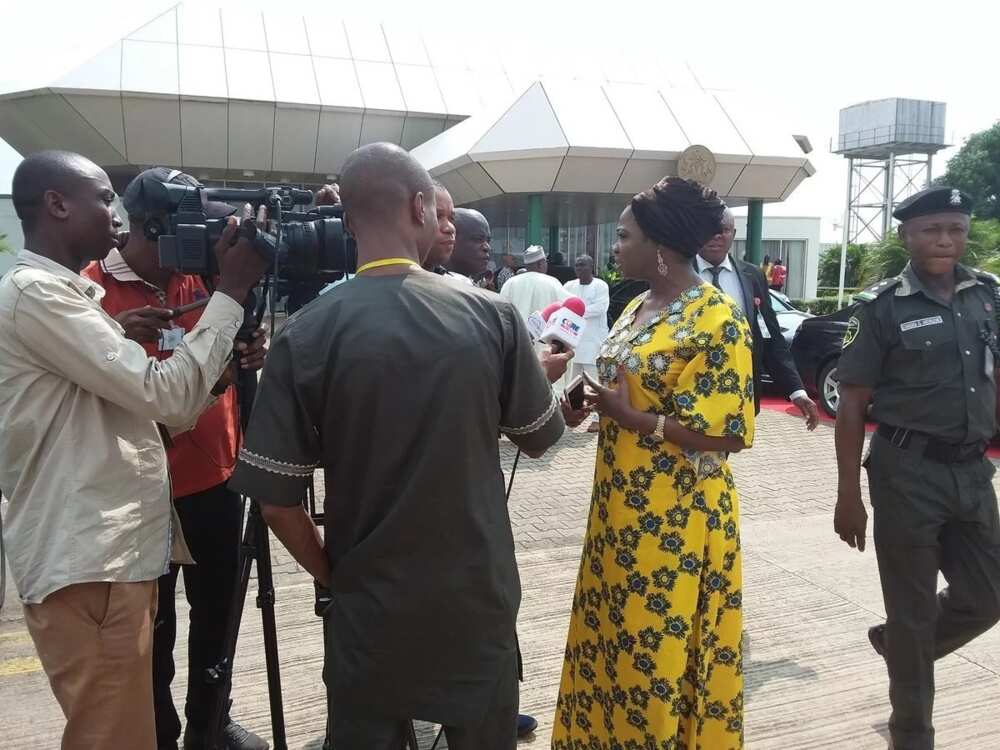 PAY ATTENTION: Install our latest app for Android and read best news on Nigeria's #1 news app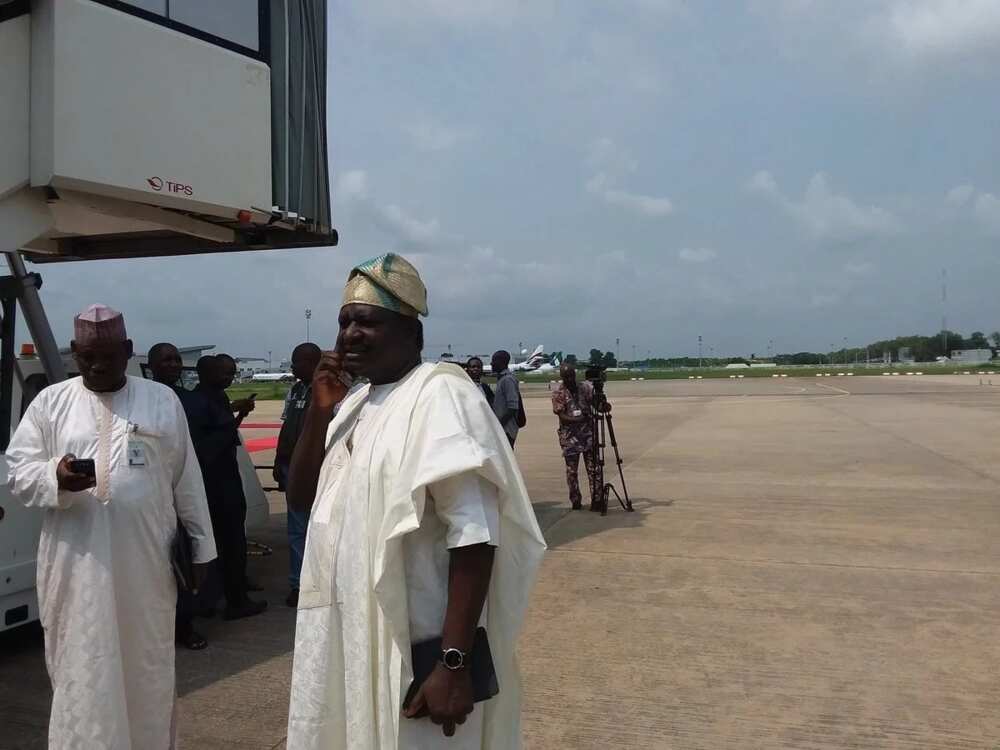 Watch this Legit.ng TV video of Nigerians telling President Buhari what they want him to do for them on his return
Source: Legit.ng