Boko Haram kills 4, injures many in fresh attack on Borno
- The attack was confirmed by a village head
- It occurred late on Saturday, August 12 night and left about four people dead and landed many others in the hospital
- The assailers also burned down the villages that they attacked
Fresh reports say at least four people have reportedly died following a Boko Haram attack on some villages in Amarwa along Maiduguri-Konduga Road in Borno state.
The reports were reportedly confirmed by a village head to a Civil Liberties Organization official Ahmed Shehu on Sunday, August 13 who in turned sent the info as SMS to pressmen in the northeast state.
The message read: "Boko Haram burnt down to ashes another village unit of Wanori and Amarwa village yesterday at about 10.00pm till 11.30pm as reported by those in the village."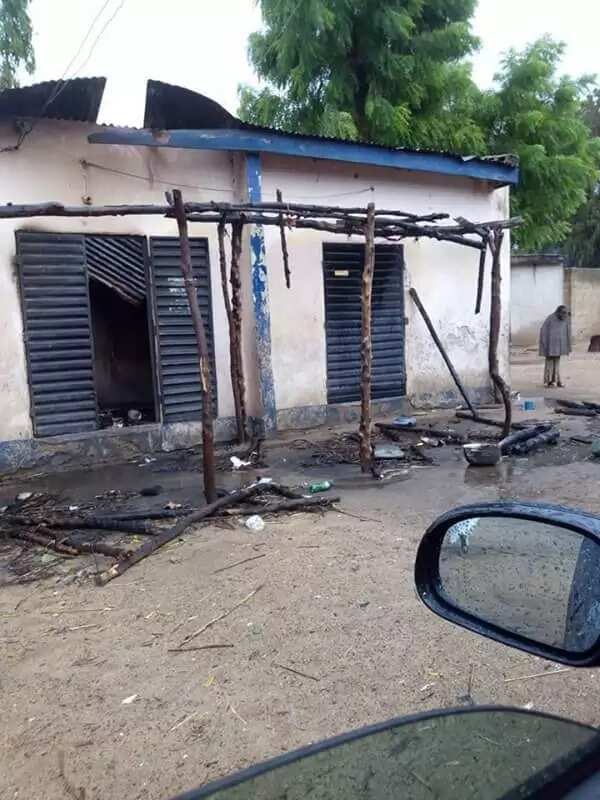 READ ALSO: Evans gives valuable confession as police make more arrests
"Four people have been confirmed killed in the incident and several others have been taken to the hospital this morning."
News Agency of Nigeria quoted a witness Idrissa Musa as saying that heavily armed insurgents stormed the village in the night, killed and injured the inhabitants.
Musa said that the insurgents also carted away food items and razed down houses in the village.
Although he confirmed four persons dead at the scene of the attack, he said only two others sustained various degrees of injuries in the attack.
"The attack lasted for about two hours. The insurgent moved from house-to-house committing various forms of atrocities.
"Some of the surviving villagers with help of security operatives evacuated the wounded to the Specialist Hospital, Maiduguri," he said.
PAY ATTENTION: Install our latest app for Android and read best news on Nigeria's #1 news app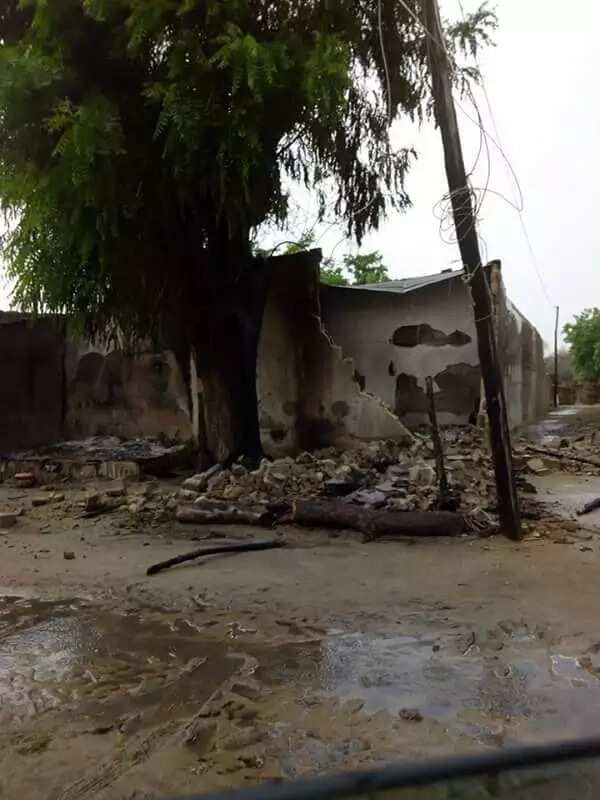 Meanwhile, Legit.ng reported The Nigerian military has reportedly declared that it has enough evidence that Abu Shekau, the leader of a faction of the Boko Haram terrorist sect, is dead.
The military headquarters however added that there seems to be many Shekaus in existence.
The report said John Enenche, defence spokesperson, who spoke with Osasu Igbinedion on The Osasu Show, said though Boko Haram has been defeated; there cannot be total peace in the north-east.
Watch this Legit.ng TV video about child survivors of Boko Haram attacks in the northeast
Source: Legit.ng