Meet these young talented Nigerian designers who make the nation proud (photos)
- Some Nigerian teenagers are presently the talk of the town with their activities
- They represented Nigeria at the first Global Robotics Olympics in the world
Some Nigerian teenagers are putting the country in good view with their participation in the first robotics Olympics held in Washington D.C in the United States.
This challenege happens to be the first global robotic Olympic to be held. The Nigerian teenagers that represented the nation were identified as Seun Omotayo, Fetisimi Adegbamigbe, Tawa Giwa, Toluwalase Agoro, Ayomide Adetunji, Ayodeji Umar and Niyi Talabi.
The seven teenagers joined teenagers from other countries. The ages of the participants ranged from fifteen to eighteen. There were about one hundred and sixty three teams from different countries of the world. They all fought to win the first global challenge of 2017.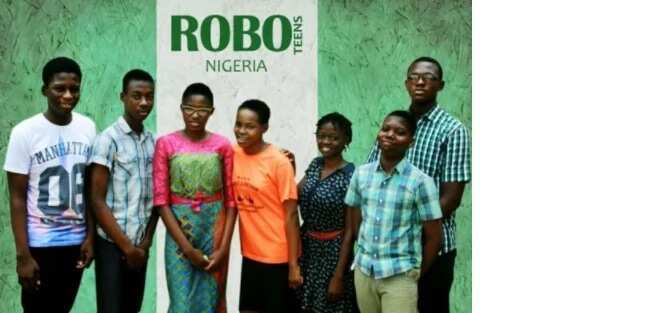 READ ALSO: The $91 billion man! Amazon founder Jeff Bezos surpassed Bill Gates as world's richest person for a brief moment (photos, video)
Team Nigeria had an interesting bio; the bio listed the participants as a team of robot enthusiasts made of four boys and three girls. The goal of the team is to make the country great and to understand the advantages of working within and outside Nigeria.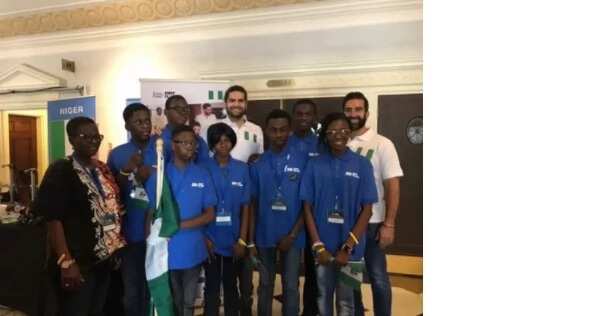 Toluwalase Agoro, a student of Oxbridge College spoke on the competition stating his interest and that of the team.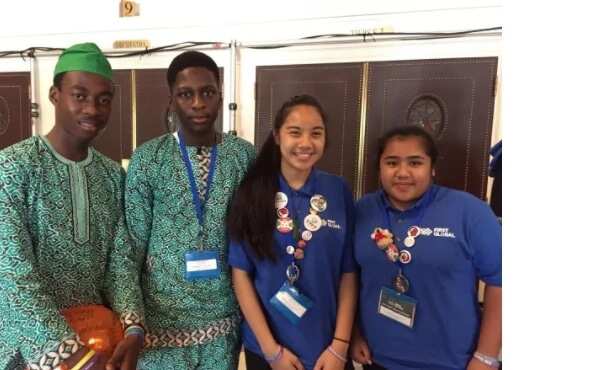 "I have always been interested in robots. It's a new way of doing things; it's a more efficient way of solving problems. All over the world, scientists have already started using robotics to build cars and other things; if we can apply that to other sectors, in Nigeria and elsewhere, it can help to make life easier. For example, if this year we are focusing on how we can use robots to solve problems related to poor access to potable water.
It has been fun, but very challenging. We went through a lot of designs before we came up with this design. And for each design, we worked hard to develop it; there were some we dropped, before coming up with this current one. We encountered many challenges, but we were able to cope. We have done most of the work now, but we are not relaxing. We started building this in January. At this stage, we are now developing the programme which would work on the robot."
See some of the tweets generated as a result of the challenge:
PAY ATTENTION: Install the latest android app to get updates from Nigeria's number one online news platform
The team was coached by Remi Willoughby, a robotics instructor and educator who doubles as the national coordinator of the programme in Nigeria.
Watch the Legit.ng TV video below to see what this 20-year-old Nigerian contortionist has to say about her abilities:
Source: Legit.ng