4 reasons Cross River super highway might be another unnecessary project (photos)
In the month of June 2017, Legit.ng reported that the federal government endorsed the construction of a 260 kilometre highway by the Cross Rivers state government.
The highway which will cut across at least 16 local government areas is perceived as one of the major projects of the state governor, Ben Ayade.
However there are people who doubt the feasibility of the project, one of such is a platform known as BudgITng, which advocates transparency in government spending.
Below is a list of the reasons they gave:
1. Cost of highway
According to BudgITng, the highway is set to cost the government N200 billion. This is a reduction of N600 billion from the initial N800 billon cost in November 2015.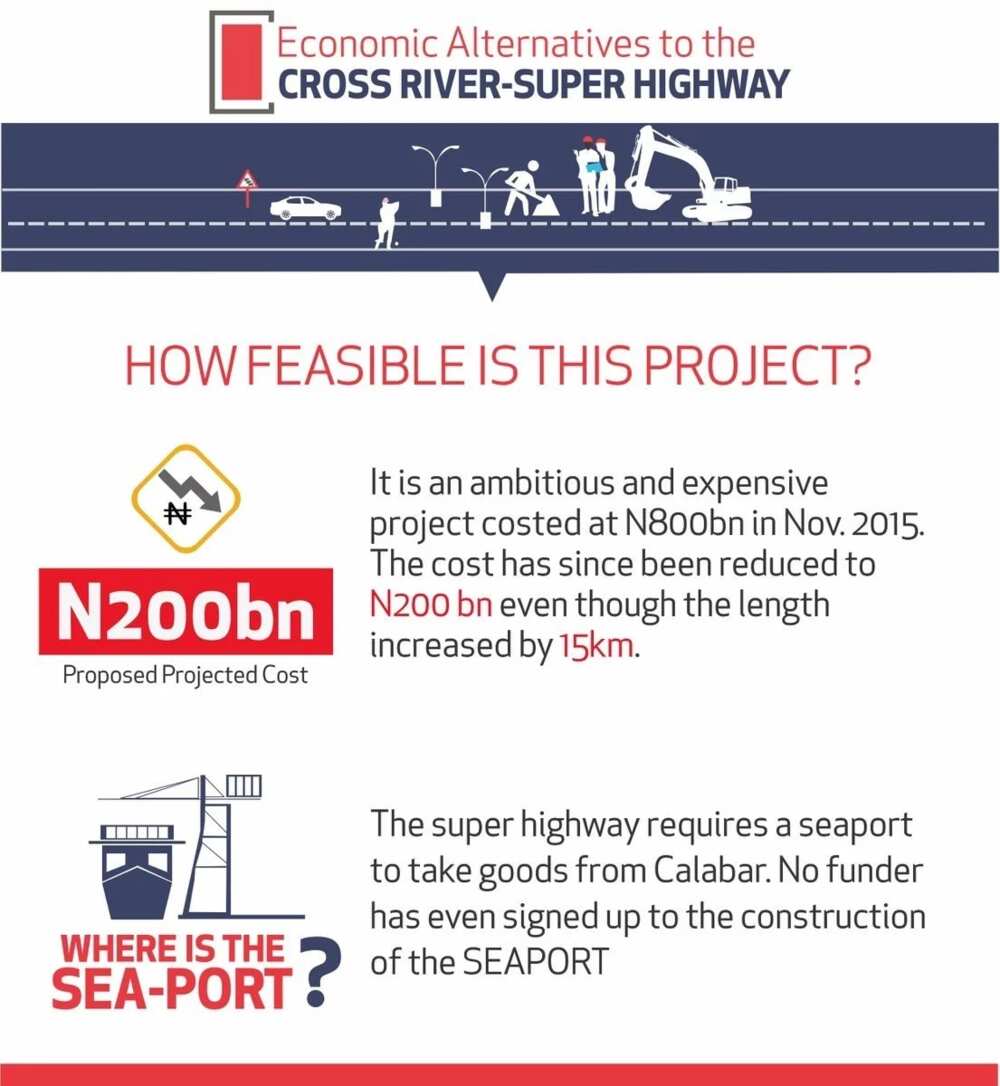 READ ALSO: We lose millions of naira to bad roads on daily basis, Agbara residents cry out
2. Who will pay for it?
If the plan to pay for the highway is through tolls on citizens, at a rate of N1,000 for cars and N5,000 for trucks, it will take the government about 100 years to get back the money, according to BudgITng calculations.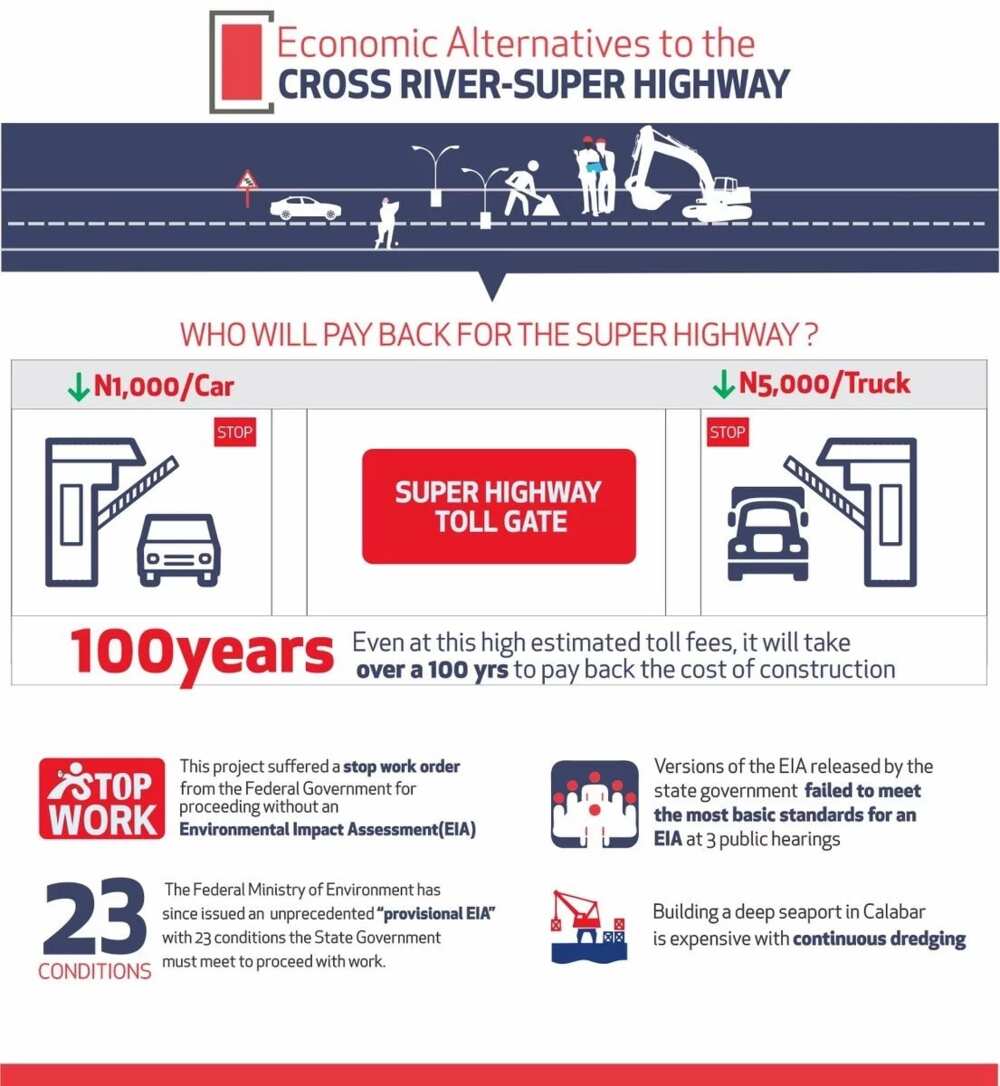 3. Is the highway needed?
There have also been alternatives proposed to the highway project that are more beneficial economically.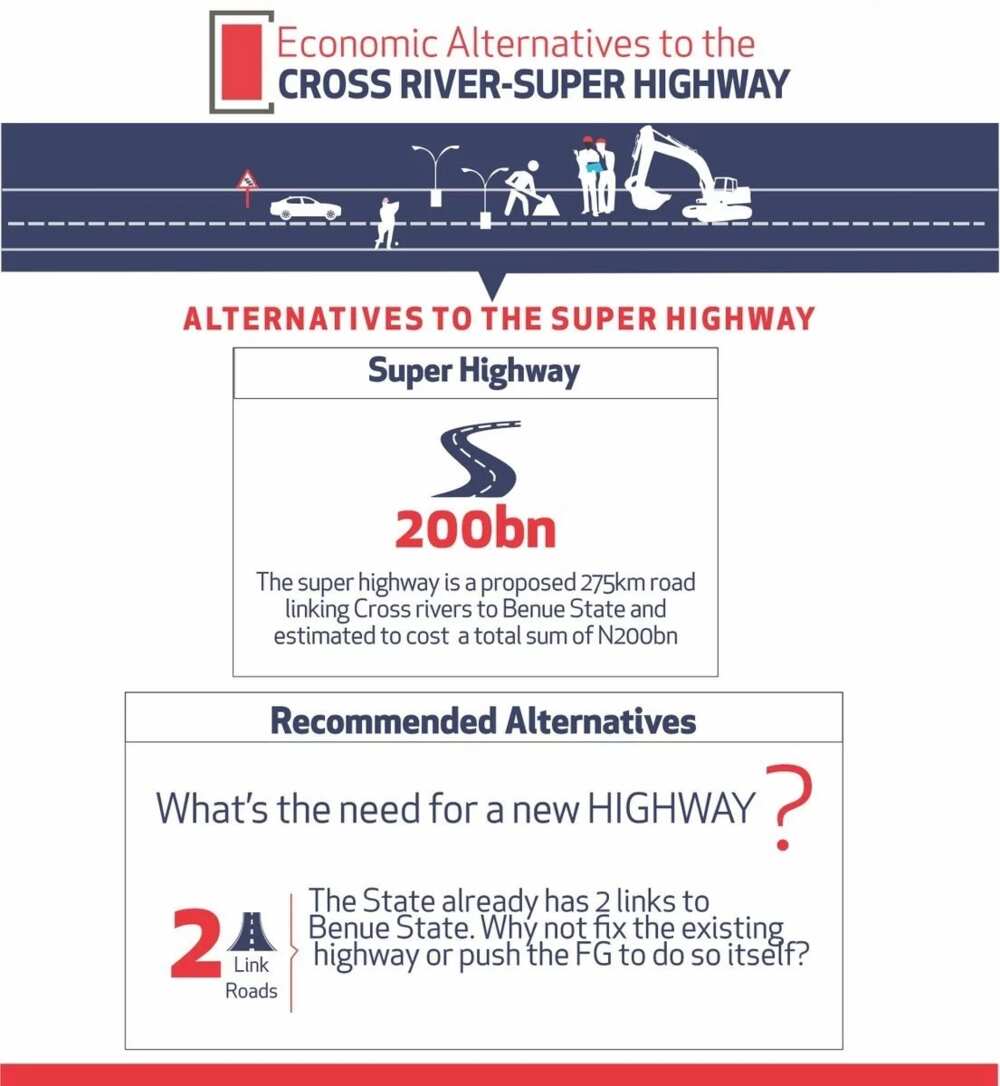 4. Comparative cost
Why does it cost so much? The infographic below shows a comparison between the length and cost of the road and other road projects in the country.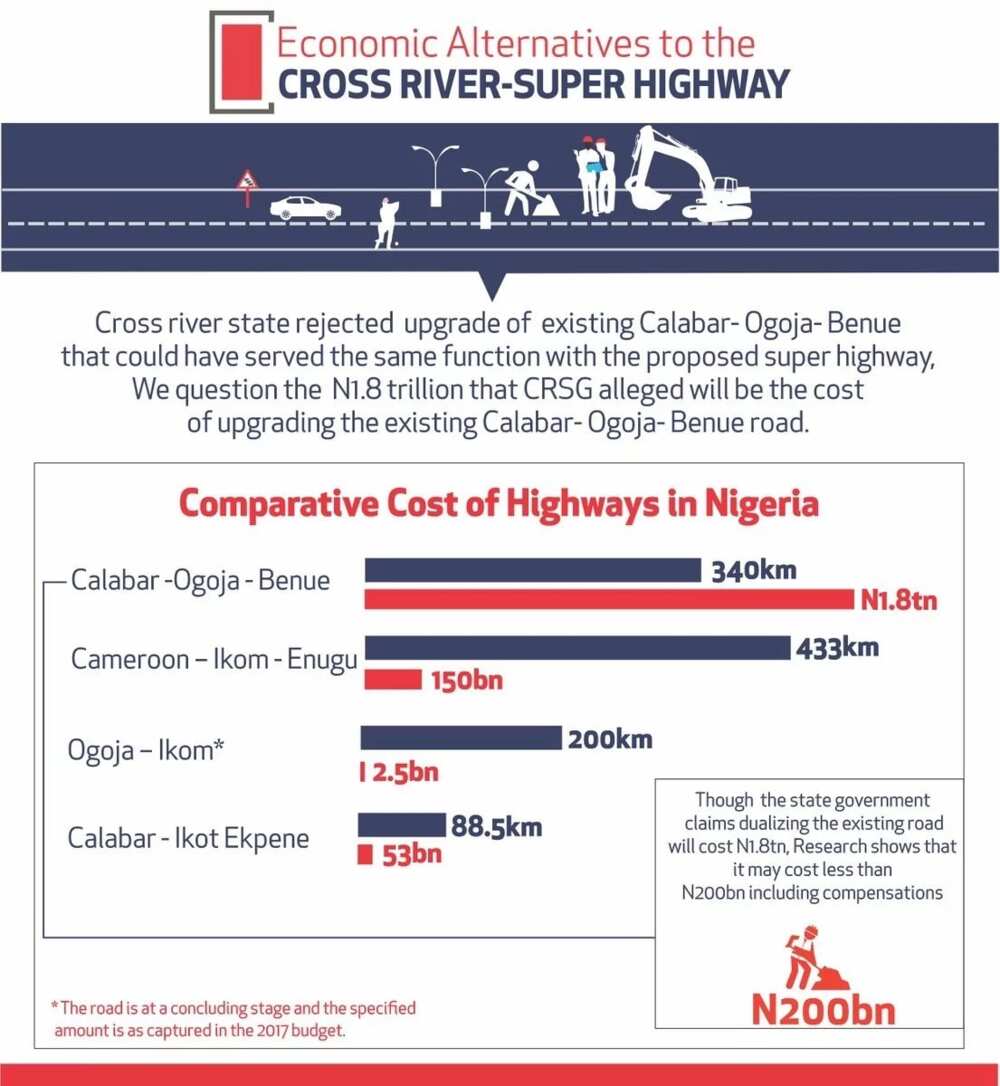 Legit.ng earlier reported that environmental activists have kicked against the project with the argument that it would destroy several species of plant and displace indigenous residents in the area.
PAY ATTENTION: Watch more videos on Legit.ng TV
However the acting president who visited Calabar said the high way represents creativity and big vision.
Watch this Legit.ng video on the recently opened Nyanya bus terminal below:
Source: Legit.ng