33-year-old America based Nigerian declares ambition to be Nigeria's president
- A young America based Nigerian, Omololu Omotosho, has declared ambition to become Nigeria's president
- He said he would foster an environment where democratic values and the rule of law are upheld
- Omotosho also noted he would appeal to the conscience of unpatriotic Nigerians who profit from the current breakdown of infrastructure in Nigeria
A young Nigerian based in the United States of America, Omololu Omotosho, has declared his ambition to become Nigeria's president.
In a message sent to Legit.ng, Omotosho explained why he is not too young to run the affairs of the country successfully.
READ ALSO: I am making progress - Buhari writes AU from London about his ailment
He said: "My name is Omololu Omotosho. I will like to run for the office of President of Nigeria but the Nigerian constitution says I am too young. But if I had the chance to run for the office of President of Nigeria, this is the agenda I will partly run based on: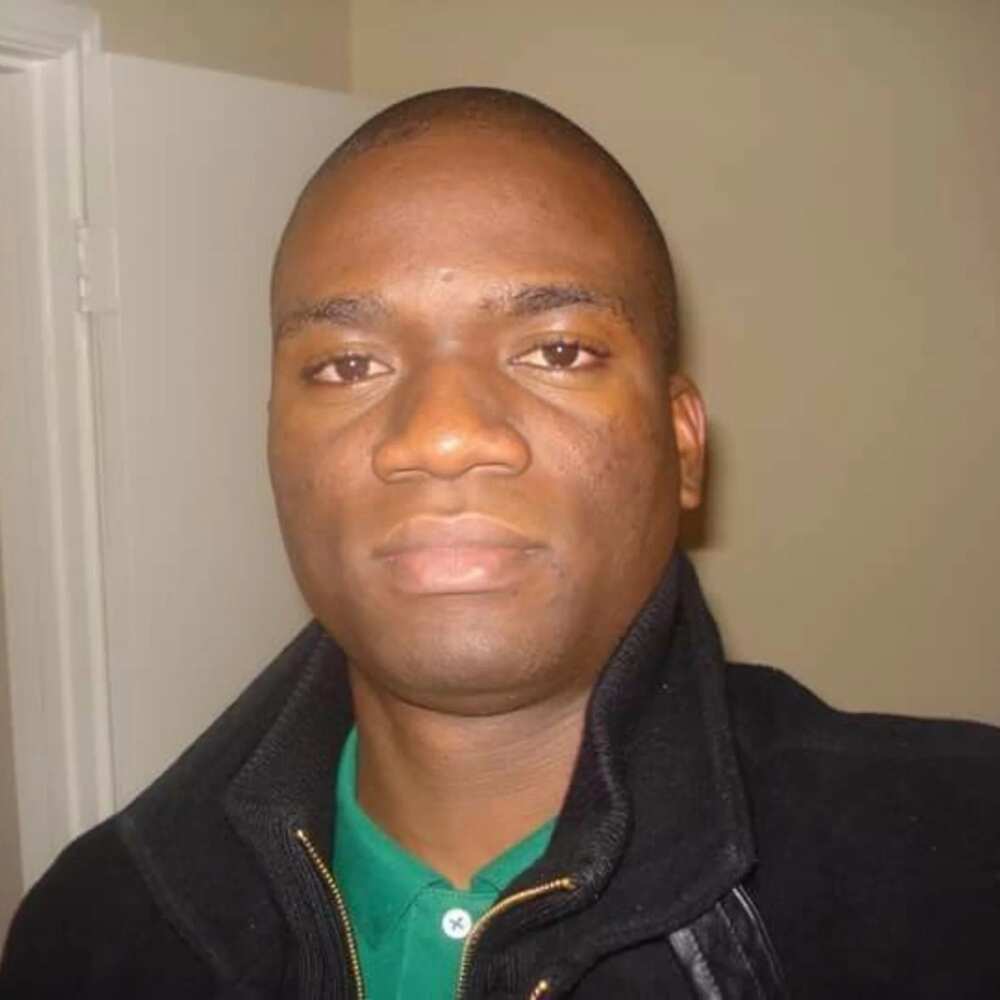 "I will foster an environment where democratic values and the rule of law are upheld. I will appeal to the conscience of the crop of unpatriotic Nigerians who are profiteering from the current breakdown of infrastructure of our nation;
"One thing the elite and a considerable portion of those who have access to the resources of the country fail to realize is that the current state of the country is unsustainable.
"This is the state where public officials amass small islands of wealth surrounded by the quicksand of poverty; a situation where such monies are stashed away and not used to build infrastructure, create jobs, and create wealth is unsustainable and unacceptable.
"And as more people get into public and political office and the trend continues, we will soon find ourselves in a state where the norm is pervasive lawlessness and lawfulness is abnormal, if it is not already happening.
"This is why the issue of erratic electricity supply has to be solved; this is why a Nigerian President should have the courage to confront the issues at hand because if he or she does not, Nigeria is headed for a situation where even the so- called political elite will have no country to call its own.
"Nigeria cannot continue to take palliative measures. What we need is a cure that cures the problem once and for all.
"I understand sustainable nation building efforts takes time to materialize -- one of the pressing immediate needs of Nigeria is for the leadership of the Federal Government of Nigeria to order that internal control systems to fight corruption be set up across the gigantic bureaucracy within the Federal Government of Nigeria and also inspire other levels of Government and stakeholders in the system by communicating effectively the need for corruption to be stifled in Nigeria.
PAY ATTENTION: Read the news on Nigeria's #1 new app
"If most Nigerians can live with pervasive corruption and still not benefit much, most Nigerians can also live without corruption even if it may be an initial strain on some provided Nigerian leaders also demonstrate their willingness not to be corrupt.
"Arguably, most Nigerians feel they are being cheated by government officials who are supposed to be serving them.
Meanwhile, Legit.ng had previously reported that a 34-year-old billionaire, Ibrahim Abubaka Lajada living abroad declared his intention to run for presidency in 2019.
Watch this Legit.ng video about President Buhari and his government:
Source: Legit.ng