How Nigerian school children are getting hooked on cigarettes - Mercy Abang
- Abang Mercy, a freelance journalist, has undertaken a profound study of several individuals who became hooked on cigarettes even from primary school
- Teachers and hawkers also disclosed how these youngsters patronize cigarette sellers in a bid to feel older and get high
-From cigarettes, some individuals have now graduated to inhaling substances like gasoline, correction fluid, rubber solution, aerosol, nail polish removers and kerosene
- Tobacco smoking is responsible for 7 million deaths each year, and over 1.1billion people smoke tobacco worldwide
A special report by freelance journalist Abang Mercy, has detailed how primary and secondary school children in Nigeria are getting taught how to smoke.
She narrated various stories about individuals whose smoking journey began as children.
READ ALSO: Delta Flood: Sapele resident cries out to Okowa for help
Abang tells the story of 14-year-old Musa, who began smoking at 9. According to Musa, tobacco products were conspicuously within reach, just at his school's entrance.
He said: "I have today become a chain smoker, I can't do without cigarette's and same applies to most of us you see here.
"As many times as I try to stop smoking, it becomes more difficult."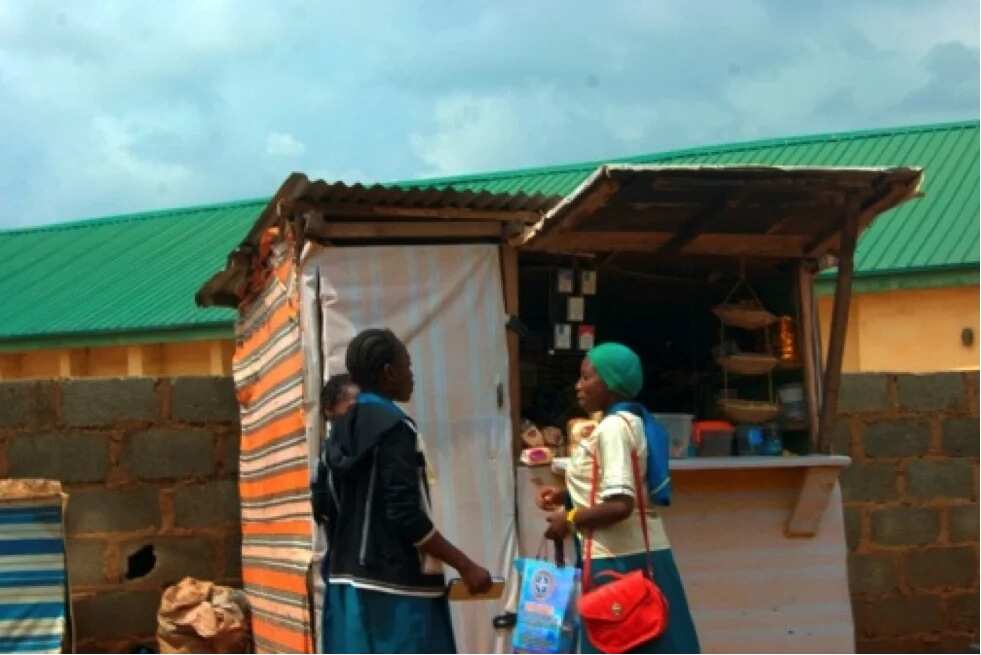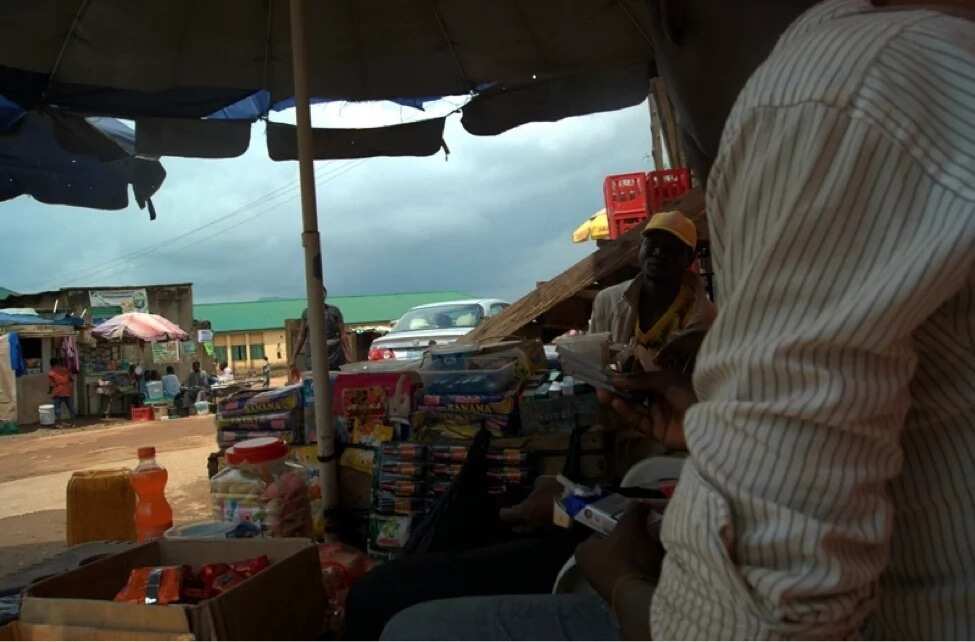 Another individual identified as 25-year-old Ahmed Isa who has now graduated to using drugs, disclosed that just like Musa, his journey with cigarettes also began in elementary school.
As he reached for an empty bottle of cough syrup, Ahmed stated: "To keep my spirit high, there's simply nothing else to do; and here's my fifth codeine bottle."
Further describing how his disastrous journey began, he stated: "It all started with the 'mallams' shop next to the school premises where we (students) turned to for our tobacco needs."
Now, Ahmed revealed that he and his friends take anything they find to feel 'high'; including gasoline, correction fluid, rubber solution, aerosol, nail polish removers and kerosene.
According to a hawker who sells in front of the L.E.A Kubwa II primary school in Bwari Area Council Abuja, the students come to buy biscuits during the day and at night, they come to buy cigarettes.
Umar Ado stated: "I don't sell to them, but a lot of people do. At night these children want to behave more maturely and they feel smoking makes them look tough.
"The people selling the cigarettes are a problem, but if you enter the school, like at the football field, you will see a lot of young boys smoking.
"People have taken these primary schools as places to smoke, especially the government ones that have a lot of space."
A female teacher at the same school who spoke on the condition of anonymity stated: "Well, we cannot stop them from going to buy the things they need.
"We have subjects like civil education that we use to teach the children about bad social behaviour, but our efforts stop at the school. We can't control them when they leave.
"We have been trying to dissuade all these bad boys from coming to smoke in the schools and spoiling the children, we even raised the fence and have been working to put a barbed wire, but these things take time."
According to 2015 estimates from the World Health Organization (WHO), over 1.1billion people smoked tobacco.
The report notes that it is almost impossible to find tuck-shops around schools in the nation's capital, which do not sell cigarettes.
Over 7 million people die each year from using tobacco.
PAY ATTENTION: Install our latest app for Android, read best news on Nigeria's #1 news app
Legit.ng previously reported that in Nigeria, about 10,000 cancer deaths are recorded annually while 250,000 new cases are recorded yearly.
According to Dr. Andreas Ullrich of WHO's Department of Chronic Diseases, the situation might get worse in metropolitan areas of the developing world as populations age and increasingly feel the impact of exposure to major risk factors such as tobacco, certain chemicals and infections.
Watch this Legit.ng TV video asking who should be held responsible for exam malpractice:
Source: Legit.ng