Meet beautiful Nigerian graduate who sells Irish potatoes for a living in Plateau (photos)
- A beautiful Nigerian graduate has taken her hustling to a new level
- The young lady sells Irish potatoes in Plateau
- She took to her social media page to call people's attention to her new business
A beautiful Nigerian graduate identified as Lois on Twitter has given a new definition to business with the step she took in establishing herself as a seller of Irish potatoes.
The young lady took to her Twitter page to announce her new job title and to implore people to share her tweet in order for her to find buyers.
Lois' new business seemed to have attracted a whole lot of buyers and prospective investors who kept retweeting her post and dropping comments under the post.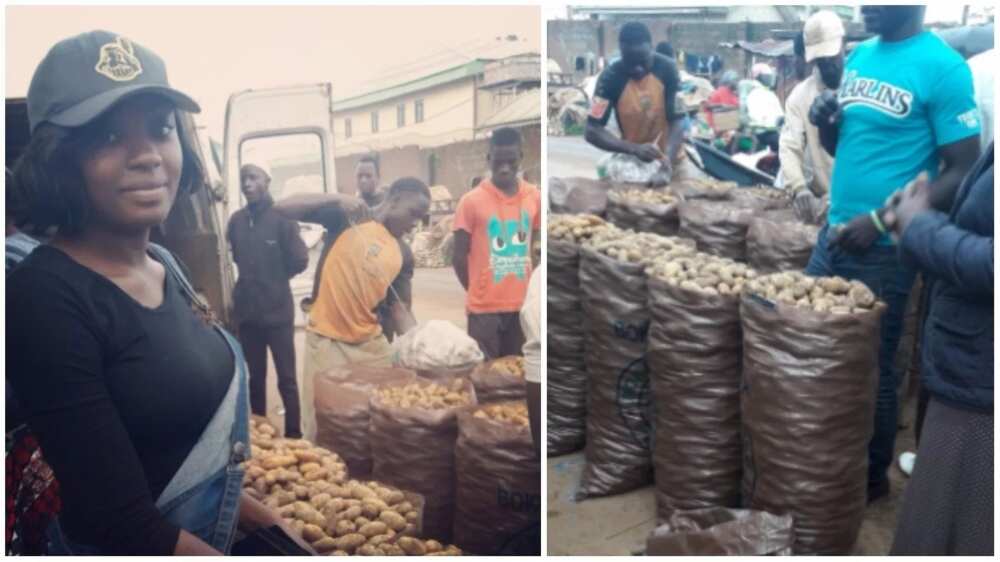 READ ALSO: Housewife plans to surprise her husband with the N700k she managed to save in her piggy bank
Conscious of the fact that advertising her goods on the social media would make her have buyers from all over Nigeria even though she is in Plateau state, the young lady is willing to send the potatoes down as she suggested that people buyers in a state can be paired to bags of potatoes.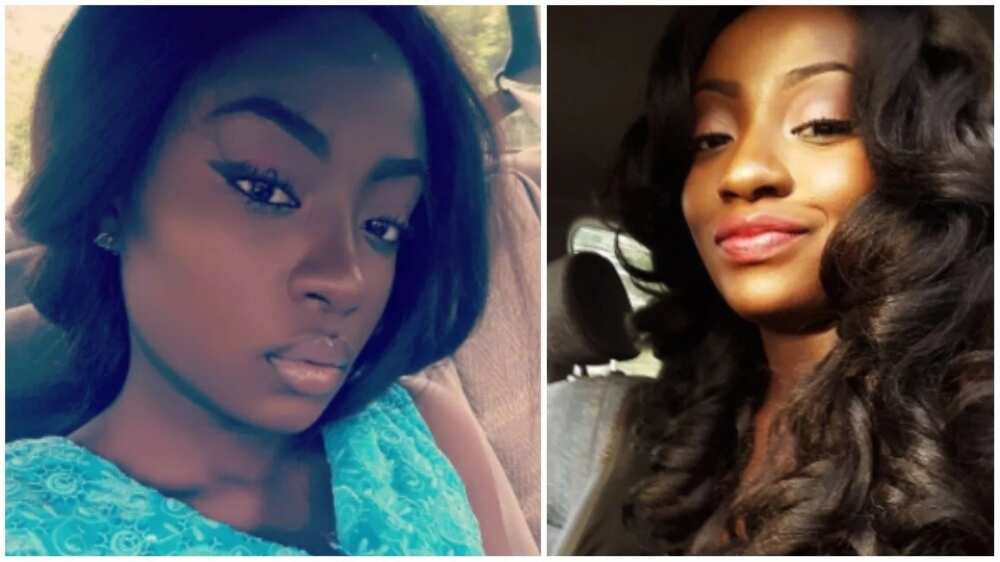 The young graduate is yet to serve; she is a prospective corp member who understands the phrase 'dignity in labour' too well. She has found a means of survival and do not need to join the thousands of Nigerians who prod the streets of the country looking for jobs.
See her initial tweet here:
Nigerians appreciated her effort as some prayed for her while others were ready to patronize her. The young lady made it known on her Twitter page that she delivers outside Jos where she stays.
See some of the tweets posted on her page in response to her tweet:
PAY ATTENTION: Install the latest android app to get updates from Nigeria's number one online news platform
Some people also shared with her great ideas asking her to process too if she could as they felt people would jump on the offer if the potatoes were sliced, refrigerated and packaged.
Watch the Legit.ng TV video below to see what this 20-year-old female contortionist is doing to her body:
Source: Legit.ng