South South States in Nigeria
South South Nigeria is also known as the Niger Delta region. Most of the oil wells are located in this region. Learn more about South South states Nigeria.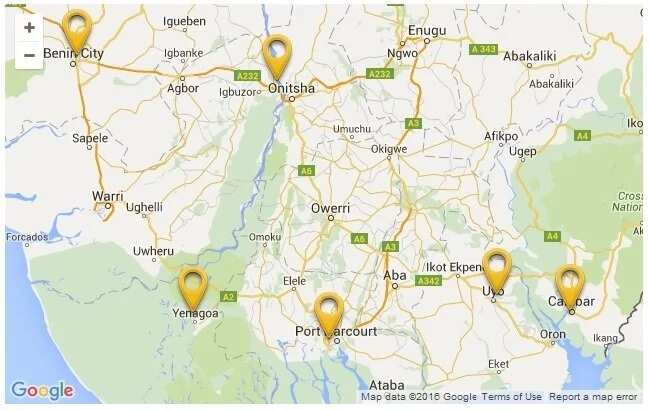 Nigeria was divided into six geopolitical zones or regions under the regime of Ibrahim Badamosi Babangida. Each zone is made up of states in Nigeria with identical cultures, ethnic similarities, and some common history. The zones were created in order for the federal government to be able to allocate resources effectively. The six regions in Nigeria are:
● North West
● North East
● North Central
● South West
● South East
● South South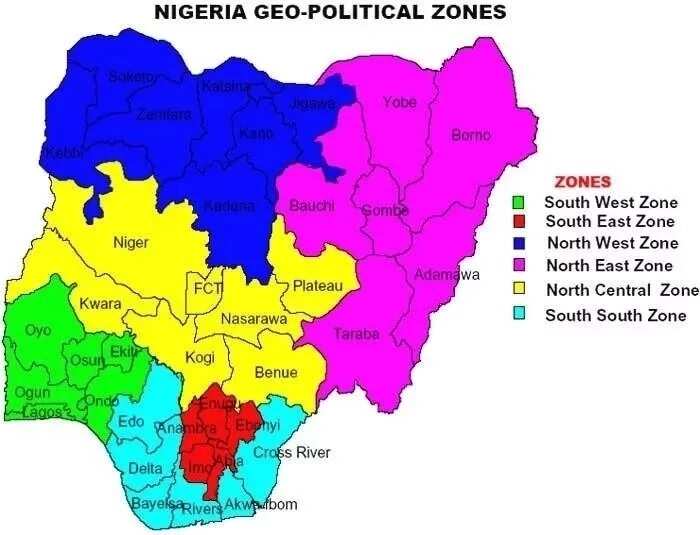 In this article, we will focus on the South South region. The South South geopolitical zone is made up of six states. These six states are known as the Niger Delta states. One of the things these states have in common is that they have the keys to the Nigeria economy - oil. These states are the major oil producing states in Nigeria. These six states are:
● Akwa Ibom
● Bayelsa
● Cross River
● Delta
● Edo
● River
READ ALSO: South East states in Nigeria
Akwa Ibom State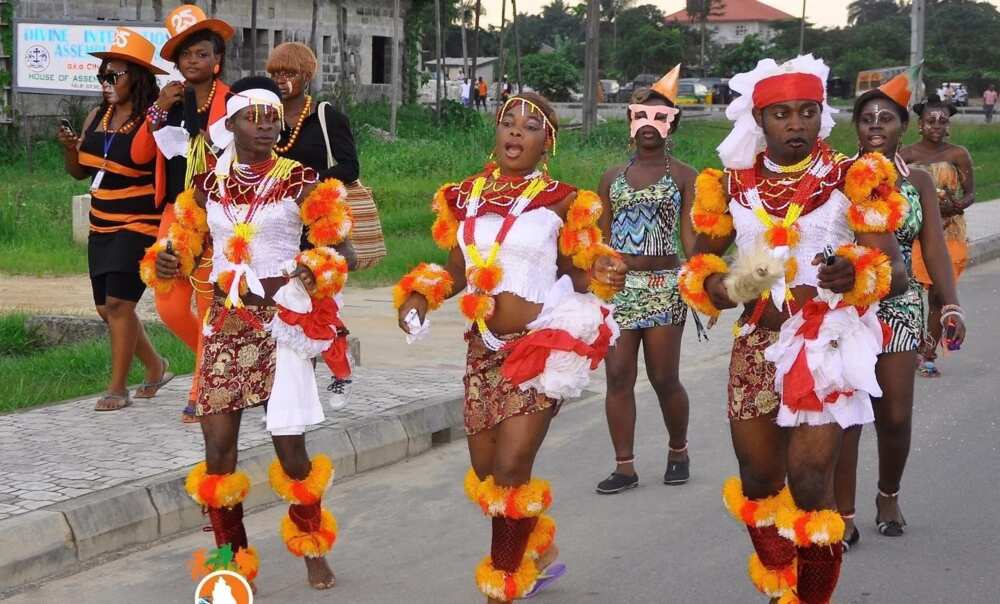 Akwa Ibom motto is known as the 'Promise Land.' The state is located on the coastal part of Nigeria. It has a land area of 7,081 km2. The population is about five million people. Akwa Ibom is bounded by Cross River State, Abia State, River State, and the Atlantic Ocean. The capital city of Akwa Ibom is Uyo. There are four major languages spoken in the state namely Annang, Ekket, Ibibio, and Oron.
There are many African religions practised in the state but the majority of the people practise Christianity. The richness of their cultural and historical heritage is summarized in their beliefs, mythology, folklore, food, songs, and dance. The people of Akwa Ibom are majorly civil servants, farmers, fishermen, traders. and blacksmiths.
Among the oil producing states, Akwa Ibom is currently number one. The state is blessed with not only crude oil but other resources like coal, natural gas, limestone, clay, silver nitrate, glass sand, and salt. Also, it is a land of tourism, you can visit places like:
● The Oron Museum
● Ibeno Sand Beach
● The Amalgamation House where the amalgamation of the Northern and Southern protectorate to form one Nigeria in 1914 took place
● Lord Lugard Residence
● The Slave Masters Lodge
● Mbo Forest Reserve
● Mary Slessor House and Tomb and many others
Bayelsa State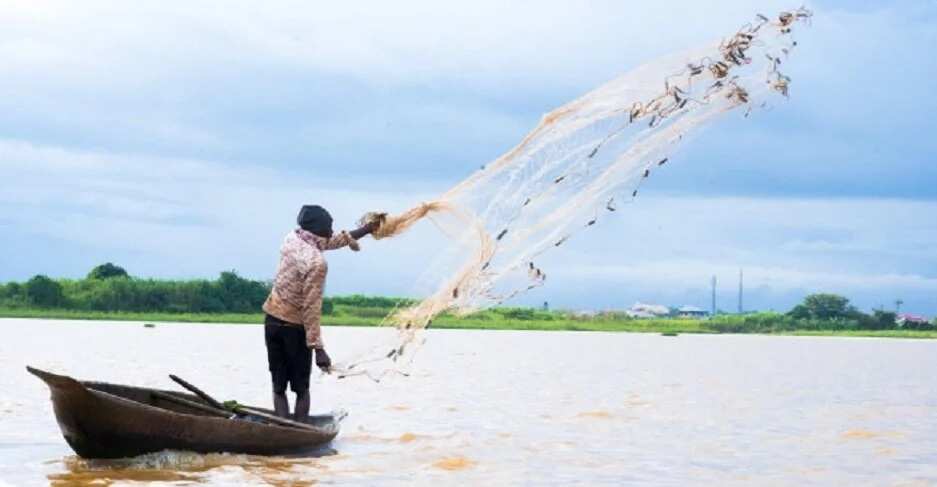 Bayelsa State is known as the Pride of the Nation. Bayelsa was created out of Rivers state in 1996 by General Sani Abacha, the then Head of States. It is located in the southern part of Niger Delta region. Bayelsa is bounded on the north by Delta State, on the east by Rivers State, and on west and south by the Atlantic Ocean. The capital city of Bayelsa is Yenagoa. There are many ethnic groups found in Bayelsa but the most predominant are the Ijaws. All these ethnic groups have their own dialect. The major religions practised in Bayelsa are traditional worship and Christianity. It is one of the smallest states in Nigeria with a land mass of 10,773 km2. It has eight Local Government Areas, the lowest in Nigeria.
Bayelsa State has one of the biggest oil and gas depots in Nigeria. It is also one of the major oil producing states in Nigeria, contributing more than thirty percent of Nigeria's oil output. Most parts of the state are covered with water as more than three-quarters of the state is located under sea level. The people are well known for farming, fishing, trading, weaving, and carving. Also, there are large reserves of sand, gravel, and clay found in Bayelsa.
Bayelsa State has a rich historical heritage with interesting places like:
● The Akassa Slave Transit Camp and Tunnel. It was the place where they camped the slaves before moving them to America and the Caribbean via the Atlantic Ocean.
● Mungo Park Residence - a divisional headquarters of the colonial masters.
● Nigeria First Oil Well Oloibiri discovered in 1956.
● Others places include the Ox-Bow Lake, Akassa Wildlife Forest, Okpoama Beach, Mangrove Creeks, and many others.
Cross River State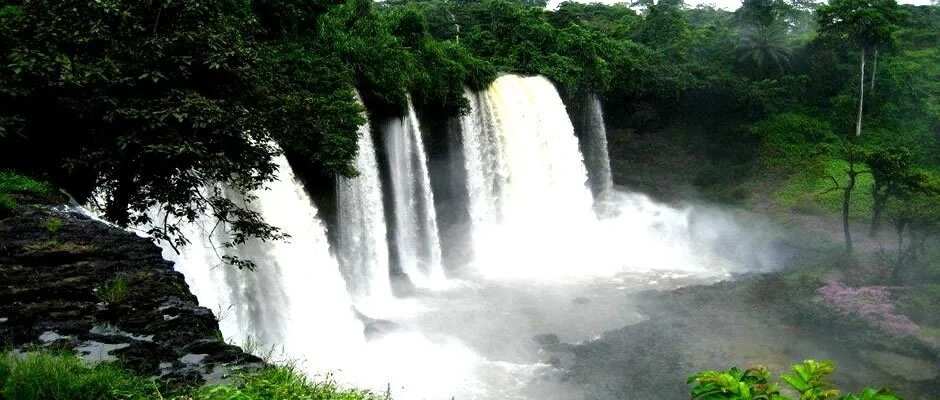 The motto of Cross River State is The People's paradise. It is one of the oldest states in Nigeria. It was created in 1976. The capital city is Calabar. Cross River is bounded on the west by Benue State, on the south by Abia State, and on the east by the Atlantic Ocean. There are two major local dialects in the state, Efik, and Ejagham. There is a minority of Igbos in the western part of the state. Cross River is divided into eighteen Local Government Areas.
Cross River State has the abundance of natural resources in oil and gas, limestone, barite, quartzite, kaolin, clay, and salt. Most of the beautiful landscapes in Nigeria are located in Cross River State. Interesting places you can visit in Cross River include:
● Obudu Mountain Resort
● Afi Mountain Wildlife Sanctuary
● Agbokim Waterfalls
● Calabar Drill Monkey Ranch
● Kwa Falls
● Calabar Cenotaph
● Ikom Monoliths
● Calabar Museum: You can find most of the original documents related to the slave trade and palm oil production in Nigeria in this museum.
● Mary Slessor Building.
Delta State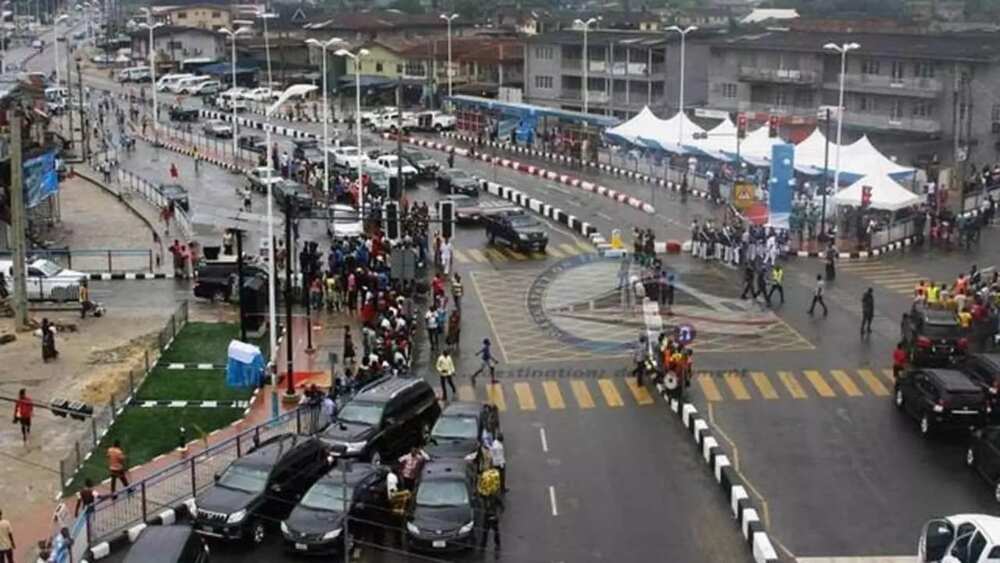 Delta State is known as the 'Big Heart'. The state was created in 1991 from the old defunct Bendel State. The name of the state came from the delta of river Niger. It is one of the major oil producing states in Nigeria. The capital city of Delta is Asaba. Delta state has twenty-five Local Government Areas. Ir is a multi-ethnic state comprising of the Urhobos, Isoko, Itsekiri, Ijaw, Ukwuani etc.
Delta State has an abundance of solid mineral resources in crude oil, silica, lignite, industrial clay, tar sand, kaolin, limestone, and decorating rocks. Delta State houses some of the incredible cultural and historical centers. Some of them include:
● Chief Nana's Palace Living History Museum, Koko
● Araya Bible Site
● River Ethiope
● Mungo Park House
● Niger Bridge
● Falcorp Mangrove Park
● Other places of interest in Delta include Leisure Paradise Amusement Park, Escarvo Beach, Gordon River Resort, Olona Ranch & Holiday Resort, Asaba Beach, Bomadi Beach etc.
Edo State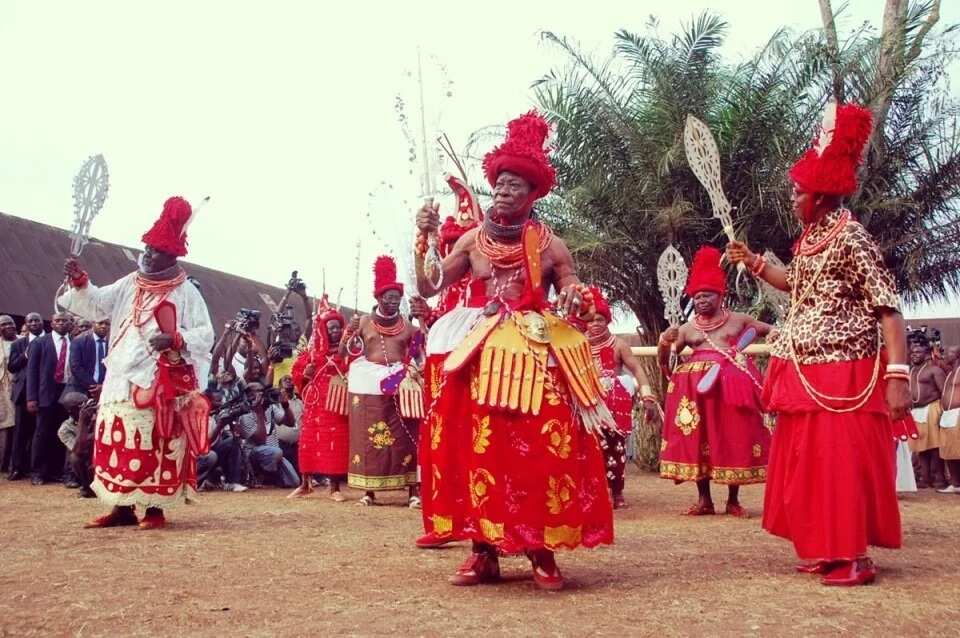 Edo State, the Heartbeat of Nigeria, is one of two states created from the old Bendel State in 1991. The other one is Delta State. The capital of Edo is Benin City. It was one of the major destinations of the Europeans when they came to explore Africa. The state comprises of four major ethnic groups, they are Afemai, Binis, Esan, and Owan. The state is however populated with people from all over Nigeria due to its cosmopolitan tendencies. Edo State is divided into eighteen Local Government Areas.
Edo State is rich in cultural and historical heritage. There are more than a hundred major festivals in Edo State between September and March every year. The state is blessed with natural resources such as crude oil, natural gas, clay, marble, limestone, and chalk. Places of interest to visit in Edo State include:
● Ogba Zoological Garden
● Benin Brass Work
● Oba's Palace
● Benin City Wall and Moat
● Benin City Museum
● Igun Bronze Casters and Crafts Centre
● Okomu National Park
● Somorika Hill
● Lampese
● Idoma Hill
River State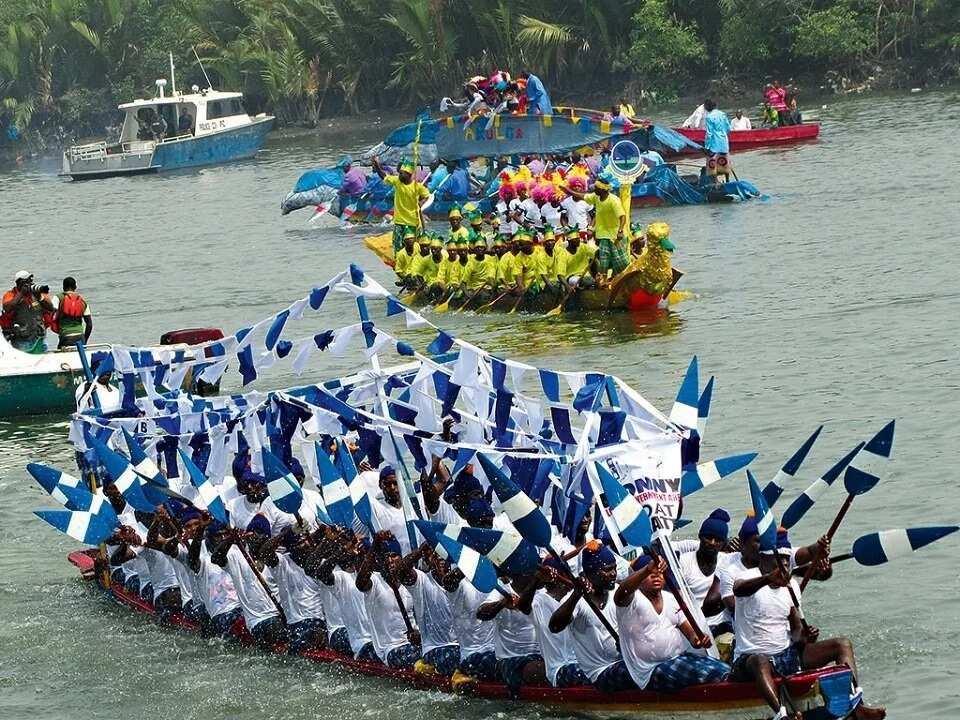 River State is known as the 'Treasure Base of the Nation'. River State is one of the oldest states and was created in 1967. The capital of River State is in Port Harcourt. There are more than twenty languages spoken in River State but Ijaw and Ikwerre are the two major languages. It is a land of diverse ethnicity. River State is divided into eighteen Local Government Areas.
Rivers State is one of the major oil producing states in Nigeria contributing more than forty percent of the crude oil produced in Nigeria.
Places of interest in River State include:
● Port Harcourt Tourist Beach
● Isaac Boro Garden Park
● Zoological Garden
● Cultural Centre
● Statute of King Jaja of Opobo
● Bonny Island
● Biseni Forest
The South South States have some of the great landscapes in Nigeria. They have some beautiful places you can visit. So, for your next holiday trip, you can travel to one of these states.
READ ALSO: Most beautiful state in Nigeria 2017
Source: Legit.ng