Biafra supporter declares that Nnamdi Kanu is his own 'Jesus'
Embattled IPOB leader, Nnamdi Kanu, may have attained the status of a 'demigod' among Biafra supporters, as one of them has called him 'his own Jesus'.
The leader of the Indigenous People Of Biafra (IPOB), Nnamdi Kanu, who is highly revered by Biafra supporters who now see him as their 'messiah', has been called several names like 'healer' and even likened to a prophet or even God himself.
Kanu turned a year older on July 19, and was celebrated by some of his 'ardent followers', and one even took it a step further by calling him 'Jesus'.
A Facebook user identified as Nwatanwayi Cathy, said he was celebrating Kanu, as he is his own Jesus. He wrote:
"19th july...Today is the birthday of my own jesus (Nnamdi Kanu)...Long life and more strength to you... Ohamadike..."
PAY ATTENTION: Get the latest news on Nnamdi Kanu here
See the screenshots of the post below: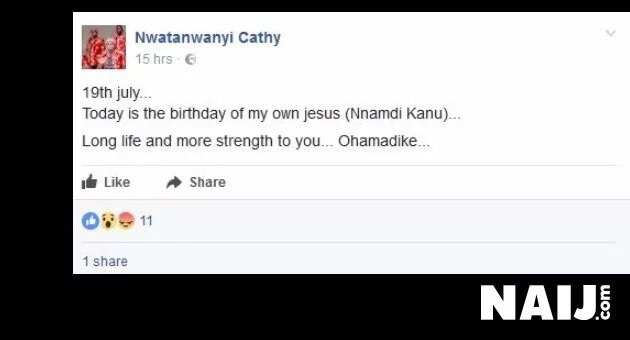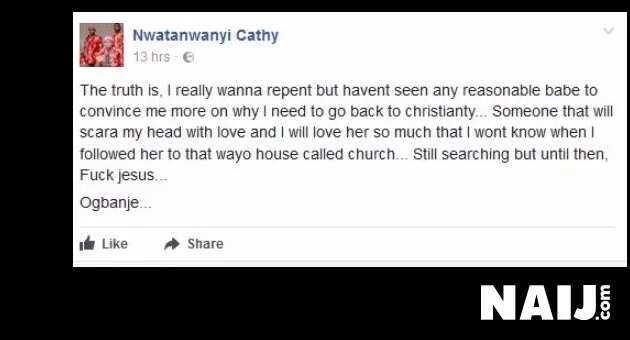 The original messages got deleted later on Thursday, July 20.
Na wa o!
Meanwhile, watch this video to see how Nnamdi Kanu became a free man:
Source: Legit.ng