N7 trillion spent on importation of consumables and household items into Nigeria in 2015 - Minister
- Nigeria spends a staggering amount of money on imported items
- The Muhammadu Buhari administration is set to change the status quo
- The government's 'Buy Made-in- Nigeria Products' project is gaining grounds across the nation
The minister of state for industry, trade and investment, Mrs. Aisha Abubakar, has said about N7 trillion was spent on the importation of consumables and household items into Nigeria in 2015.
Abubakar made the comment in her address in Kano on Friday, July 14, at a stakeholders meeting on "Buy Made-in- Nigeria Products" organised by her ministry in collaboration with the federal ministry of information and culture.
The minister said the staggering amount being spent on importation of goods is unacceptable to the present administration hence the national orientation to change the perception of Nigerians towards patronizing locally made products.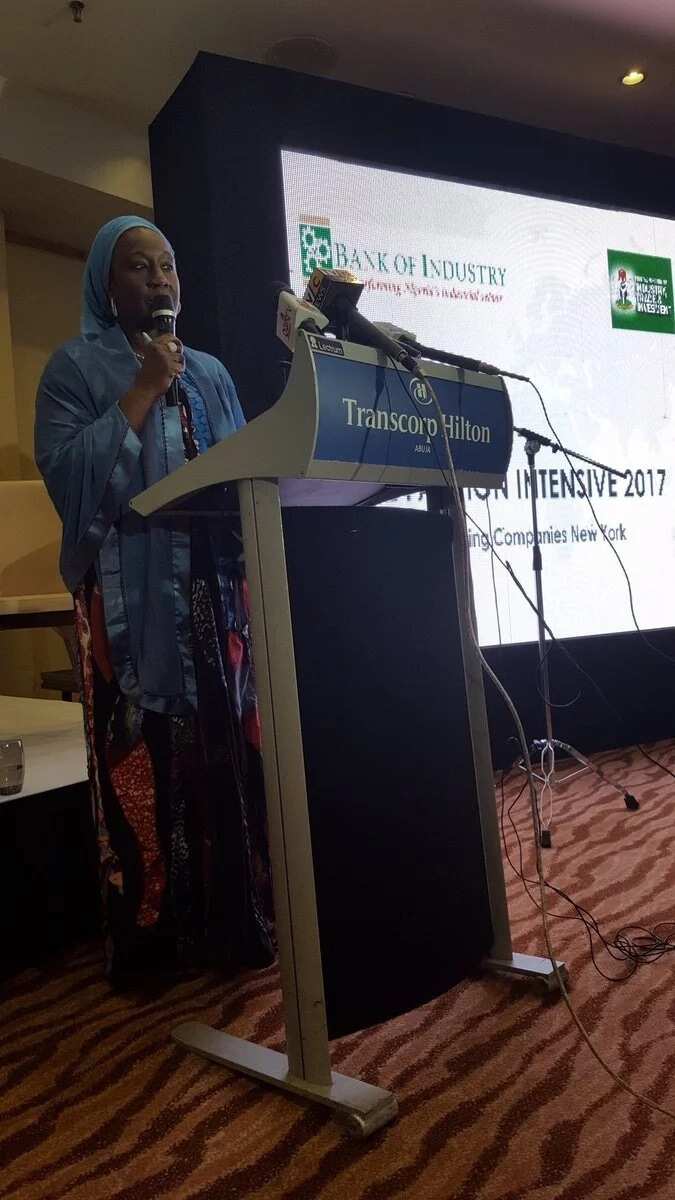 PAY ATTENTION: Read the news on Nigeria's #1 news app
Her words: "In 2015 alone, over N6.7 trillion was spent on the importation of goods and services for which the nation can produce locally.
"N1.09 trillion was reportedly spent on imported foods and drinks; N1.5 trillion on spare-parts; N123.01 billion on shoes and clothes and N399 billion on household items. Imagine if this had been spent on our local industries."
She said in government's determination to encourage the patronage of Made-in-Nigeria products by Ministries, Departments and Agencies, the Acting President, Professor Yemi Osinbajo signed the Executive Order 3 aimed at ensuring that 40% goods procured by government agencies are made locally.
She therefore urged Medium, Small, Small and Micro Enterprises to register on the website of the Bureau for Public Procurement to enable them to take advantage of the provisions of the Executive Order 3.
"Also in pursuant of the federal government's commitment to the support for Made-in-Nigeria Initiative, the Acting President, Professor Yemi Osinbajo, signed on the 18th May 2017, Executive Order 3.
"As part of the implementation of the Executive Order 3, Made-in-Nigeria products shall be given preference in the procurement of the following items: Uniforms and footwear, food and beverages, stationary, motor vehicles, pharmaceuticals, construction materials and information and communication technology and at least 40% of the procurement expenditure on these items in all MDAs of the federal government of Nigeria shall be locally manufactured goods and service providers," she said.
Meanwhile, organisers of the federal government's youth employment scheme, N-Power, have released more information for its 2016 and 2017 beneficiaries via its Twitter handle.
Legit.ng monitored the ever-busy Twitter handle of the scheme, and realised that new information were released for the beneficiaries on Tuesday, July 4.
Legit.ng checks revealed that the N-Power TAX assessment tests will continue. Accordingly, applicants who registered for N-TAX and whose BVN records match their application will still be sent text messages to log in.
READ ALSO: Acting President Osinbajo visits N-Power call centre in Abuja
Watch the Legit.ng TV video report of the newly reopened Nyanya bus station in Abuja after it was bombed by Boko Haram:
Source: Legit.ng