Interior decoration for living room in Nigeria
The living room is one of the most important parts of a house - it can be a place to rest after work or the room where you spend some time with your friends and family. In order to add some style to it and make it unique, it is a good idea to use some interior decorations. Continue reading and get inspired with our great ideas for room decor!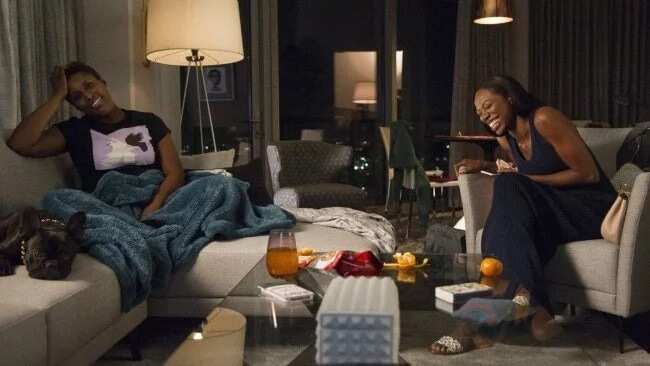 Living room design in Nigeria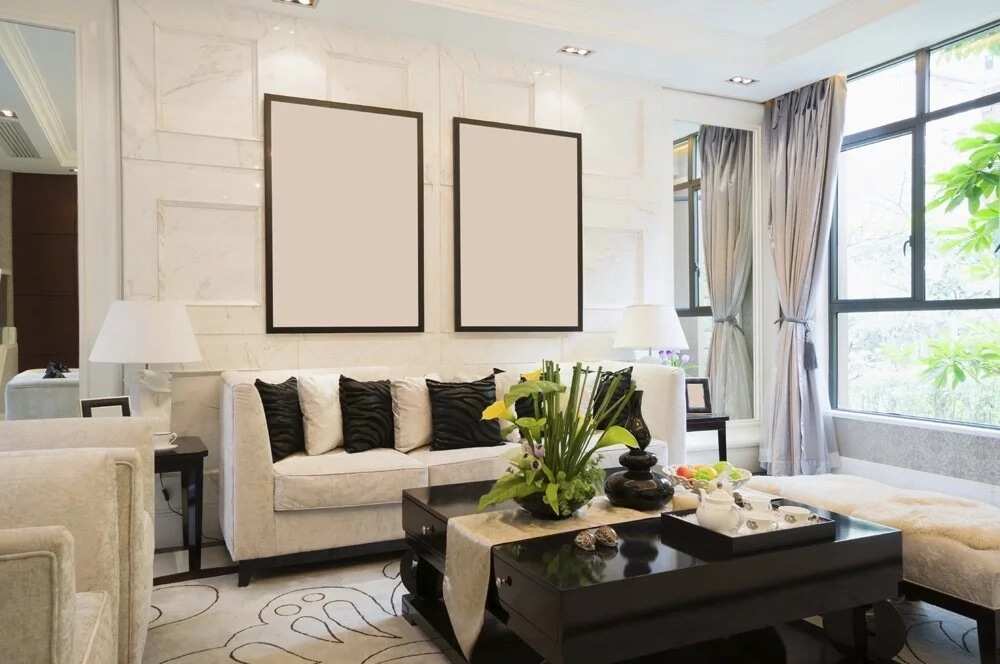 Making a fabulous living room will take a lot of time and effort and simply adding decoration won't always do the trick. Before adding any decoration to your living room, think about your walls and the floor. They have to compliment each other. They may be different, but remember that your walls and floor are the things that are "holding" your living room together!
The first thing that will get noticed about the room is the color of the walls, and the look of your floor. You just have to make them gorgeous! If your living room is small, then consider using some light colors to add more space to it (DO NOT use dark colors in a small room, it will feel like a coffin!). However, if you have too much free space, then add some dark paint to it - sometimes it may make the room comfier.
As for the floor - make it pop! You can use wood or tiles - the last one is very popular these days. The reason is that it comes in different colors and can have interesting patterns. Also, the tiles are usually very easy to clean (especially when you have kids running around the living room).
You can also lay a carpet in the living room. Choose a carpet with an interesting pattern if your wallpapers are simple (too many patterns is not a good idea). Mix colors, add something new, be creative! However, remember to choose a carpet that is easy to clean. Thick carpets may be soft and beautiful but who is going to clean the mess in the piles?
Interior decoration for living room in Nigeria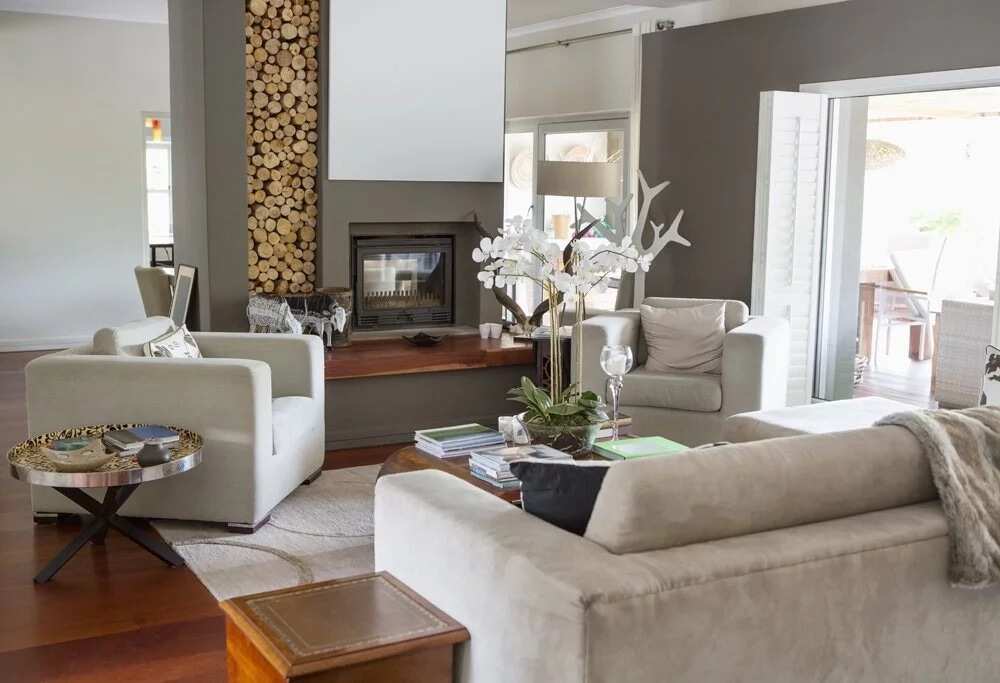 If you don't have the will, time or money to paint your walls in other colors, buy a carpet or change the floor, then it is time to get to the living room decorations! They can either change your room entirely or add a finishing touch to it. We gathered some interesting ideas for you:
1. Add interesting accessories
Honestly, it all depends on what you like. However, you can use some of our tips. For example, you can choose the accessories using a specific colour palette. If your room has mostly blue, white and black colors, then you may add some yellow or brown to it. In order to mix colors, use the color wheel - it will help you to choose the right colors that will look good together.
You can also add some DIY accessories to express your personality. For example, add pictures in nice frames, statuettes or various figurines.
2. Add more green to it!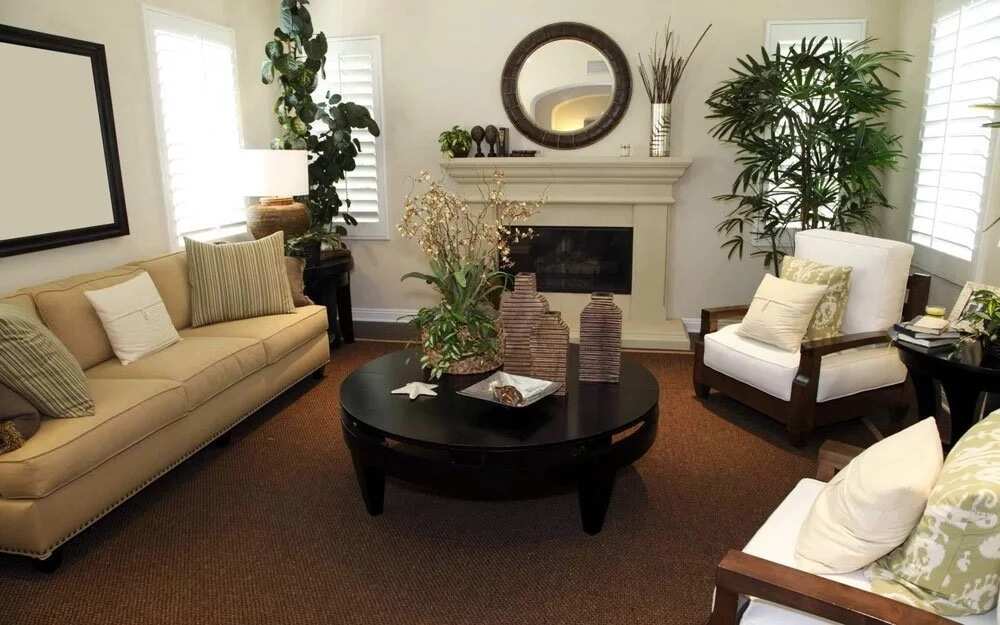 READ ALSO: Pop ceiling designs in Nigeria
To make your room more comfortable, consider adding some green to it! Find beautiful, small plants and put them in nice pots. Adding different plants is a big part of interior decoration for the living room.
3. Add light
Technically, light can't be considered as a decoration. However, you can add the different effect by using light and shadows. For example, you can use long-legged lamps or beautiful lampshade.
4. Add a wall decoration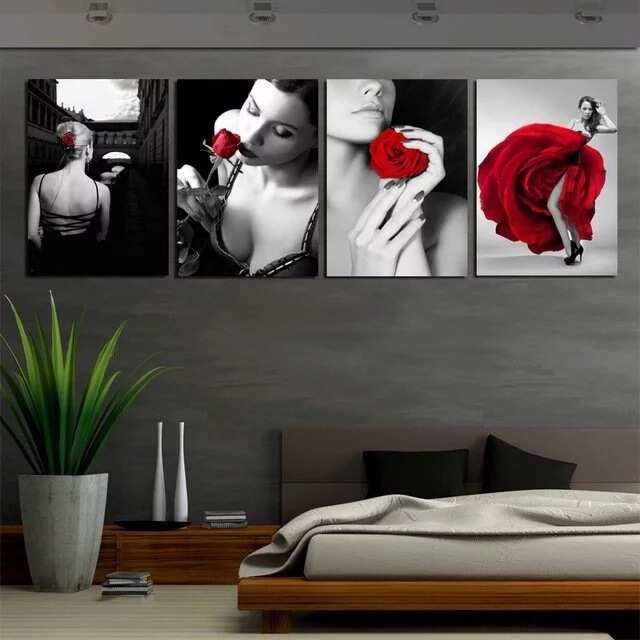 Wall decoration is always a good idea. Add a mural to your wall if you don't have wallpapers - they come in different colors and shapes, so you will definitely find something pretty. You can even create your own stories by using wall stickers!
5. What time is it?
If you think that a wall clock is a "last-century thing" then you have to look at some modern clocks! They look gorgeous on one-color walls. There are a wide variety of clocks with unique designs.
Interesting ideas of living room decoration in Nigeria
For more inspiration, check out these pictures of interior decoration of the living room in Nigeria:
1. Look at the colors and how well they look together! If you want to get a more "natural" look, combine different shades of brown and green. Don't forget to add different plants and use various natural materials.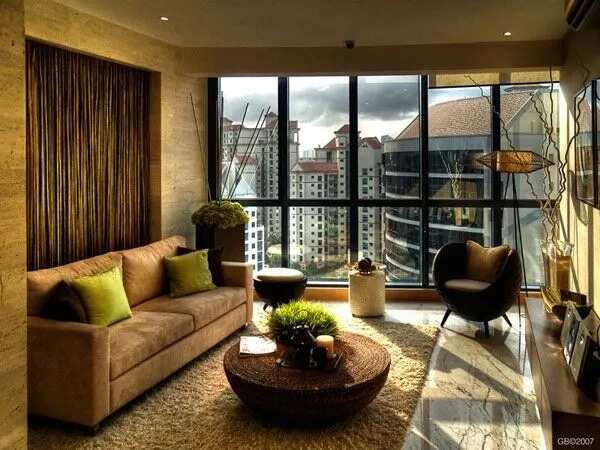 2. Consider colouring your doors in white - it will add more modern look to your living room.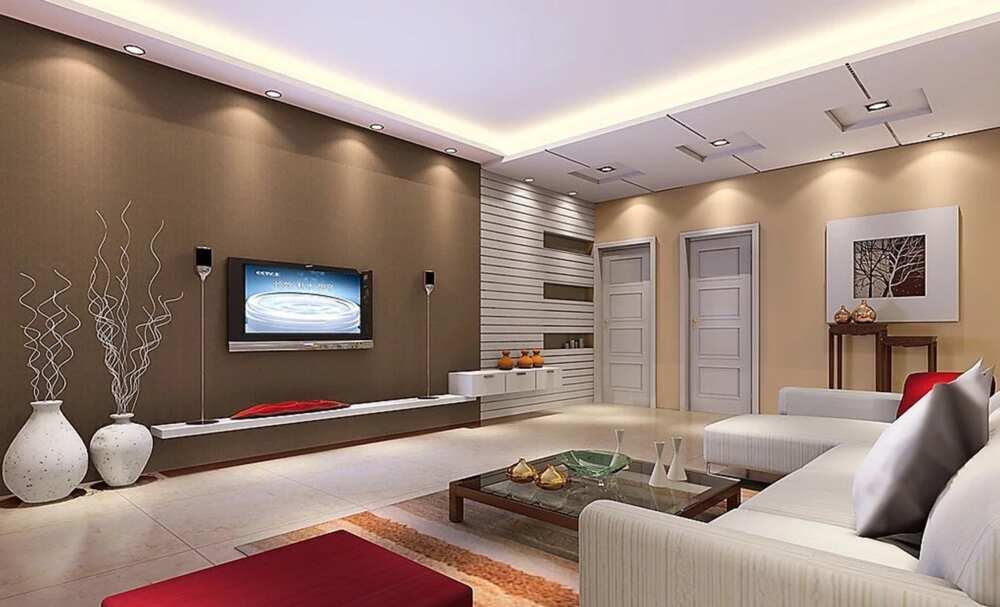 3. Add different light sources. However, consider the window as a light source as well!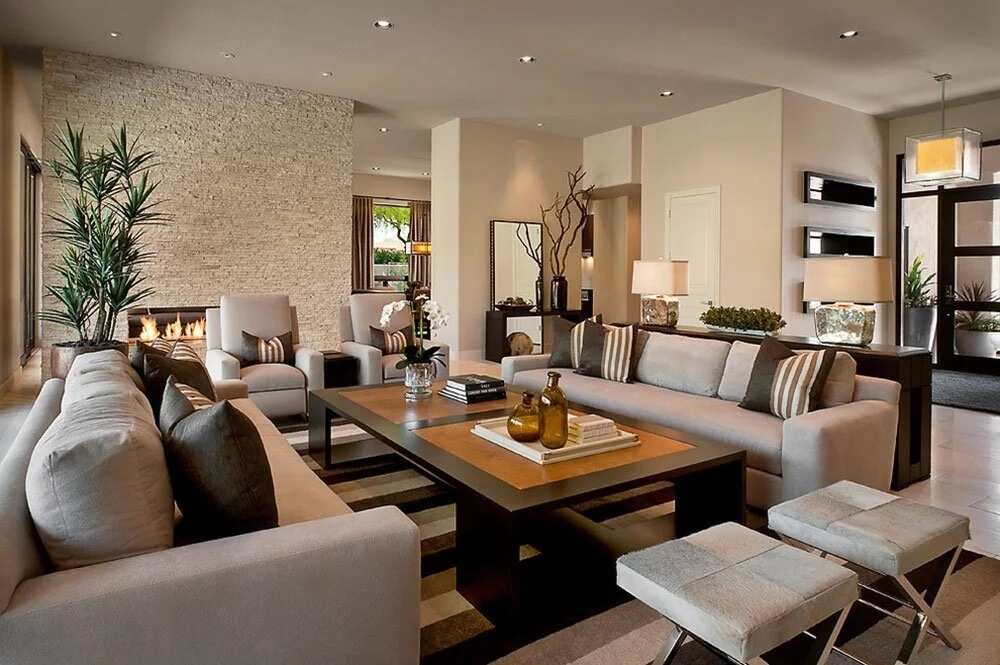 4. A more modern version of a living room. They have a lot of different interesting decorations, but you don't have to add that many in order to get a nice look.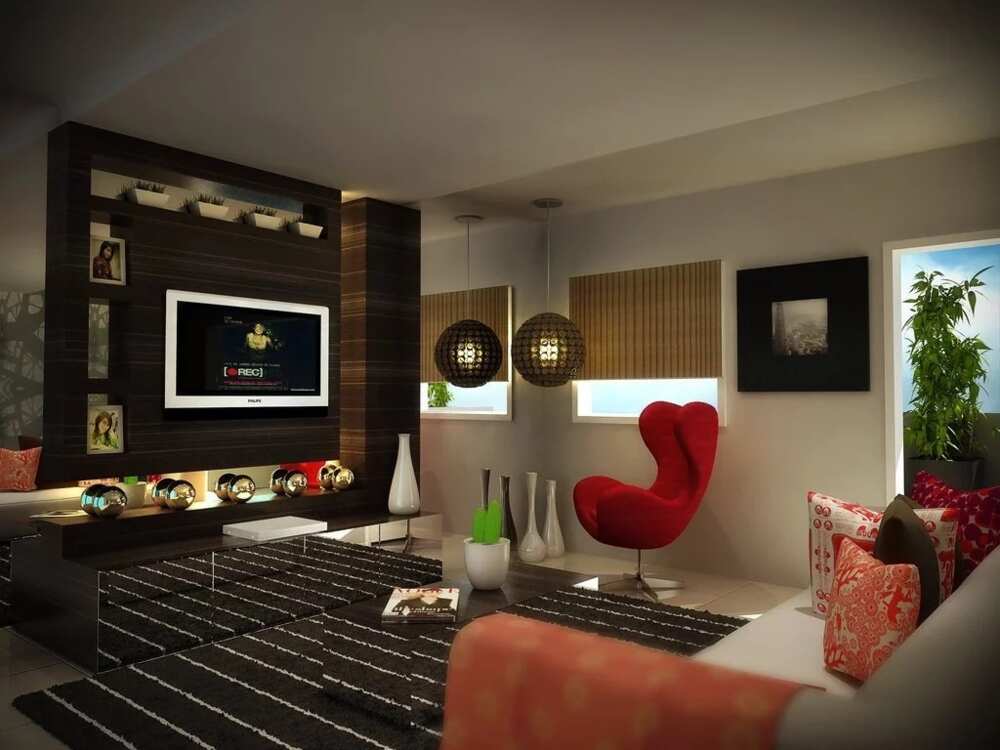 5. Remember - minimalism is often a good idea, black and white always look great together.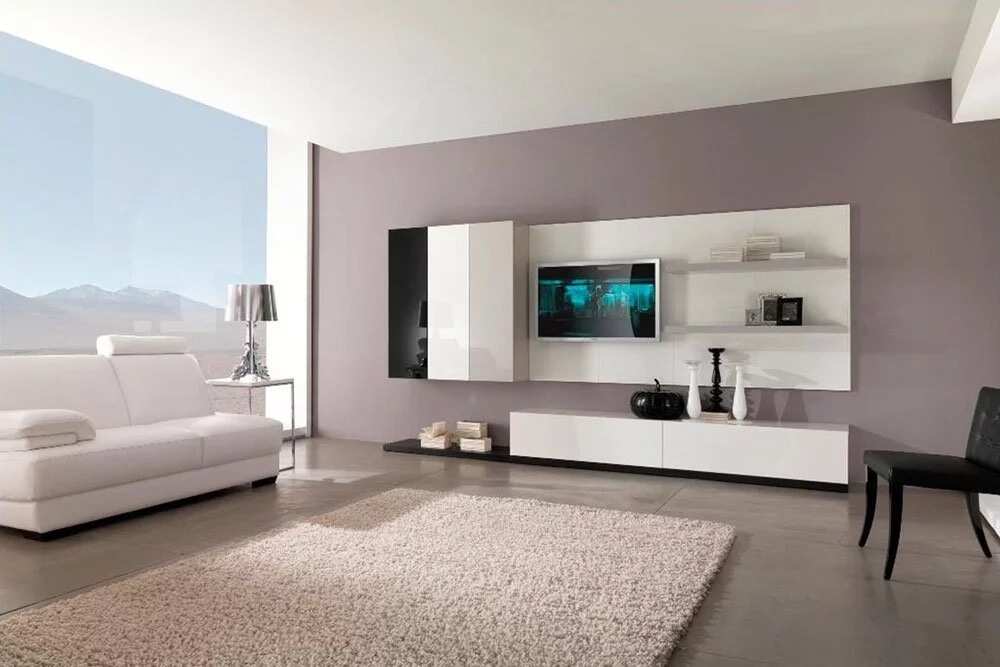 Interior decoration in Nigeria can be challenging. It is hard to come up with good ideas, and you don't want to make any mistakes - it is expensive, and the result may last for a long time. Use different accessories and decorations to make your living room beautiful and unique. Change everything you want and use our helpful tips - we bet that your living room will look gorgeous!
READ ALSO: Dino Melaye cars and houses
Source: Legit.ng