Seyi Law loses cool as Nigerian man calls his baby 'Kung Fu Panda' (photos)
- Seyi Law, a popular Nigerian comedian, was forced to react after a Nigerian man pushed him with his remarks
- The man called Seyi Law's daughter Kung Fu Panda
Seyi Law, one of the most enterprising comedians in Nigeria, lost his cool when a Nigerian man dropped a comment under a photo he posted on Instagram.
The comedian shared a beautiful photo of his daughter with her grandmother when the Nigerian man identified as Arigu12 on Instagram dissed him and the little girl. Arigu12 teased Seyi Law about loving his daughter a lot even though she looks like Kung Fu Panda.
This remark did not settle down with the comedian who does not like people reaching out to his immediate family members. On this note, he went to search the page of the man who dropped the comment and posted a picture of him with his son.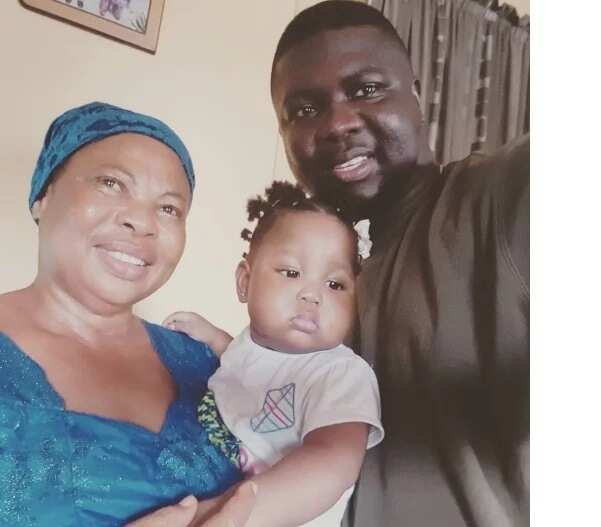 READ ALSO: Drama as man threatens couple, demands for wife living with another husband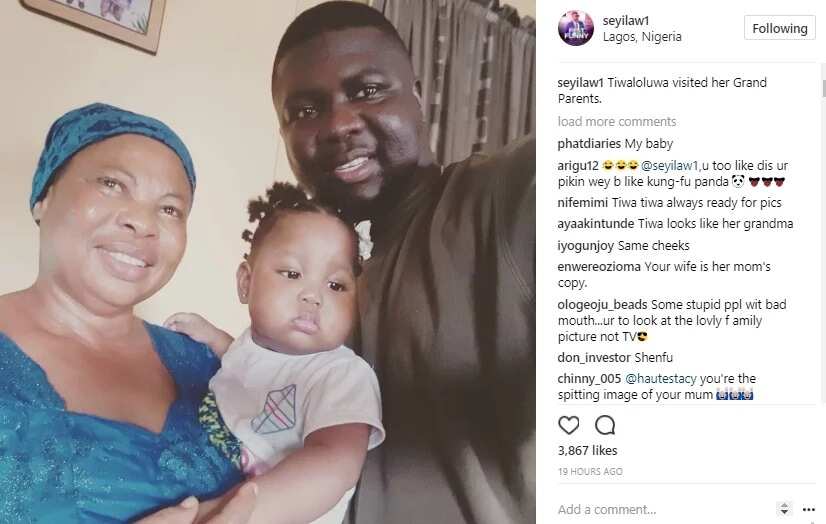 Having seen a photo of his baby, he lashed out at him and got his revenge. Read what he said to him in the text below:
"No wonder, Yoruba people talk sey Lantern no dey see e own yansh.
Imagine @arigu12 coming on my page to call my daughter KUNG FU PANDA. I be wan abuse am until I stumbled on this picture and I decided to Thank God for my own.
Stupidity is not foolishness, but remaining in foolishness despite correction is Stupidity. @arigu12, enjoy your cheap Publicity at the detriment of your children."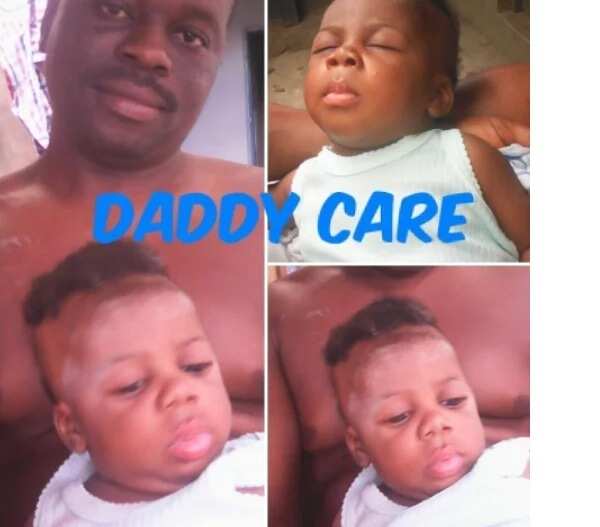 PAY ATTENTION: Install the latest android app to get updates from Nigeria's number one online news platform
A lot of people condemned Arigu12 as they said that the fact that he is a father is worrisome if he could make unguarded statements about other people's babies.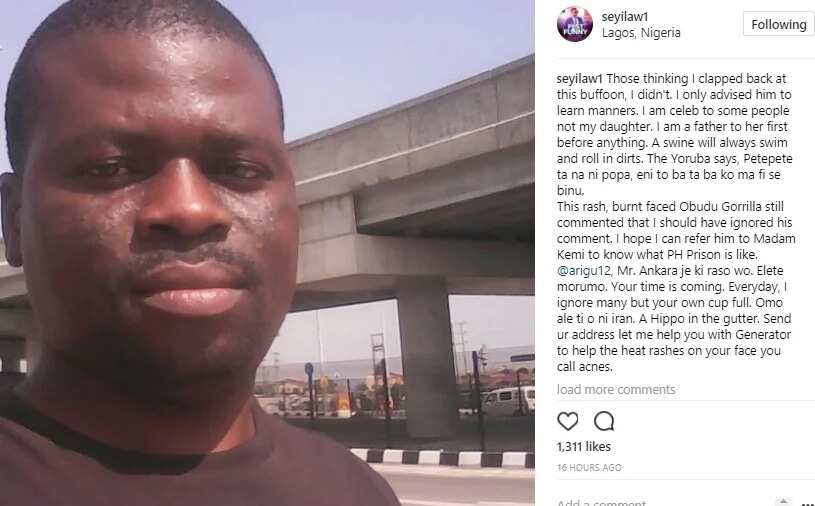 The comedian was also pacified on the issue by his fans who noticed how tensed he got because of the issue. According to Seyi Law, the other man was simply looking for cheap publicity.
Watch the Legit.ng TV video below to see what Flavor's ex-girlfriend had to say about their break up:
Source: Legit.ng