Nigerian lady gets forced to say YES after her fiance proposed to her publicly (photos, video)
- A wedding proposal went awry after an unsuspecting Nigerian lady got proposed to publicly
- It took the intervention of the cheering crowd for the young lady to say a reluctant yes
A Nigerian couple became the talk of the town after the guy's plan to propose to his woman went awry. The young man apparently did not do his homework well before making the move to propose to his woman.
The proposal was done in a public place and it took the intervention of the cheering crowd for the young lady to say yes. From the way the young lady reacted, she was not ready to settle down with him or settle down at all.
The proposal caught her by surprise and this showed with the way she went about accepting the ring. She was embarrassed by the whole concept and made moves to turn him down. However, the well-meaning people around kept urging her to say yes and eventually forced her to.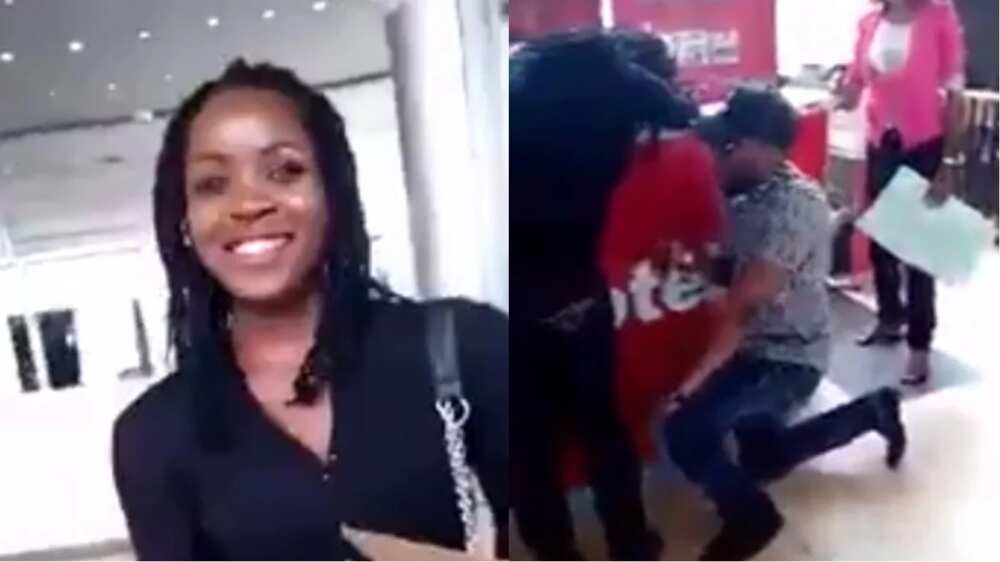 READ ALSO: Woman feeds and baths grown up son to celebrate his birthday (photo)
Unlike most ladies who cannot help hiding the excitement when they get proposed to, this young lady was downcast and only bowed to the pressure mounted on her there and then.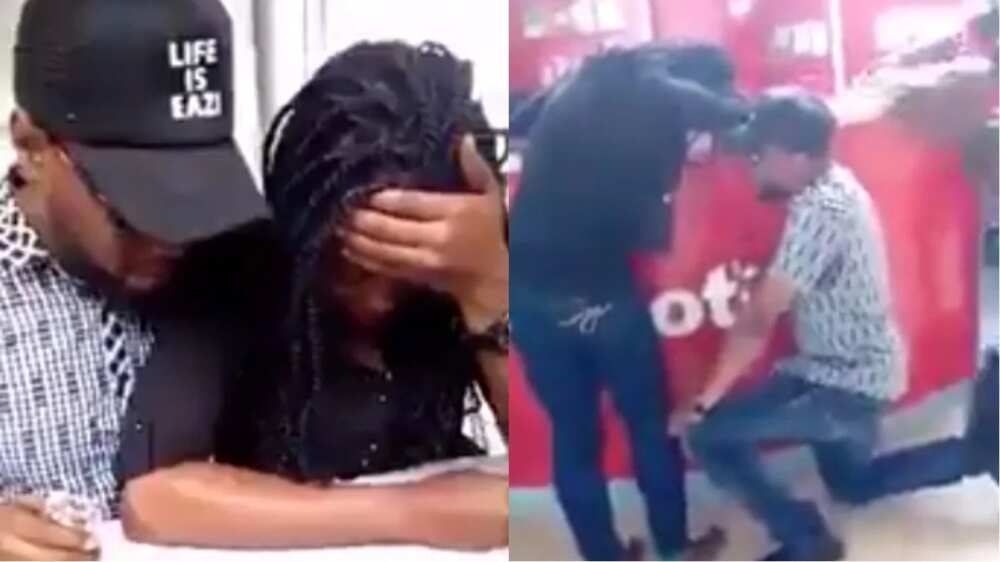 After being forced to say yes, the lady could not get herself to look at the man as he was sliding the ring on her finger. It is not out of her place to say the engagement was a forceful one.
Giditraffic posted the video on Twitter. Watch the video below to see what went down during the proposal:
Check out some reactions generated by the post:
PAY ATTENTION: Install the latest android app to get updates from Nigeria's number one online news platform
Watch the Legit.ng TV video below to see how some Nigerians responded when asked if they could marry people who are not from their tribe:
Source: Legit.ng