Kaftan styles in Nigeria 2017
Sometimes it can be quite challenging to create the perfect look. There are so many different options - a huge variety of colors, patterns, textures. What to choose, what to wear? But don't worry! As always, we've got you covered. The best option is something traditional yet fashionable. Yes, we are talking about the well known kaftan style dress. The best advice just for you!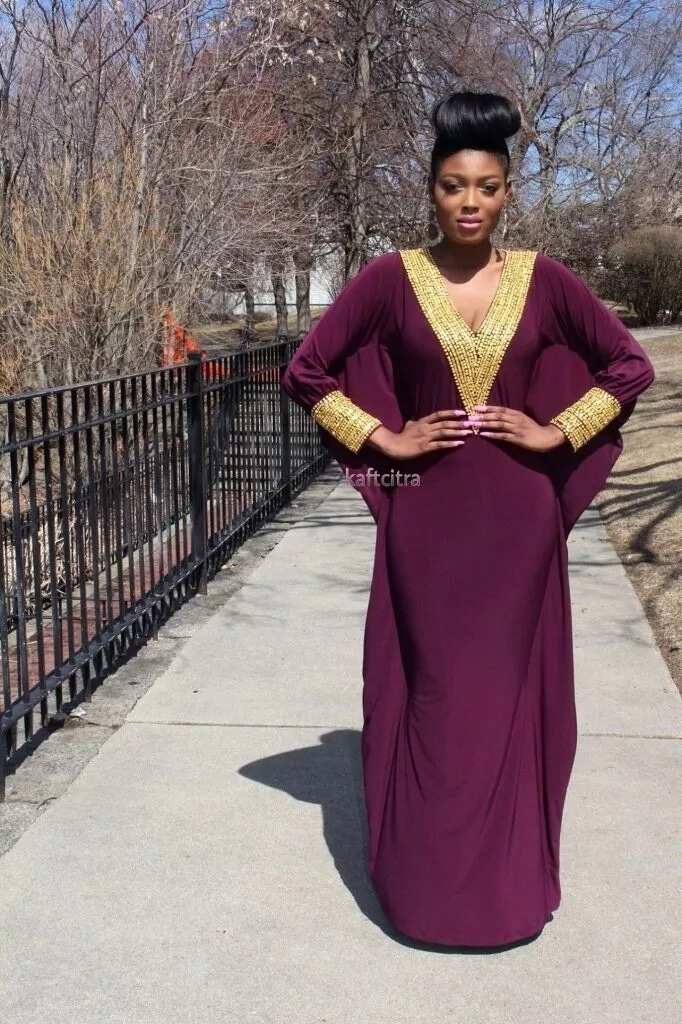 Nigerian female kaftan designs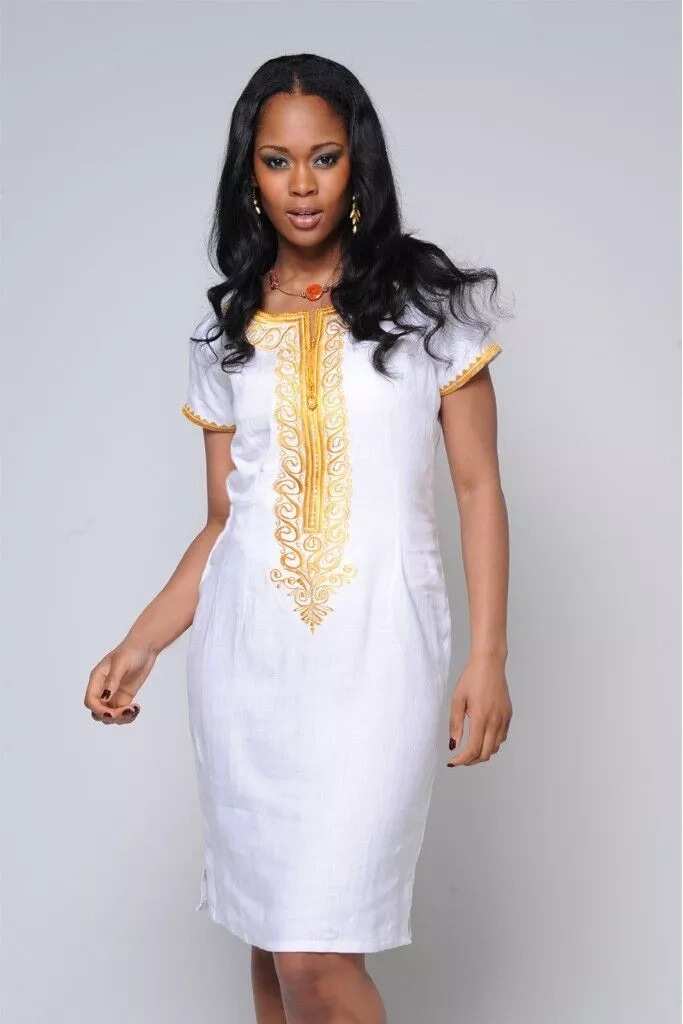 Today, traditional details in clothing are in trend. The kaftan dress, that, in fact, originated from men's traditional attire, is becoming more popular among ladies. And no wonder - the colours, patterns, and styles are so beautiful and different that it's easy to fall in love with them. Kaftan designs can vary, and you can find the one that is perfect for you. Today we will cover the latest Nigerian kaftan styles in suits, long and short dresses.
Kaftan style in suits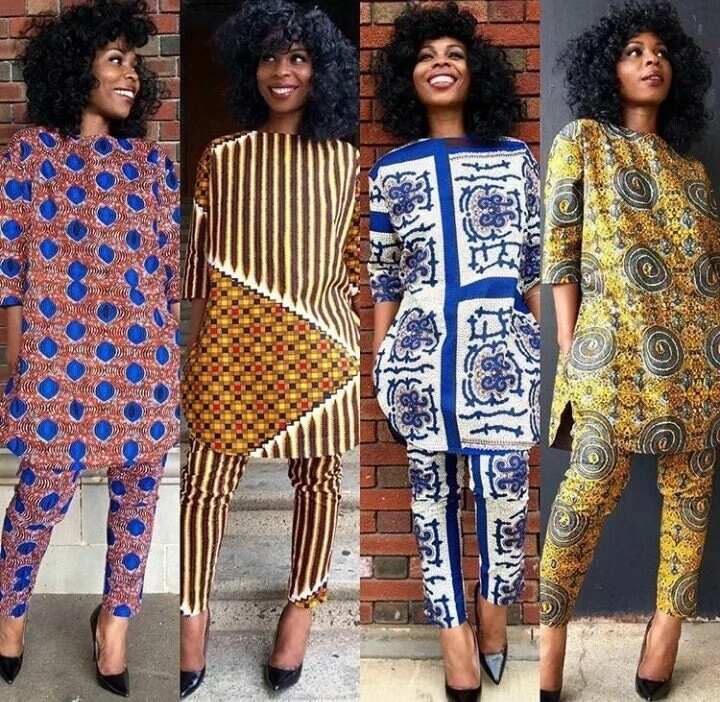 There is a broad range of kaftan styles in Nigeria. The most popular (and traditional) style is the kaftan suit. As we told you before, kaftan took its roots from the traditional men's attire. Even though men are still wearing kaftan suits, there are becoming wildly popular among the lovely ladies.
Nigerian female kaftan designs come in every colour and texture. However, the main idea of the kaftan suit stays the same - straight-leg trousers and a knee-length shirt. There may be a slight variety in shapes, though. The shirt can have long or short sleeves, and sometimes it is slightly below or above the knee. It can even have slits! However, regardless of the types, the suit stays the same and is still traditional.
Kaftan suits are usually paired with black high-heeled shoes or flats. But you can experiment with colors and material. Perhaps you will create something new, interesting and exciting!
Kaftan style in long dresses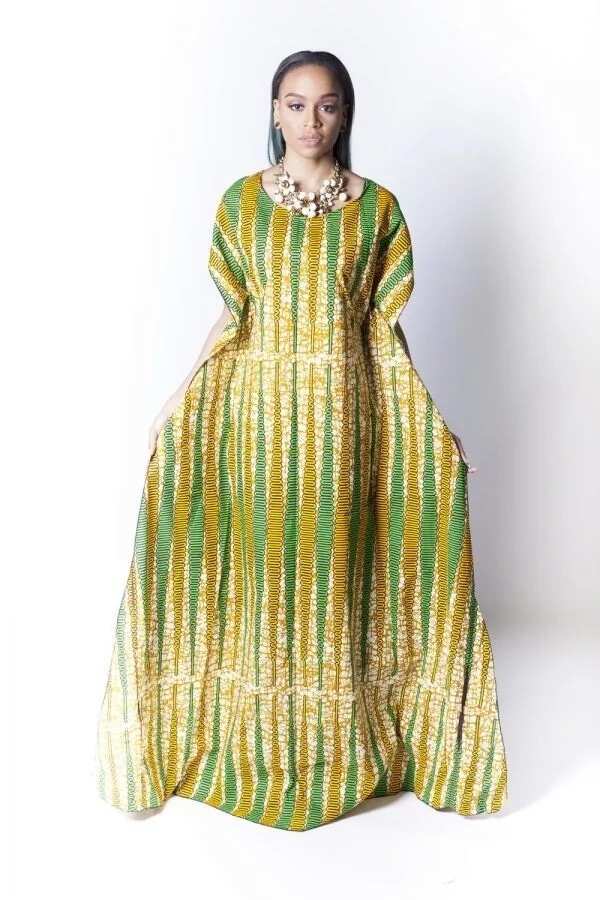 READ ALSO: Bow Afrika fashion 2017
Even though the suits are known to be the most traditional clothing of kaftan style, long dresses are the most feminine clothing. Like suits, they come in various colours and patterns. Kaftan style long dresses are perfect for every occasion - wedding, date night, party or just for a walk in the city.
When it comes to colours and patterns - there are so many of them, you can choose whichever one you like! However, the best looking dresses are the ankara kaftan styles. Nothing looks more "traditional" than that.
The best thing about the kaftan style long dress is its shape. The dress is quite loose, so it is perfect for various body types. No matter what size, you will look gorgeous in the kaftan style long dress.
A kaftan gown is also a great option for those who love accessories. You can try different accessories and create various looks for different events. Just imagine that your dress is a blank canvas. Add some colour and sparkle to it!
Kaftan style in short dresses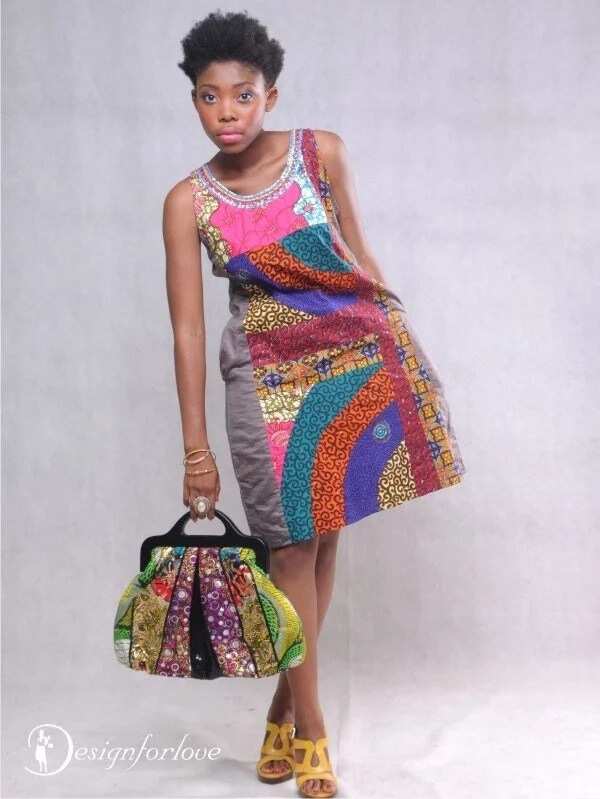 If you are more into the knee-length gown, then we have some good news for you! The kaftan style looks great not only in long gowns or suits, but it is also gorgeous for short dresses. It is a great option for ladies who don't want to make their look too formal.
Like with the long dresses, kaftan style in short dresses can have various designs. You can use colours and patterns to make your look more casual or more formal. For example, if you are going for a walk, choose a pastel dress with flats. You will look fresh, young and informal. If you are going to a party or for dinner with your friends, then your choice should be a more colorful dress with high-heels.
The short dresses come in different shapes. Usually, kaftan style dresses are loose. However, the short dresses can be tight. Just find the one that fits your needs and suits your body shape.
To finish your look and make it really beautiful, add some accessories. They are always a good idea! But don't put on too much - you want to look trendy and stylish, right? Too much jewelry is considered to be a "bad tone." Remember that!
As you can see, Nigerian female kaftan designs are very different. Kaftan style can be in dresses or suits. They come in various shapes, colours, textures, and patterns. You will definitely find the one that you love - there are so many options!
READ ALSO: Lace blouse and wrapper styles 2017
Source: Legit.ng