Saudi Arabian team refuses to mourn London terror victims
- Saudi Arabian team have failed to honor victims of the London attack
- The players believe it is against their culture to honor to the victims
- But Muslim imam claims it is not in Saudi Arabia culture to refuse a minute's silence
There was serious mutiny among fans on Thursday, June 8, 2017 as the Saudi Arabian players failed to pause in tribute to the eight people killed in London when three terrorists struck on Saturday night, June 3, 2017.
The pause was held before the country's World Cup qualifying match against Australia in Adelaide as the Australian side bowed their heads together and the rest of the crowd stood to reflect, but the Saudi side trotted around continuing to warm up for the game.
An Islamic Imam Sheikh Mohammad Tawhidi has now explained the rationale behind the decision of the Saudi Arabian players to have done what they did on the pitch.
PAY ATTENTION: Get the latest news on Legit.ng Sports App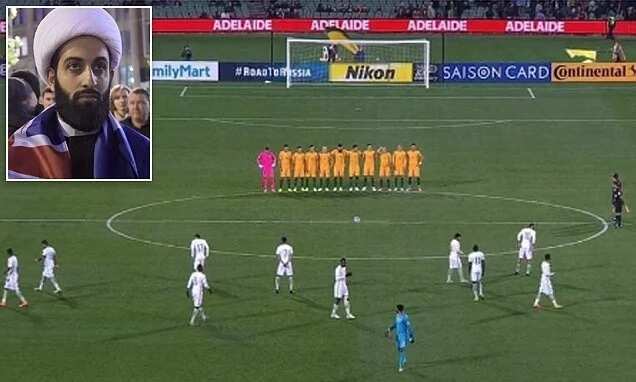 'They did not stop for a moment of silence because according to Wahhabi Islam - which governs Saudi Arabia - it is not wrong or a sin for a Muslim to kill a non-Muslim.
''In their eyes the attackers are martyrs who are going to paradise and if they stand for a minute of silence, they are against their Muslim brothers who fought for jihad and fought the "infidels" he explained.
Watch Legit.ng video of the Super Eagles below
Source: Legit.ng