BREAKING: 14 killed, 24 injured as Boko Haram attacks Maiduguri
- Boko Haram has struck again in the Borno state capital, Maiduguri
- The sect in its latest attack, used an anti-aircraft gun to raid the city
- About 14 people have been reported killed, while 24 others are injured
Emerging reports by Reuters suggest that on Wednesday, June 7, the Boko Haram sect attacked Maiduguri.
The police said the jihadists killed 14 people in the capital of Borno state.
The fighters had attacked the city's suburbs on Wednesday night with anti-aircraft guns, said Damian Chukwu, police commissioner of Borno state.
READ ALSO: Young man goes to NYSC camp, and strange illness comes upon him (Photos, Video)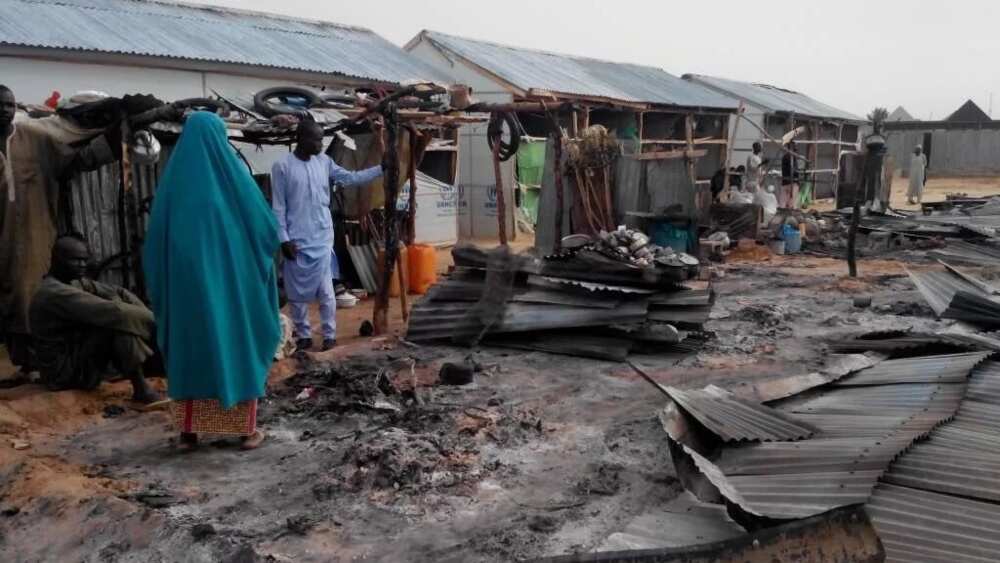 Maiduguri is the epicentre of the eight-year fight against Boko Haram, and has been largely free of violence for the past two years.
Legit.ng had earlier reported that gunshots were being fired in all directions around Jiddari Polo in Maiduguri, as residents scamper for safety.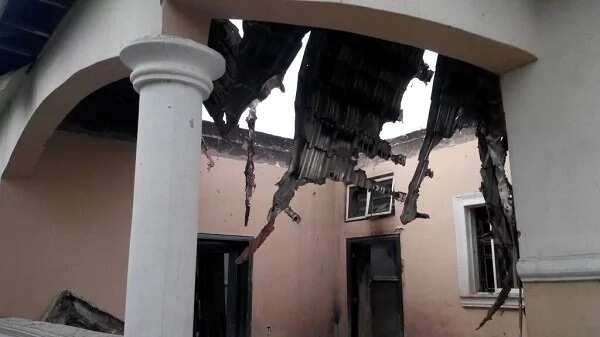 A report by Sahara Reporters claimed that gun shots erupted in the Borno state capital around 7pm on Wednesday.
The terrorists allegedly attacked the Giwa military barracks located on the outskirts of Maiduguri.
PAY ATTENTION: Read the news on Nigeria's #1 news app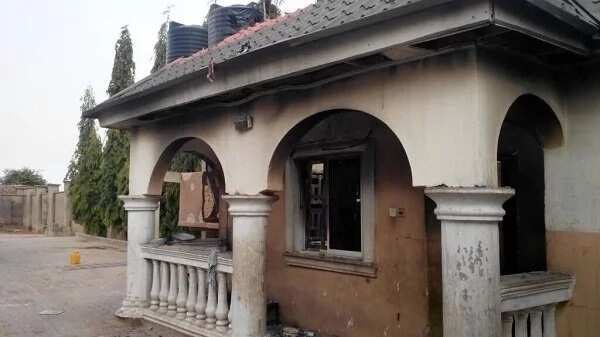 It said residents in the Jidari and Polo areas of Maiduguri began to flee the city after hearing gunfire, a situation which caused confusion and a mass exodus of residents throughout the city.
The report also claimed the situation was still unstable as at the time it was filed.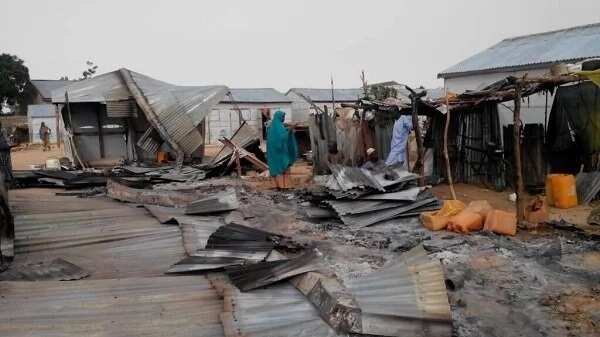 Below is a Legit.ng video in which survivors of Boko Haram attacks, recount their experience.
Source: Legit.ng